Confidence is not for sale Is a campaign from VILA a Danish label well known in Europe
which is all about having confidence and being true to who you are, as a blogger I need to be confident to wear what I like cause if I didn't have the confident to wear what I like and feel good in it I would'nt be here blogging for you girls but as a young girl I always use to decided what I was going to wear even thought some people wouldn't like it I just look at my self in the mirror and feel pretty of what I'm wearing.
The customer is at the heart of VILA's Confidence campaign: the young, fashion-conscious woman who is not afraid to show her femininity and sensuality, but is equally aware that, after tripping over on the catwalk, you just pick up your stilettos and keep going.
The focus of the campaign is a really cool movie which you can watch right above ,
So the meaning of this campaign is to stay on who you really are don't care what other people might think of you of what you are wearing cause other's are not in your life stay true yourself and be yourself even like in the video everyone might think a model is perfect like they never make mistakes but even thought they make mistakes they just keep on going so we should .
For the team behind VILA, confidence as the focal point makes perfect sense. VILA designer Lene Viuff explains why the Confidence campaign is such a good fit for the brand:
"'Confidence' describes the self-assurance that we at VILA would like to give our young women as they wear complete looks or individual styles from our collections. The sensation you get when you're wearing a look that feels like a natural extension of the style you want. When we on the VILA design team are working on our collections, we place great emphasis on creating trend stories, fabrics, colours and details that are feminine, sensual and, of course, in line with the trends we see in the fashion scene. The collections must give our customers that feeling of confidence as they stand in the fitting room."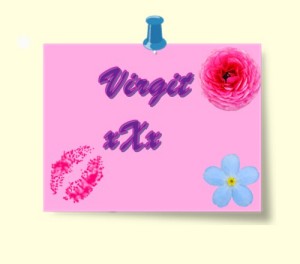 Comments