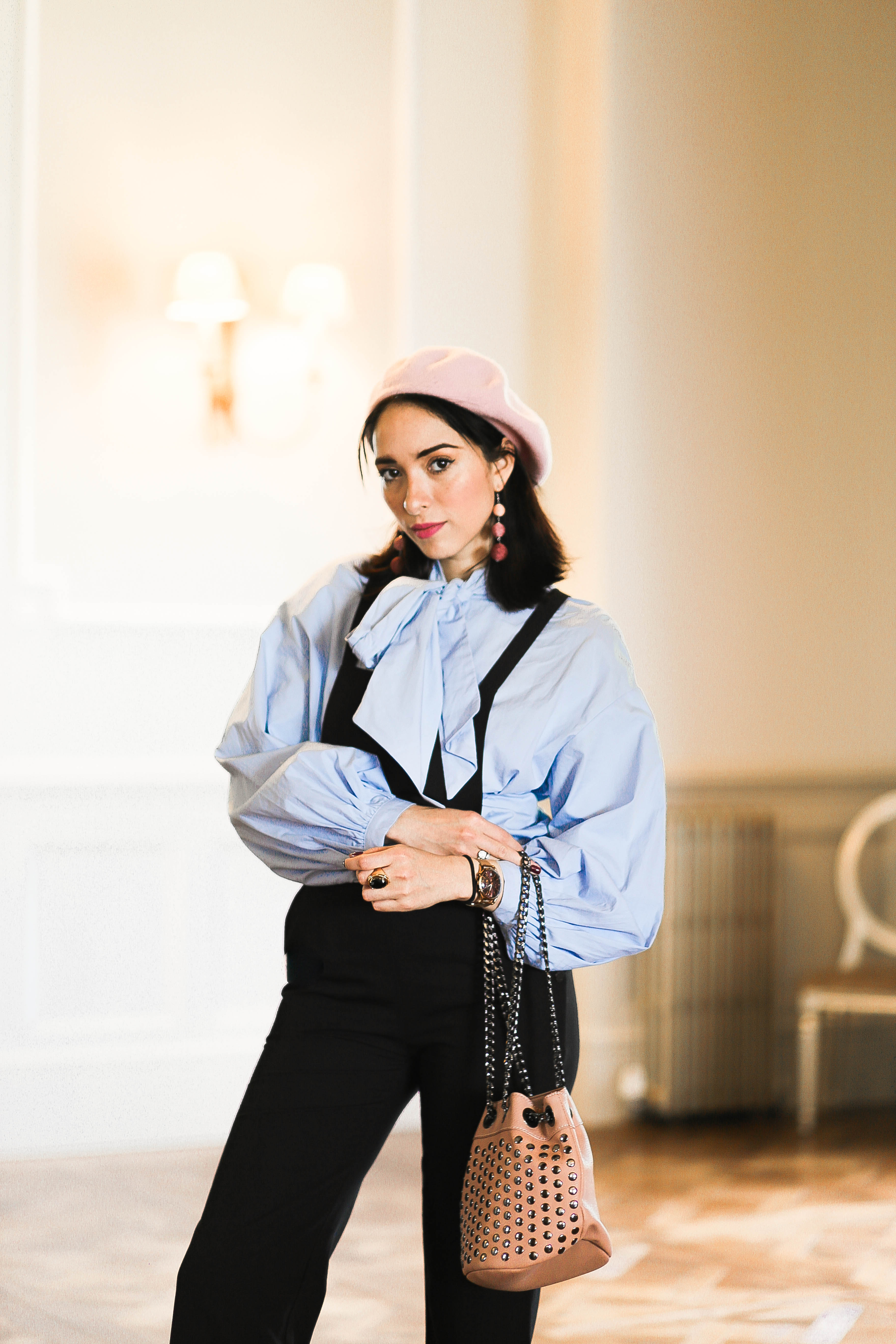 Happy Monday! my lovelies, Today I'm so excited to share the most adorable  French look ever with y'all. Is it not one of the most preppy's look ever?!I absolutely love this gorgeous bowknot light blue blouse colour. I had  this blouse hanging in my closet since last winter, I finally found a great location to shoot this look at Matfen Hall.
I'm so obsessed with the French style, that I try to be more French in the way I dress up I just love it and I think you can't blame me for that. Right!
I came back from Great Ayton, I had an amazing weekend there, I can't wait to show you guys the pictures I shot there you will love it, I just have to hurry up by editing them it takes me so much time to do so.
I went to the mystery blue lagoon at Great Ayton, and I was surprise that people use to swim there is insane, I love the country side seriously love smelling the fresh air and seeing the sheeps there, I also had a great view from the Roseberry Topping mountain. If you ever decided to visit the north east don't forget to visit those places.
Thanks so much for reading and have an amazing Monday!
Love,
Virgit
Location: Matfen Hall https://www.matfenhall.com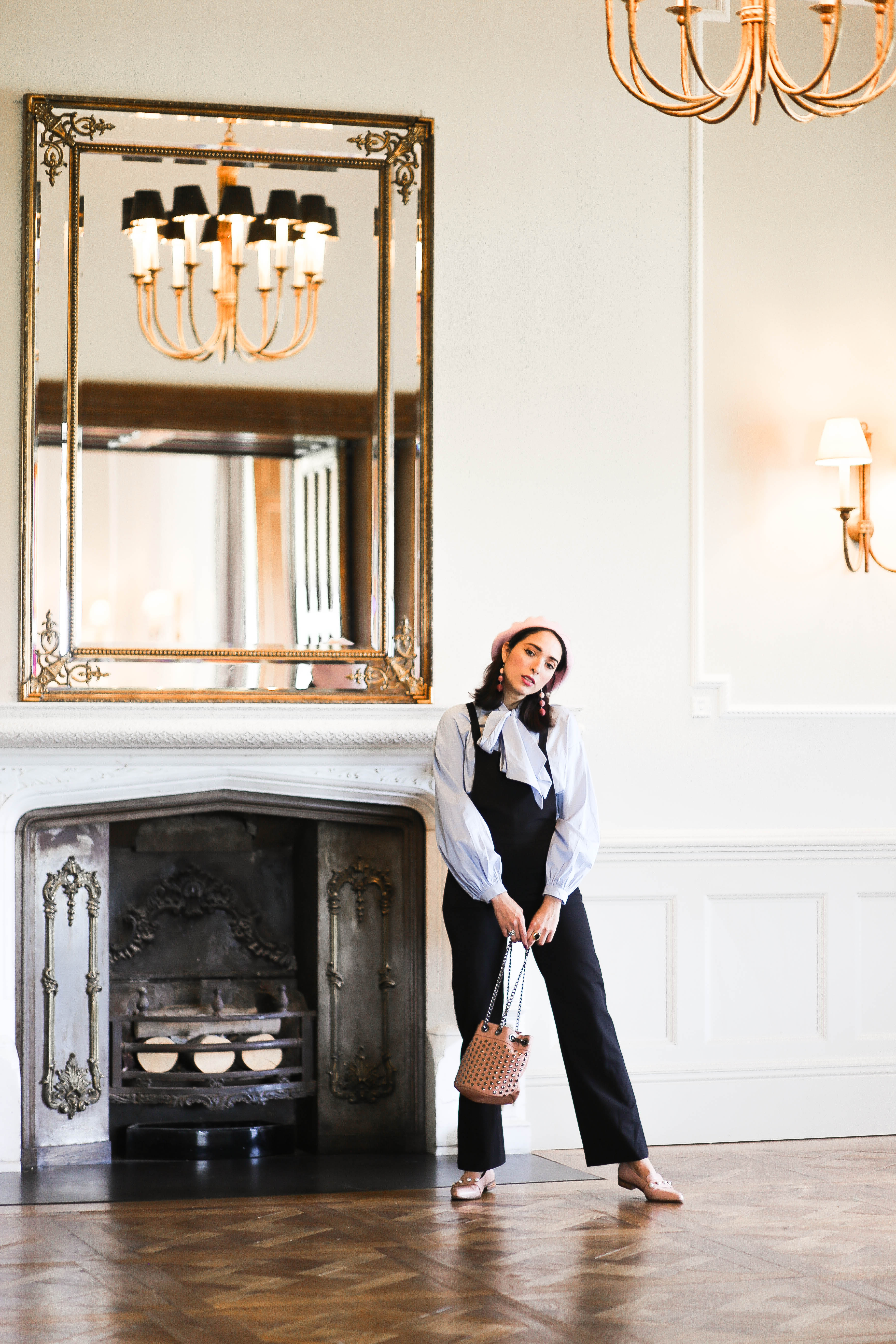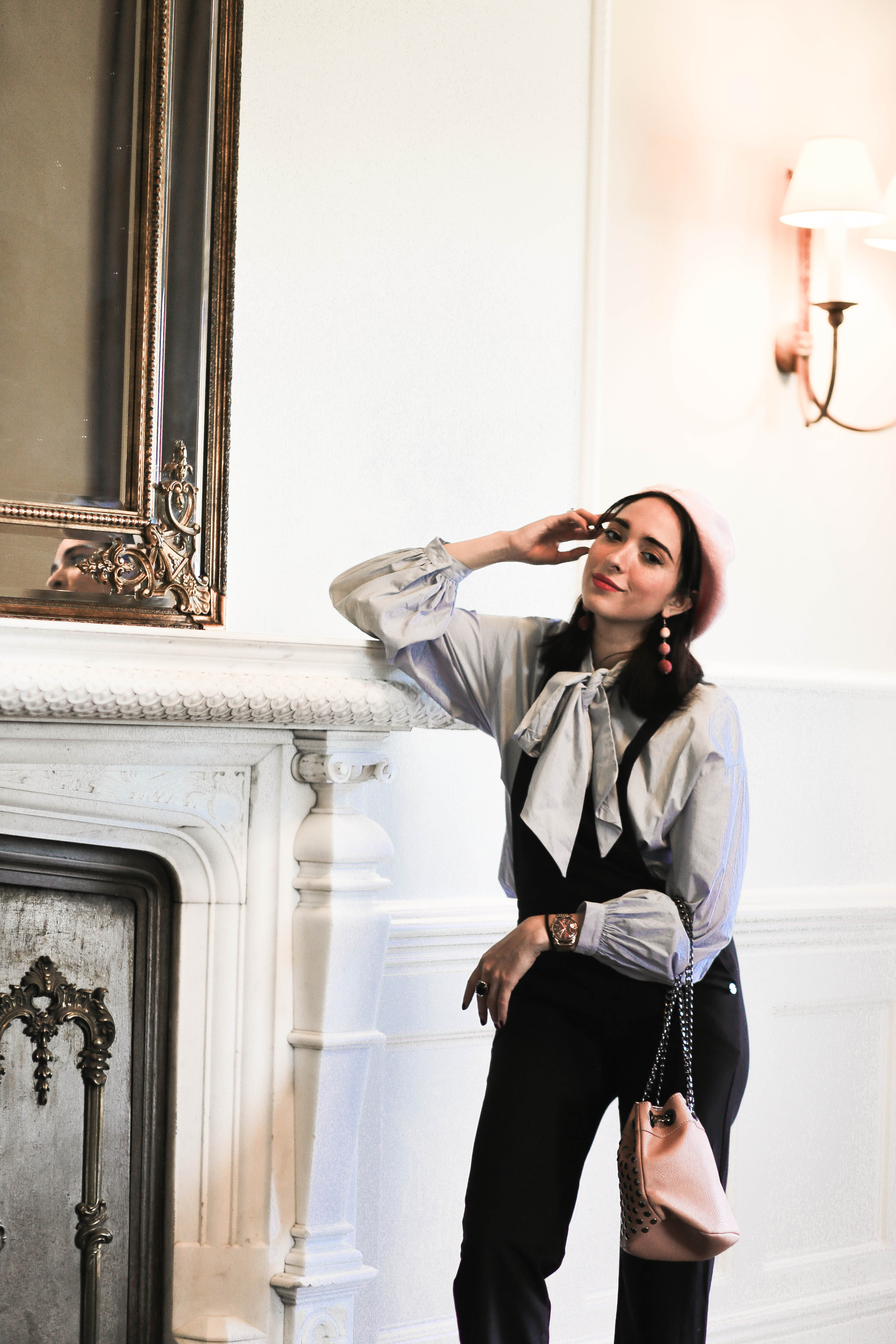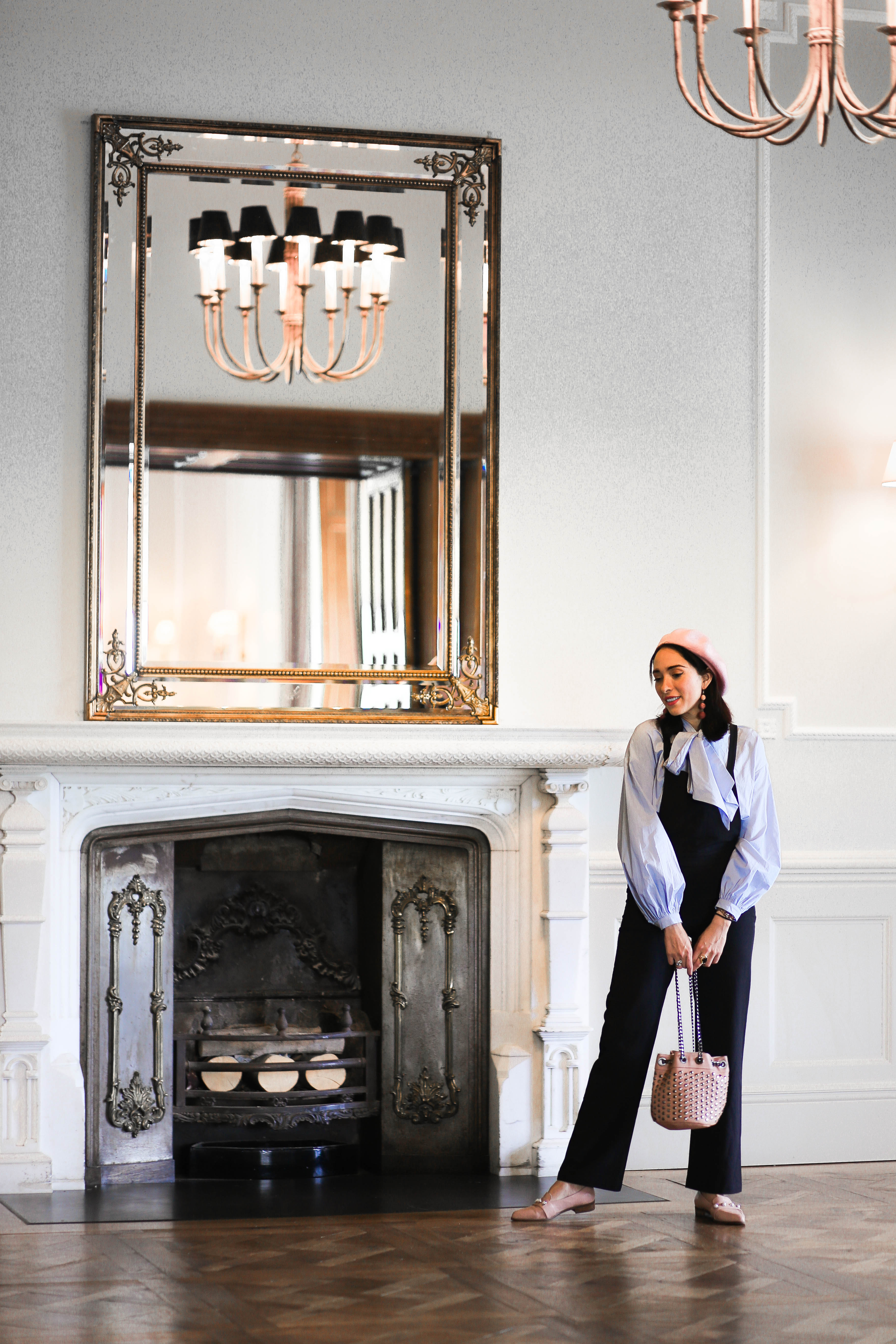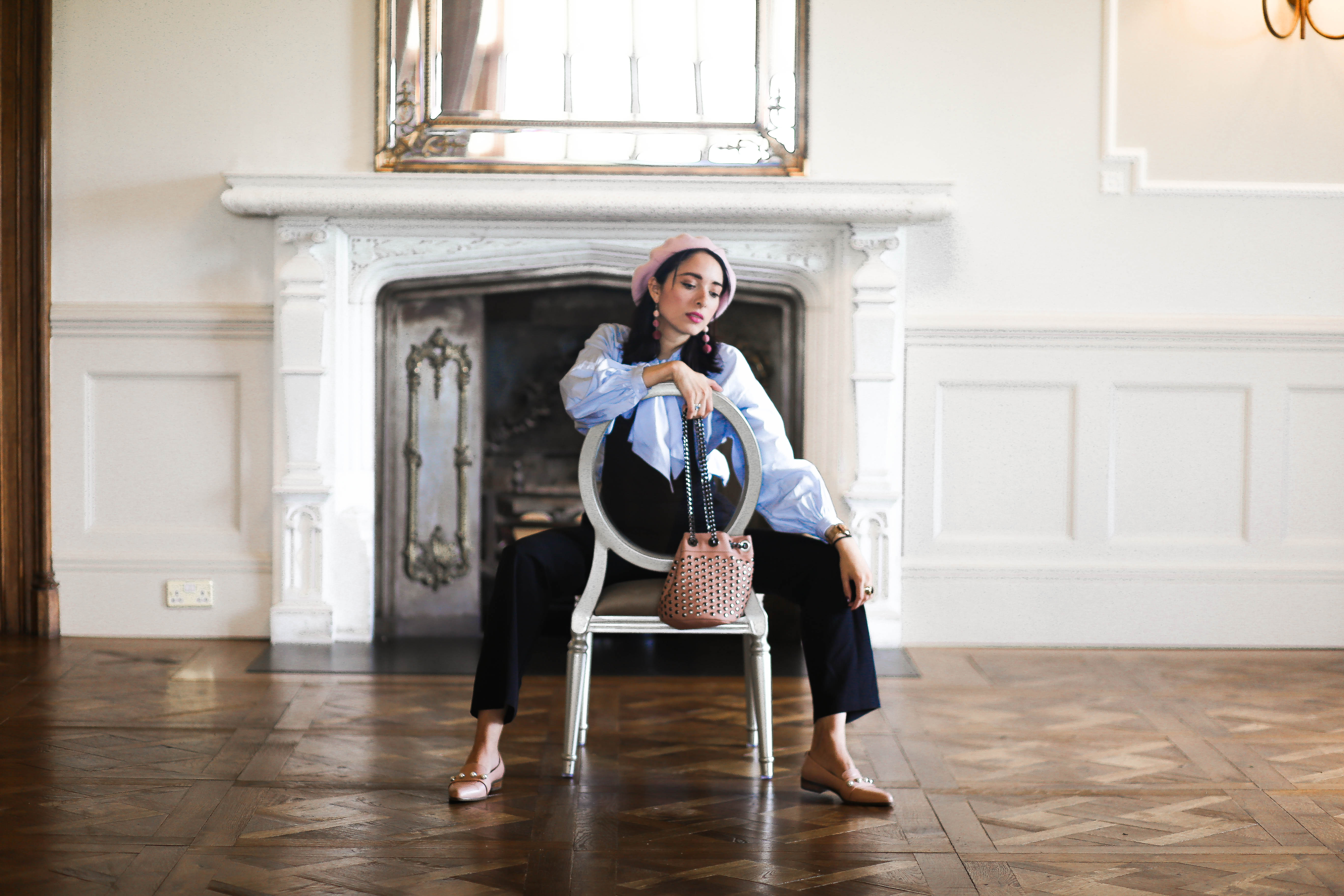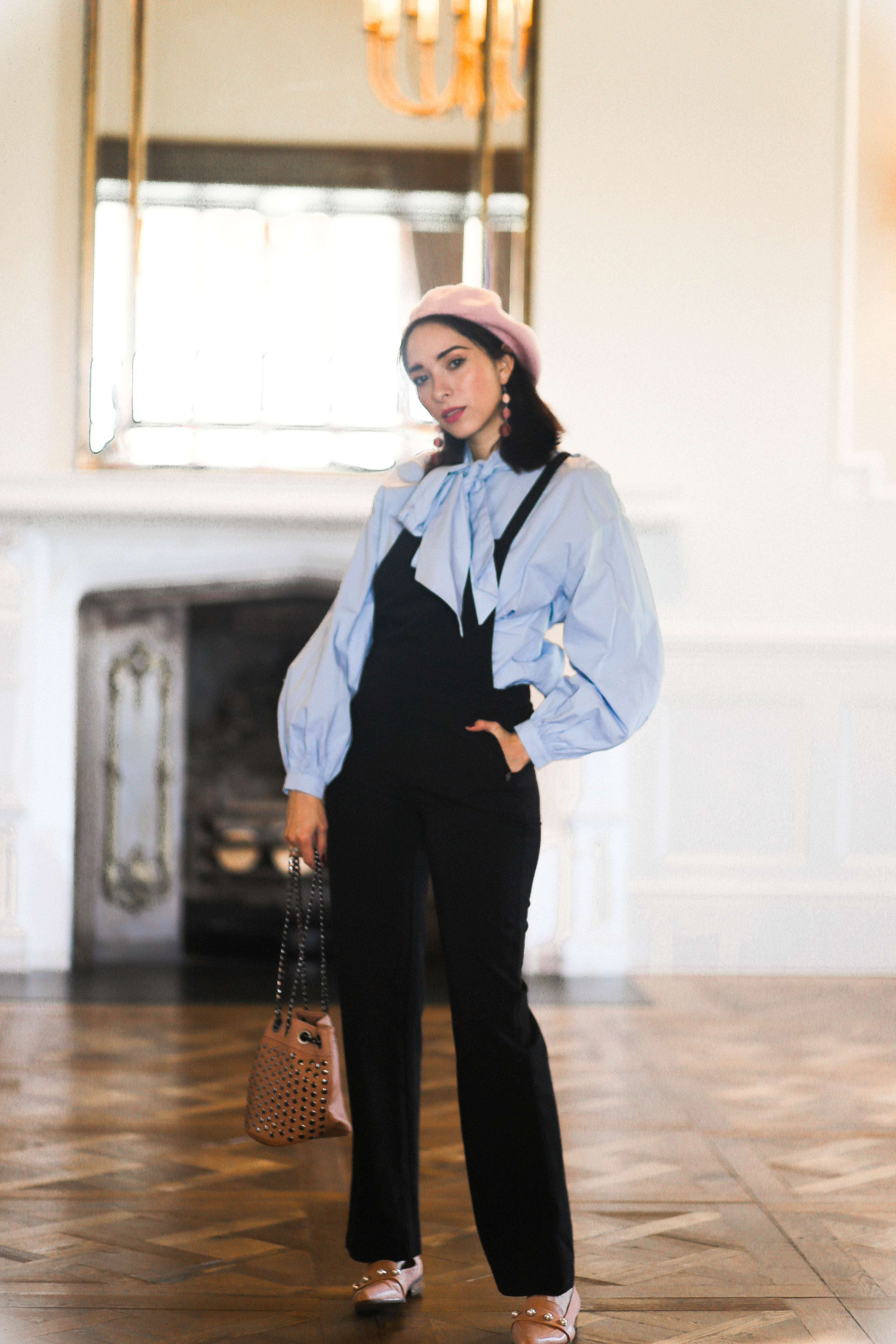 What I was Wearing: Beret: Topshop similar HERE Earrings: JustFab similar HERE Bowknot blouse: H&M similar HERE Overalls: Numph similar HERE Bag: JustFab similar HERE Loafers: Modainpelle similar HERE

Comments