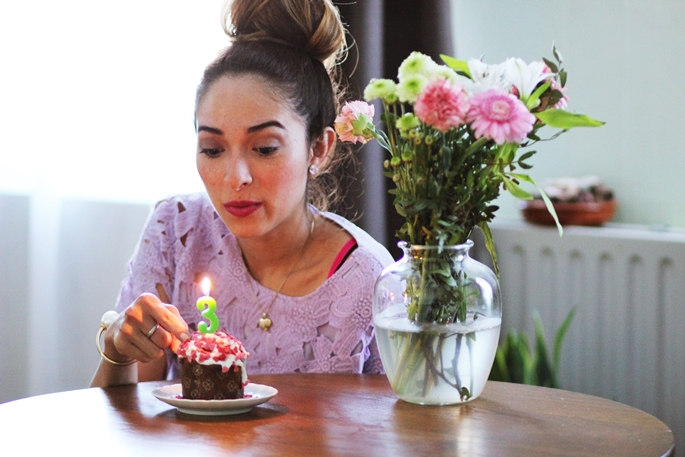 It seems like yesterday when I first opened my blog and times past by so quick , I have to admit that when I actually woke up this morning I didn't even remember about my anniversary  how bad can it be me forgetting about my blog when the only thing I think about it every morning is my blog haha I do think about all day sorry boyfriend hope you are not reading this haha .
I couldn't believe so many achievements I have had this year thanks to my blog been able to go to fashion week Amsterdam , and even been invited for mulberry and feature in magazines  and  who what wear  for the best new style bloggers to bookmark.
So many things have happened, so many places I have been to and so many people I have met, all in such a small period of time and everything thanks to this blog, which is my small treasure now, the place where I can share with you that when you have a dream and you really go for it, nothing is impossible.
Thank you SO MUCH for all the support and I do mean it, from the bottom of my heart, because if it wasn't for you who are reading this right now, Preppyfashionist would have stopped a long time ago.
Happy 3 years anniversary !!

Comments