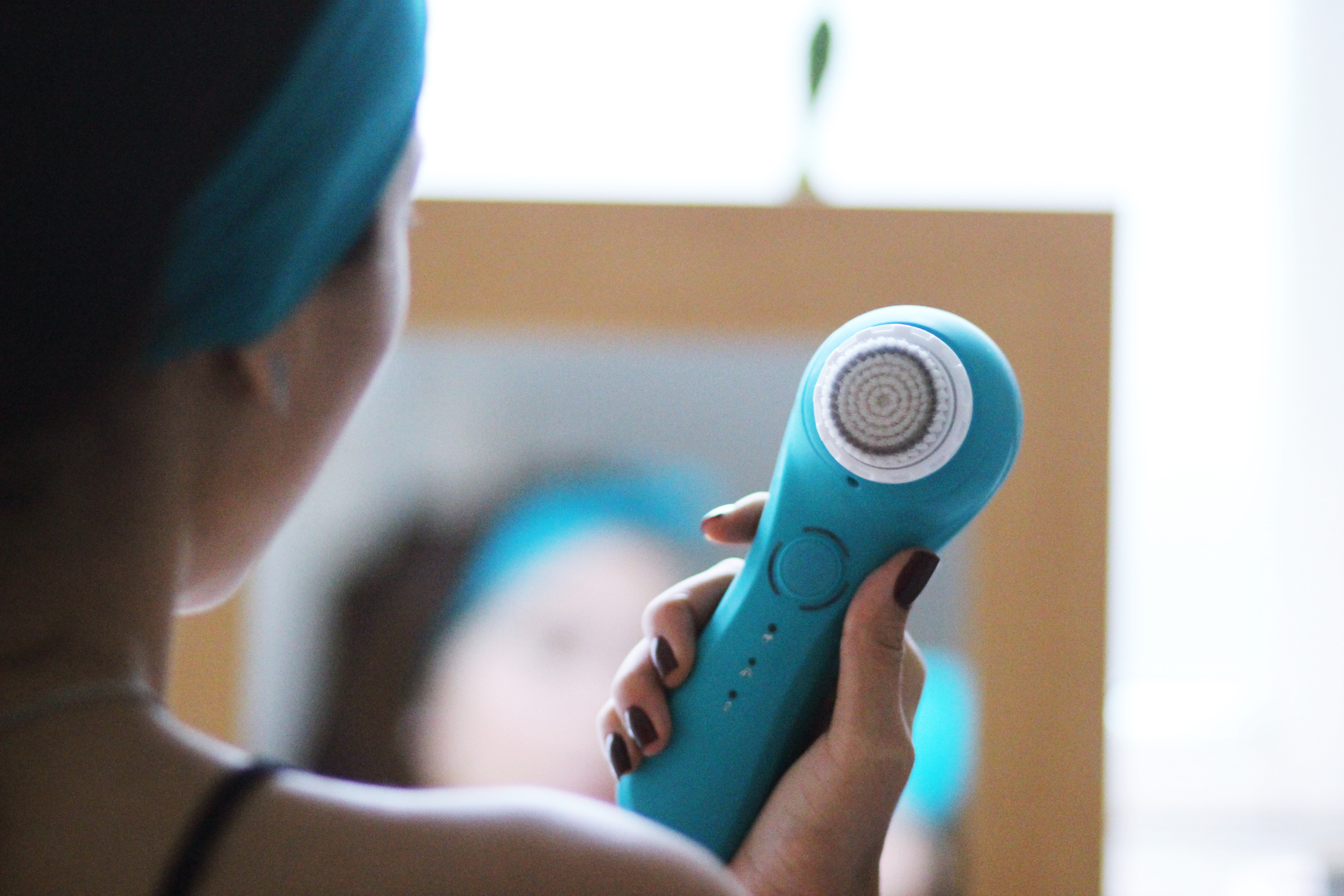 The MagnitoneLondon  brush cleans and exfoliate your face and recently been an important part of my daily skin care routine both before and after make-up! I use them either to prep my face by adding some scrub on the brush to get rid of all the dead skin, or even at night when I want to remove my make-up I use with some face cleansing foam to get a flawless clean skin before going to bed .
It's also super easy to switch between brushes  because it has 3 Brush Heads: Active Clean for your face , The Exfoliator for the legs, Well-Heeled to get rid of your dead skin in your foots this brush has a unique combination of pulsed vibrations and sonic oscillations that wobbles dirt out of pores, tones and boots micro-circulation.
I use it once for my feet and the sticker from the pedicure head came out so I wouldn't recommended using it too much because a replacement one cost £16 for two and is not worth it if is going to come out .
For the rest I'm very happy that my face is clean every day with this stunning brush is totally a every girls must have.
Not to forget that it comes with 1 year warranty ,
Happy Sunday!
Love,
Virgit
Full monty skincare: MagnitoneLondon
SHOP SIMILARS
Comments