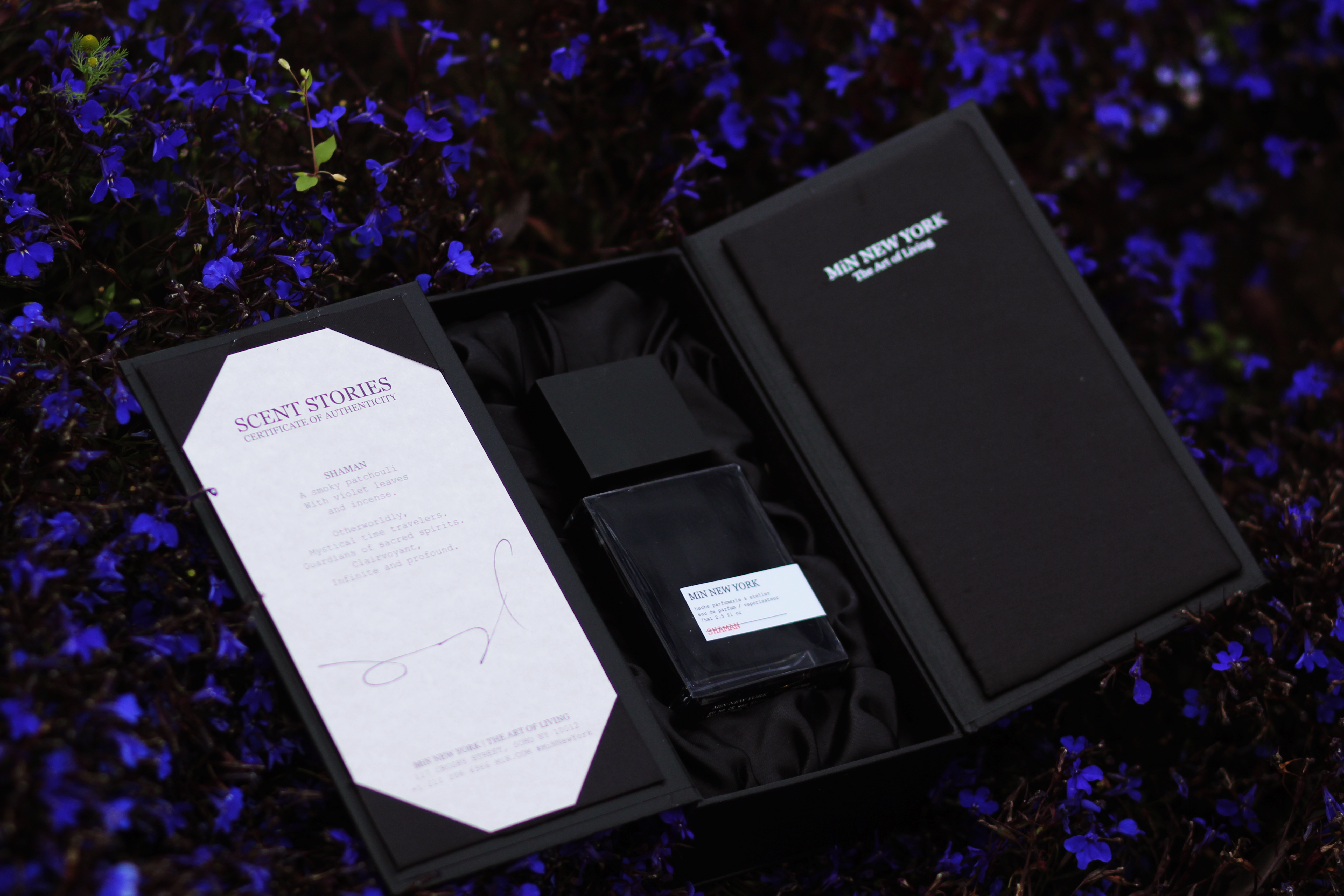 I'm always on the look out for  a new unique parfum I fell in love with the Min New York sample fragrances that I try the other day,  Shaman is the one that I like the most and is described as  being   basically a straight-forward violet leaves fragrance with subtle aquatic facets built around a smooth incense and patchouli base. Leafy and balmy. Very simple, and yet very likable, a punk-rock more up to a feminine date version  fragrance.
I know for sure I will be the only one wearing Shaman- Unique alright! The entire line of Min NY with Scent Stories is for people who are sure of themselves. I really like the Min NY packaging of the Shaman bottle as they're so luxury and the bottles are quite similar in their design.
Have you ever tried any of the Min NY fragrances? Which is your favourite?
You can find Min NY Shaman at Agence de Parfumerie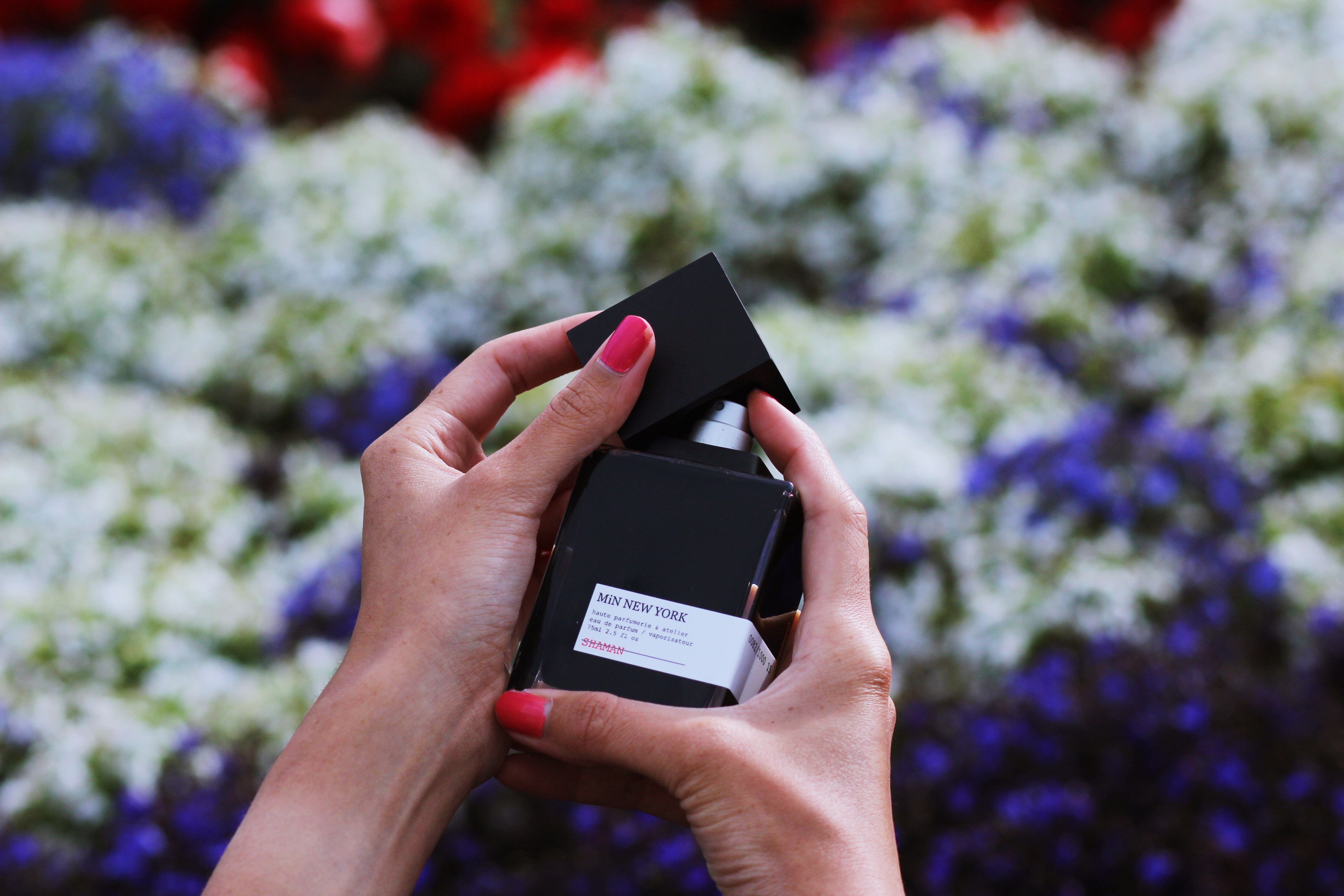 Comments