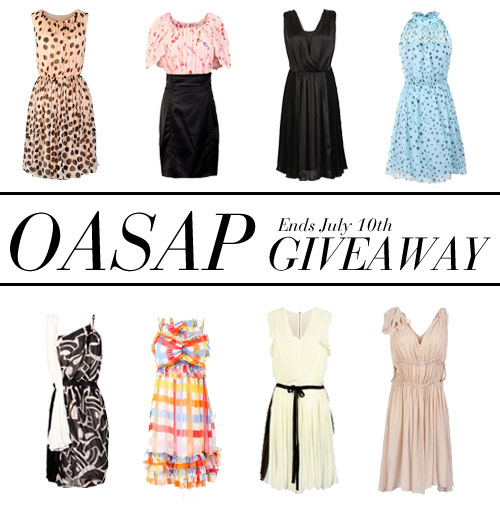 Oasap is running a super giveaway of 152 pieces of silk dresses and blouses.
Its GIVEAWAY time again as alot of you ask me through emails when I'll be hosting a new giveaway so here we are
Oasap is kindly sponsoring this giveaway, and I couldn't be more excited about it. One lucky winner will win and the best part is that you can enter 3 times so more chance to win ;D
For entry (Mandatory):
1. Sign in your account on oasap.com. No account yet? Register to get a 20% off coupon code.
2. You need choose a size and then vote, so that we know the size you need if you win. Click on the product image to see size details.
3. One account may have at most 3 entries; that is to say, you can vote a maximum of 3 items.
4. We will select winner(s) at random and contact winner(s) through the email(s) that used to register account(s) on oasap.com.
Ps: above is the Giveaway link were you have to vote for your favorite dresses
GOOD LUCK TO EVERYONE <3
this giveaway have been close
Comments