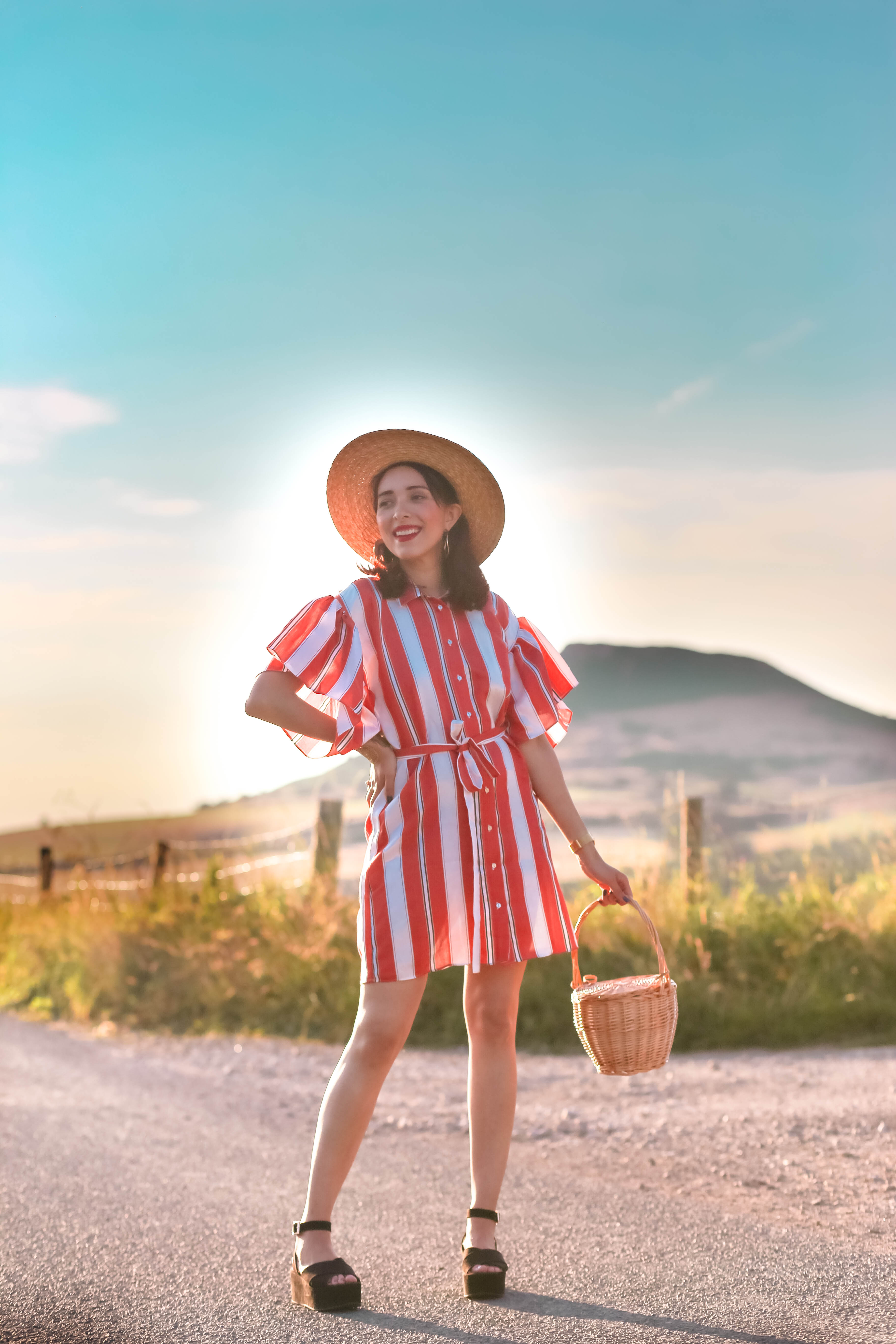 Hello my lovelies,
Happy Saturday, lovelies! I hope you all are having a great weekend. I have had a crazy week behind my back doing my course and next week doing my exams, so preparing and learning more this weekend . Although next week will be a  busy one, I'm hoping it will be a great one.
Today I am excited to style a dress that I wore a few weeks back when I went to Great Ayton, behind my background pictures you can admired the famous Roseberry Toppingis a distinctive hill in North Yorkshire, England. It is situated near Great Ayton and Newton under Roseberry. Its summit has a distinctive half-cone shape with a jagged cliff, which has led to many comparisons with the much higher Matterhorn in Switzerland.
[1]
It forms a symbolic image of the area and featured as the logo for the now defunct county of Cleveland.
At 1,049 feet (320 m), Roseberry Topping was traditionally thought to be the highest hill on the North York Moors;[2] however, the nearby Urra Moor is higher, at 1,490 feet (450 m). It offers views of Captain Cook's Monument at Easby Moor and the monument at Eston Nab.
This dress with stripe pattern is ideal for this summer days, specially paired with black wedges. First off, I love the ruffles sleeve details. I think it's just the cutest touch! this dress  fits perfectly, I'm wearing a size 8.
Have you guys ever visited the Roseberry Topping before?
Would love to know.
Love,
Virgit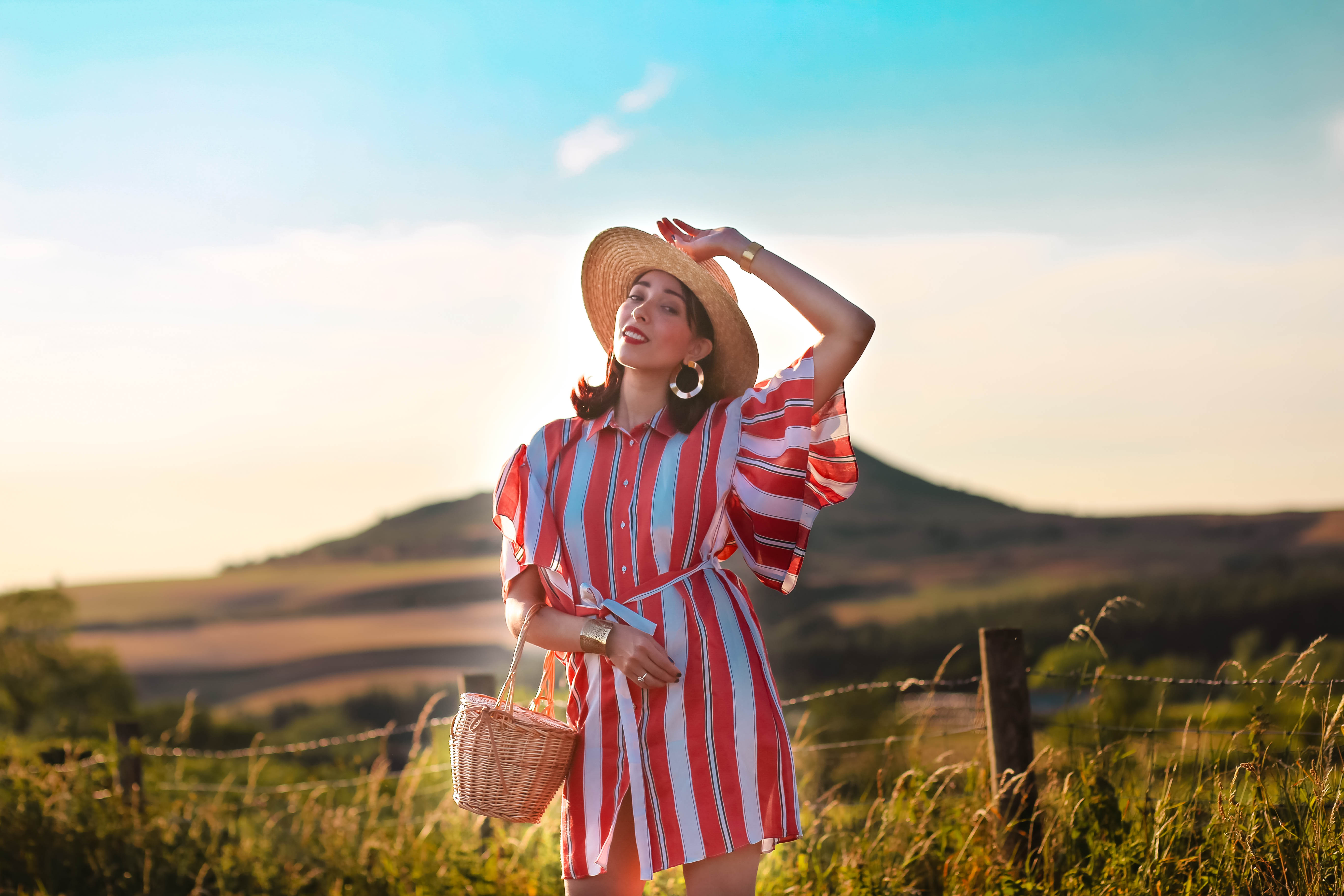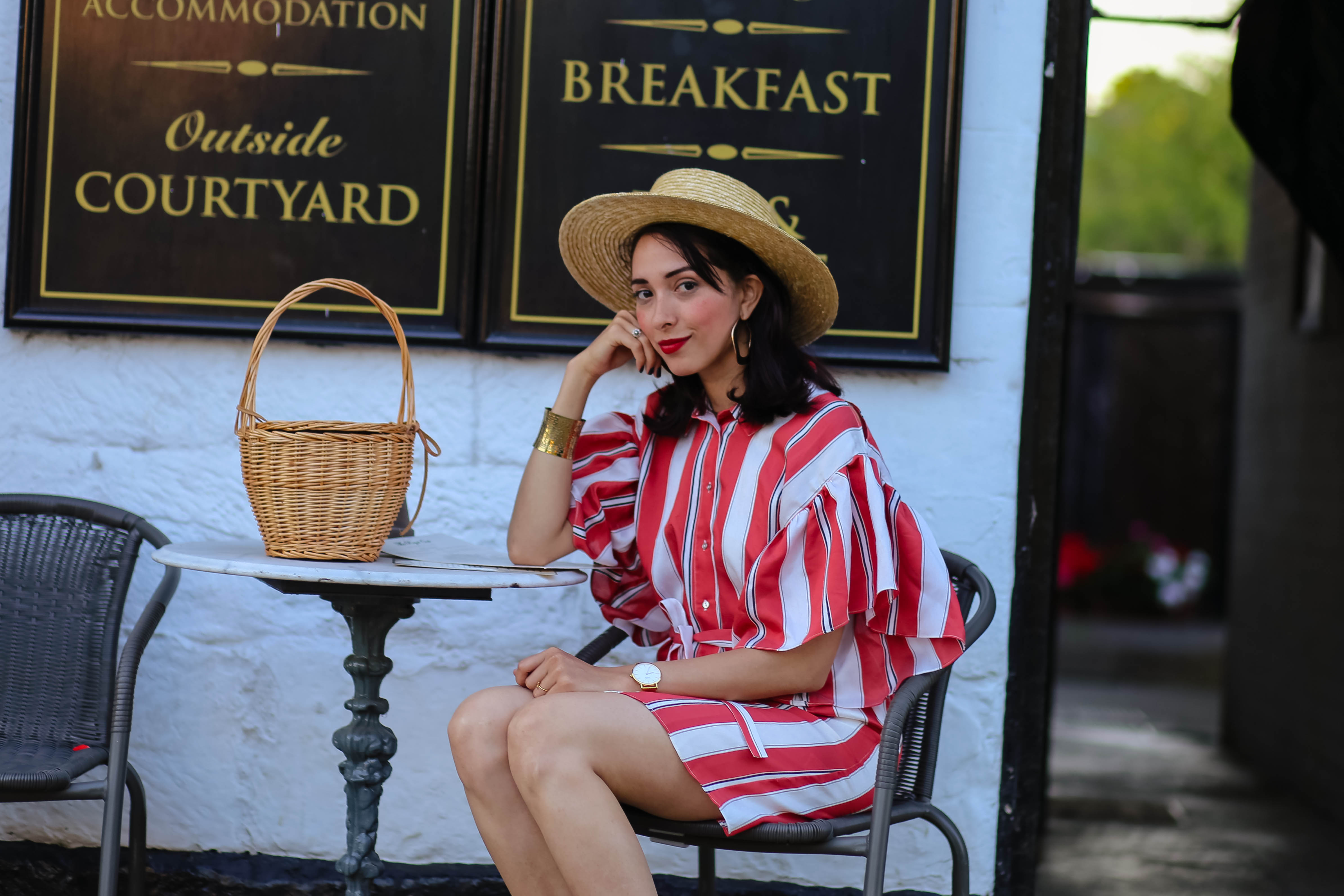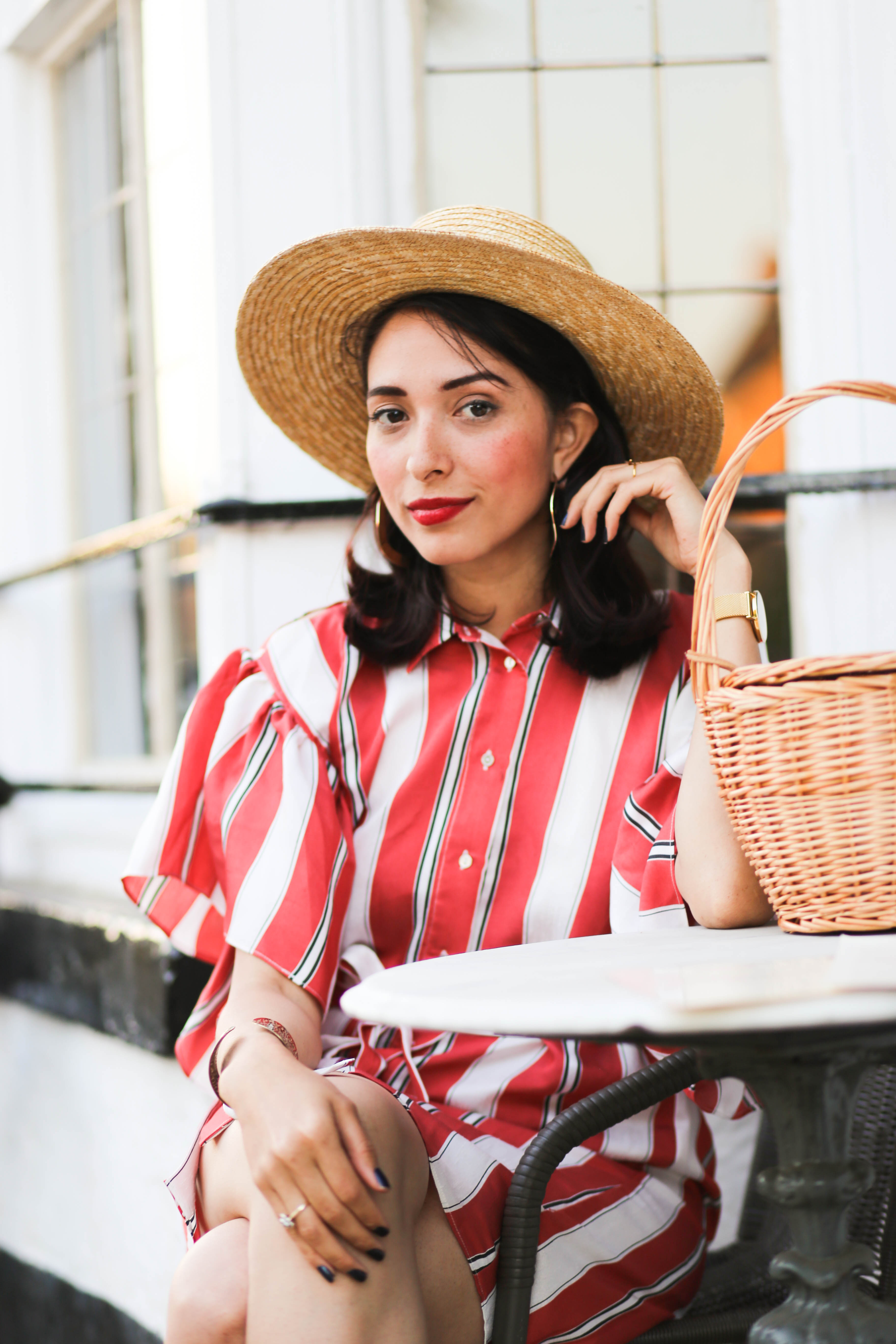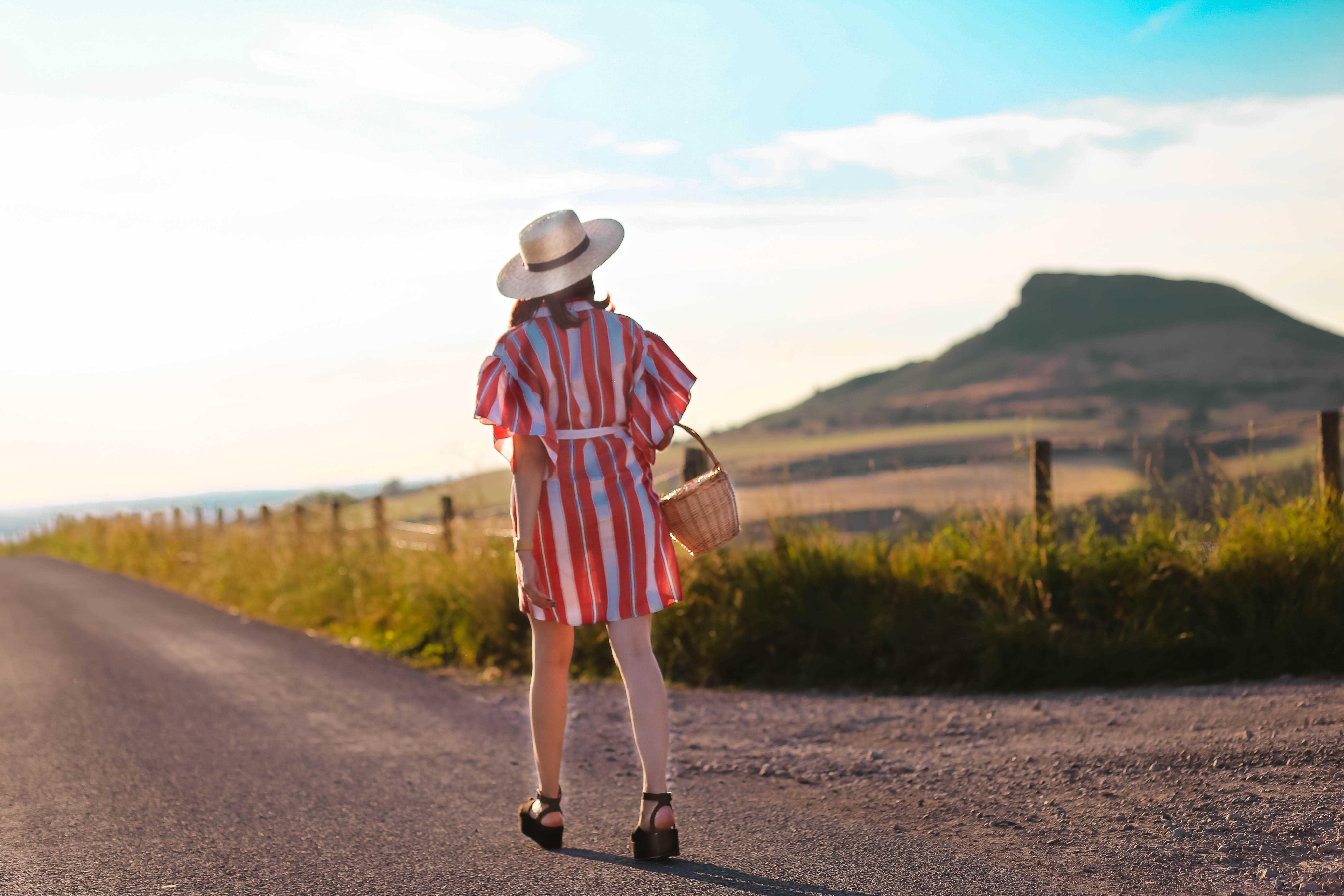 What I Was Wearing:
Straw hat: Topshop similar HERE
Dress: RiverIsland
Straw bag: Topshop
Wedges: Primark similar HERE


Comments