If you were always wondering what do I carry with me all day long in my bag, a bag is more then a bag I mean without a bag I can't survive I carry my baby everywhere and one special thing in my bag must be my diary and my concealer what do you carry the most in your bag always curious to know about yours ??

Alexa mulberry bag

olily wallet but just change it for a cooler one if you follow me on Instagram

already you know wallets are always essential in a bag

Small handsoap always handy if you don't have soap and wa

ter around

Mac lipstick
Celine Audrey sunglasses since I

got them I don't wanna leave them home ;P

The blond

AMsterdam Diary

Dior blush

lipstick always good to carry one

Iphone charger I use my iphone

alot

Mac concealer

Mirr

or and brush in one always handy

Nothing better to have your own pen

Hair goodies.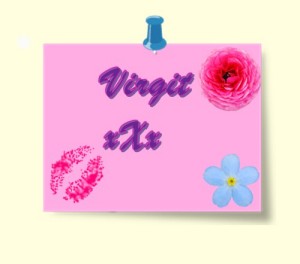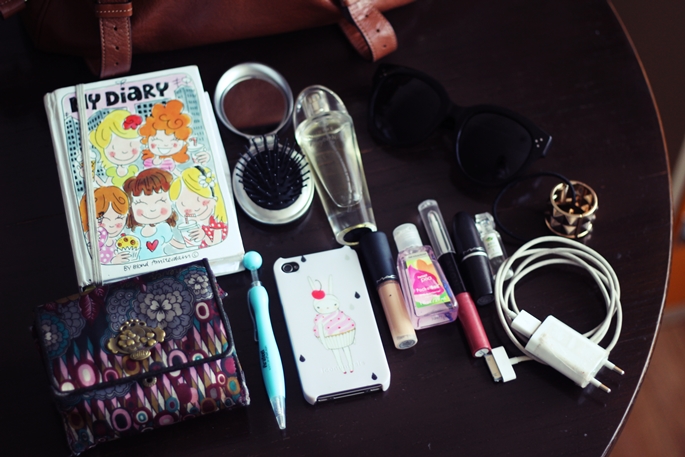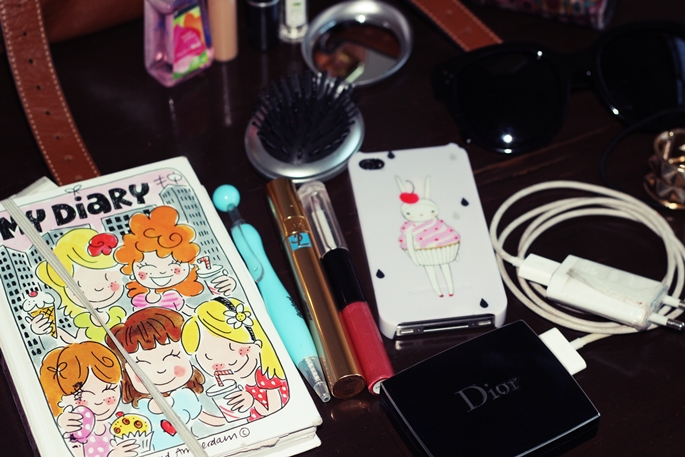 Comments