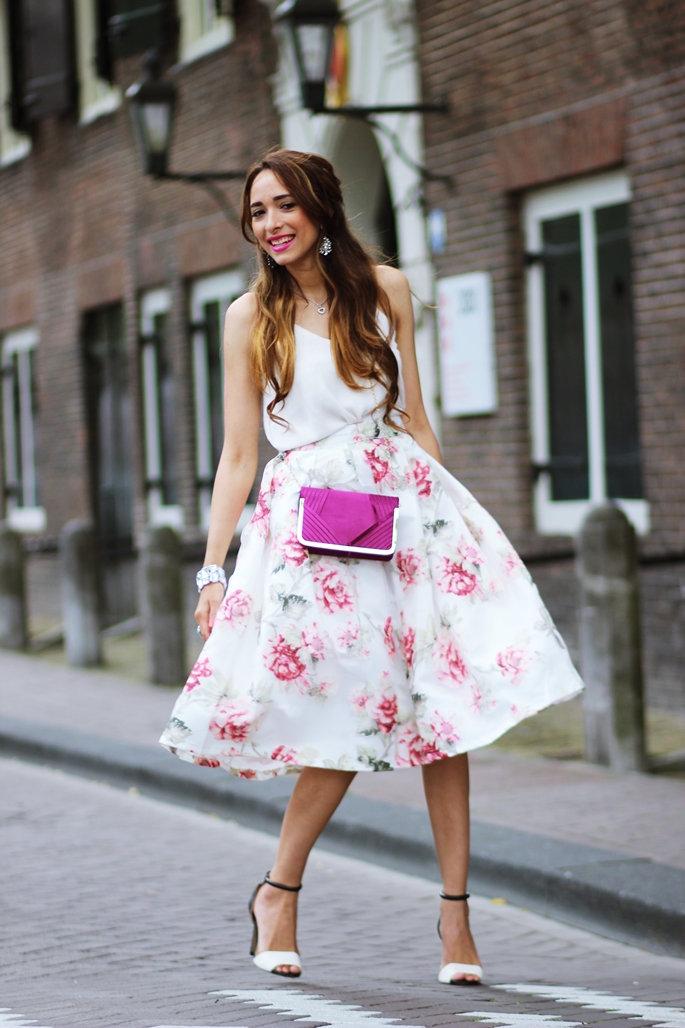 I so wish it was warm like yesterday ;( the entire week will be raining and the fashion week is just around the corner, I have to think now what to wear , I already had style the outfits that I'm suppose to wear but with this rain will be impossible hope the rain stops fingers cross for me.
An other trend that I'm so into is the mid skirts, why because they are classy and chic at the same time and so lady like.
Es:
Como quisiera haga calor como ayer;( toda esta semana va ah llover y el fashion Week ya es esta semana, tengo que ver ahora que me voy ah poner, ya había clasificado mis Looks que supuestamente me iba ah poner pero con esta lluvia es imposible crusen los dedos por mi ah ver si cambia el tiempo.
Otra tendencia que me gusta son estas faldas semi largas creo que les dicen en español no estoy muy segura ? Y porqué porque son clásicas y muy elegantes al mismo tiempo .
Earrings: BitybeadsNYC
Top: H&M consious
Skirt: Chic Wish
Bag: New look old
Heels: zara

Comments