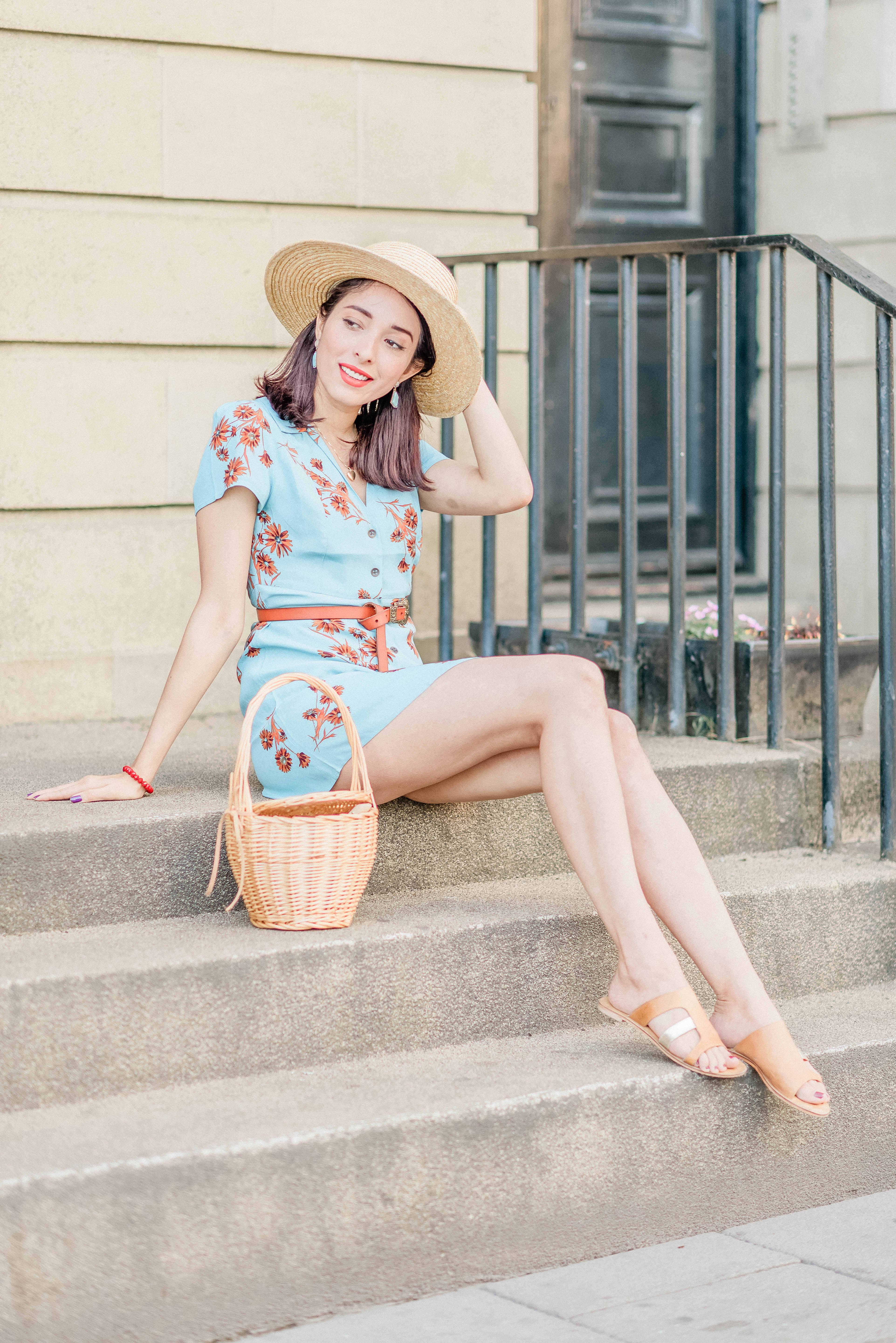 Happy Tuesday, my lovelies!
I hope y'all are doing great, I didn't get much sleep this last few days, I have been so busy doing things and doing my course. Soon I will be prepping a post about the summer skirts you need to have this summer.
 I'm so excited to be styling some of my new purchase, from urban outfitters you know how  I Iove preppy vintage dresses, this one is not vintage but from the new collection from Urban Outfitter 90's inspired, this dress is too gorgeous for words. It's the perfect piece to wear now. You can easily dress this beauty up. It's perfect for this summer sunny days to the beach or the city.  I'm  very happy with the fit. it is only  for £42.
Next up are these comfortable leather sandals! I'm wearing the in the colour brown. They come also in a black colour. These beauties are perfect for this summery days.
My basket bag is on sale for only £10 at TopShop. This year, they came out with a few straw  bags in the sale. This one is a different from any other I've ever seen in Topshop and I have been digging to have one for ages as I seen it a lot  on instagram by French bloggers.
In another matter I'm so happy guys to announce that from now on I will be collaborating with a talented photographer from Newcastle Cristina Ilao, check her website out link down below.
I hope you all love these pieces as much as I do 🙂 I love styling French pieces.
Love,
Virgit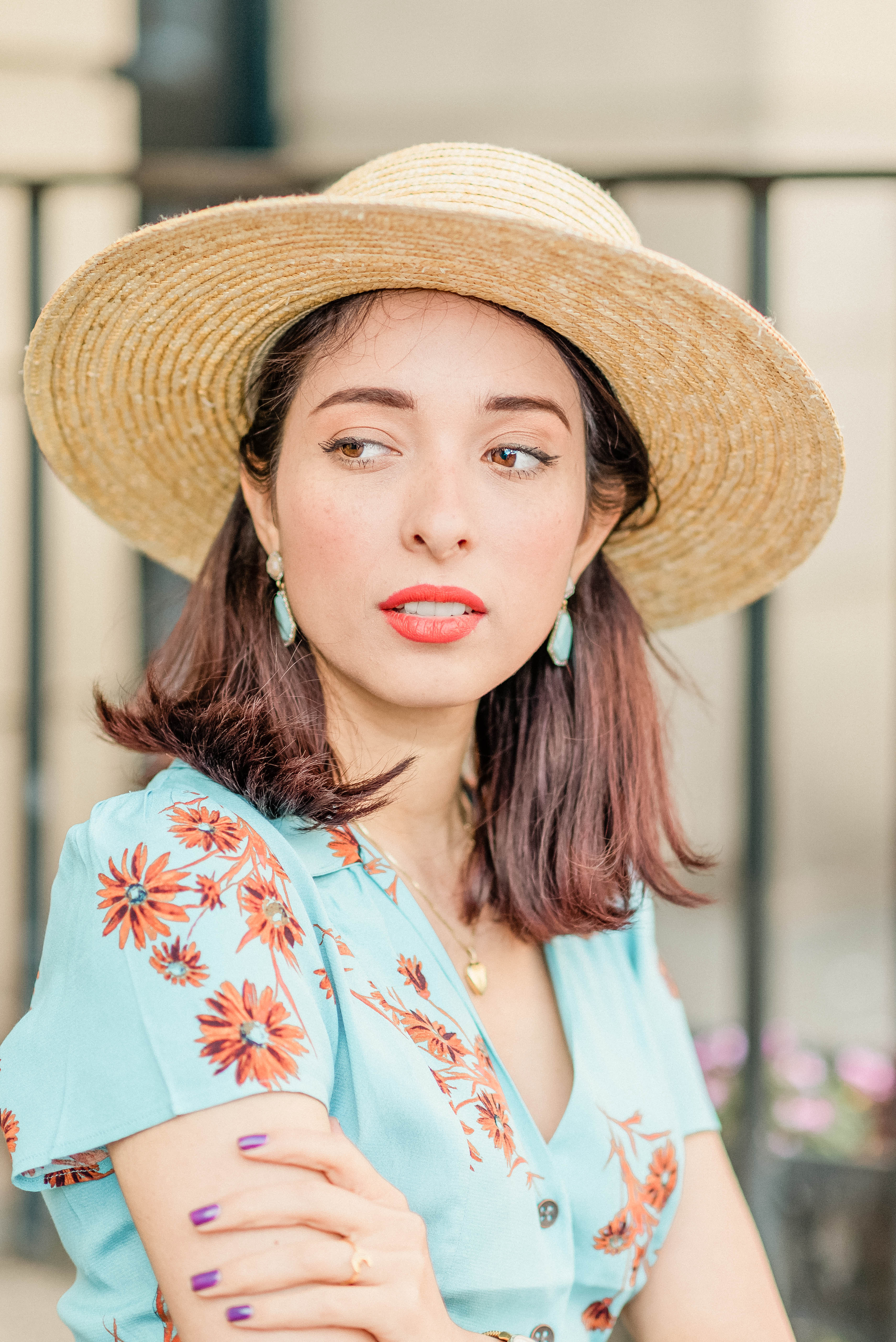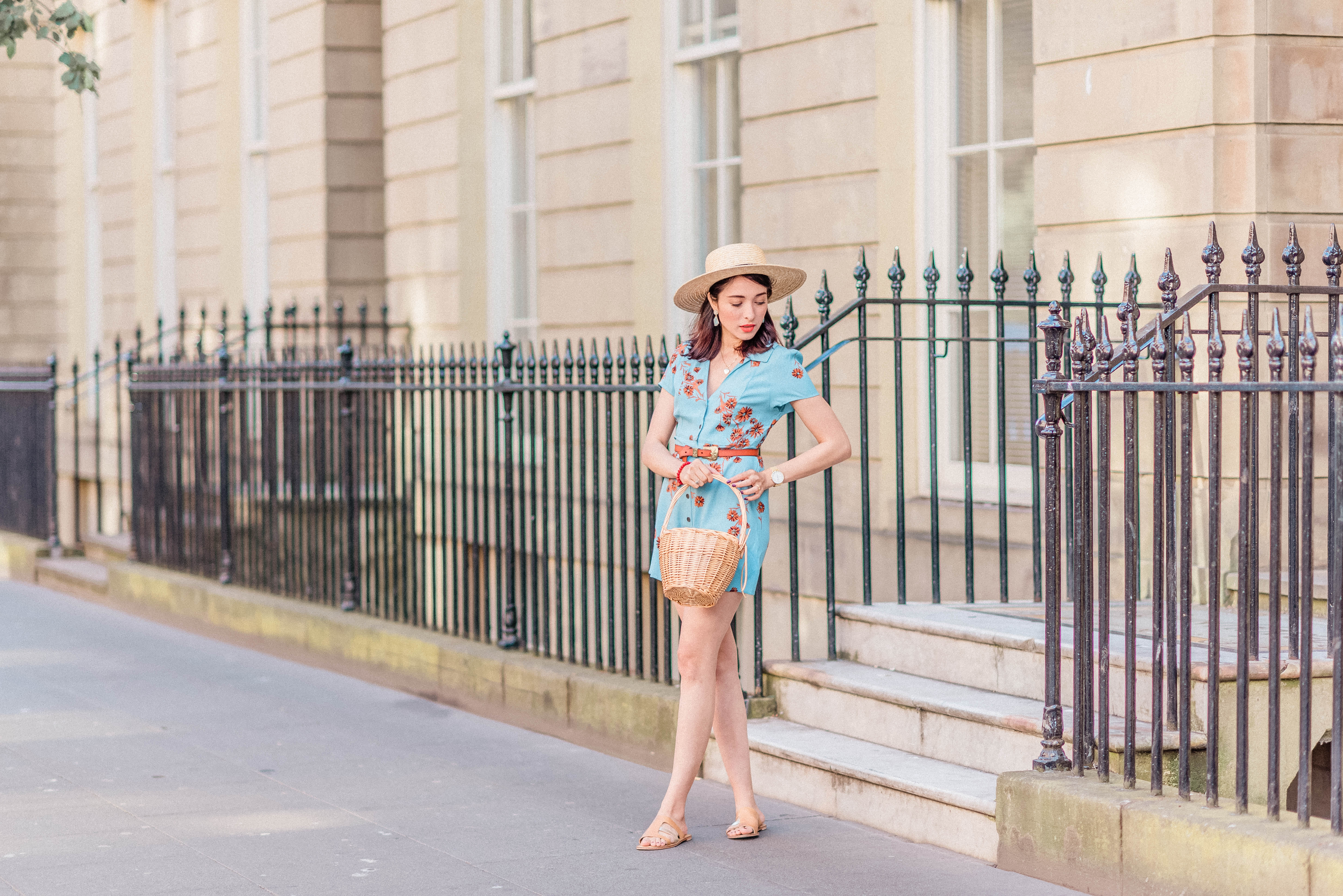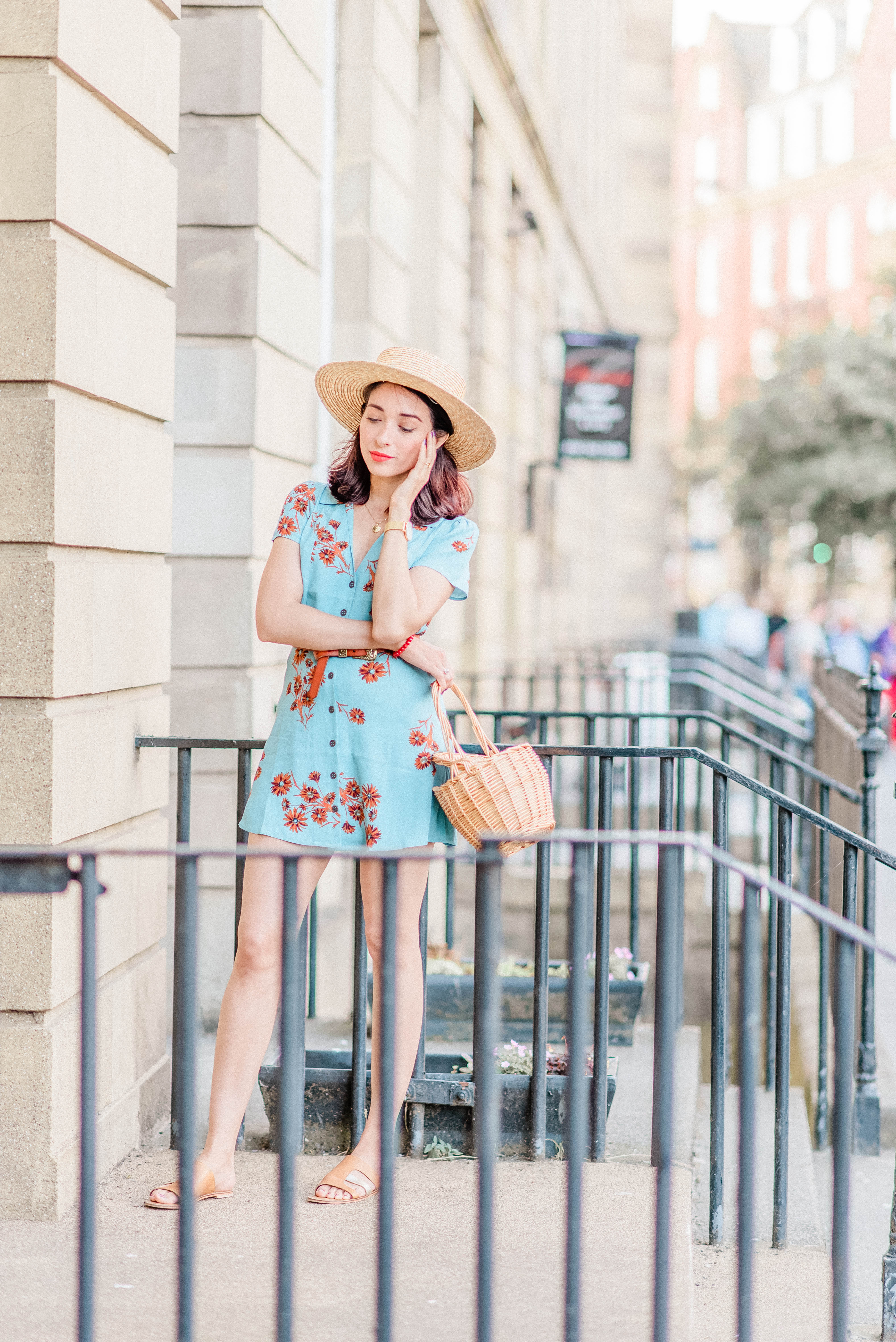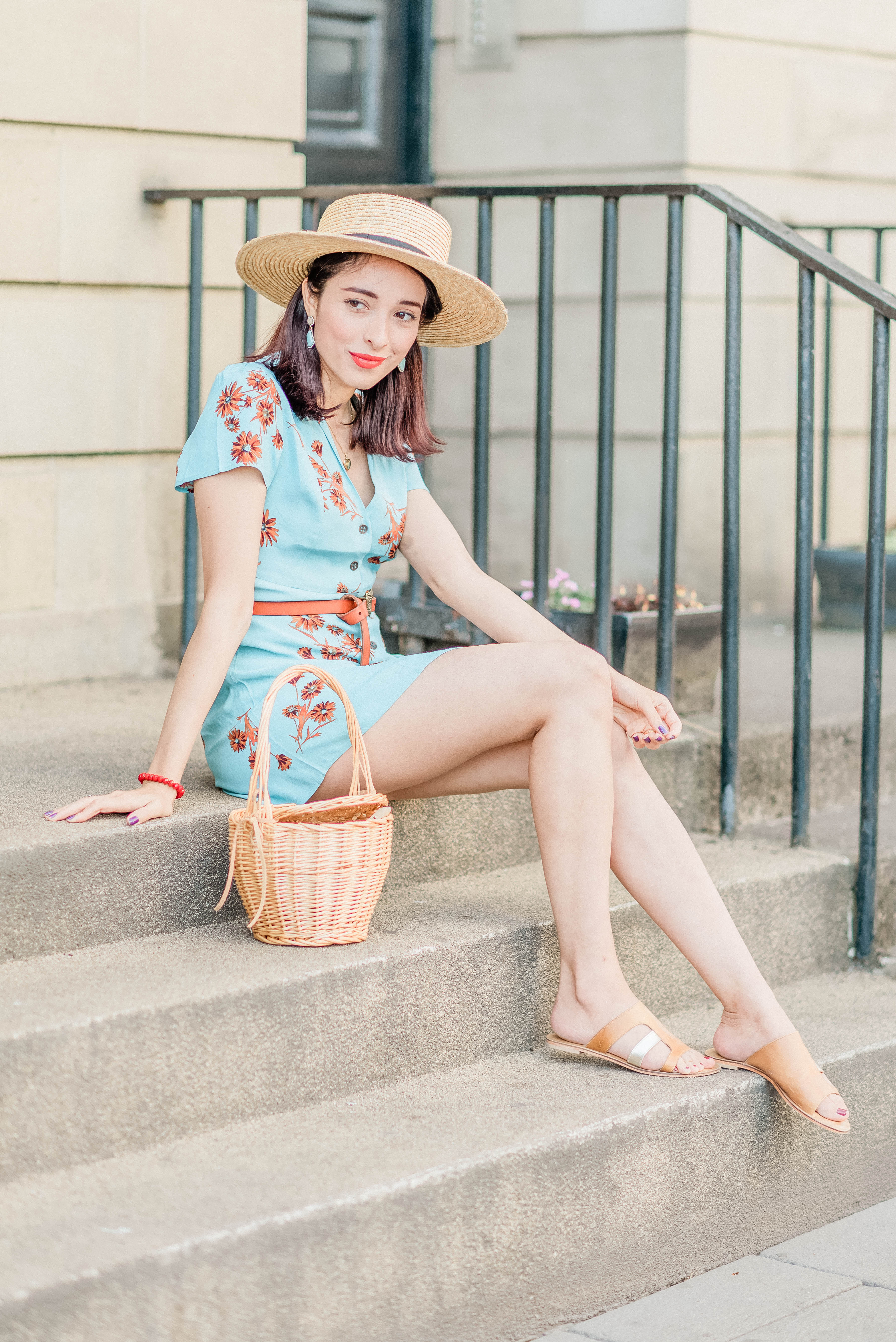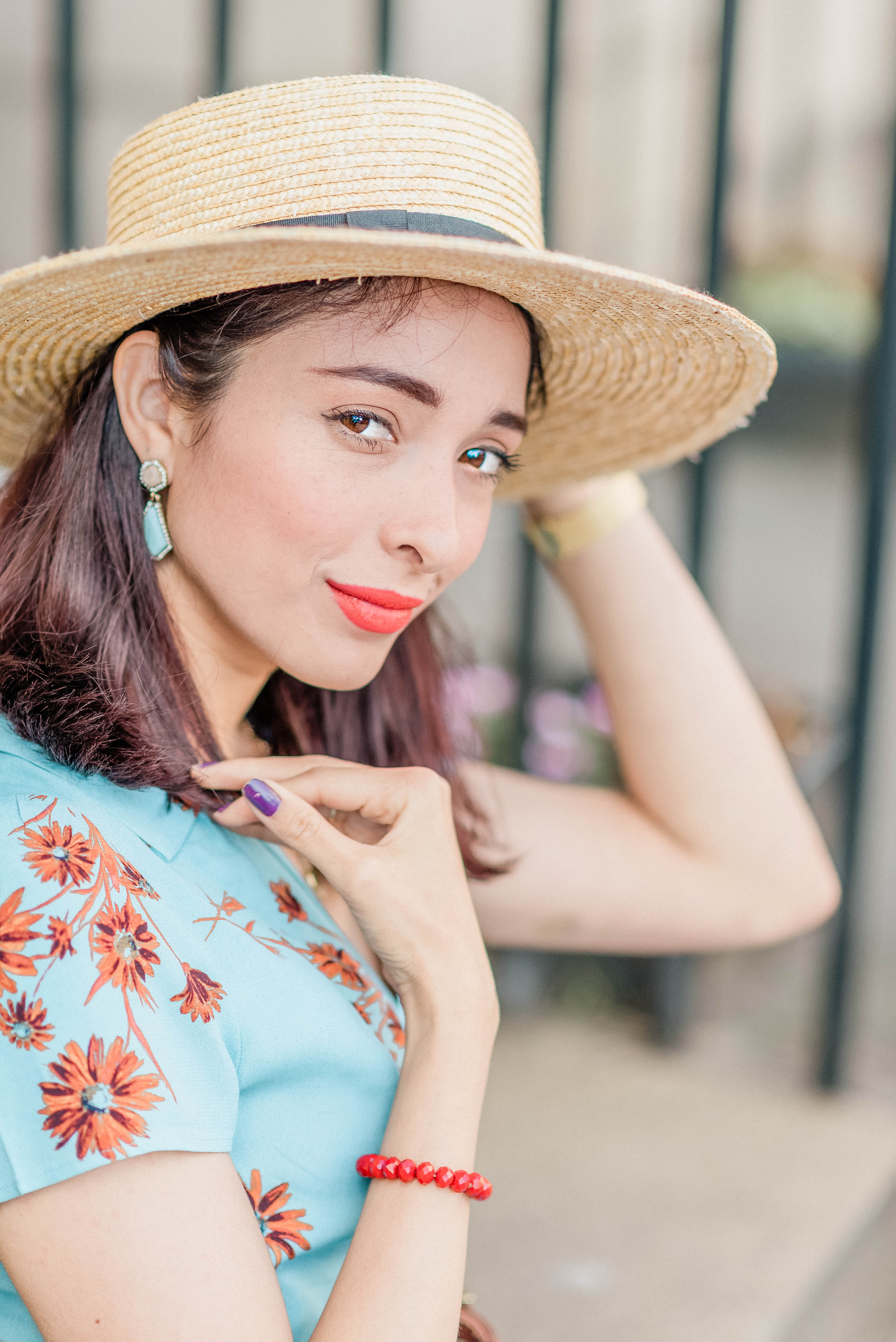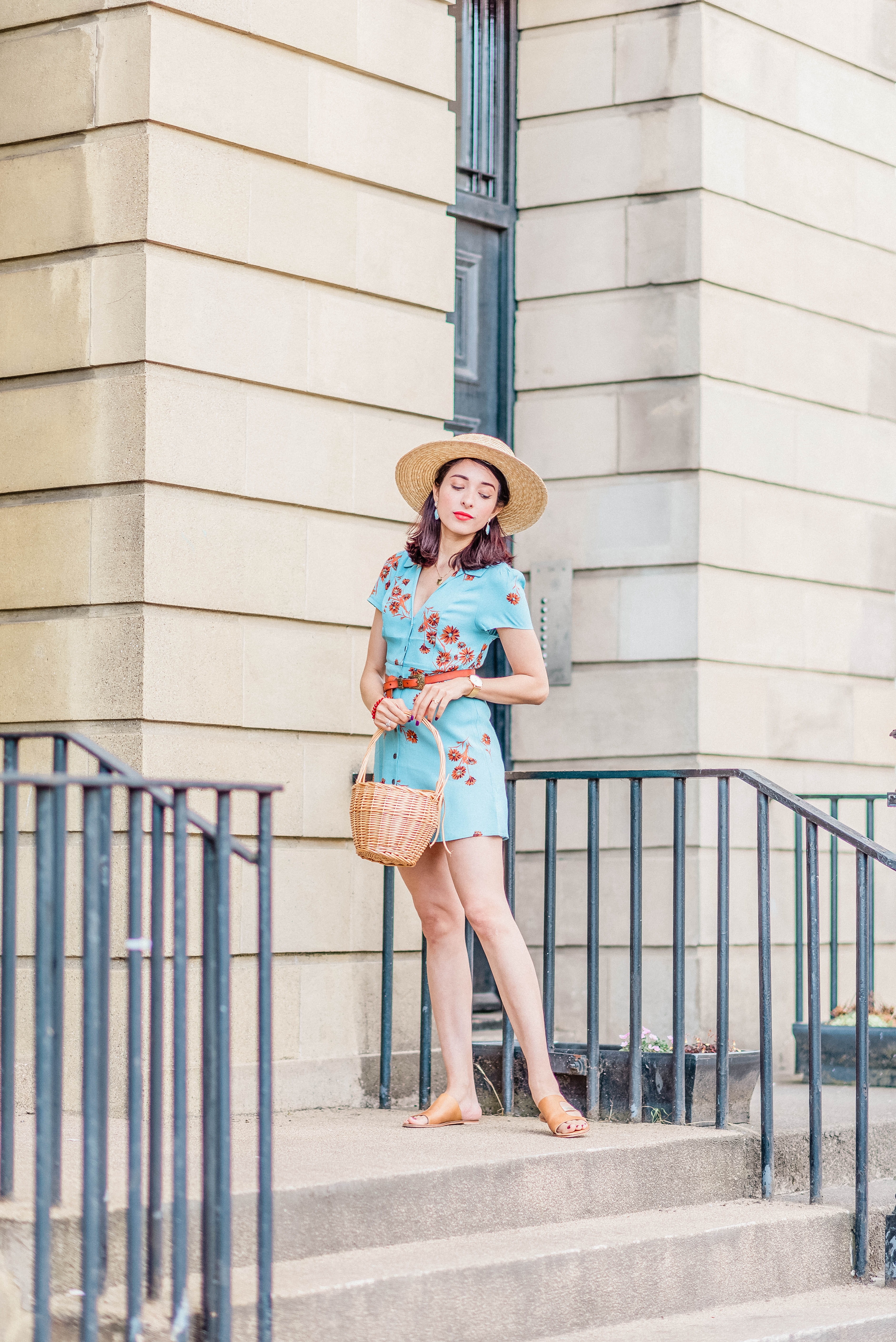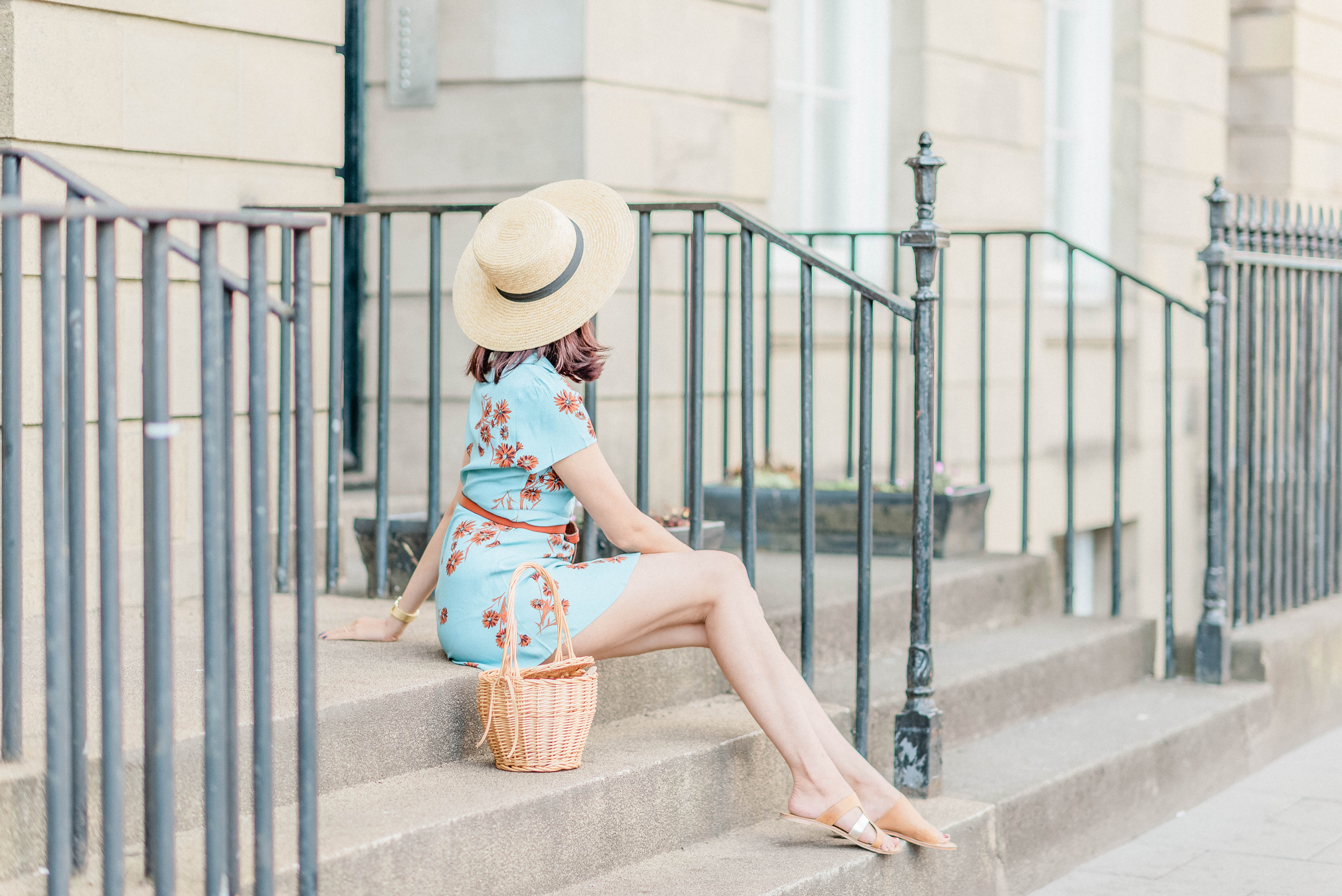 What I Was Wearing: Straw hat: Topshop similar HERE Dress: UrbanOutfitters Leather belt: Topshop similar HERE Basket bag: Topshop  Sandals: Emu Australia


Comments