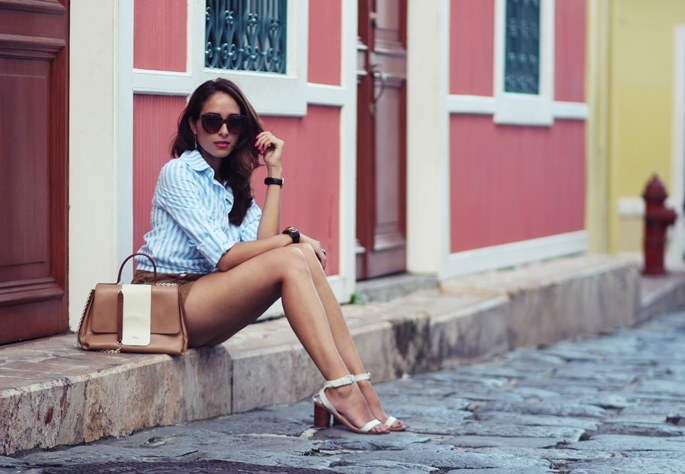 After 25 days of absence on the blog I'm back on my beloved blog, I have been doing my last travels around Ecuador and with no time to blog than just relax and meeting up with old friends around Ecuador.
I'm back in Europe!!! this pictures were taken in Ecuador, still have some of them that will be posting soon.
I just exchange the tropical weather, with the grey rainy days in the UK I seriously though it would be warmer in Europe but apparently is not I'm so glad to have this weather as I was kind of tired of Guayaquil city hit.
Will be missing Amsterdam !! a lot but will be travelling often there if you have any place or advice where to go in London please let me know can't wait to explore Great Britain ;D
Love,
Virgit
Sunglasses: Celine
Blouse: Choies
Shorts: Vintage similar HERE
Sandals: zara similar HERE
Bag: Purificacion Garcia
Watch: Daniel wellington
Bracelet: Balenciaga

Comments