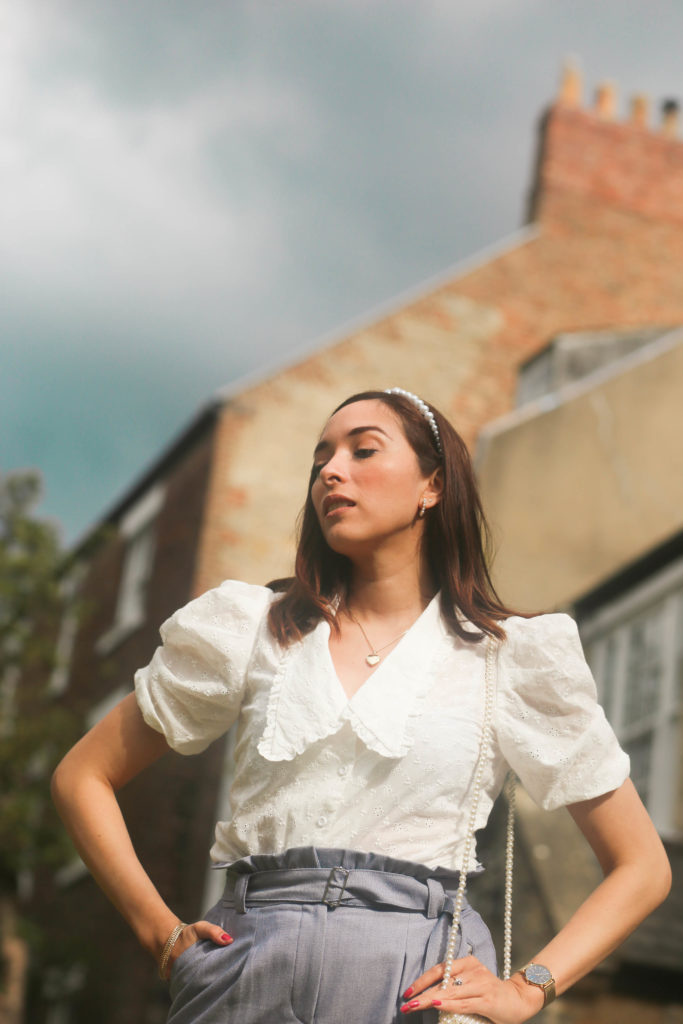 Hello my lovelies and happy Thursday!!
I'm back with a new look to share with you all today. I'm so into Peter Pan collar blouses, I don't know if I'm to old to be wearing them, but I really don't care fashion is a way to express our self. These pieces are my ideal summer pieces and what I basically live in during the summer.
Let's get started 🙂 This look is so comfy and adorable at the same time, according to the Fall 2020 runways, a removable collar is the accessory you never knew you needed. If you follow me since the beginning of my blogging carrier you know I use to be obsessed with detachable preppy collars. But now they are not only doing removal collars but blouses with the collar already, I love garments with character and victorian inspired is so my thing.
You can never go wrong with a white blouse right! If you have seeing little woman the movie is a lot of inspiration to take note off, the style offers serious costume drama appeal, but translates into our everyday wardrobes without looking like we're en route to a drama class.
I share the links of this look at the end of this post "What I Was Wearing" widget at the very end of this post if you want a little sneak peek. 
I hope y'all have a wonderful Thursday! Thanks for stopping by <3
Love,
Virgit xXx
Photography by Gemma Jamieson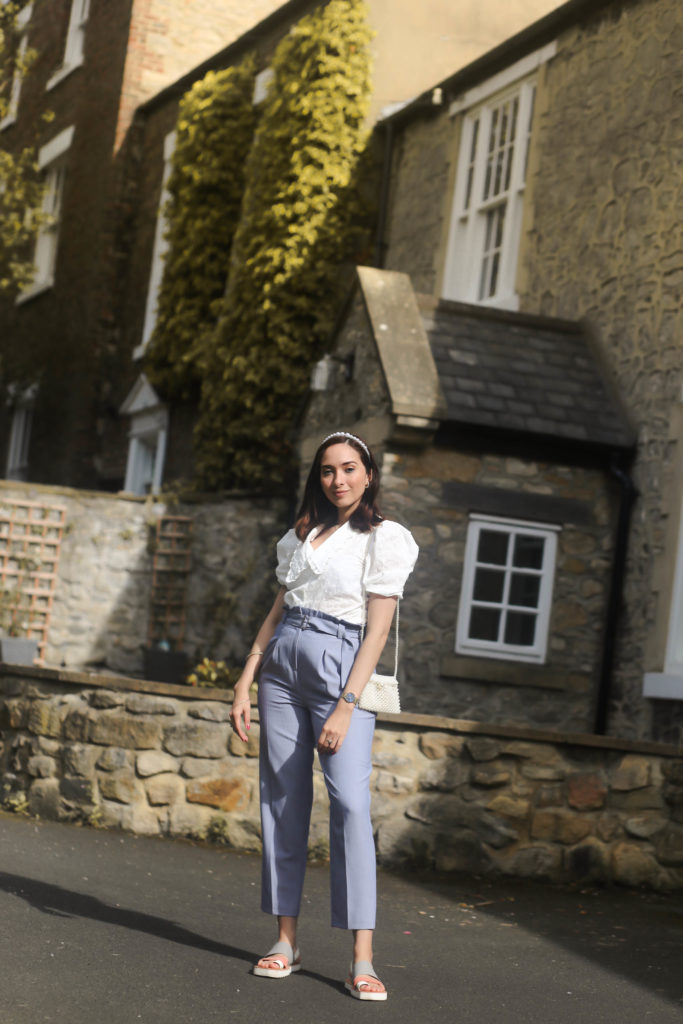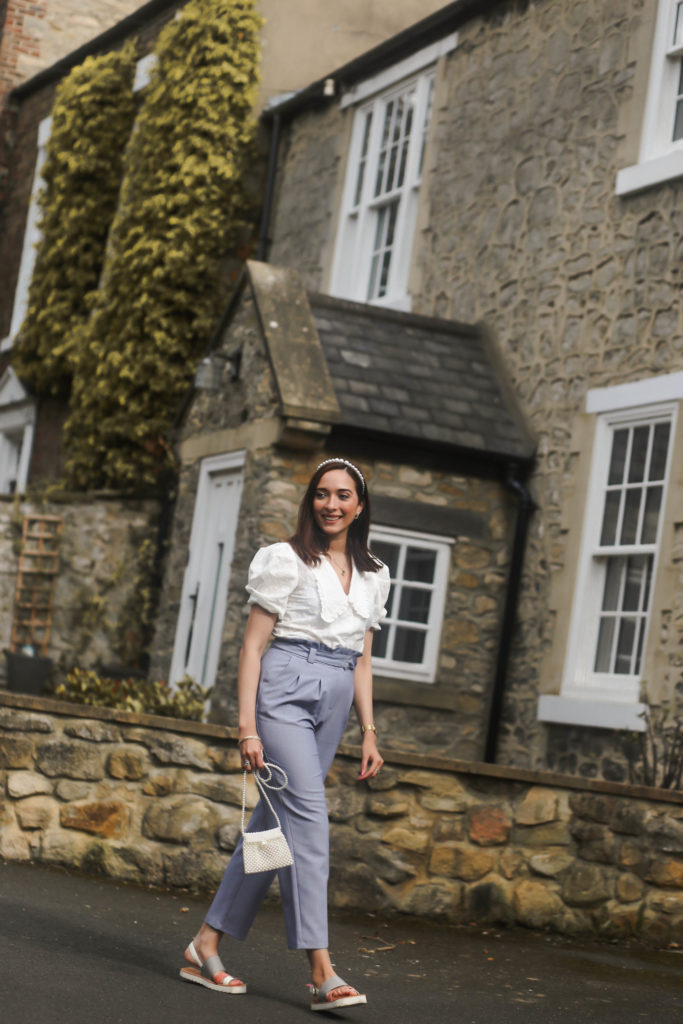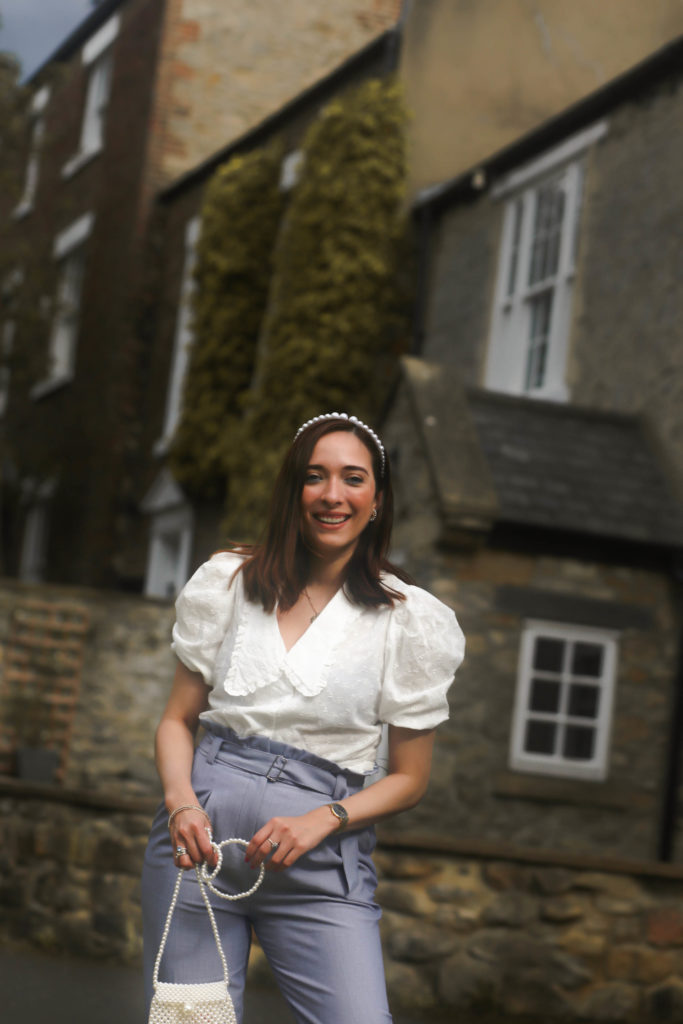 What I Was Wearing:
Pearl headband: Glitterroyal
Peter Pan collar blouse: Shein
Belted trousers: Topshop
Pearl mini bag: Glitterroyal
Sandals: Clave design


Comments