Hi my lovelies,
Have you ever been to a hay roll field? It has always been something on my bucket list. You must find it bizarre haha, and I don't even sound that ambitious but after the pandemic, even the little things in life, put a smile on my face ;D. And well, this year it came true! With the help of a good friend, we were able to go visit a hay field which was already cut as you can see. It was a fun and warm afternoon, as I dreamed it would be!
Not to mention, I was expecting angry farmers to come and chase me, but lucky there was no one around. So I was very lucky to make these shots ;D.
Espadrilles are those kind of shoes, that you never get tired of wearing all Summer long. Handcrafted in Spain with impeccable attention to detail. "Sumatra" is made of 100% recycled velvet and can be dressed up or down, and worn at night for a casual elegant look. The intricate embroidery is inspired by traditional Indonesian batik fabric. The pattern was once reserved for royalty.
Who would have though, that my style. 10 years after I started my blog will be all monochrome black. Hehe for this look I end up borrowing my friends velvet blazer that goes perfect with the velvet espadrilles. Originally I was wearing a brown trench coat, but when I saw the hay rolls, I though! I will actually blend in with my trench coat. And I wasn't wrong.
 I've been hunting and only buying sustainable garments/shoes that I can wear end of the summer and carry on into the fall. I LOVE finding pieces that are actually made of recycle plastic, in a way I feel that we are helping the environment and our planet.
These espadrilles are made of natural plant fibres. For optimal use, it is best to keep them dry. The embroidery has a certified recycled thread the upper has recycled fabric, and a durable outsole made with plastic remove from the ocean.
ABOUT THE DESIGN
They named this design "Sumatra" because it's dark and wild like Sumatra coffee, but the artwork is based on traditional Indonesian batik fabric. The border pattern is called Parang, meaning cliff, ridge, or slope in Javanese. It is one of the oldest batik patterns and considered awisan dalem, a pattern reserved for the royal family and once forbidden outside the royal courts. The waves symbolize the unceasing spirit to strive for excellence, like waves crashing against the cliffs. The amaryllis featured at the center is symbolic of love, beauty, and determination.
When We are SOLANA first arrived to Java, they spent days exploring batik factories and learning about the wax-resistant dyeing technique. In the more time intensive method, the artisan draws a design by hand, then retraces the pattern with wax. When the fabric is dipped in dye the uncovered areas are stained a color, leaving the rest undyed. The finished product is used to make garments, given as gifts, and offered during rituals, such as for tedak siten, a ceremony that celebrates when a child touches the earth for the first time.
Love,
Virgit
In collaboration with Forbloggersonly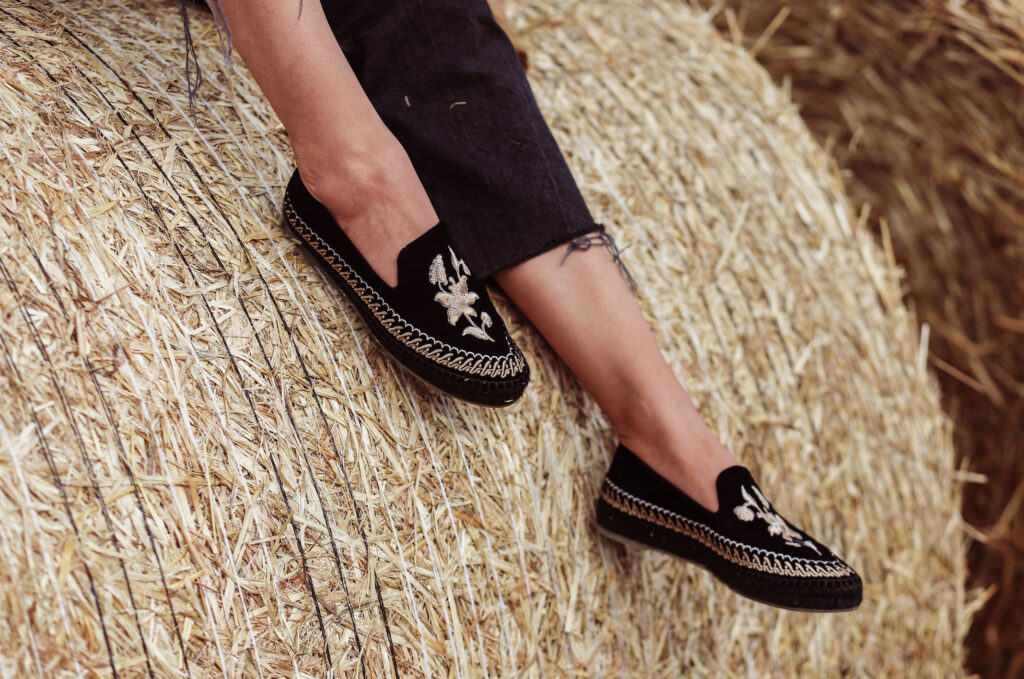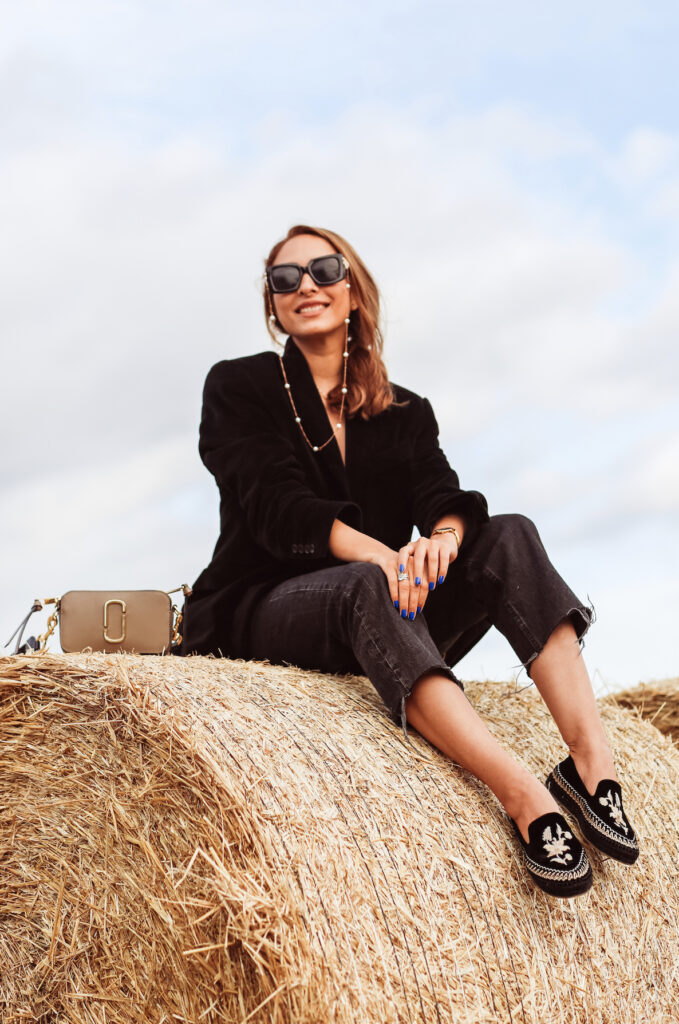 Comments