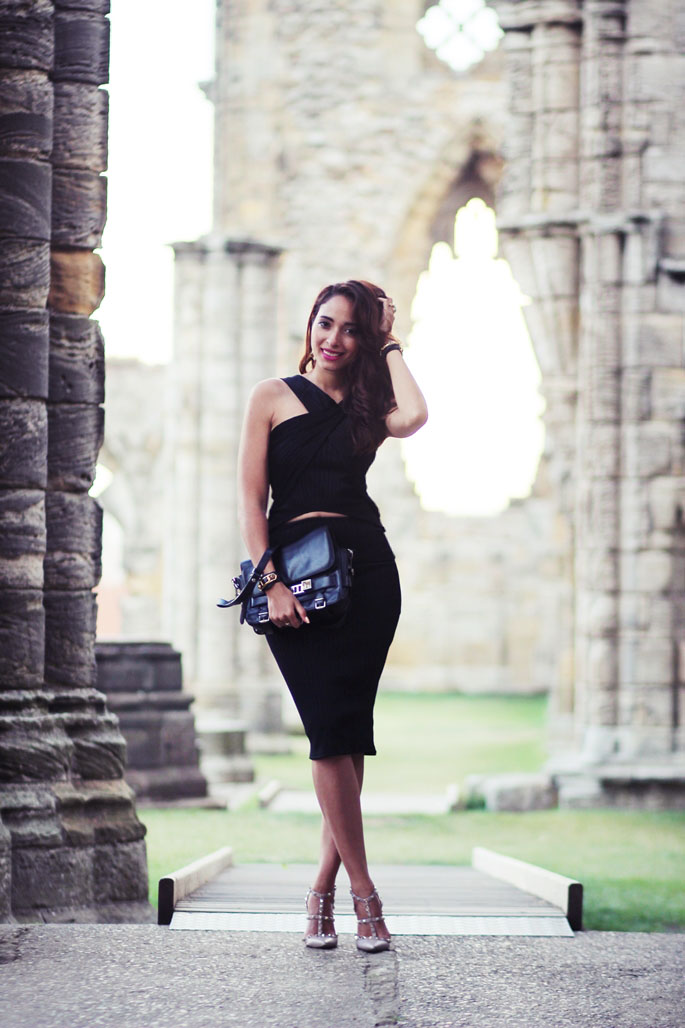 The classic dresses are always the ones to stay in your closet, they can save  you for any occasion I wear most of the times black when I don't know what to wear .
Does it happen to you as well?
Normally I wear black with a red lipstick but this time I decided that I wanted something different and add this pink lipstick to this look ;D.
This shoot was made at the Abbey ruins in Whitby , just right on time for the sunset ;D most of the people though it was a dress but actually it is a crop top and a midi skirt so is always easier to combine them with some other pieces in your wardrobe .
Love,
Virgit
What I was wearing:
Top and Midi Skirt: HONOR GOLD
Rock studs: Valentino
Bracelet: Balenciaga
Watch: Daniel Wellington
Earrings: Miriam Salat

Comments