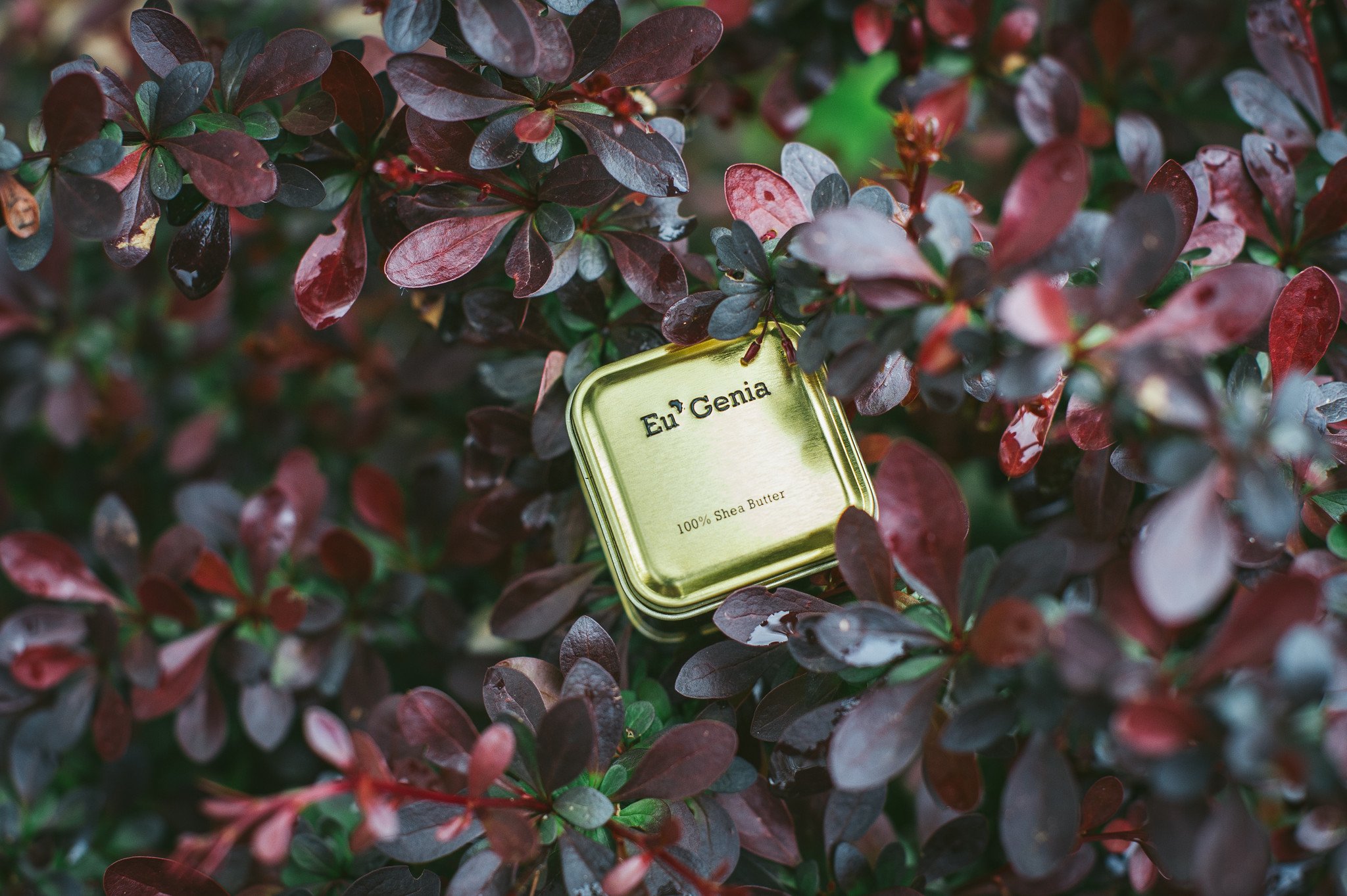 There is a good reason why shea butter is often present in numerous skin care and makeup items. It's an all natural ingredient that offers unbeatable moisture, real anti-aging properties that boost collagen production and inflammatory healing without pore-clogging results. In one word, shea butter is phenomenal. Autumn is certainly a beautiful time of year with cooler, drier air and colorful foliage surrounding us. It's also the right season to begin a smart skin care routine that includes superior shea butter products offering the highest quality in protection and hydration from head to toe. Here are our favorites:
1. Eu'Genia Shea Dermatological Strength for the Face. We love this company that exclaims, "There's no wrong way to shea!" Eu'Genia Shea's Dermatological Strength Shea Butter includes a powerful punch of product, with at least 95% pure shea butter content in the line-up. Other brands generally add at most, 25%. Eu'Genia Shea is ideal for any skin type, and this strength will soften scars, heal faces from recent surgery and tame the symptoms of eczema. It's a luxurious shea butter that keeps break-outs away and wrinkles at bay.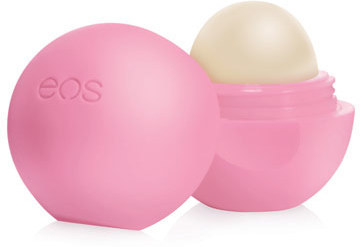 2. EOS Organic Smooth Sphere for the Lips. The company must be doing something right, if major stars like Gwen Stefani, Jennifer Hudson and Anna Kendrick won't leave home without their EOS. These organic and 100% natural lip balms are perfectly designed in their smooth, ball-shape sitting in colorful little pots. Ingredients matter, and EOS has created wonderful, long-lasting formulas packed with soothing shea butter, jojoba oil and vitamin E. EOS lip balms provide very good protection from the damaging UVA/UVB rays and do it in style. Their natural flavors are awesome too, like Coconut Milk, Blueberry Acai and Pomegranate Raspberry.
3. Organix Shea Soft + Smooth for the Hair. This OGX hair conditioner features the ultimate creamy blend with lots of shea butter, agave nectar and coconut oil. Talk about tender loving care; this triple blend will leave hair smooth and frizz-free. The scent is like a warm vanilla cupcake, and the conditioner is rich and designed to de-tangle, add tons of moisture and new volume to thirsty, damaged hair. Shea butter's keen healing properties help to soothe scalp and hair problems, allowing for a healthier, stronger mane. Best of all, your hair follicles will be renewed, promoting new hair growth.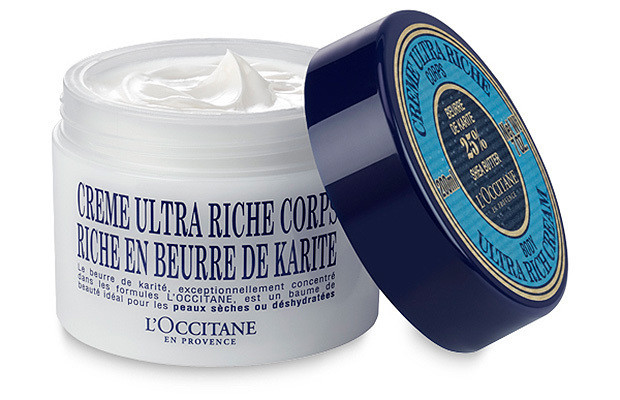 4. L'Occitane Shea Butter Ultra Rich Cream for the Body. Dry skin is crying out for help, and this uber-luxurious shea butter based cream will rescue your entire body. The formula is created in a whipped rich texture that offers true nourishing moisture for up to 72 hours. The gorgeous shea butter blend with linseed, marshmallow, sweet almond, honey, and apricot oil all work harmoniously to absorb quickly into the skin, delivering long-lasting hydration with a soft sheen. It's excellent to use right after the shower or bath and provides 24 hour silky smooth skin.
5. FHF Marshmallow Melt Shea Butter Cream for the Hands. Your hands go through a lot on a daily basis, especially when they're exposed to the cool winter air. Avoid chapped, dry hands and cuticles by applying an effective and soothing hand cream that's full of creamy shea butter. The pleasantly scented formula is 98% natural and creates the softest hands around. FHF's special hand cream is not greasy and adds amazing hydration along with jojoba and soybean oils. It's also paraben and sulfate-free and works on even the most sensitive hands. It comes in an aluminum tube and ideal for traveling.
Comments