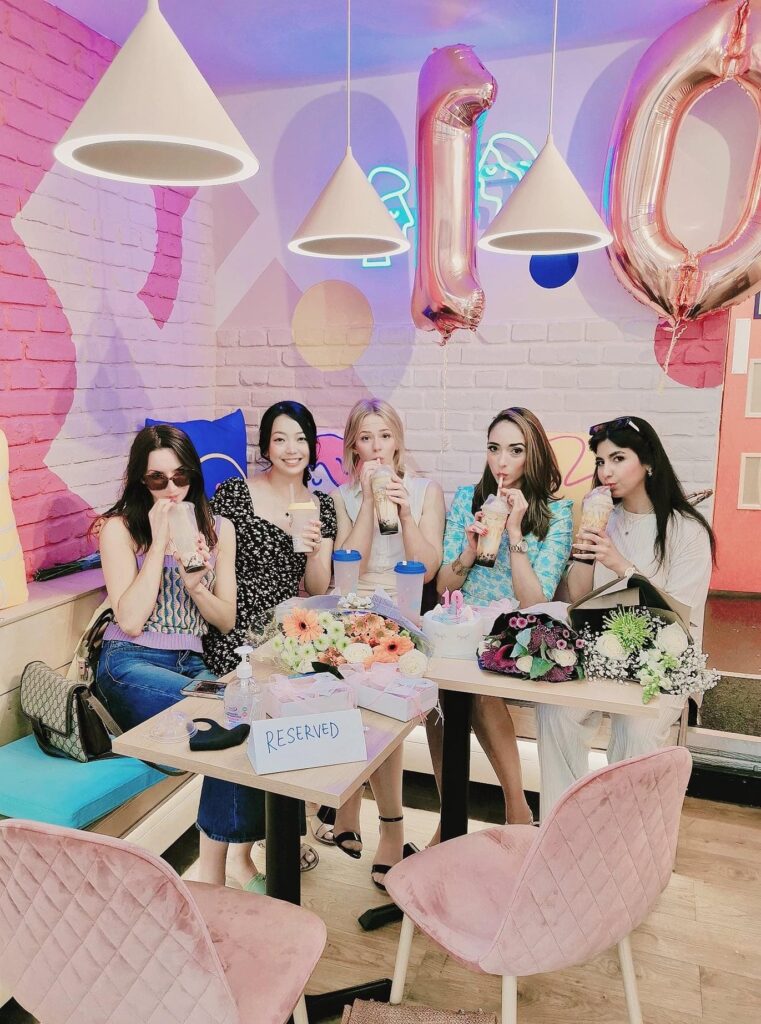 1 decade … Honestly, it's impossible for me not to have watery eyes as I write this.
I spent the whole week thinking that it has been 10 years since I started I was filled with emotions and memories that I would go through while browsing through 10 years of archives … I still remember the day I started Preppy Fashionist, from my mom's house in Amsterdam 10 years ago.
This year I wanted to celebrate with my closest acquaintances and fashion. dolls, as every year I get a mini cake for myself. But now that it has been a decade since I wrote my first blog post, and now that we are allowed to see friends in the Uk it was a great excuse for a meet up ;D.
I decided to organised at the most fun place in Newcastle upon Tyne BUBBLE T BREAK were they have quality drinks , affordable prices, nice vibes and the most amazing staff I could dream of. I reserved a table for 5 and when I arrived there the owner decorated the place with balloons and bunch of flowers. I couldn't be more grateful he is so kind and I totally felt so special that day <3. Thank you so much.
As I normally never share private moments of friends and family on my blog, I decided to show it for this special occasion, in this amazing 10th years anniversary with the blog.
I also decided to order some personalised treat boxes for the girls from CANDENCE CAKES and got a girly unicorn cake too, lol. So much sweets for one day and not to forget that we were having the most amazing BUBBLE TEA in town. I guess next time I will get something savoury hehe.
Back in the days people didn't understand why I had started a blog . With the help of my best friend, who took my first photos around his house with some horses that I still remember as if it were yesterday.
Preppy Fashionist was the place where I went to daydream and pretend that I was having my dream job and there is no better feeling than being your own boss and doing things the way you like, as a fashion editor, sharing my point of view on trends and later just talking about random stuff , sharing my own opinion on trends, and how to wear sustainable clothing and that not everything must be branded to look luxurious but know how to wear vintage clothing too.
Preppy Fashionist was my everything, it was my own little project, and never in a million years could I have predicted what would come next.
I remember the days when there was a certain "stigma" for being a Blogger. The industry wasn't ready and they didn't see us coming, even fashion editors used to feel threaten by us but from one year to the next you had a group of "Girls Next Door" who had a voice in an industry that seemed pretty impossible to break. I see in the industry now and how far it has come. I remember working day and night on my blog posts, either on ideas and concepts, or just spending HOURS editing photos to make my posts "perfect." Even shoot over the weekend 5 outfits a day so that I had enough content for the whole week. I still don't know how I managed when I had a 8 to 6 job. At night after work it was the editing part and the admin area of it I used to go to bed at 00:00 even sometimes 01:00am in the morning. Not to mention it was exhausting but I did it because I liked it and because it filled my heart in a way that no other hobby has filled me with.
Then came Instagram, simplifying everything, so that blogs were no longer the center of attention.
It's really hard to understand this industry and there are still a lot of misconceptions, but I'm INCREDIBLY proud to call myself an Original Generation Blogger. It was very difficult to gain respect and recognition for what we were doing, not many people understood it, but we fought a lot for our little space on the web and we succeeded.
A decade later, I feel so overwhelmed and so grateful, that despite the fast pace of this industry, I can still be here, sharing my style and my life with you.
PREPPY FASHIONIST is the most special project I have ever worked on, you changed my life.
I wanted to thank you all for being part of my journey for so many years, and I know most of you come via LOOKBOOK.NU I couldn't be more grateful for you all.
Love,
Virgit xXx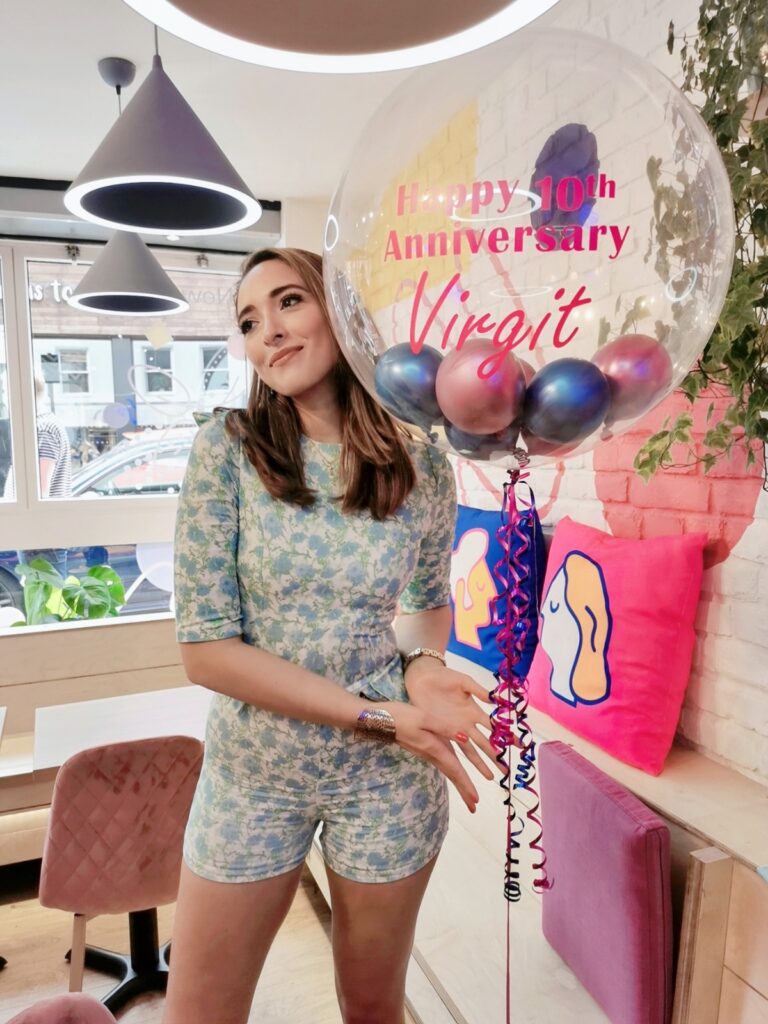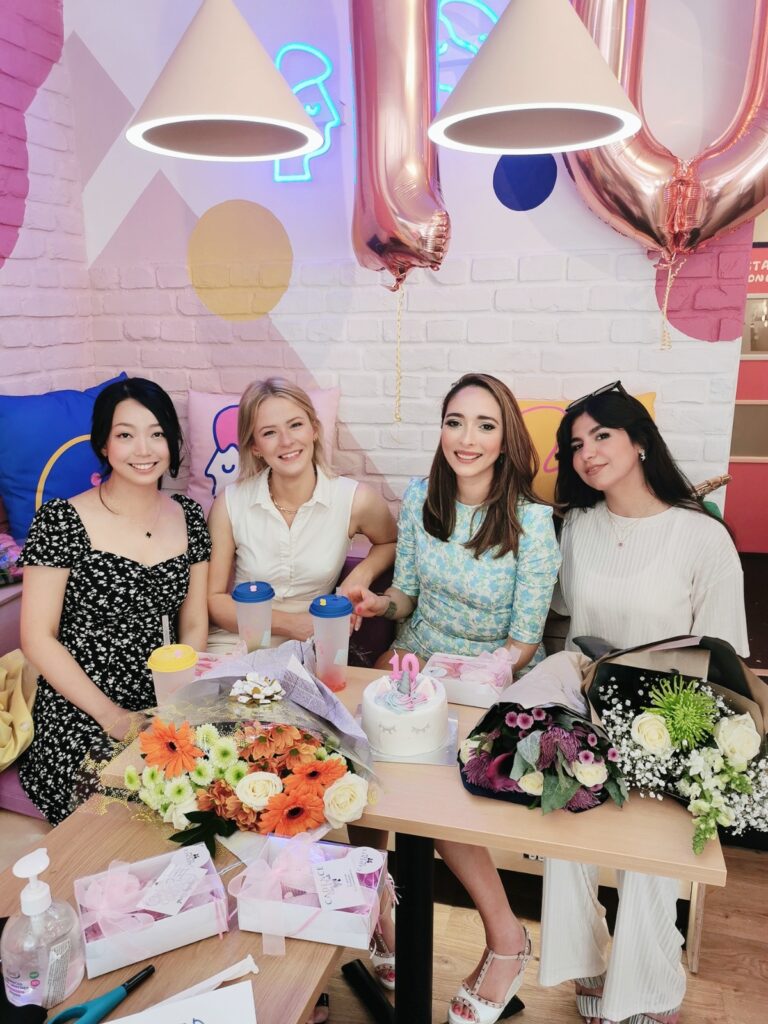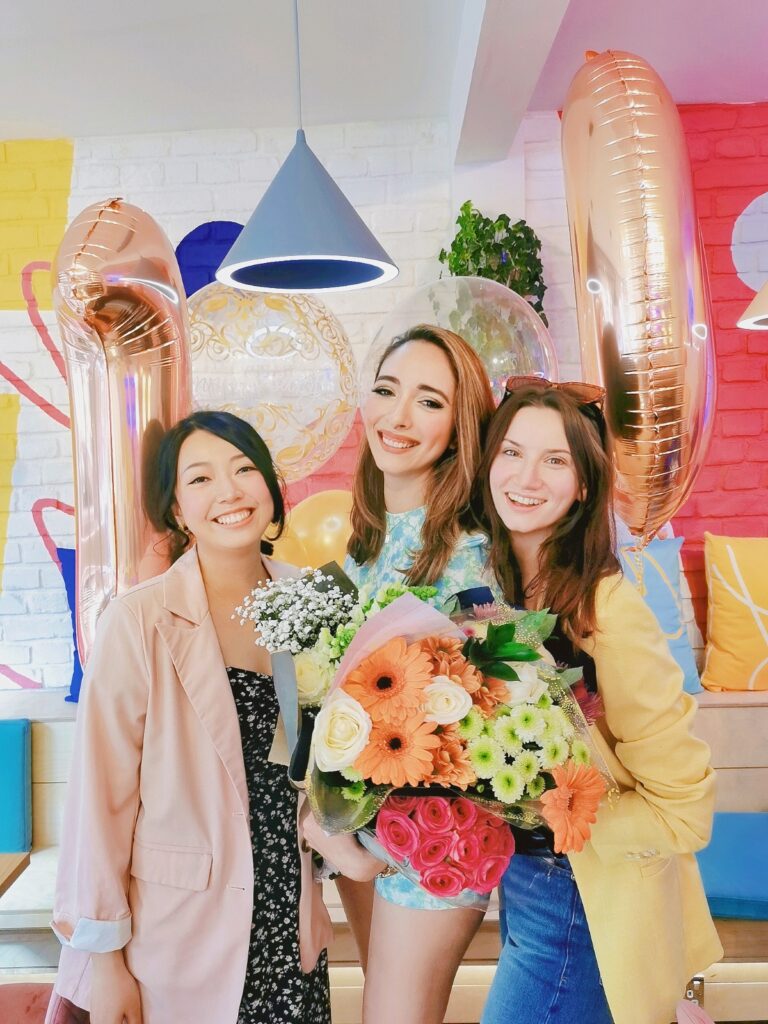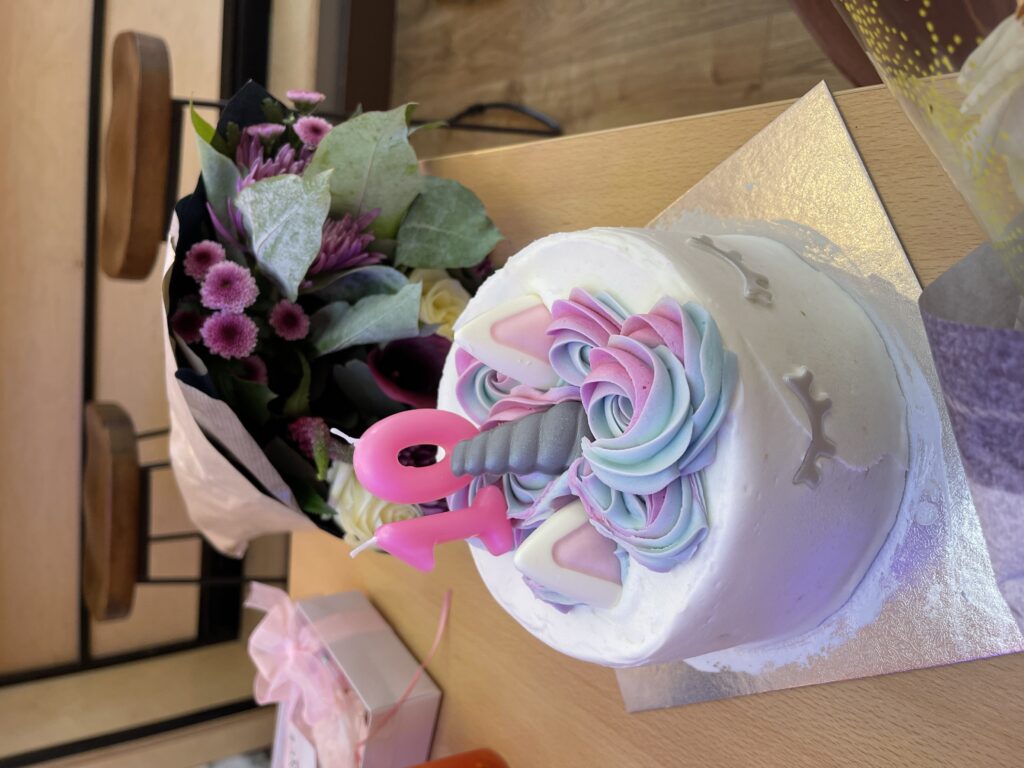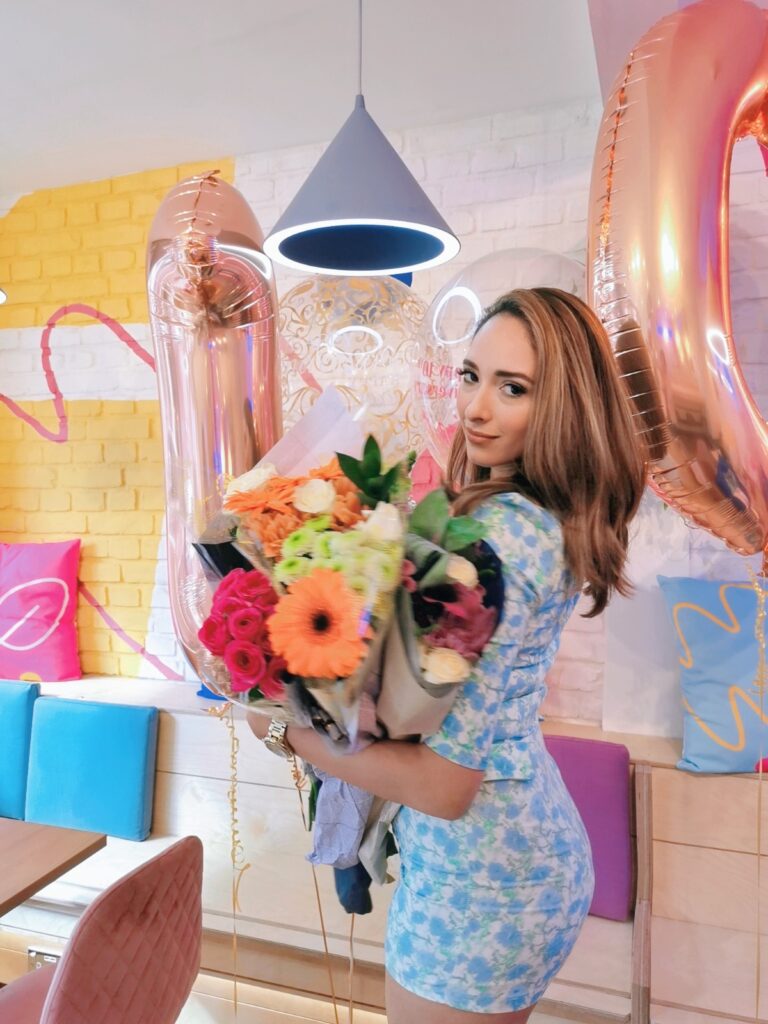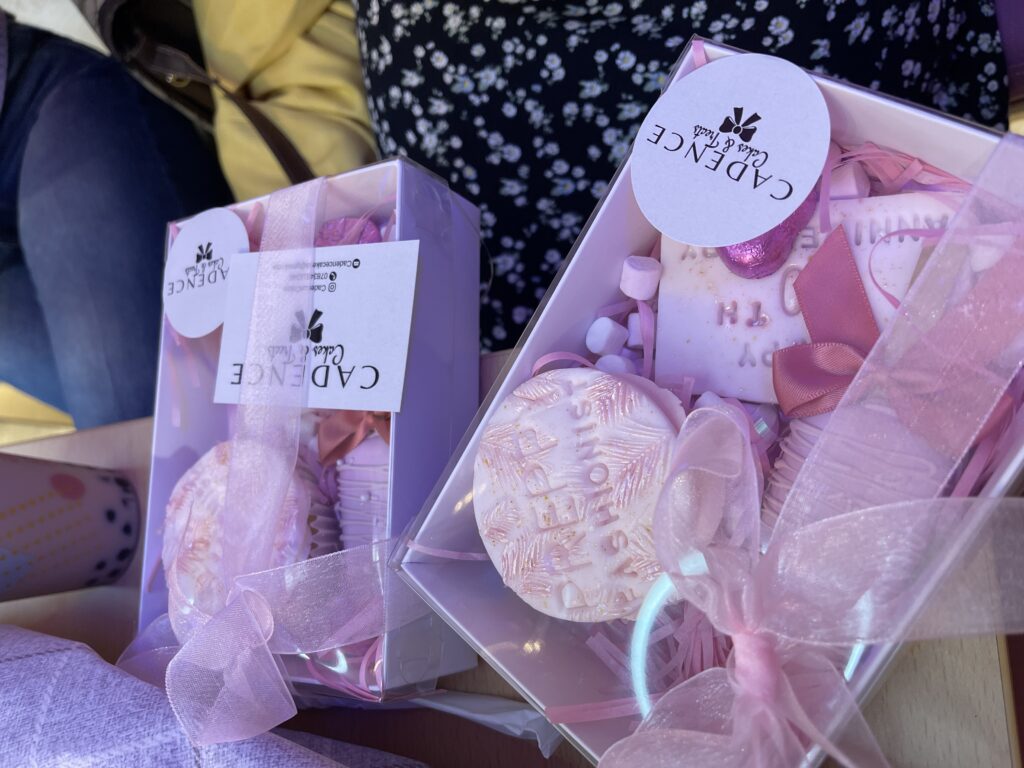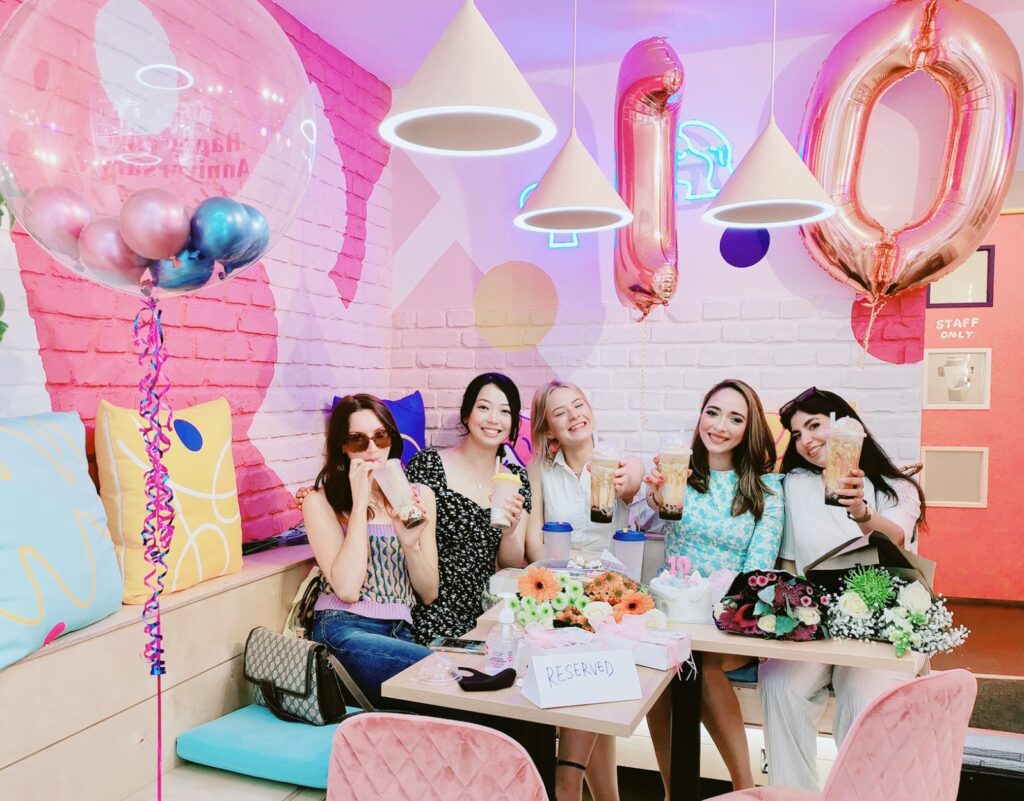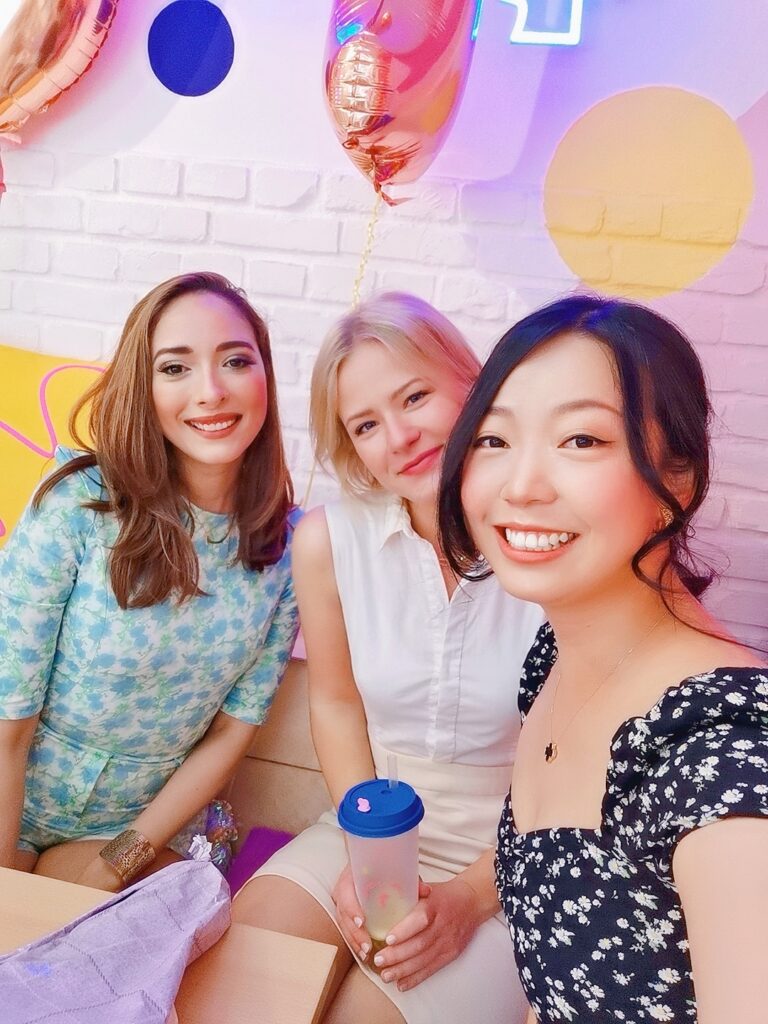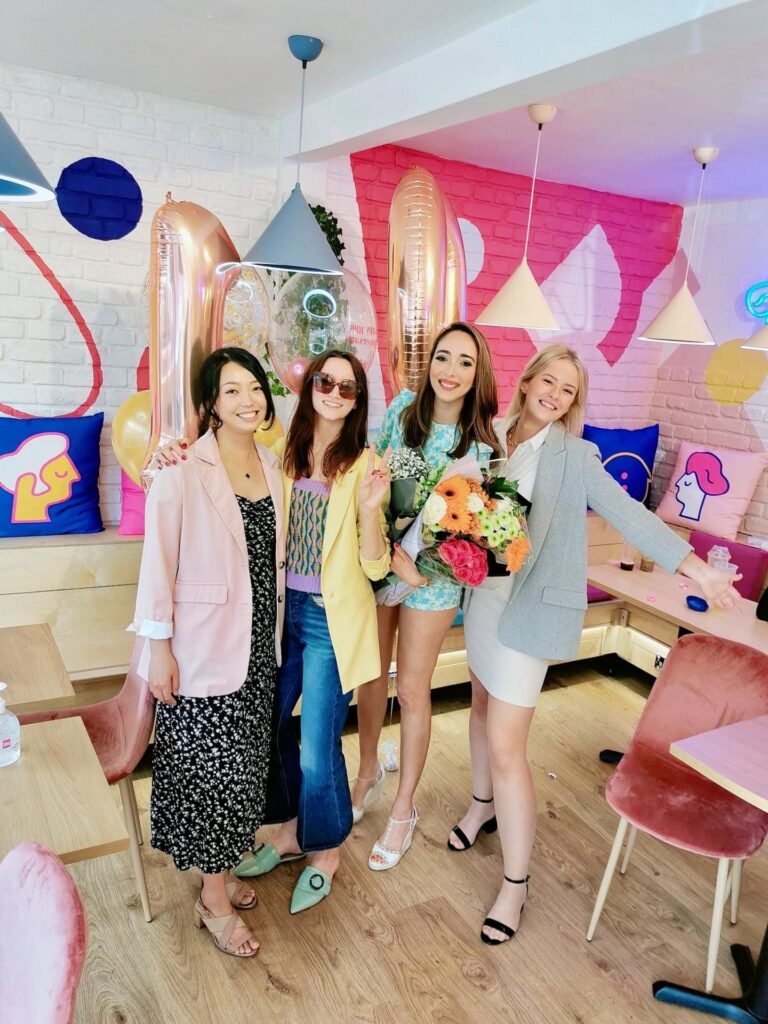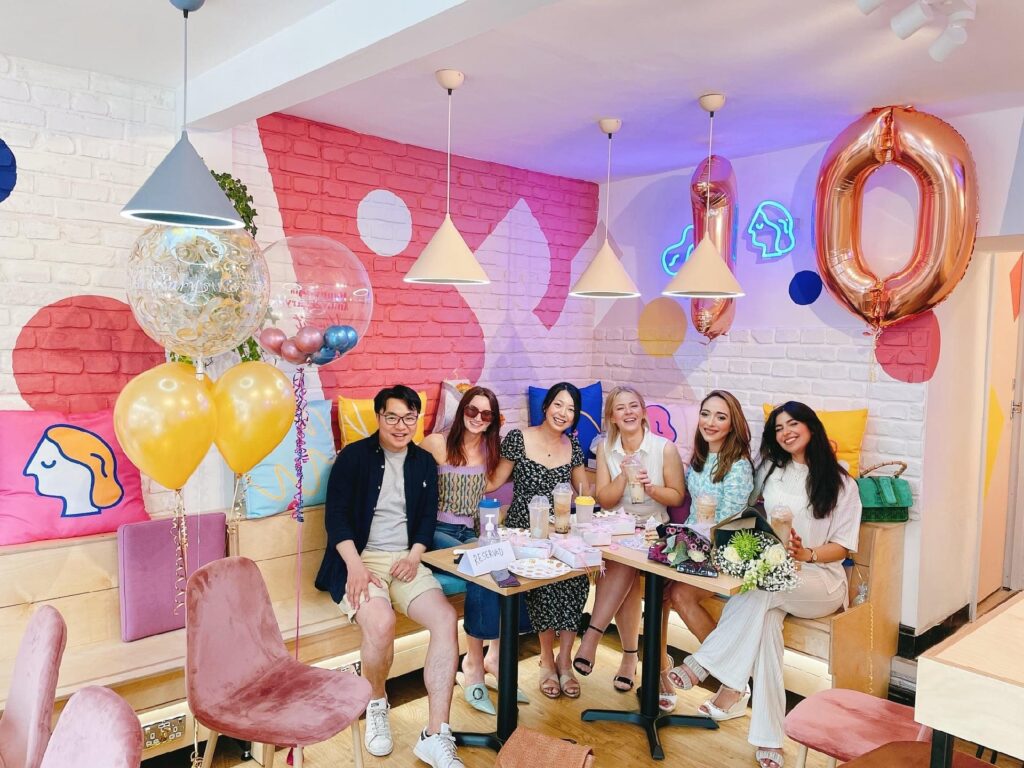 Comments