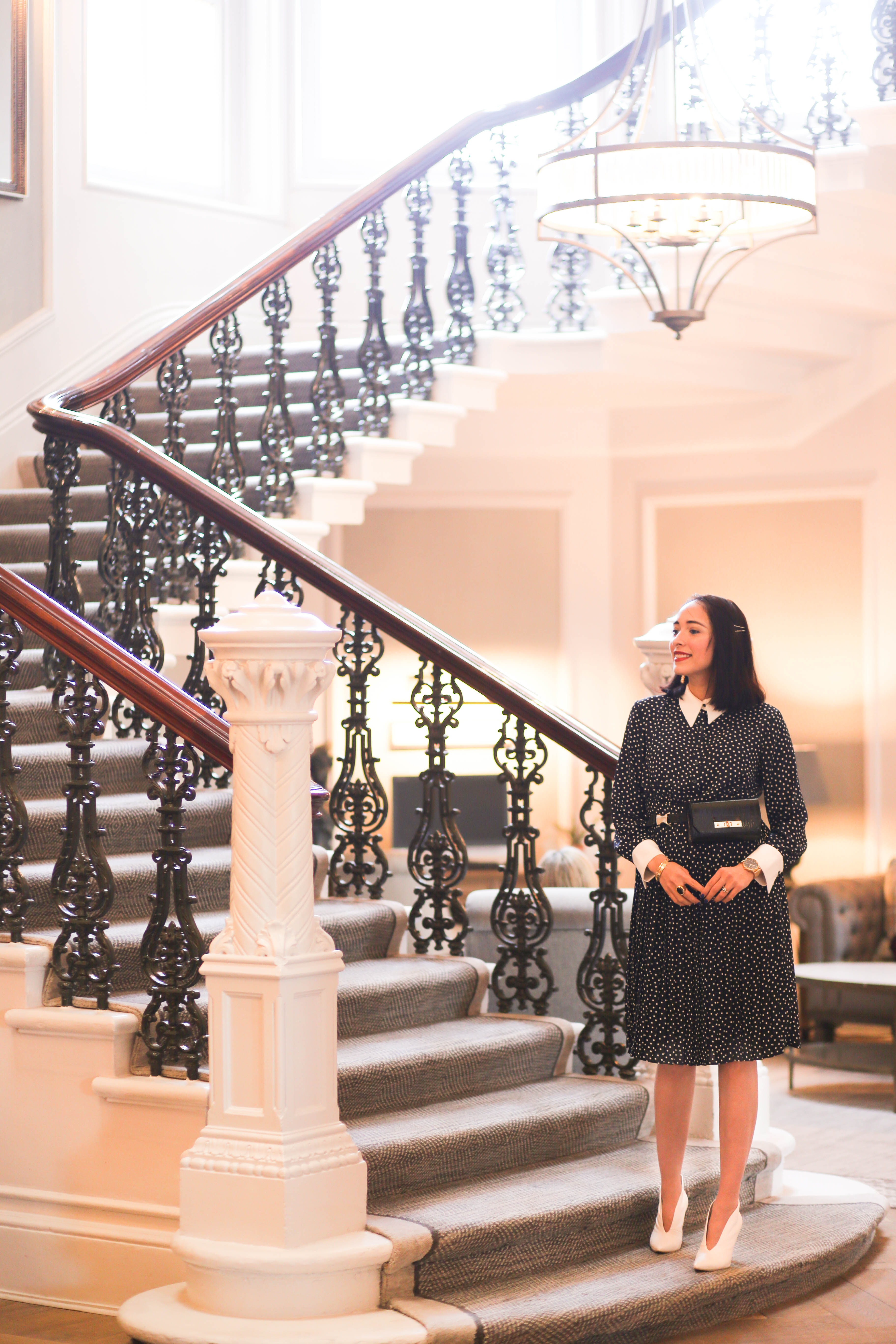 I'd been planning the boy's birthday for a long time, and didn't know where to go then I heard he would have love to go to York, then was when I decided to look for one of the best hotels in York, The principal of York that  has been renovated a few years ago, the boy told me it used to be another hotel there but The Principal York took over and the renovated to the hotel that it is now. So we decided to go  for a weekend away for his birthday. After obsessing over the room, we dumped our stuff and headed out into the city. We wandered along the cobbled streets, and had a walk around the famous wall, stopping in shops to have a quick browse. And Dave got some leather gloves at M&S  as it was freezing that day. Careering past York Minster, we then headed back to the hotel to make the most of the facilities. Once we'd finished our dinner at the Refectory Kitchen and Terrace we went back to the room to relax. Sometimes you just need to switch off from the everyday life and be totally taken care of.
Dave told me that the hotel was close to  the  railway station, but I couldn't believe it at all when I actually arrived there that it was literally   just next to the station, so we hardly walked it's just amazing to have it so close and close to the city centre too I would say around 8 minutes walk, it's ideal for everyone arriving by train to York like us. The good thing is that the Principal Of York offers free parking  available for guests, so next time we might take the car.
Images do not do this place justice, for me, it really was a place you had to experience. From the smooth woodwork that wound around the central stairway. The architecture from the hotel is one to admire.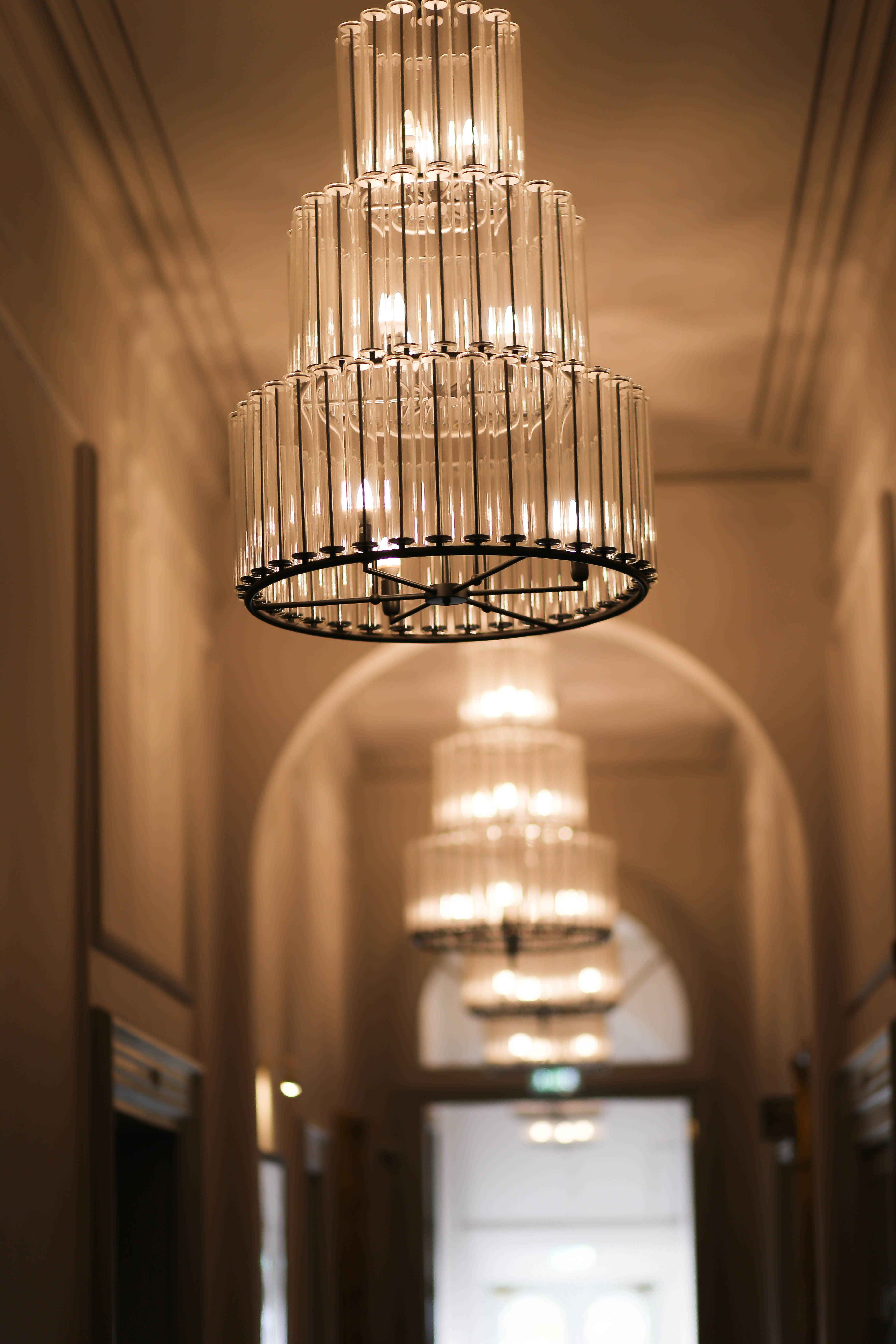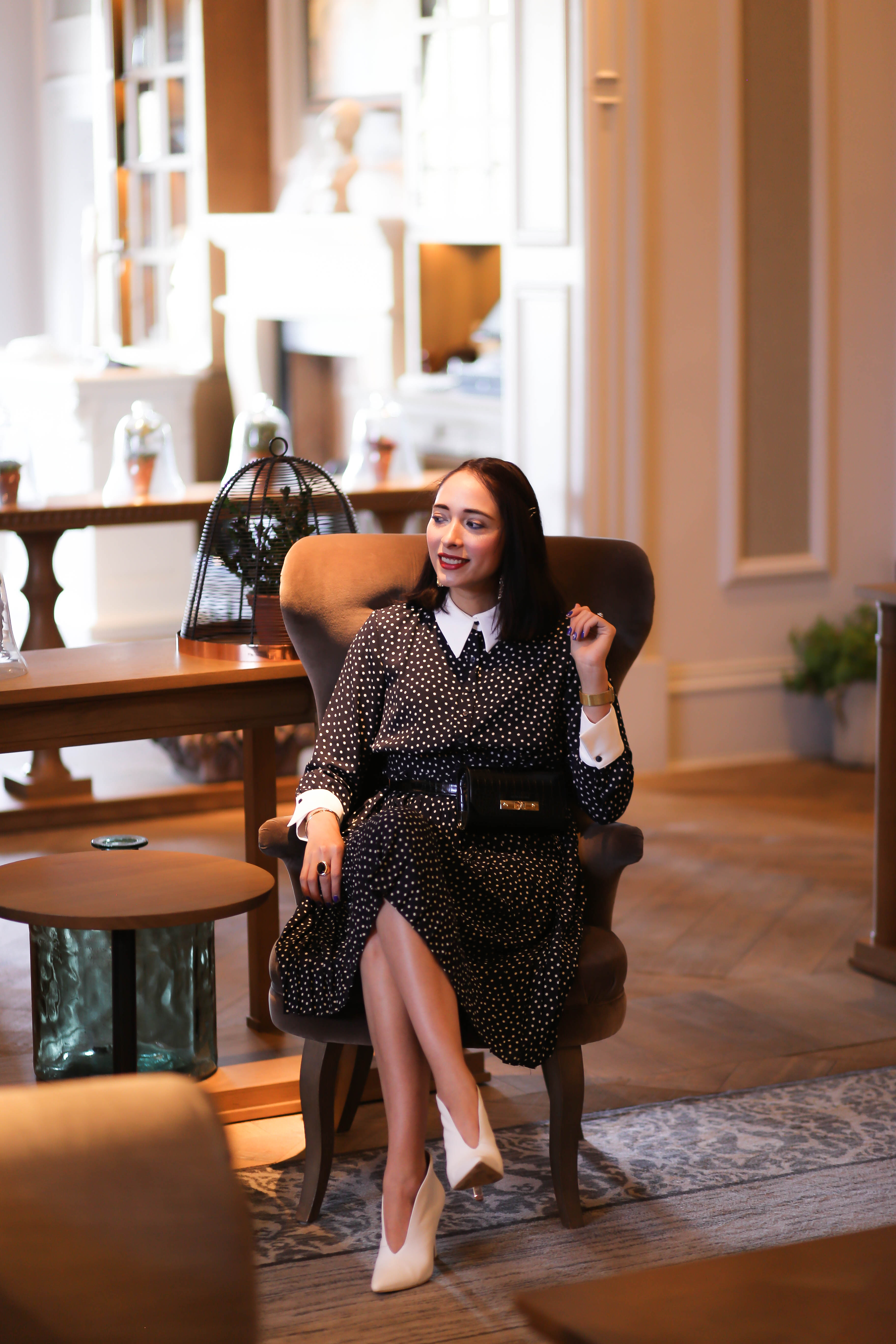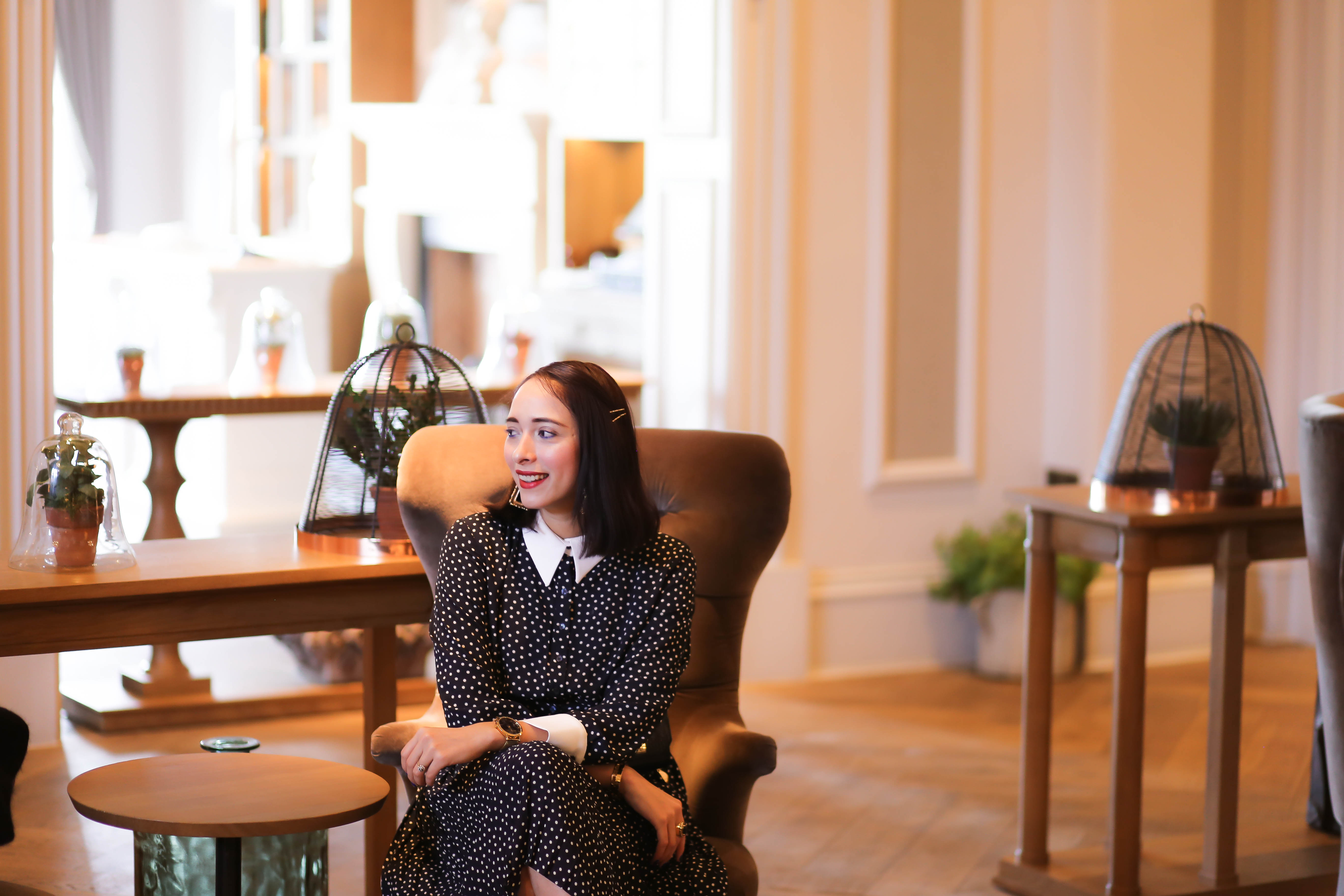 The hotel was renovated tree years ago,the owners have retained all of the building's original architecture and charm while modernising the rooms.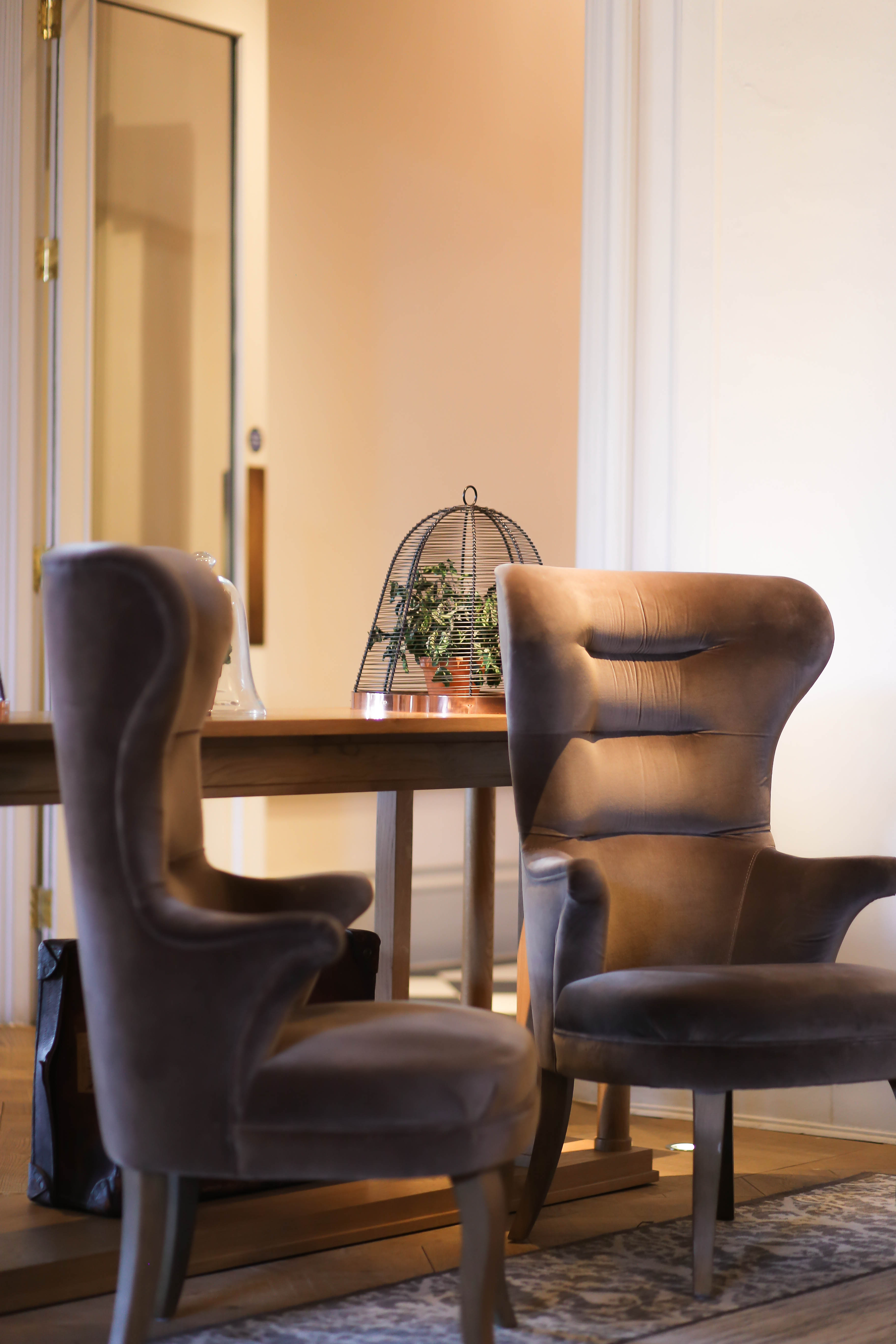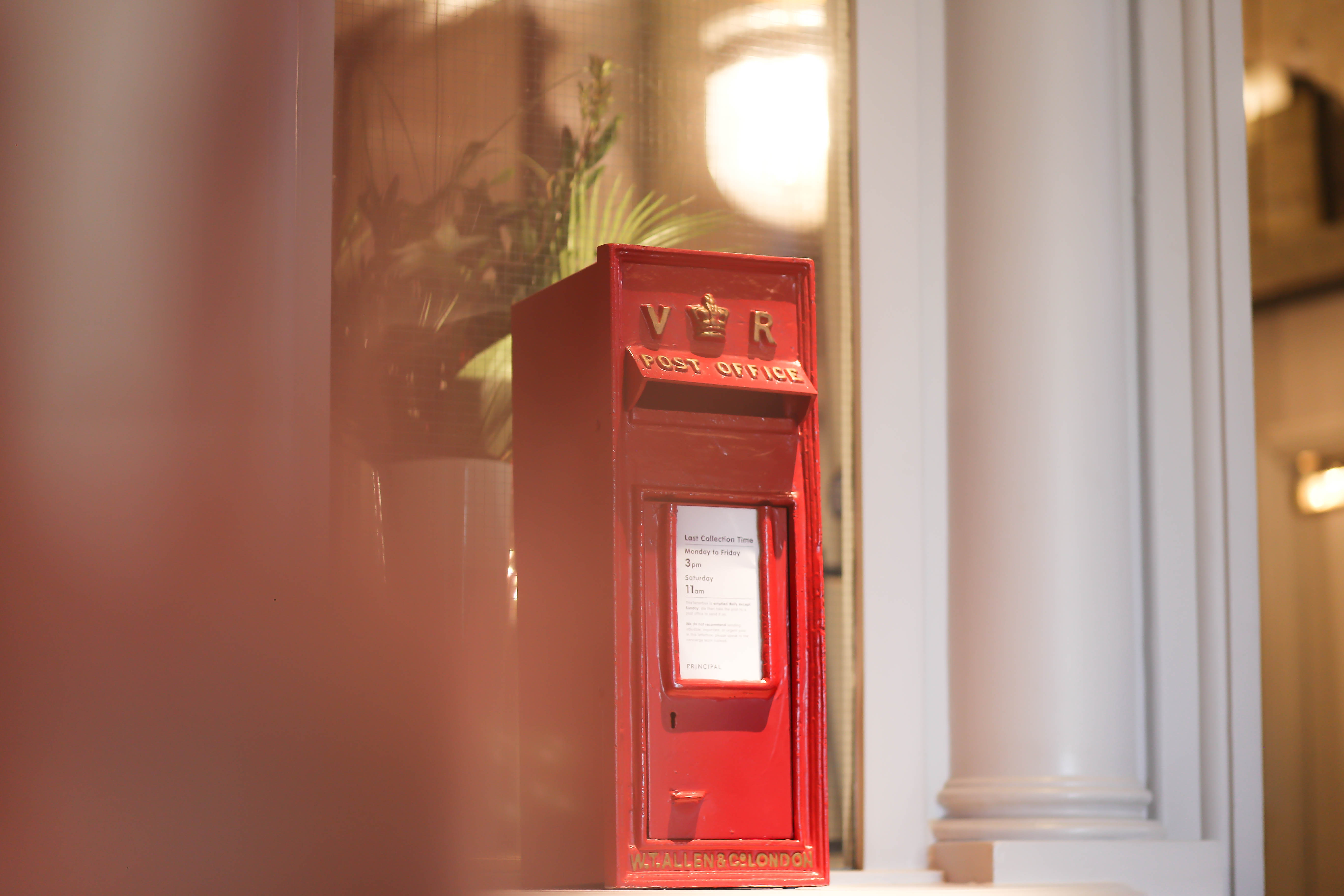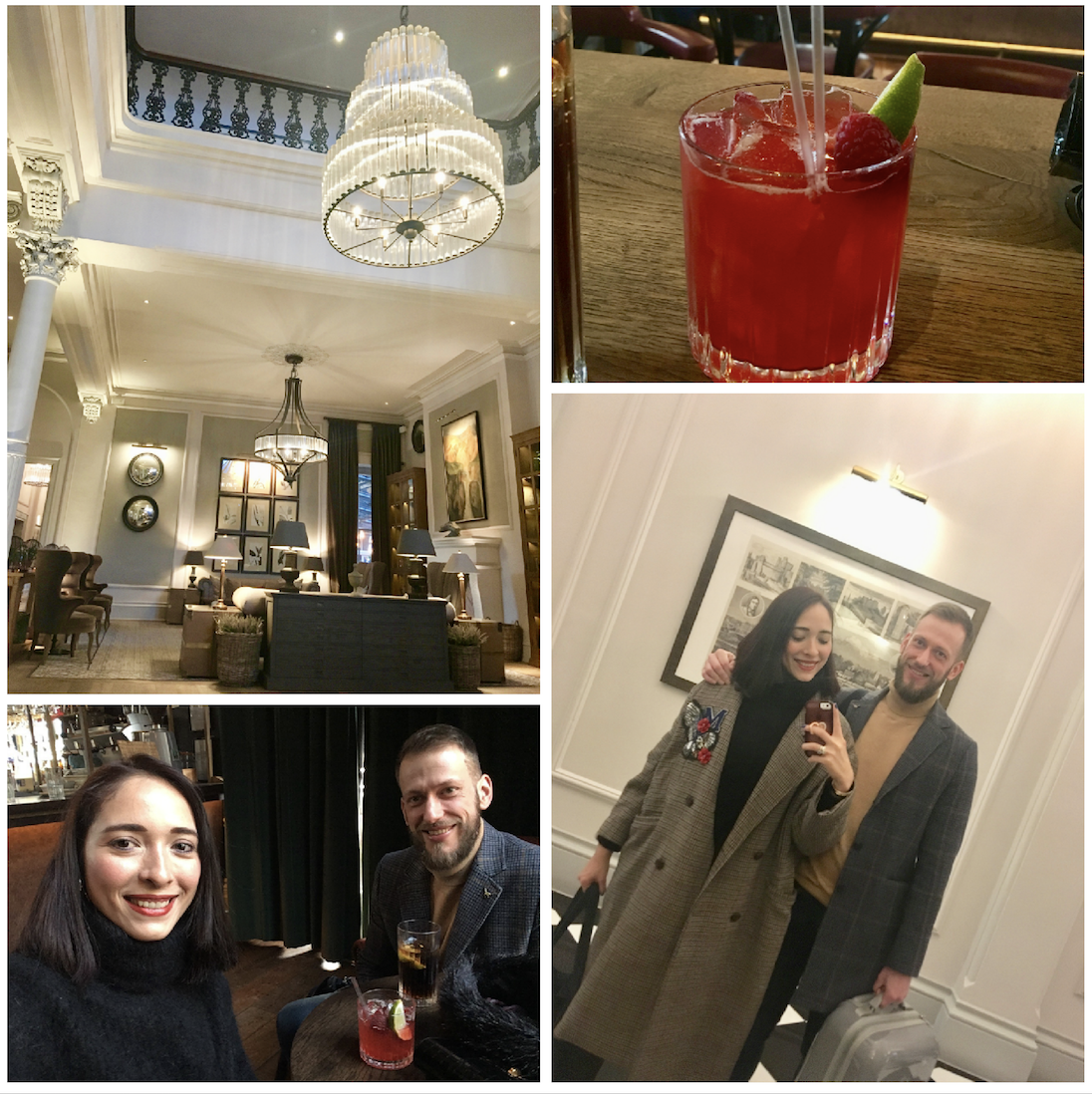 We arrived one hour early so waited at the Chapter house bar for a few drinks, before we could check in at our room.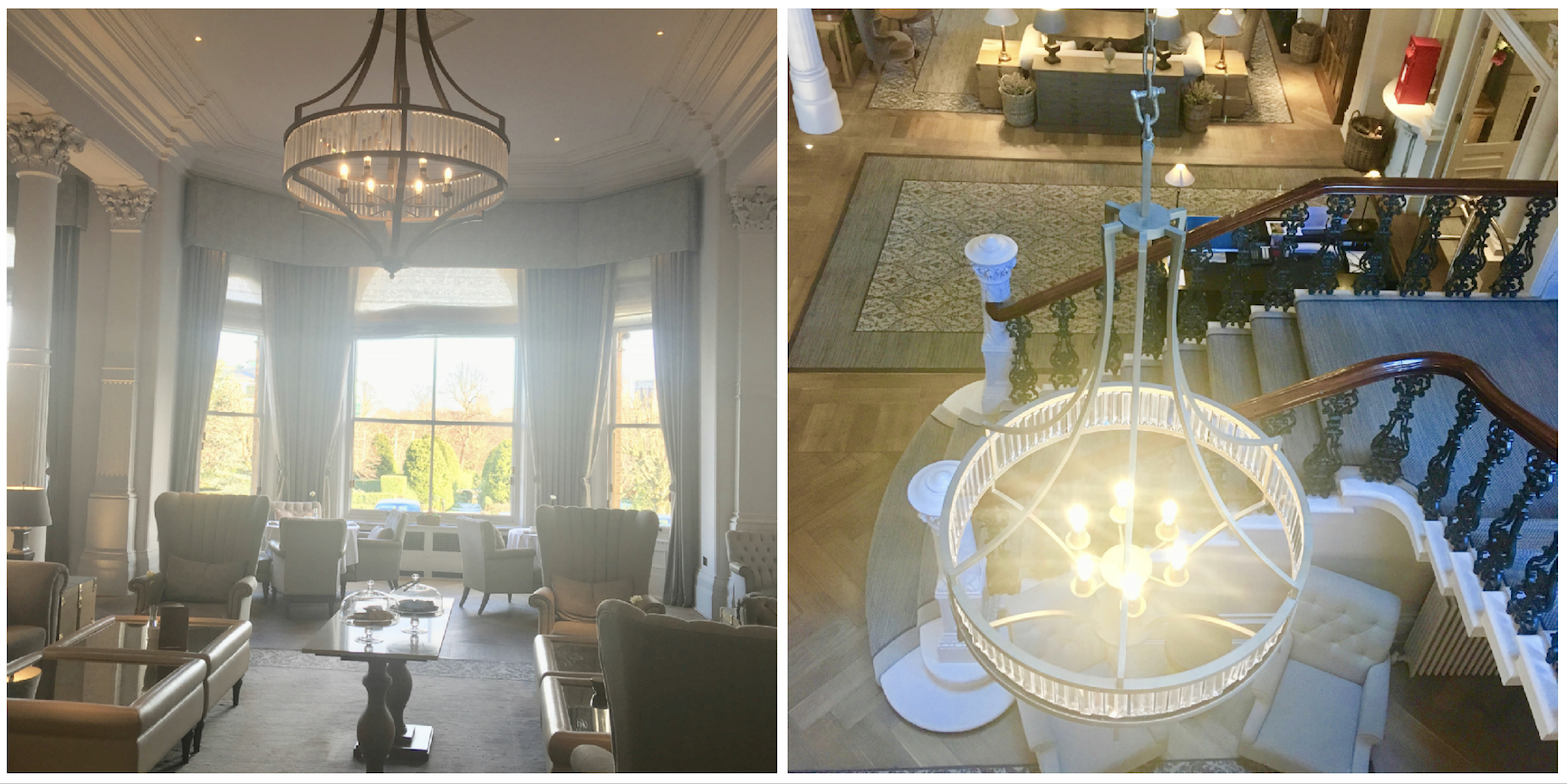 The atmosphere: The hotel has a lovely laid back feel which you sometimes don't get with luxury venues. The hotel has a lovely garden room and lobby area with cosy sofas that encourage you to sit back and relax.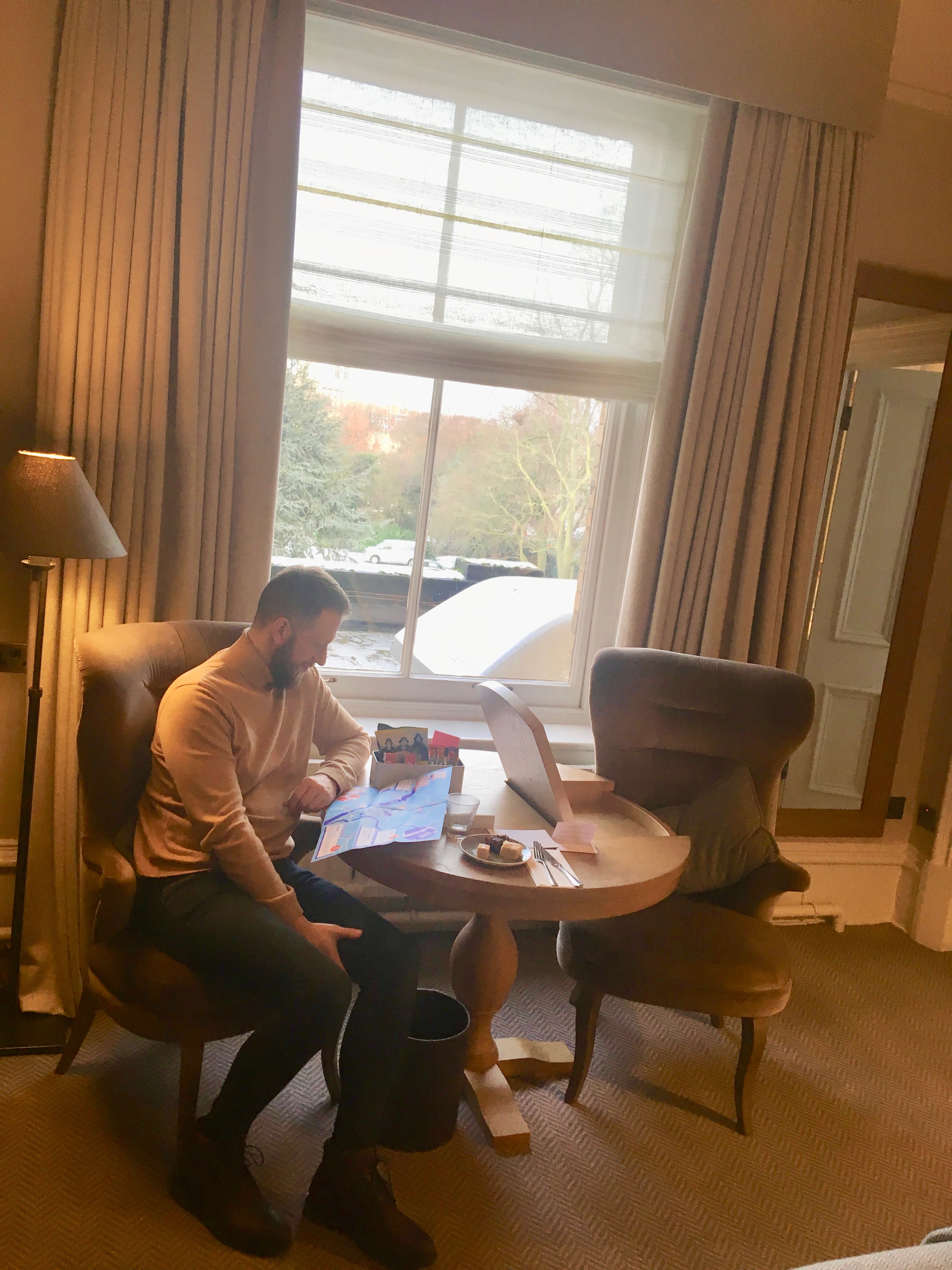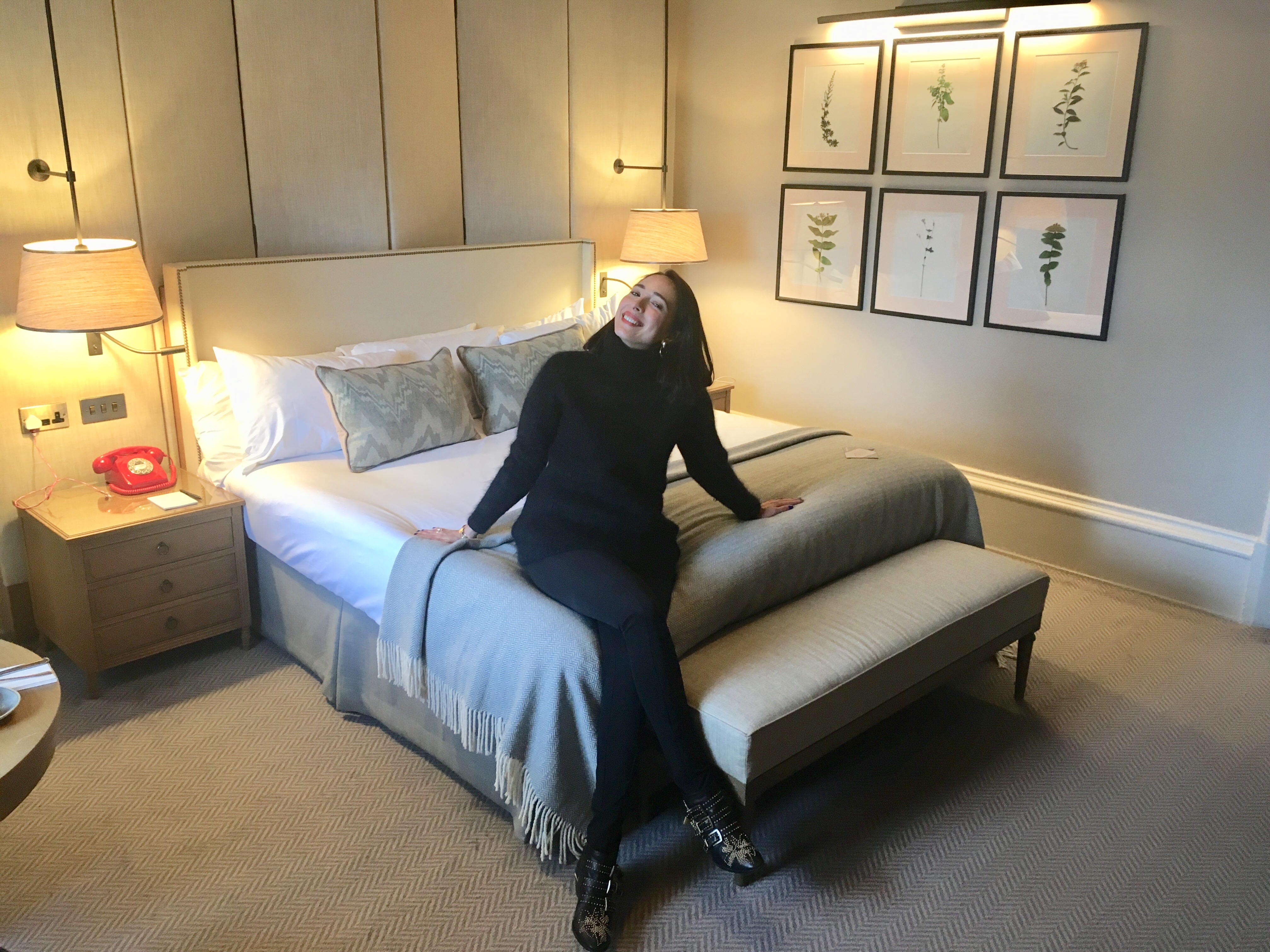 We stayed in a king deluxe room on the first floor not to mention that their staircase to the first floor are mind blowing, it felt like I was in a mansion. The rooms at The Principal are sumptuously furnished to the highest standard. The bed was an enormous king-size, made all the more comfy with the generous pile of pillows, cushions and delicately soft sheets.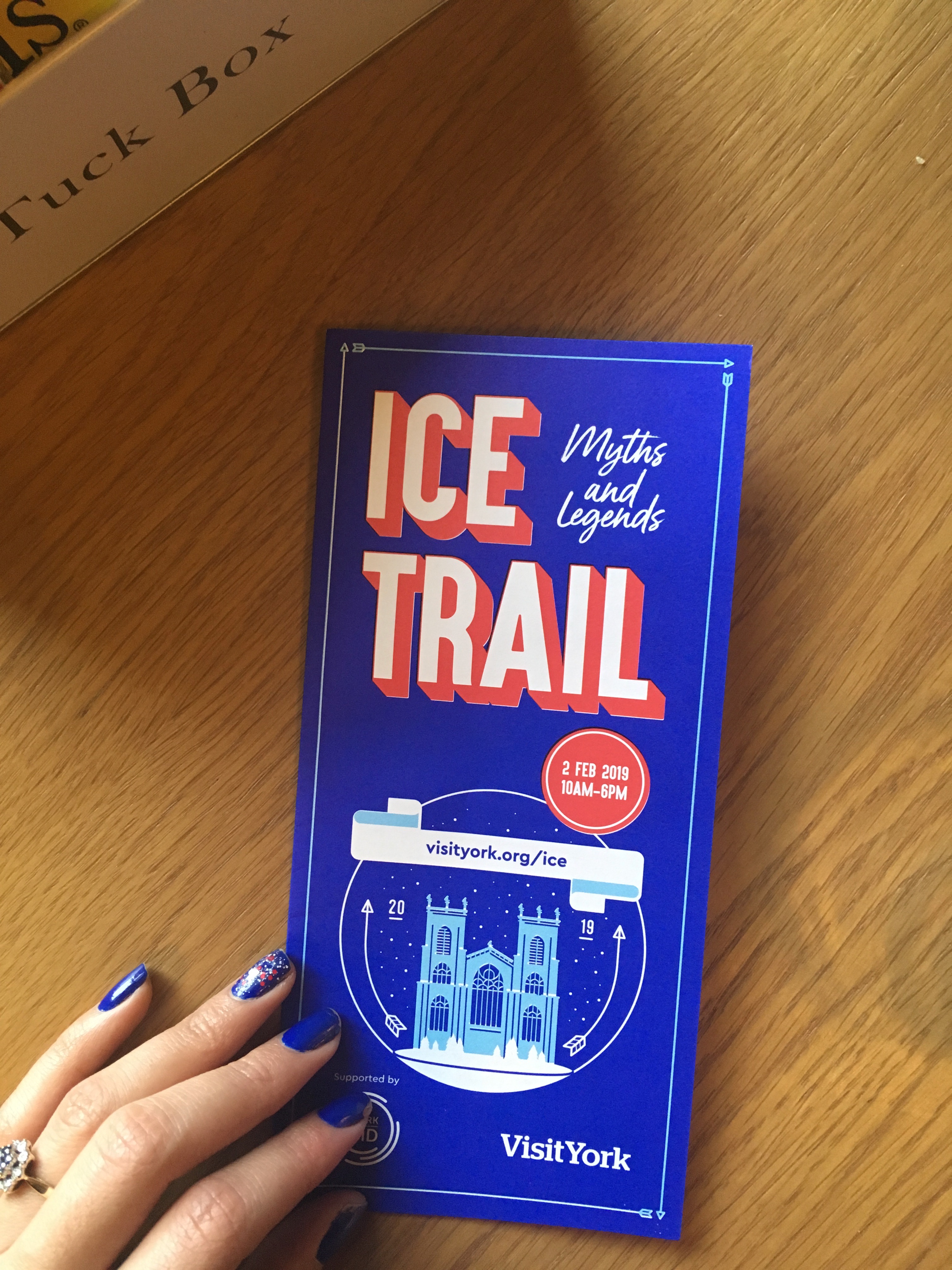 Because we went  on the 1st of February they had the ice trail festival going on in York.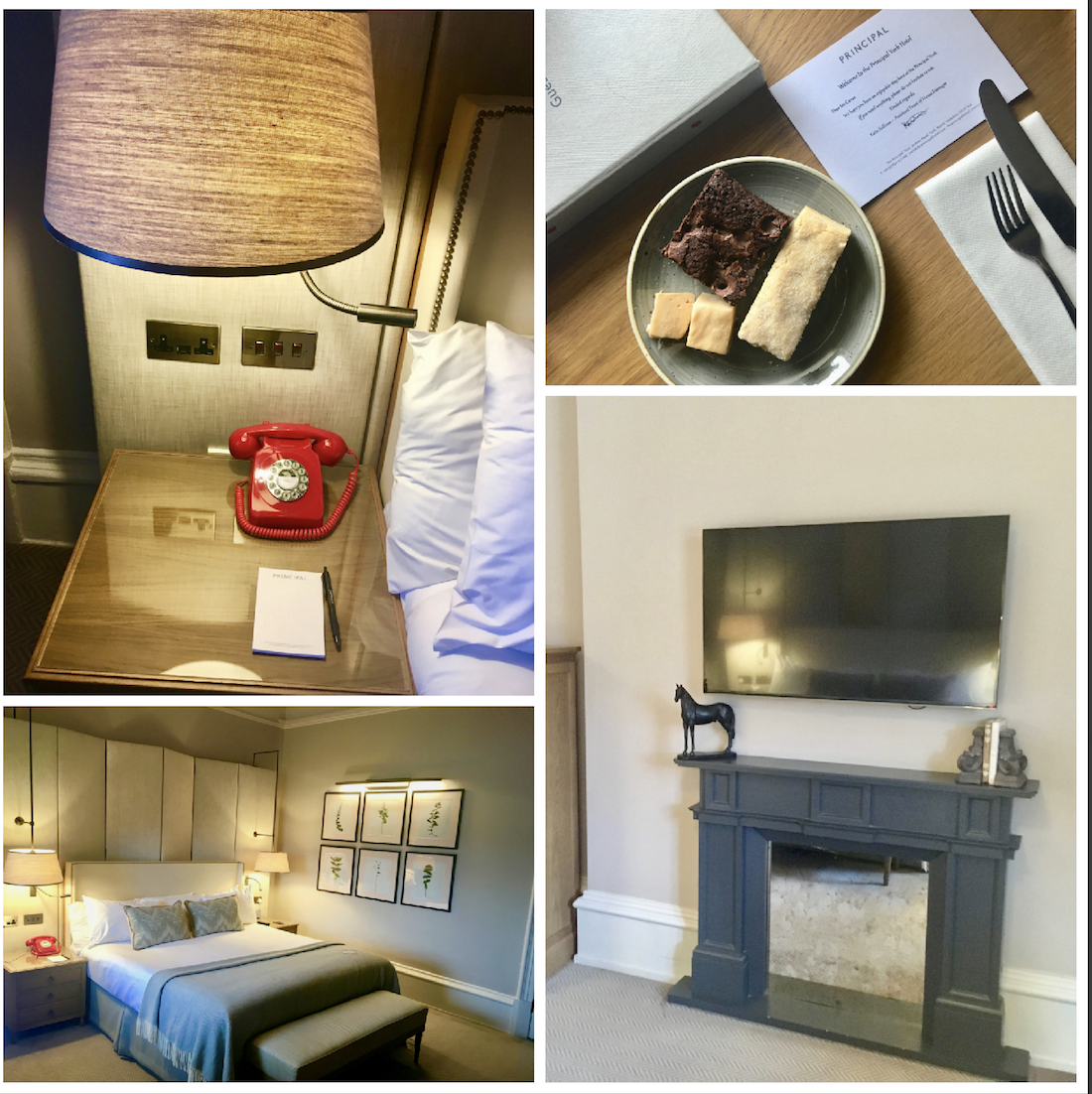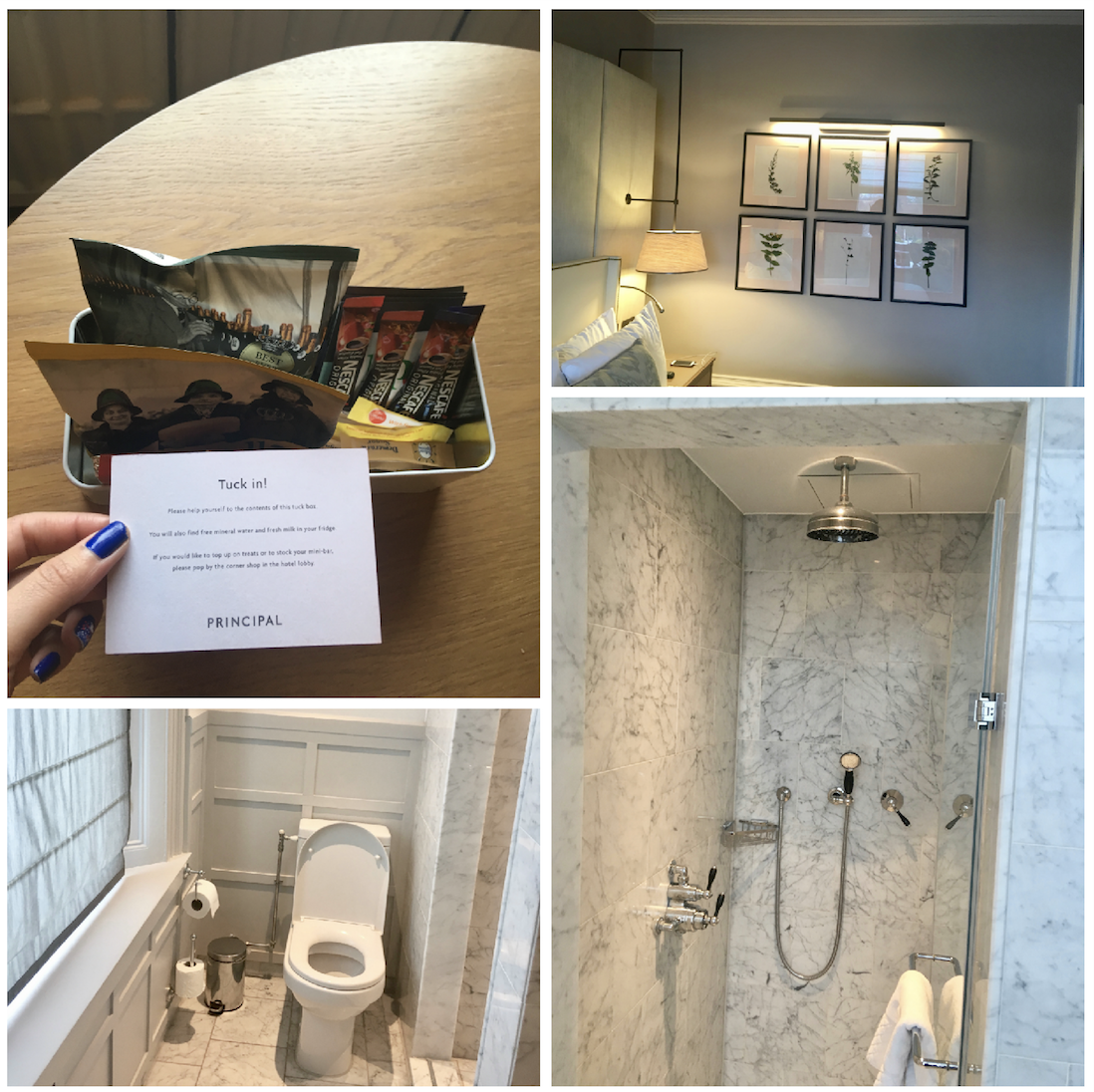 *Marble shower * There are cute little touches dotted around every room from the Elemis toiletries to the tuck box packed with complimentary snacks, and even got refilled the day after on our second day, to the bottles of water we were given upon check out for our journey home, you definitely feel as though you get your moneys worth here.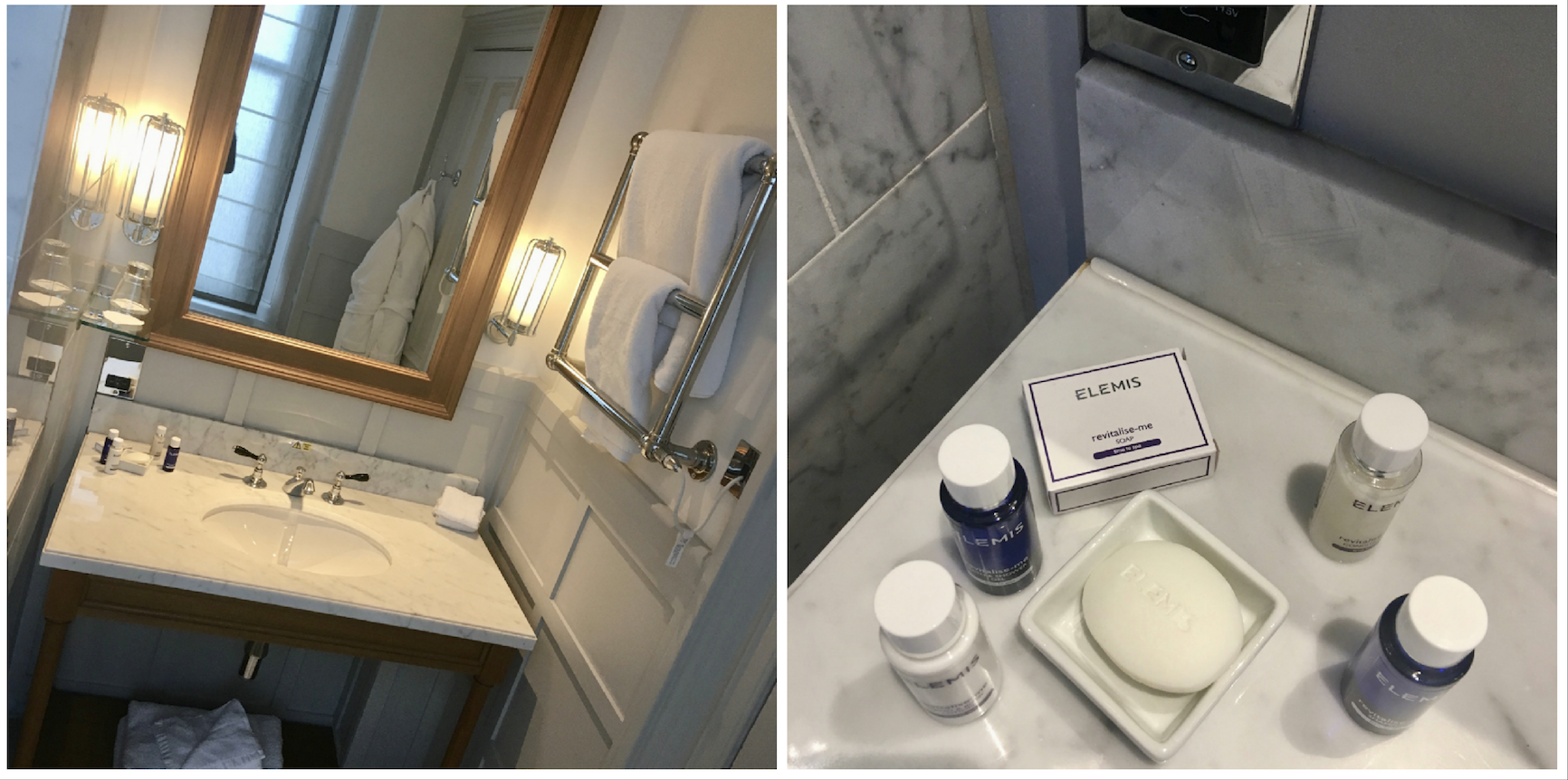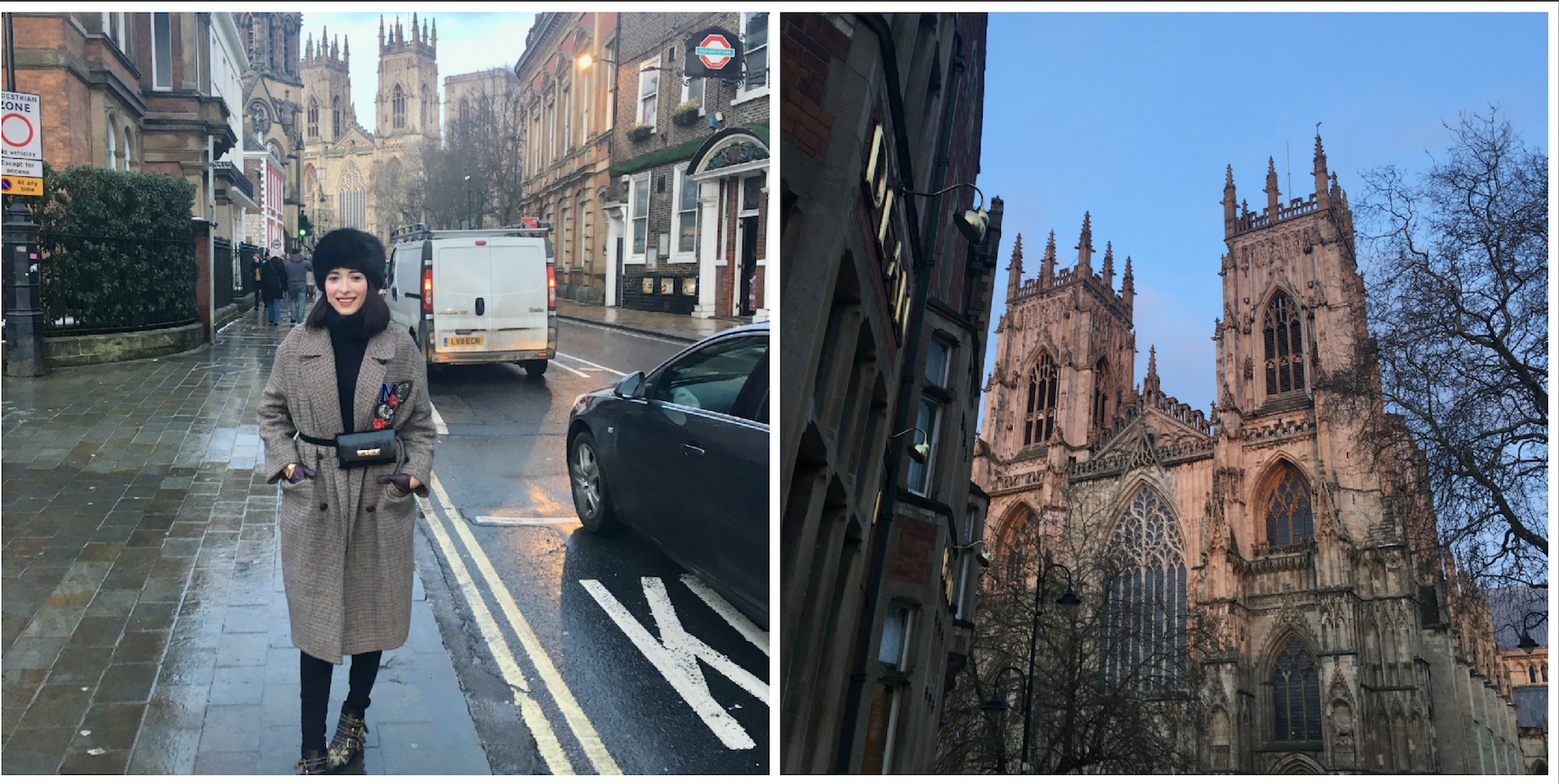 On our first day we had a walk around the city and the famous York minster, but unfortunately my batteries of my phone die and couldn't make more pictures of the city ;(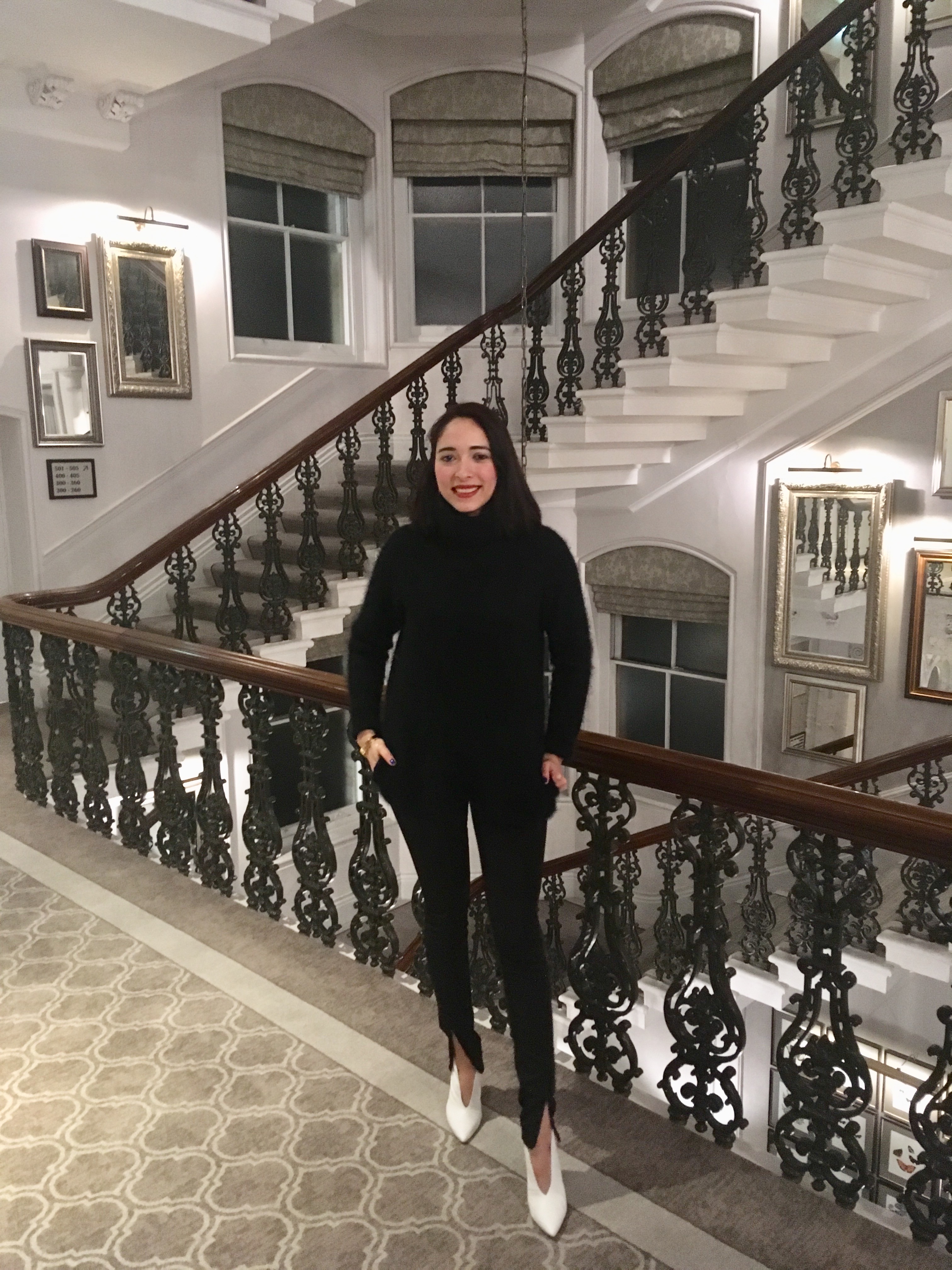 I love the interior design at the hotel, this is the outfit I wore that night to celebrate Dave birthday, we headed over to the chapter house to get some drinks, as we didn't know if to go out to the city centre for some food or to stay at the hotel, because it was snowing outside so we decided to stay in but because I didn't reserve on time we had to wait an hour until we could get a table at the Refectory Kitchen and Terrace restaurant in the hotel.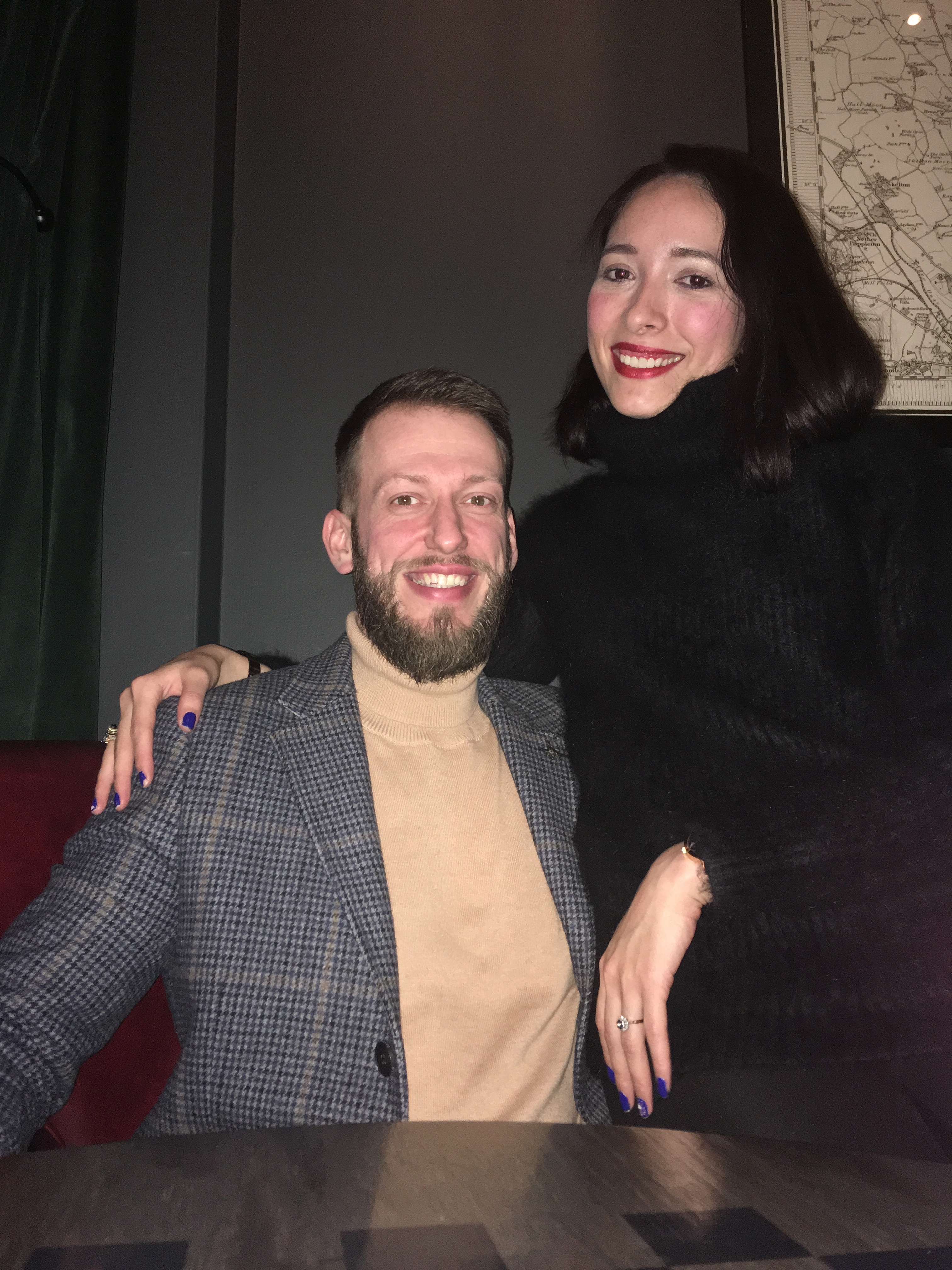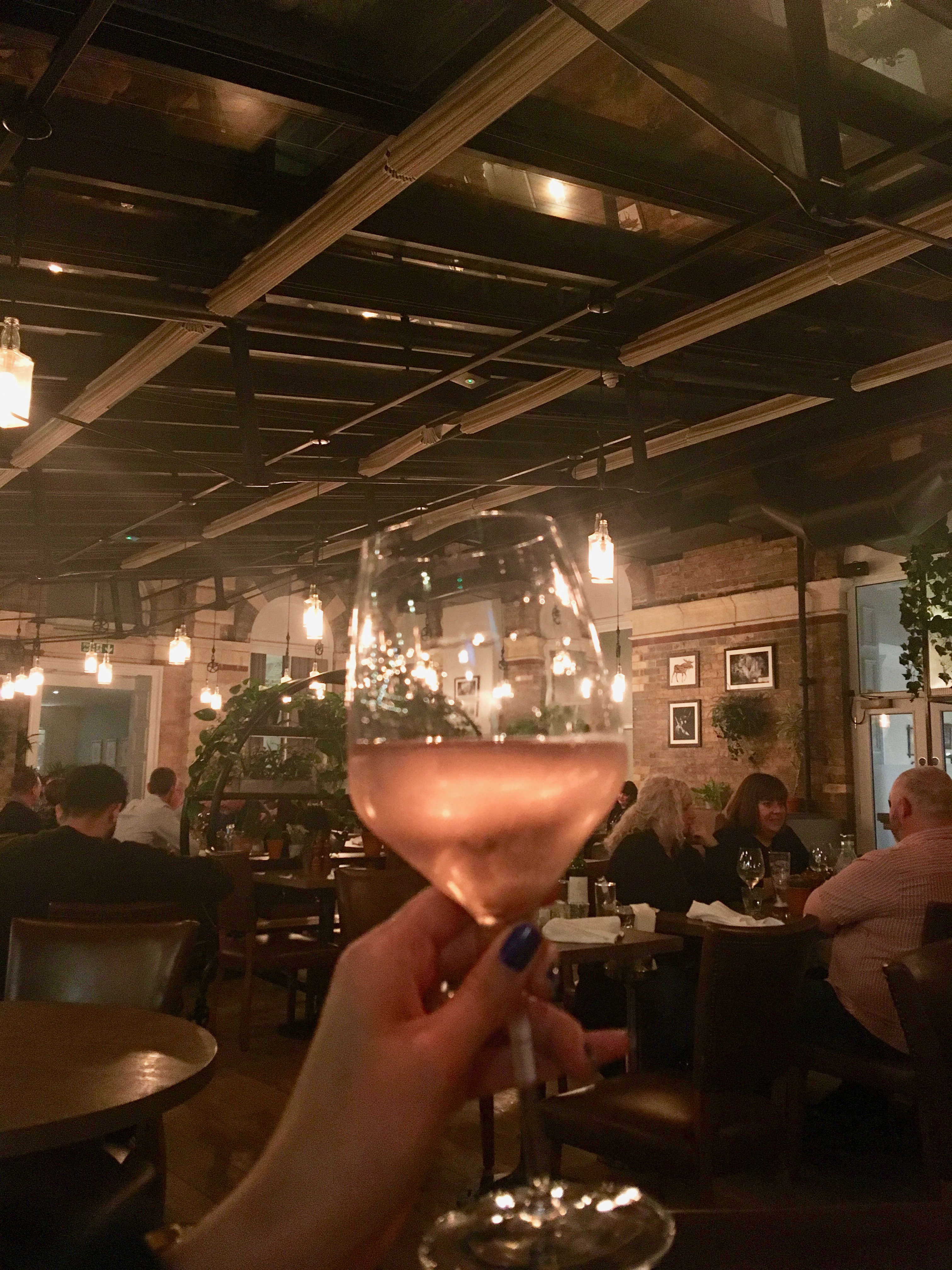 The service at the restaurant was slow but worth the wait, it was very busy as well I ordered pork belly, celeriac, carrot and ginger purée, pickled cabbage, crackling it was so delightful and Dave had pheasant  as a main course and as  dessert I had a pannacota and Dave had a cheesecake.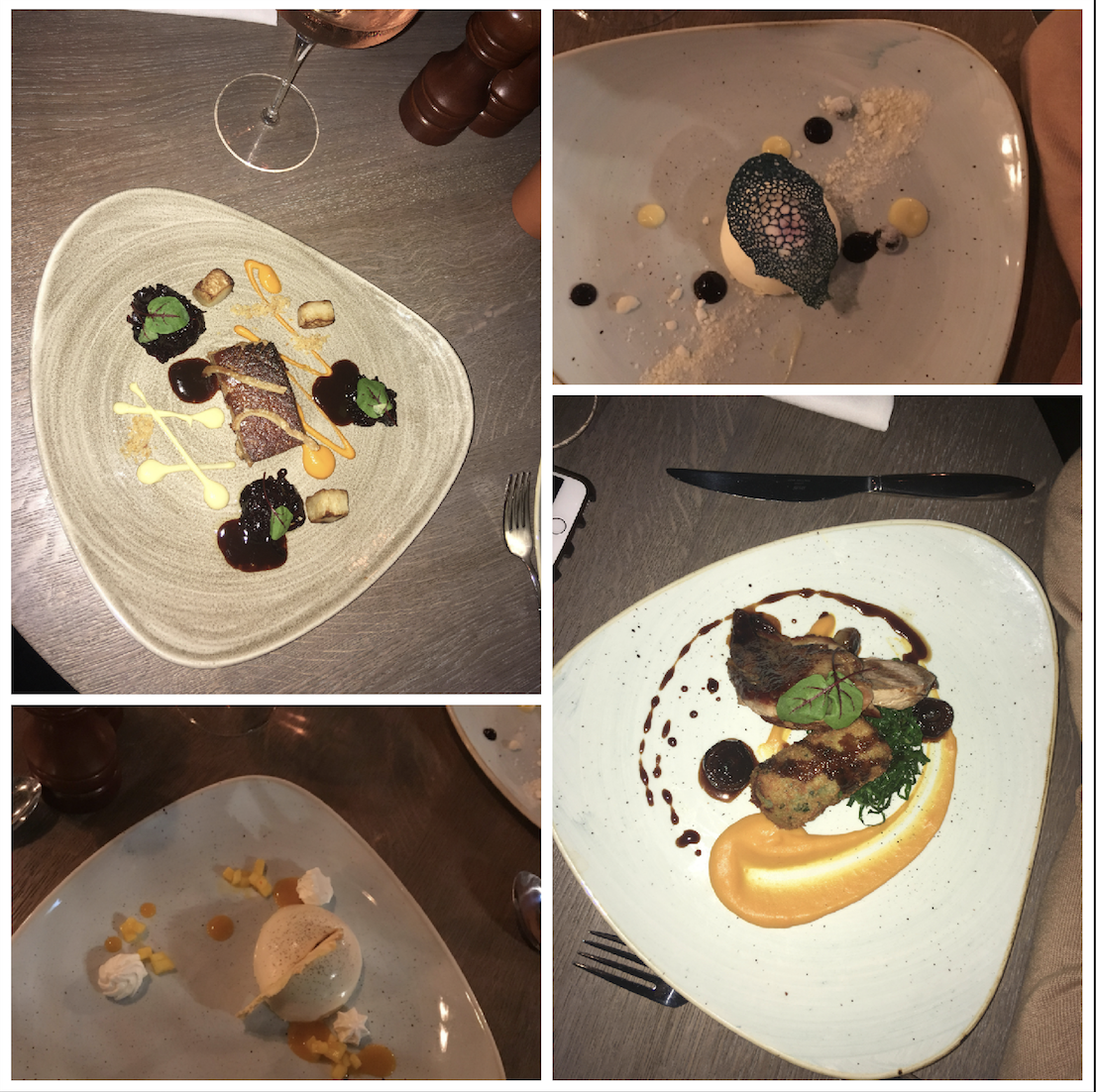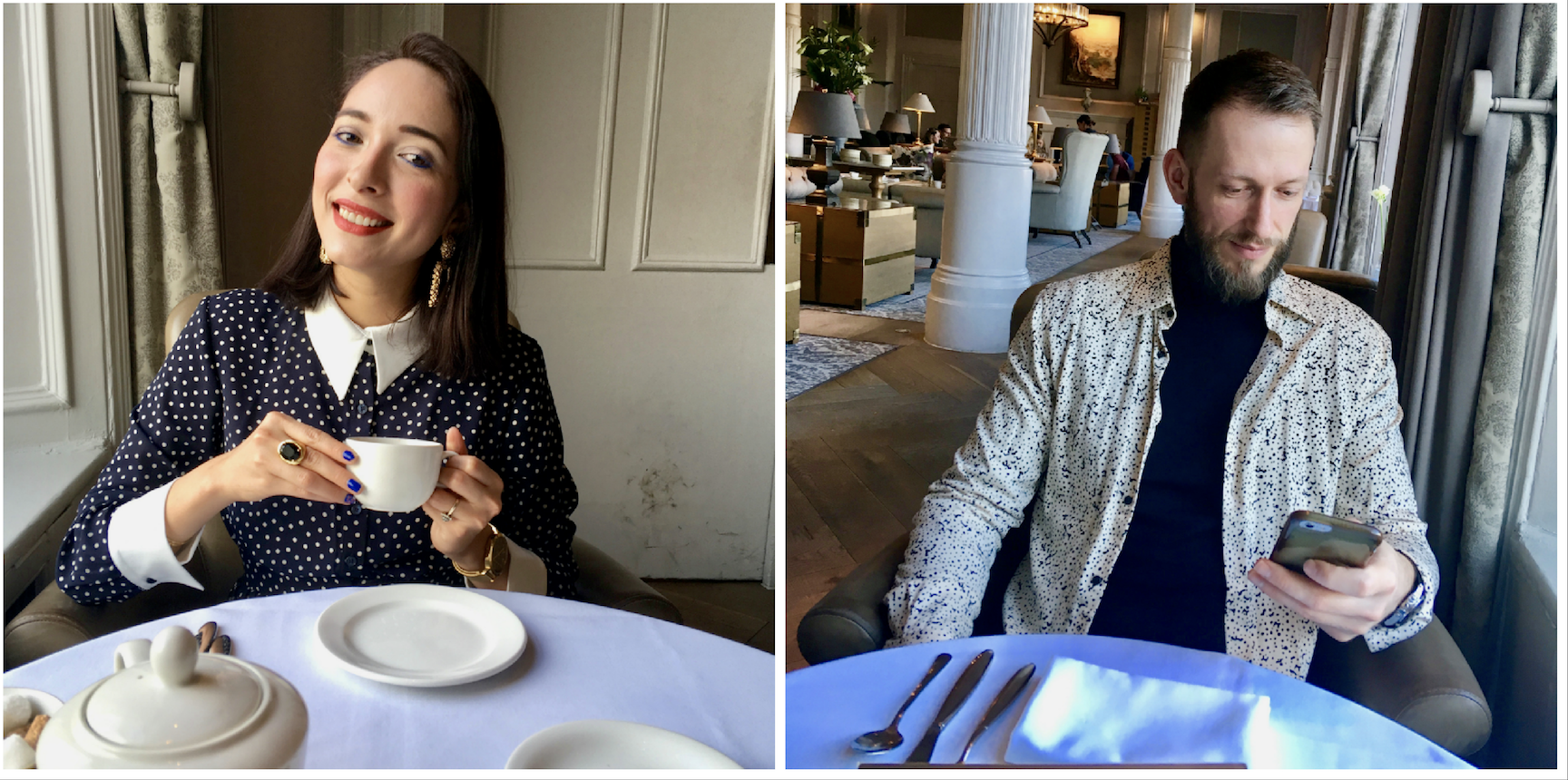 The next day I surprised Dave with a lovely traditional afternoon tea at the Garden Room I had a few options to go out and have a delightful afternoon tea at Betty's or at the hotel so I decided to be at the hotel because why not, I needed to treat the boyfriend hehe
However, I do find the setting of the Garden Room and the view overlooking the gardens to have made the whole afternoon quite enjoyable. If you're someone who likes afternoon tea, this will probably be your second favourite place in York (after Betty's of course).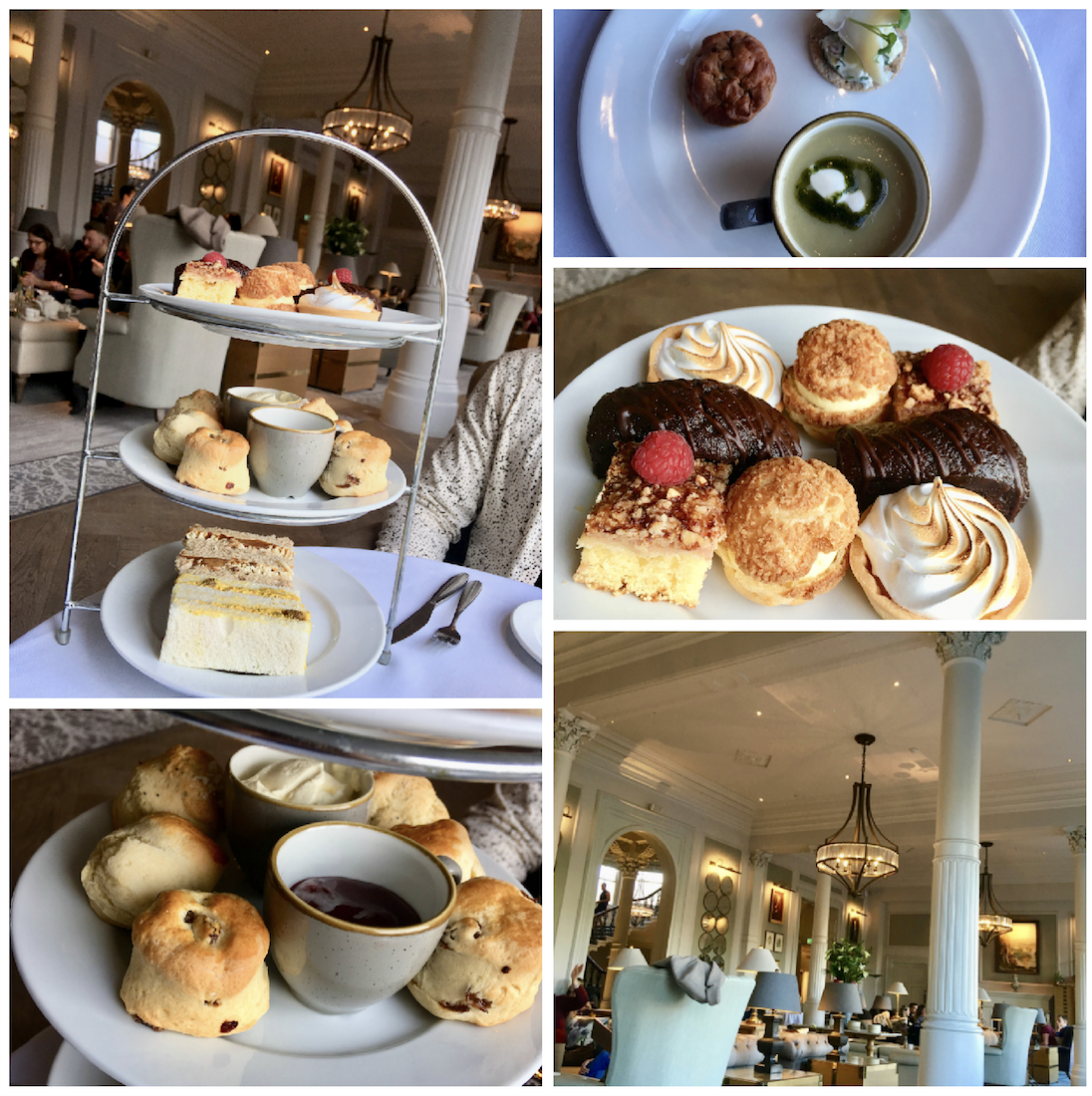 The afternoon tea was £23.50 per person which includes
Cauliflower and celeriac soup
Smoked haddock, chive and potato salad on sourdough Beetroot and brie muffin
Coronation chicken sandwich Cheese and chutney sandwich
Scones: plain | lemon and poppy seed | raisin served with clotted cream and jam
Chocolate orange cake
Caramelised Bramley apple choux
Passion fruit curd meringue tart
The Garden sweet  chefs' favourite cake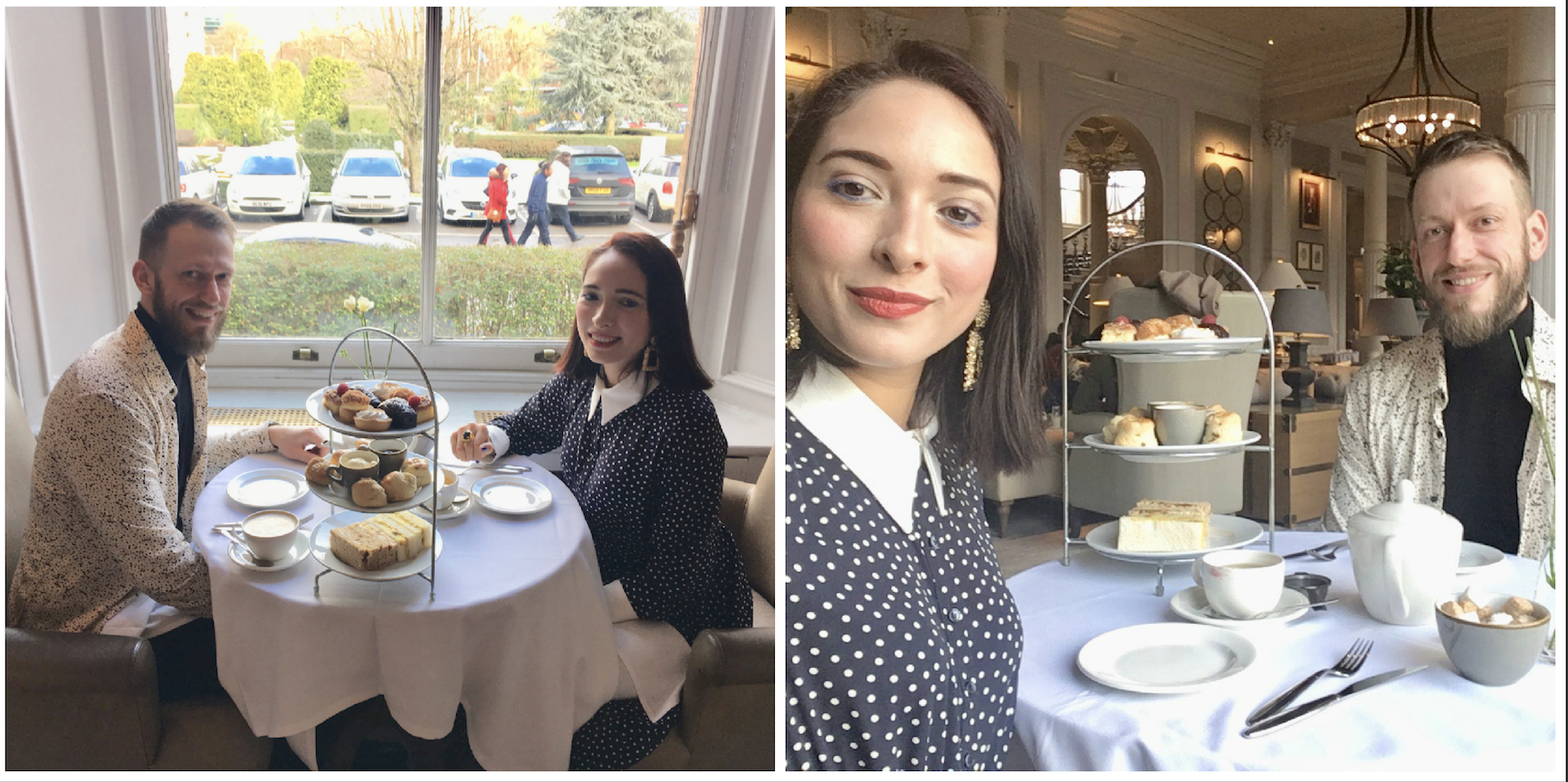 We went there at around 13:00 o'clock and believe it or not we stayed in for almost three hours, it was around 16:00 o clock when we were done with our afternoon tea, we enjoyed so much ;D but because it was a Saturday we couldn't go out and do other activities because the museums we wanted to visit the closed at 17:00pm ;( so we went back to the room and enjoyed the facilities from the hotel ;).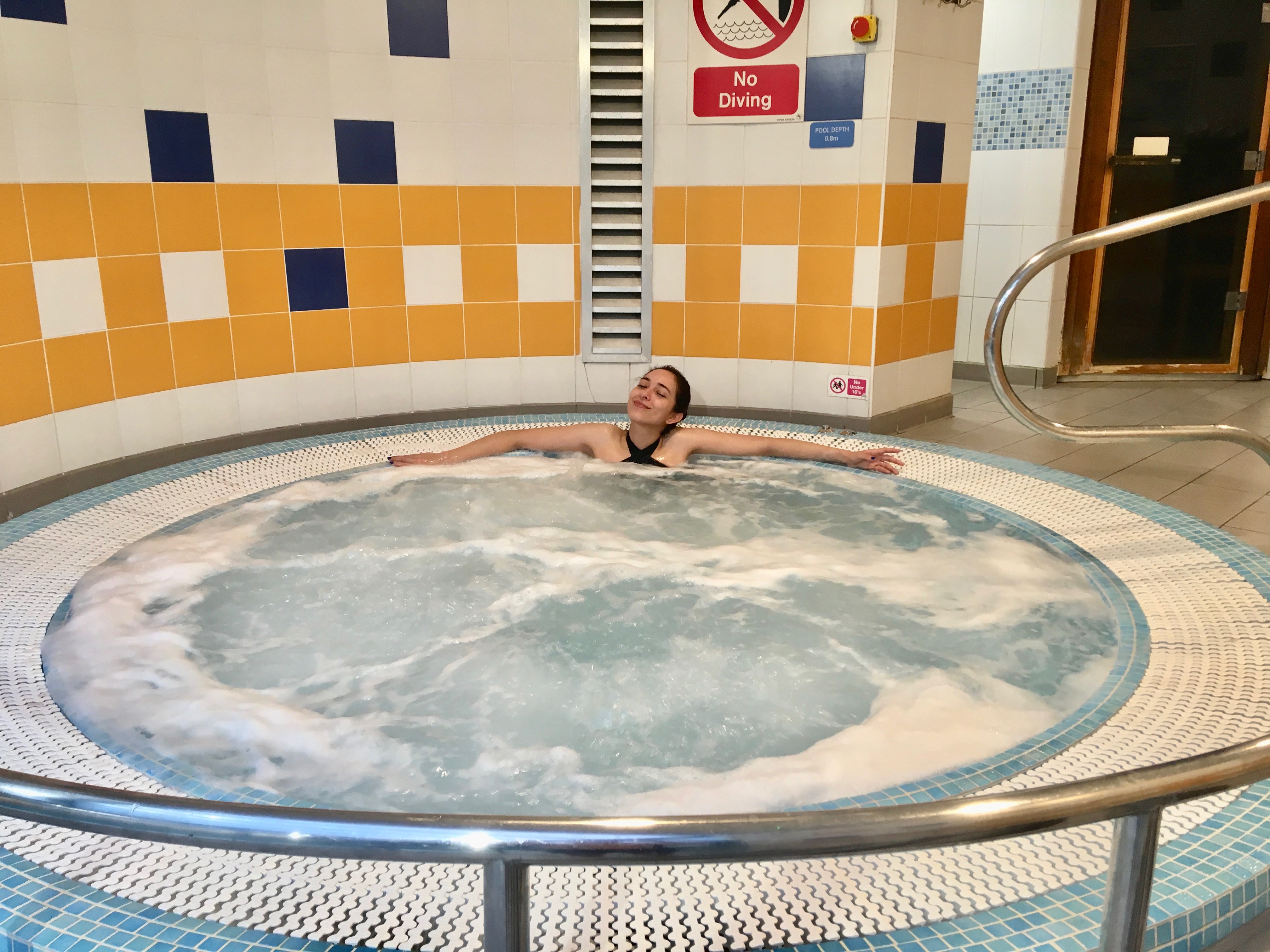 On our last day we also made use of the swimming pool and jacuzzi  very early in the morning before we checked out at 11:00 am, the opening hours for the swimming pool was from 07:00 am on some days,  Such a treat! Everything at the Principal felt like a necessary indulgence, a slice of sleek, accessible luxury.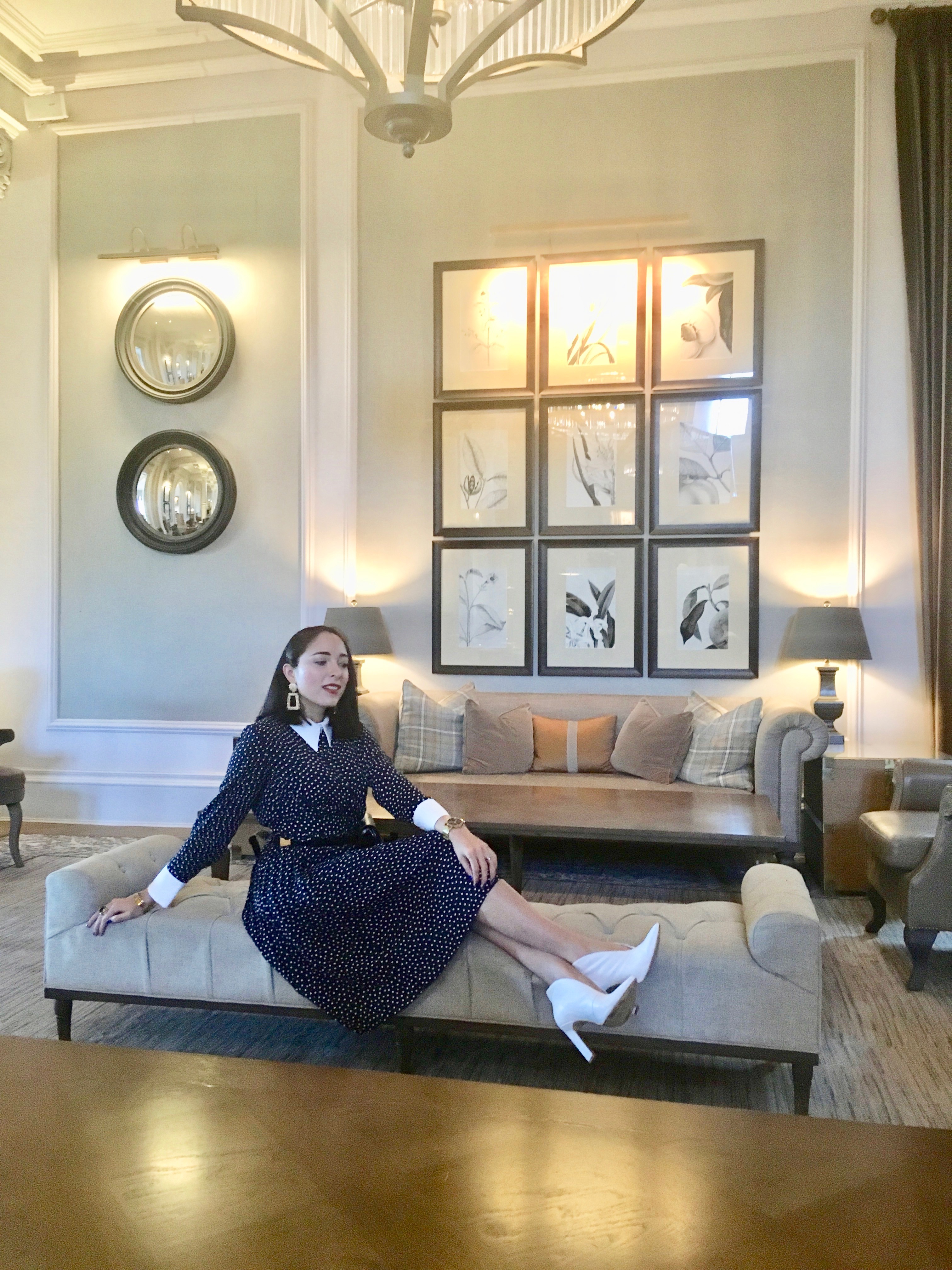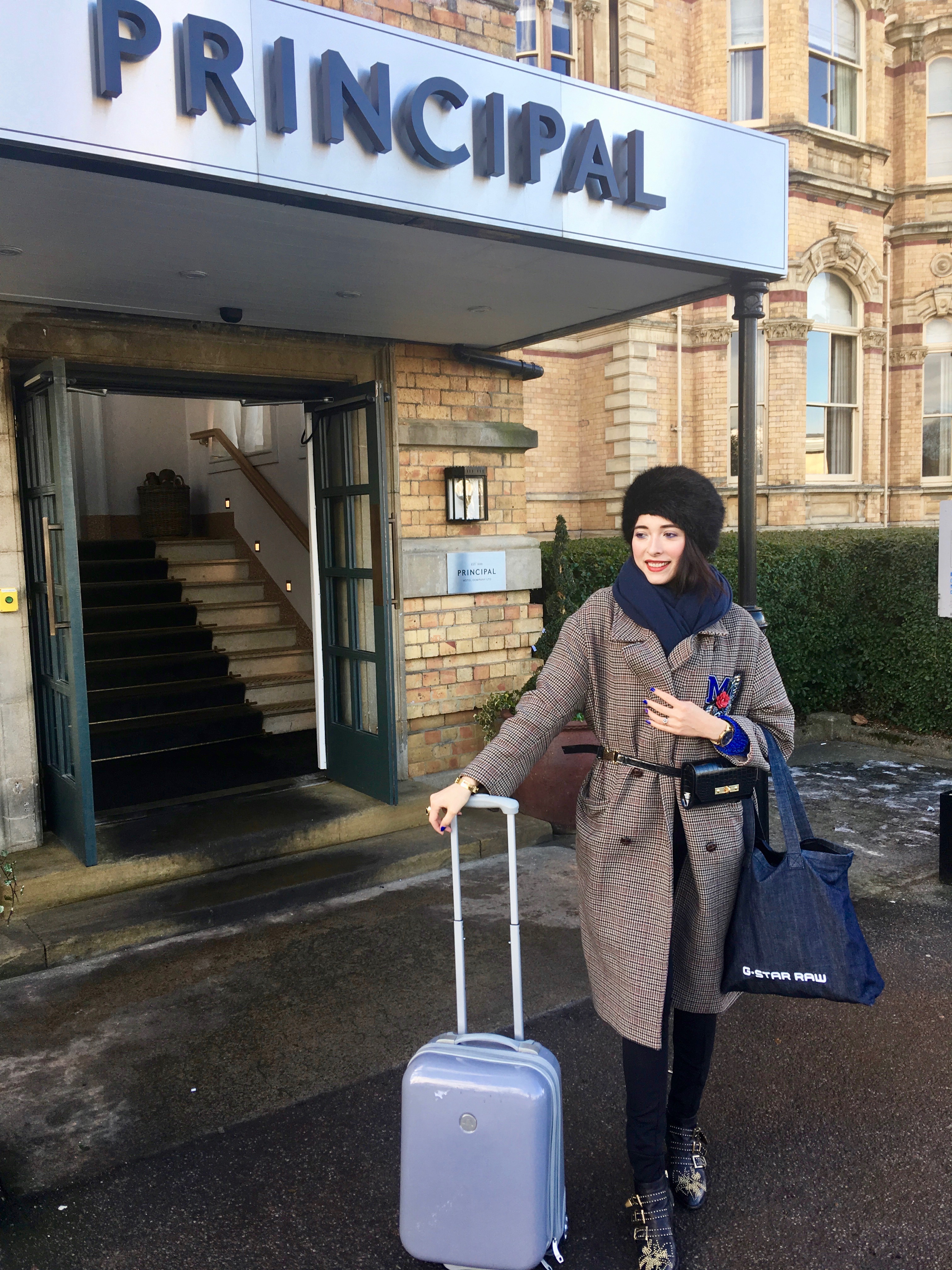 If you ever find yourself in York, I would highly recommend staying at the Principal. The location is excellent as it's right next to the train station and just a 8-minute walk to town!
So to sum up any negative about the hotel was when we order room service at night because we didn't wanted to go out , I order our dinner at 20:00 but it was 21:30 and dinner wasn't  delivered yet, then I rang again and they told us that they had forgotten about us, but that our dinner will  be free of  charge, I was disappointed about it that it wasn't delivered on time but the hotel made it up to us by not charging us, and this is what I call a good customer service, and definitely we will be coming back.
Rooms start at £75 per night.
To find out more or check out prices, click here for The Principal of York website.
They also have two other hotels, in Manchester and Edinburgh!  I have stayed at the one in Manchester before and it didn't disappointed me at all, I will need to go to the one in Edinburgh sometime soon ;D
Have you stayed at the Principal of York?
I also made a vlog about my stayed be free to check it out.

*Gifted stayed  stay at the Principal York, but my views and love for the hotel are very much my own!
Comments