I have been gone from my blog like for ages it has become harder for me to blog every day because of  personal problems, that hope in the near future to talk about it on the blog . I don't have a photographer at the moment so will be trying to make pictures with a tripod is just I love gorgeous backgrounds and with a tripod people tend to stare at me more ha ha is not like I'm not use to it but just the fact that I'm all by myself people think is weird.
I recently move to Newcastle and try to make new friends here as you know moving to a new place is nice but making new friends is even harder when you already have your own in an other country but trying to survive by my own and learning more new things that life has to offer.
Now for some details on this summery look  and why it is my favourite this summer.  I don't think I've ever loved a embroidered kimono as much as I do this one. It is currently on sale for
£48
 at
LongTallSally
 ! Being 5'8, is harder to find jeans that actually fit me and I'm so glad this kind of web shops exist because I hardly see store with clothing for taller people. The jeans fits perfectly! So, if you have been eyeing for perfect fitted jeans, don't hesitated to look at their website. The good news is that it is currently in stock in most sizes. This look is so casual, making it perfect for a day out to the beach or a drink with friends for pretty much everything!
What's your favourite way to style up white jeans? Thanks for stopping by 🙂
Love,
Virgit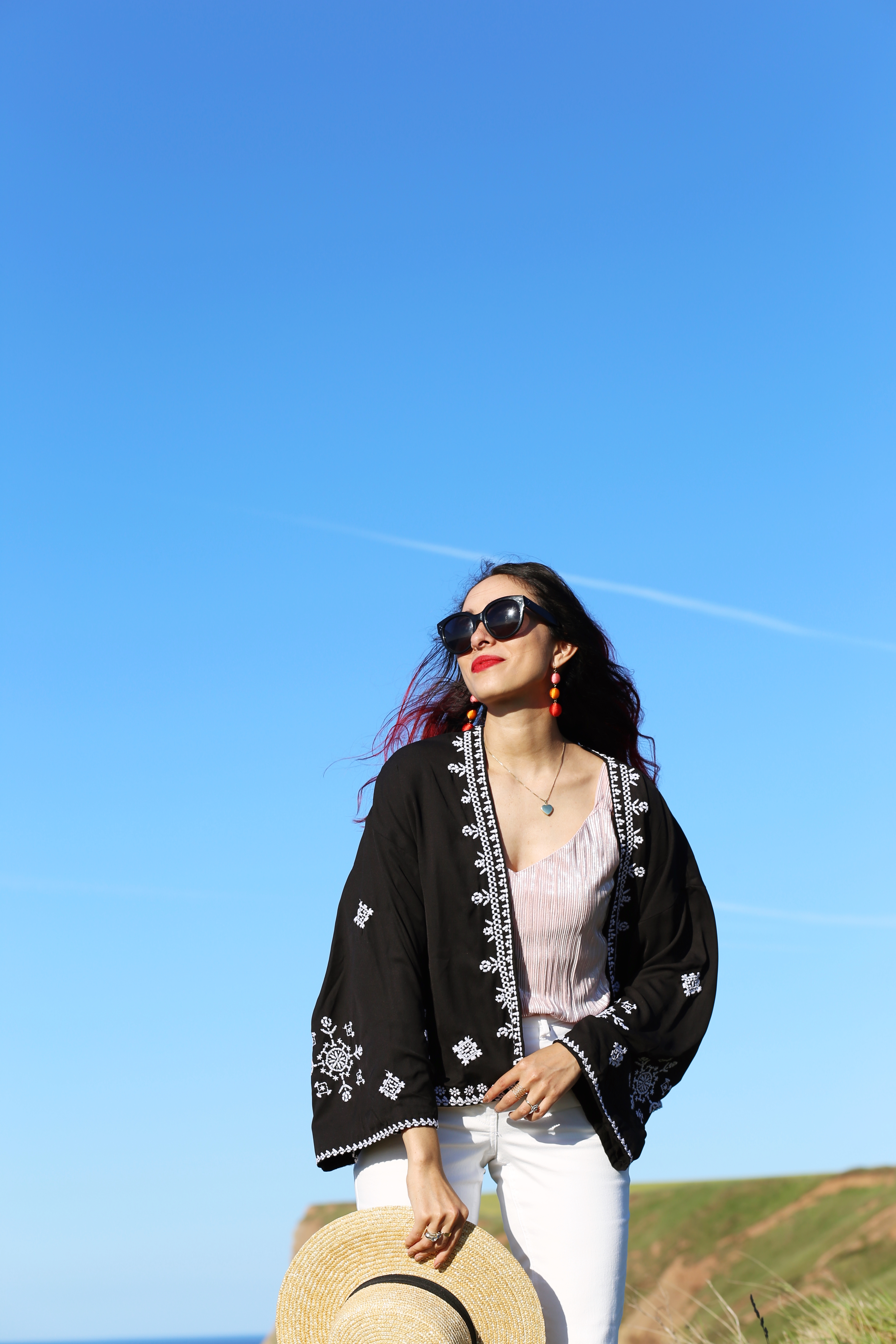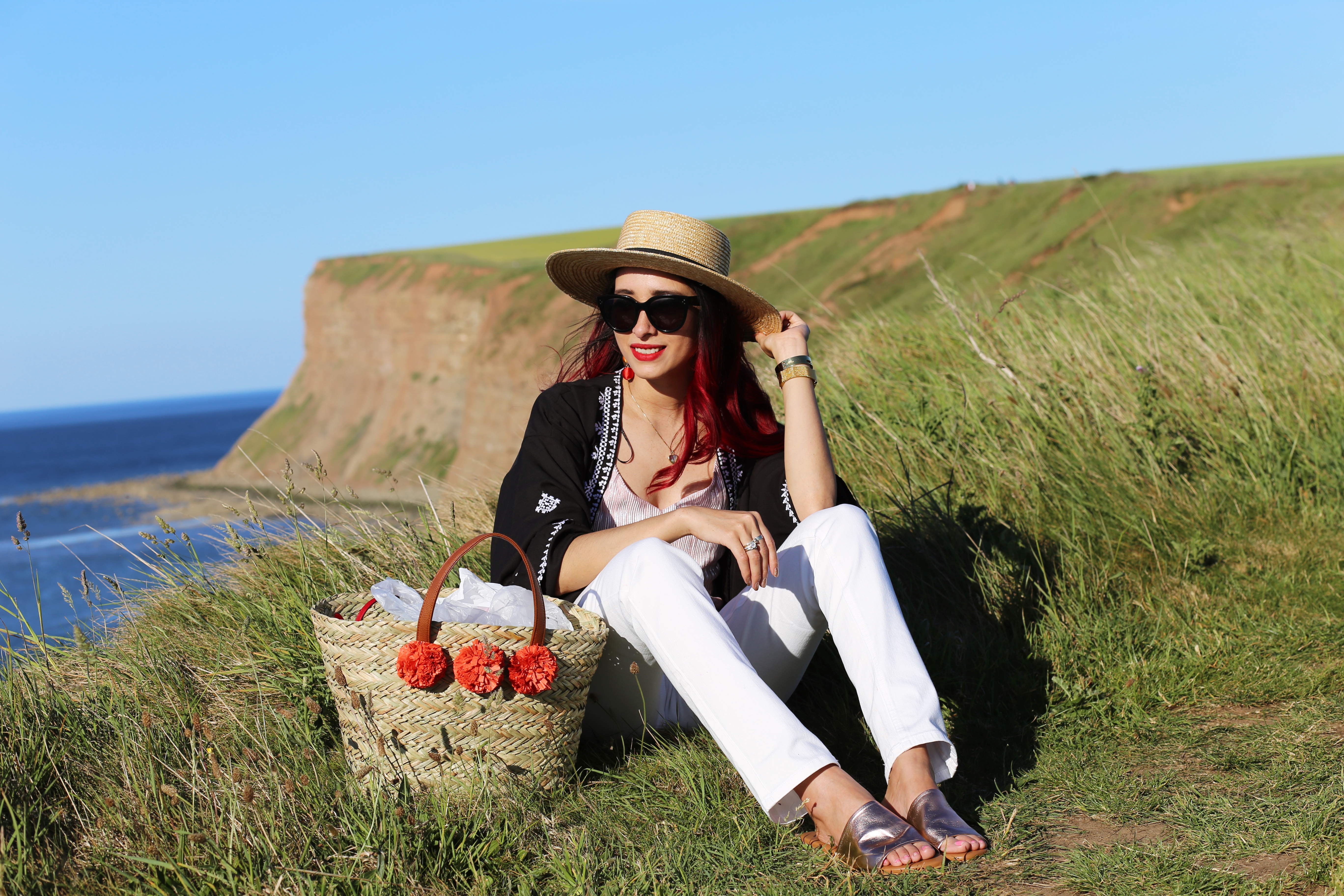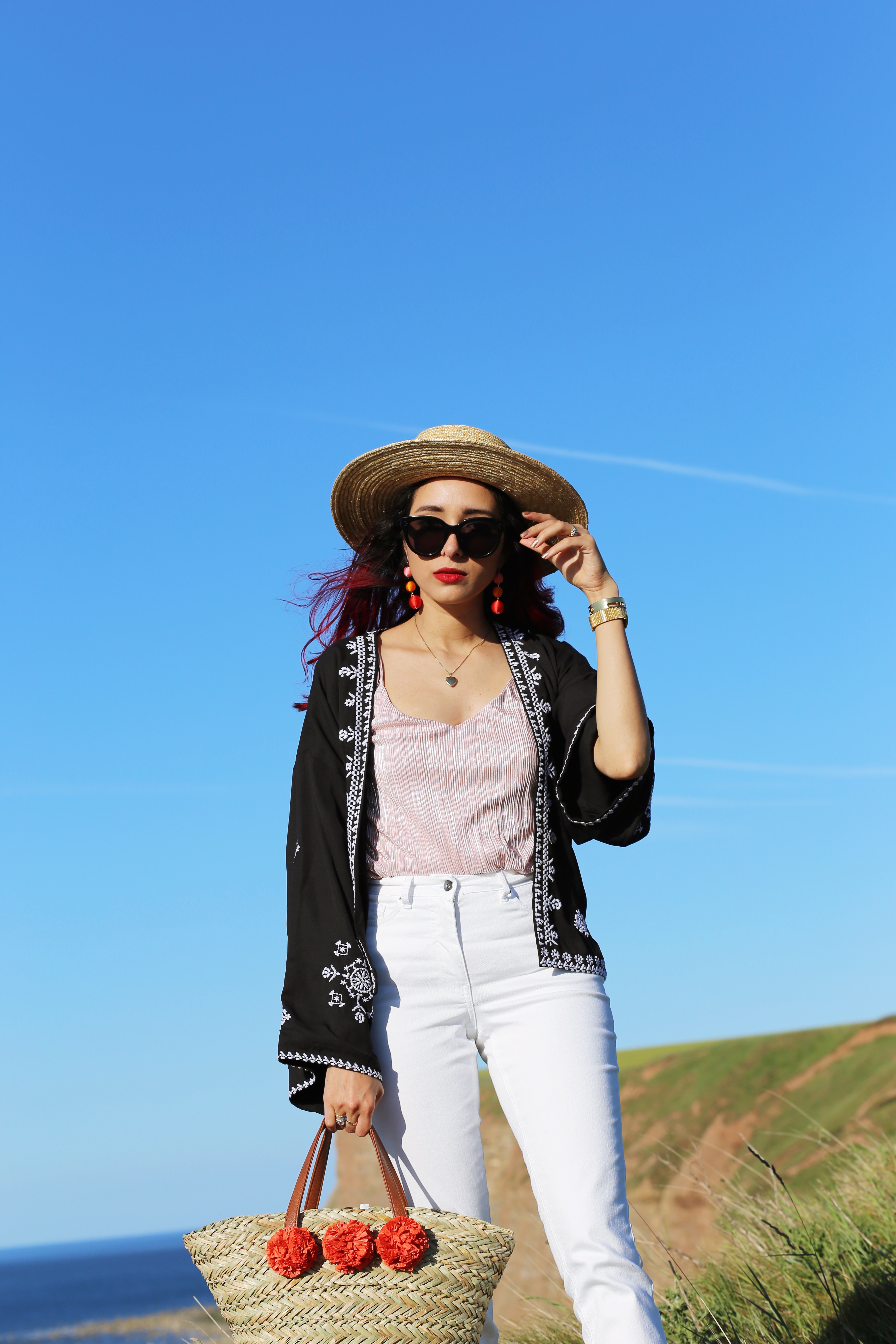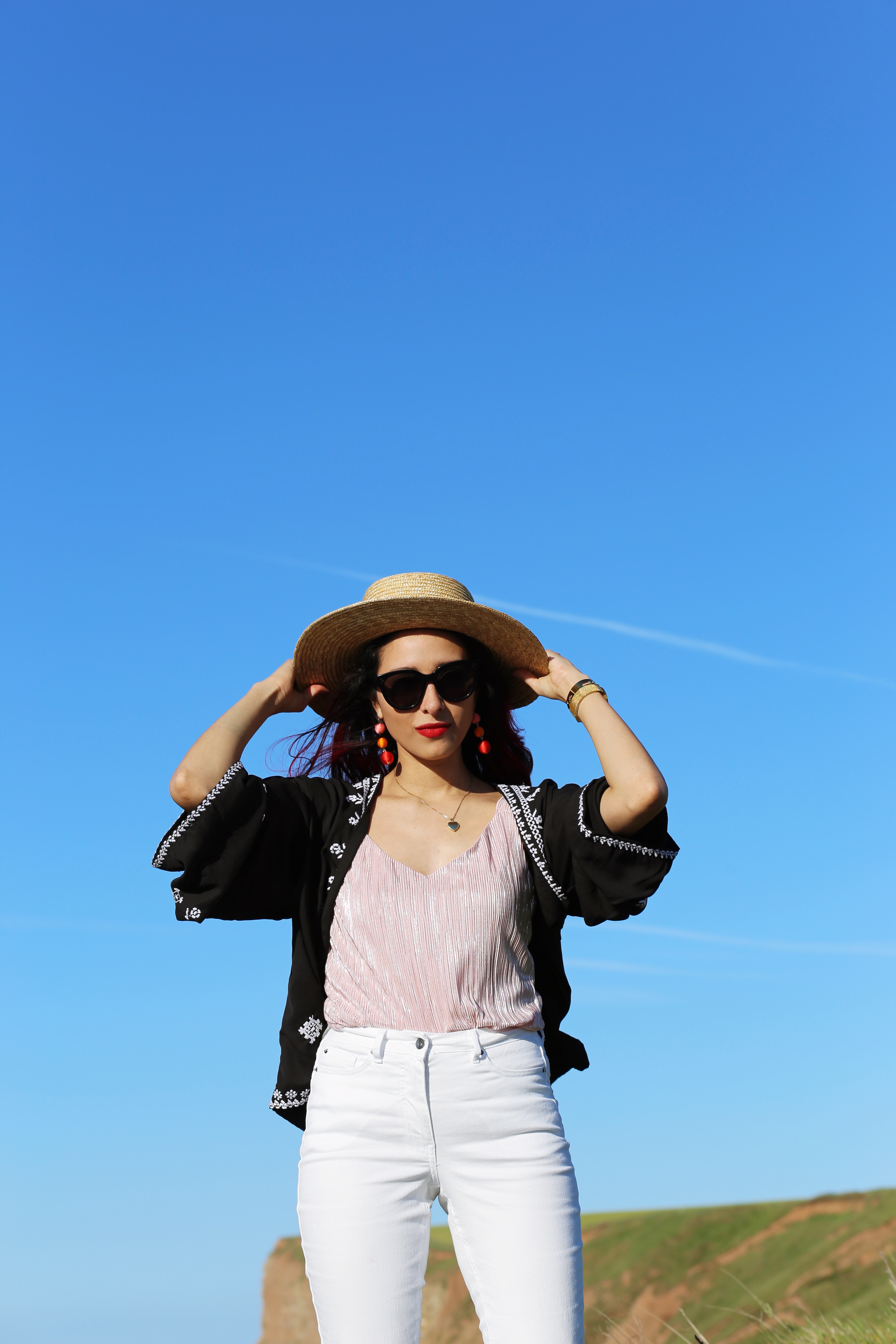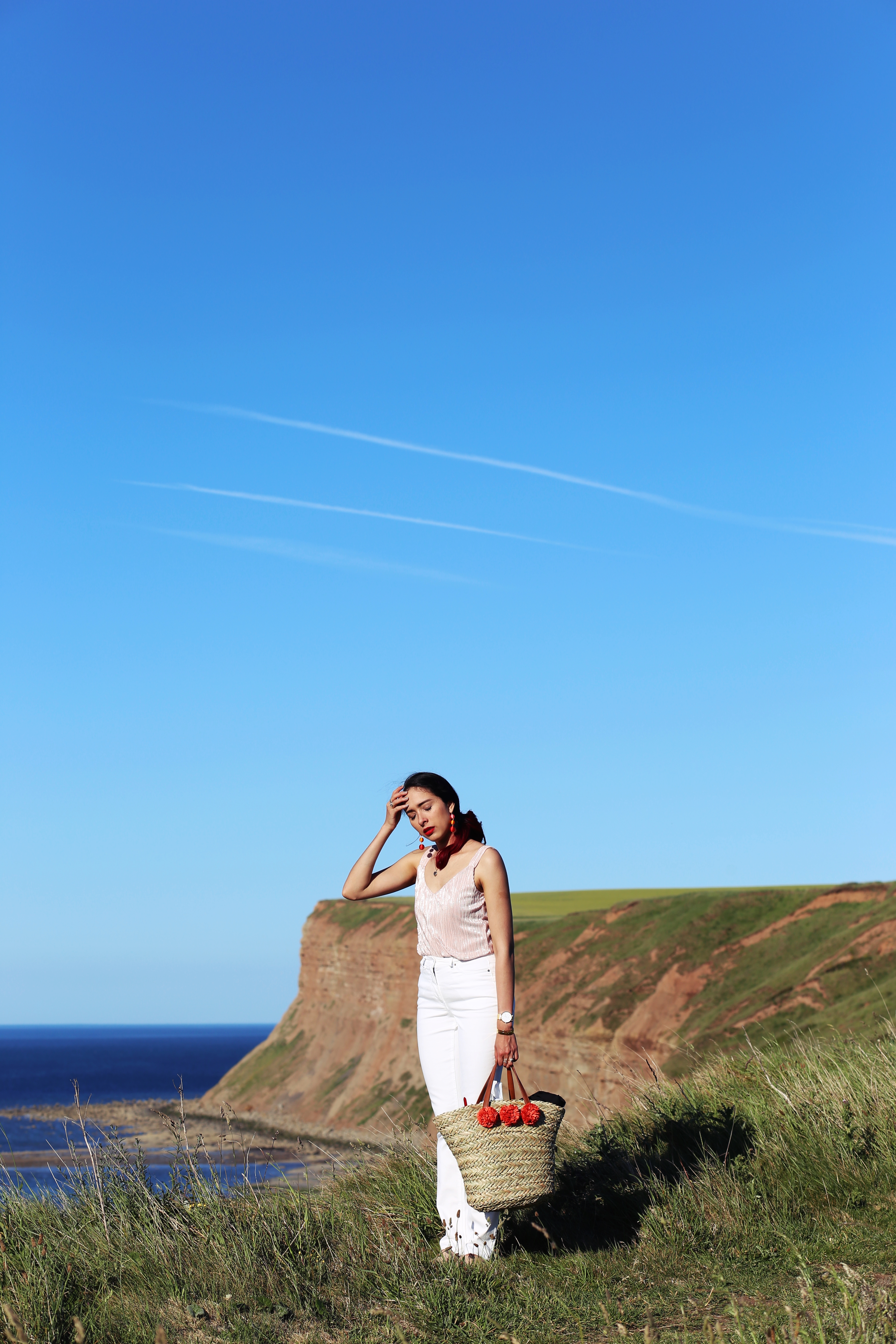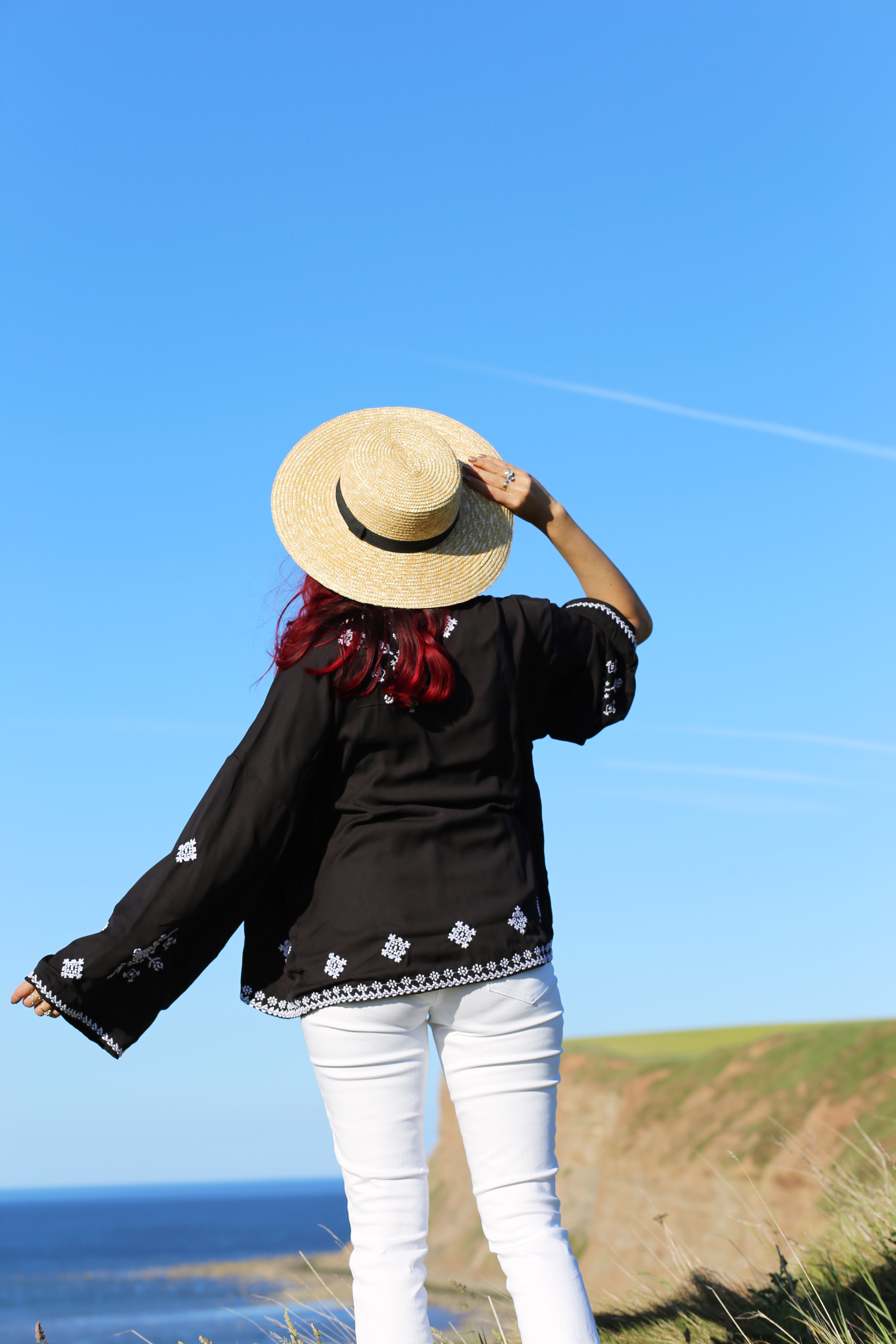 What I Was Wearing:
Hat: Topshop similar HERE
Earrings: JustFab
Kimono: LongTallSally
Top:  LongTallSally
White jeans: LongTallSally
Sandals:  LongTallSally
Straw bag: JustFab sold out but similar HERE
Sunglasses: Celine


Comments