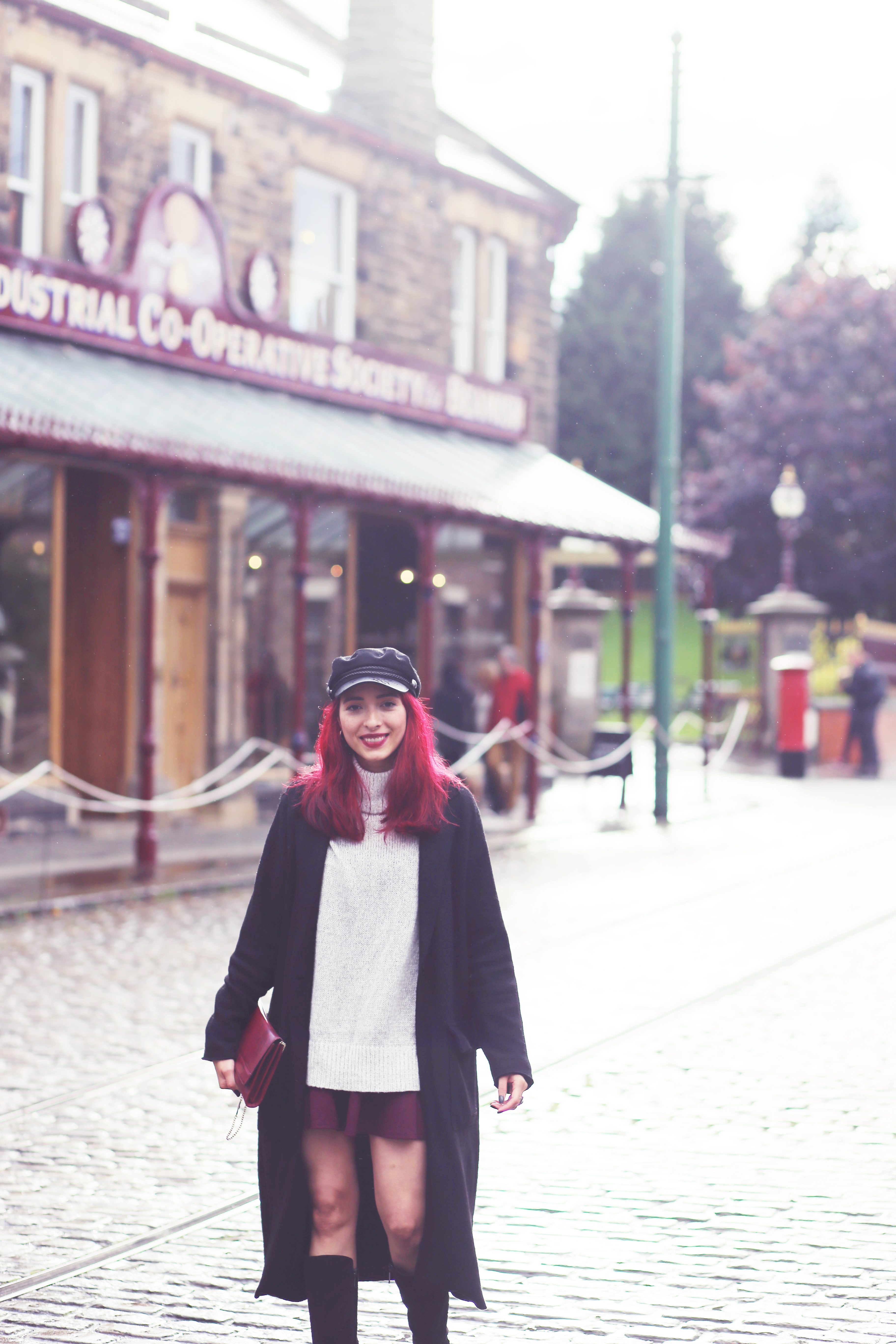 Hello, my beautiful friends!
I don't know if you guys have been following me on my insta stories but I have been sharing my visit to the beautiful Beamish museum in Durham what a wonderful place seriously and obviously I couldn't avoid making pictures there ;D
I also get giddy with excitement to bring out some of my favorite fall looks. This look I am featuring today is a very simple one that I have been so excited to share because. I have recently become obsessed with pairing this coat with mostly everything I wear seriously is so casual smart and easy to combine with turtleneck sweaters with skirts. it's one of my favourites for fall! This boots also looks adorable with denim jeans. I love the mix that this skirt and sweater paired together makes. And one last thing to mention I totally forgot how do you call this hat I call it a French hat but googling I discover that is more like an Oliver Twist kind of style hat haha if you guys know the name please let me know!
Have a lovely weekend ahead!
Thanks for stopping by,
Love,
Virgit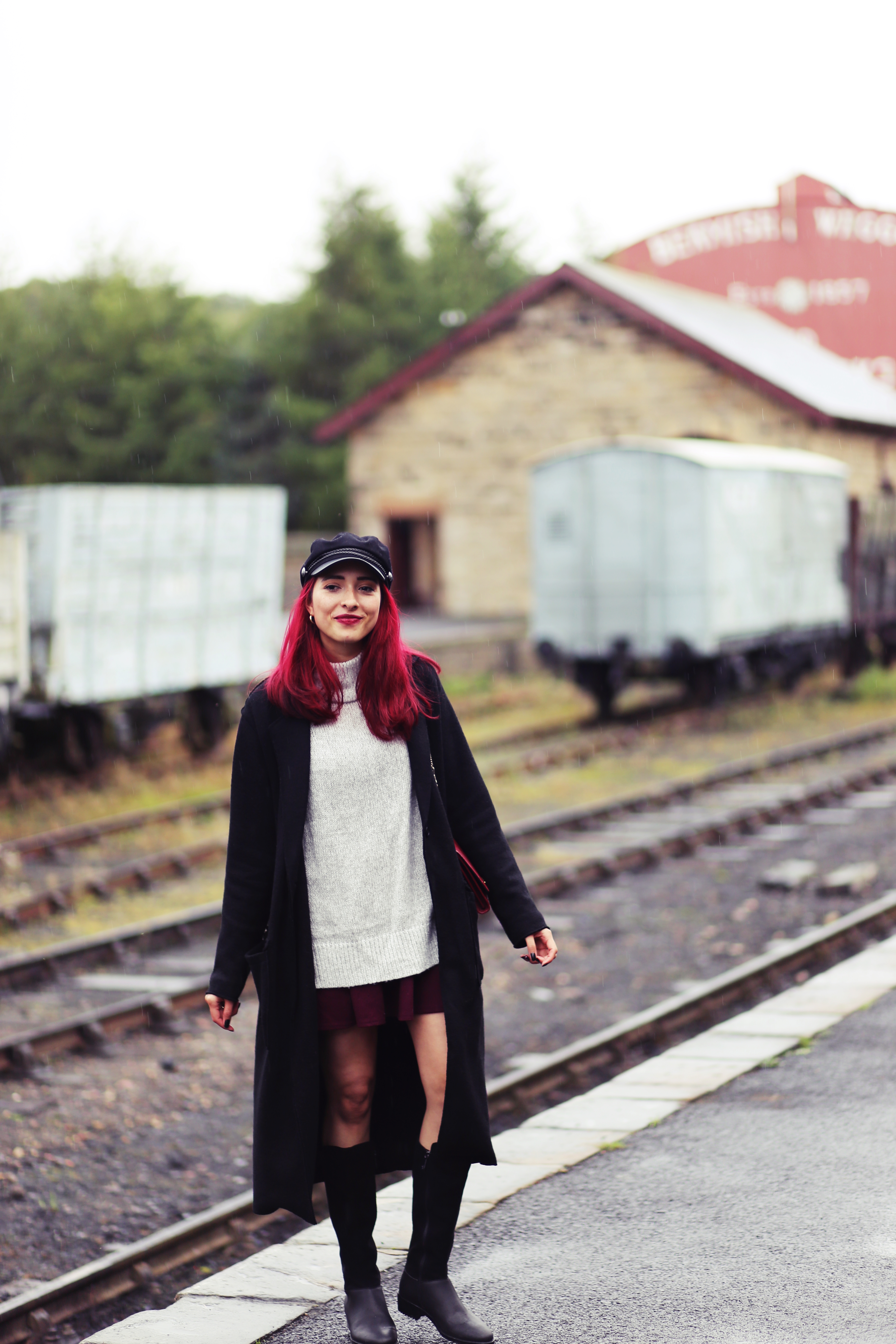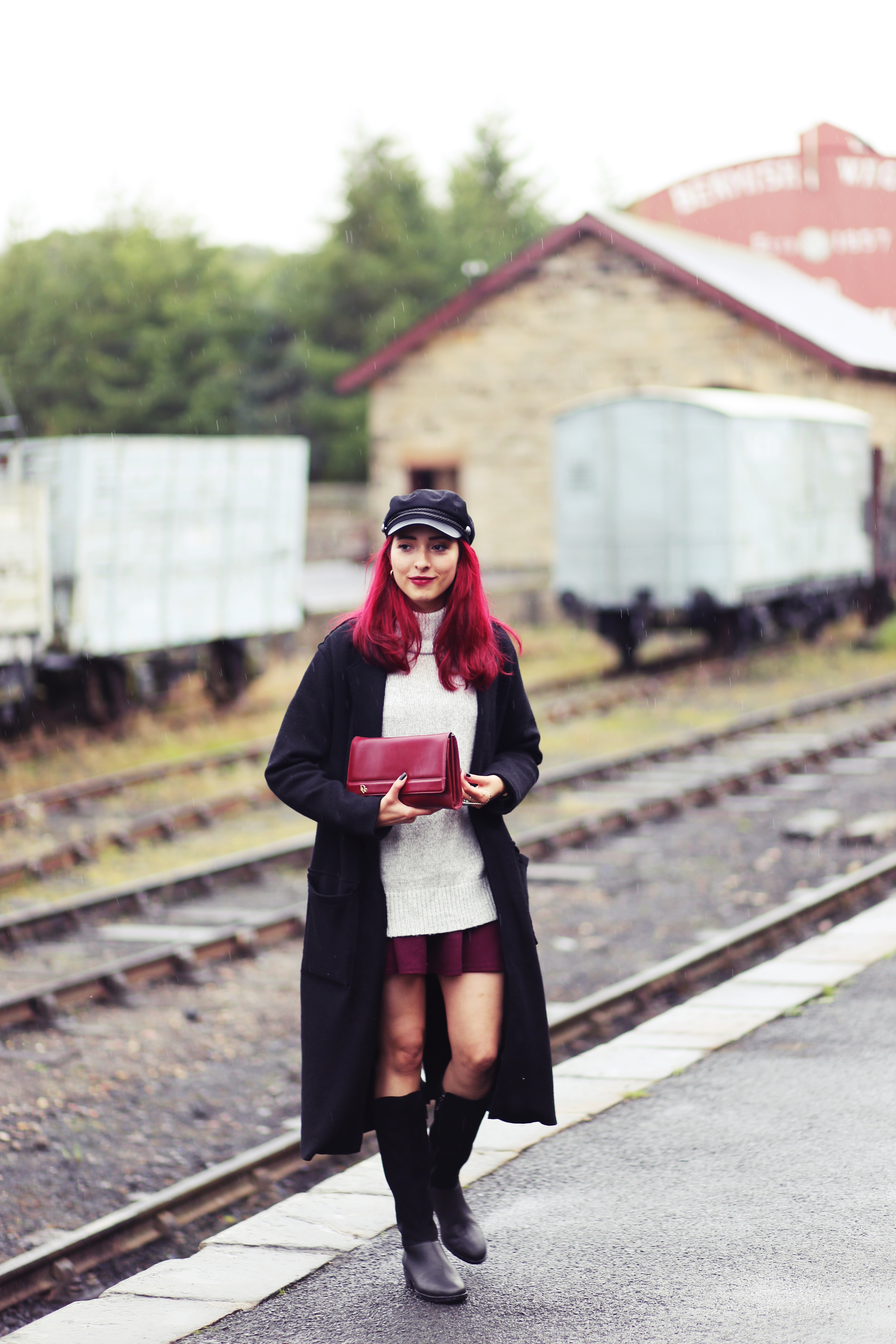 What I Was Wearing:
Hat: H&M similar HERE
Coat: Numph
Turtle neck jumper: Newlook similar HERE
Skirt: H&M similar HERE
Boots: Emu Australia
Clutch: Dior vintage similar HERE

Comments