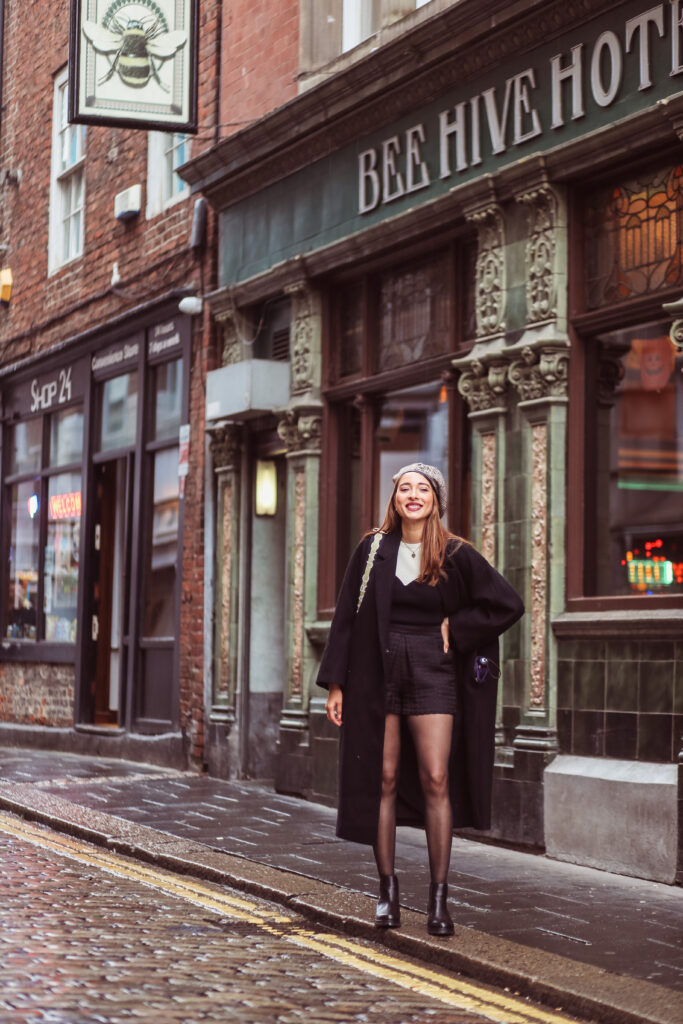 Hello my lovelies,
The cold weather is finally here, despite me not been able to upload one of my last Summer looks yet. I will do so in the up coming days.
This is what I wore, on my Fenwick reels. I'm wearing my new Chelsea boots by ModaInPelle love these boots. On trend and so comfortable, I have them in tan also, as you know when I love something I always get them in both colours, the quality is amazing beautiful leather ankle boot. The elasticised sides make it effortless to get the boot on and off – whilst also letting it move with you for ultimate comfort when walking. The chunky sole is bang on trend, perfect to style with an oversized jacket for a cool but casual look. Like the one I'm wearing here. Is perfect for a day shopping as you won't feel tired walking in them all day long.
They look great and fit really well. The sole isn't heavy which is a real plus.
I also got this stunning gorgeous heart shaped sweater by Shopping4u, which fits true to size the materials are Polyester, Nylon and Viscose is such a lovely and soft sweater ideal for Spring/Autumn.
Somehow, I love wearing dresses and shorts in Autumn/Winter, is more refreshing than just wearing trousers all Winter long.
I went to Durham on Friday to visit the Lumiere 2021 festival for the third time. I'm never disappoint with one of the best festivals in the north east, if you have never heard about it. Make sure to jotted down for next year. It was incredible as always ;D.
Love,
Virgit
In collaboration with For Bloggers Only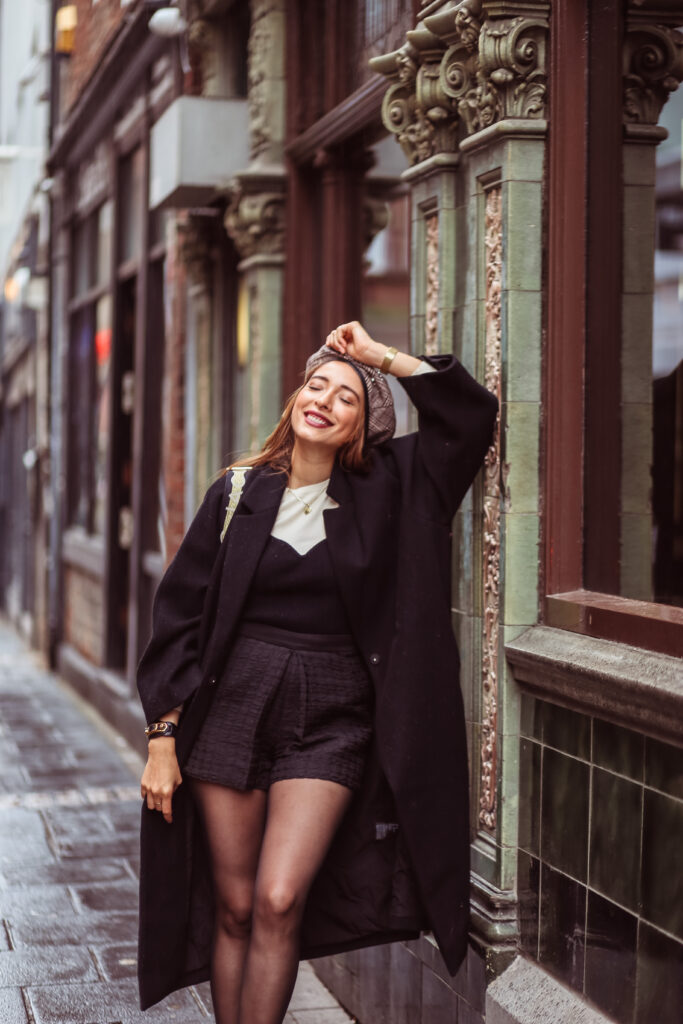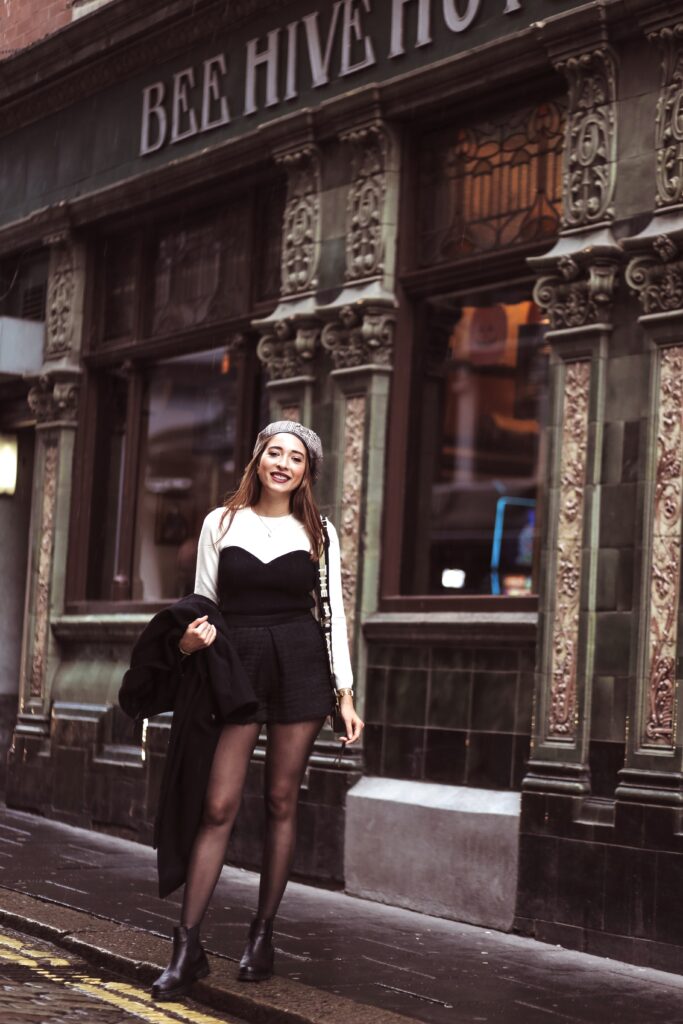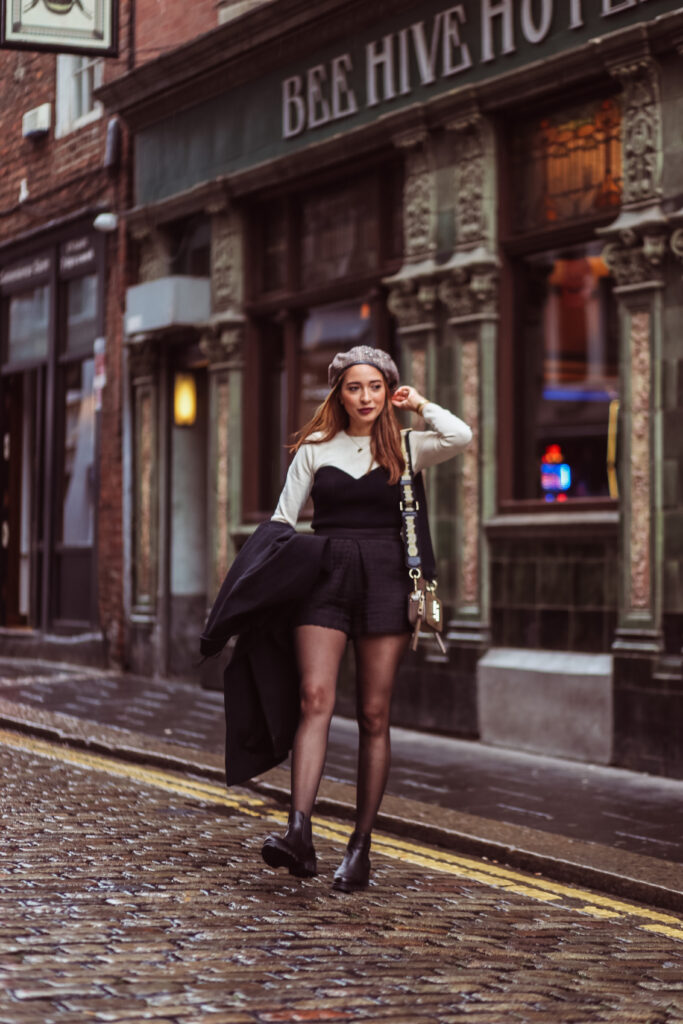 Beret: River Island old but similar HERE, HERE and HERE
Sweater: Shopping4u
Shorts: Sandro old but similar HERE and HERE
Coat: H&M
Chelsea boots: Moda In Pelle
Bag: Marc Jacobs
Bracelet: Balenciaga similar HERE and HERE
Tights: HERE



Comments