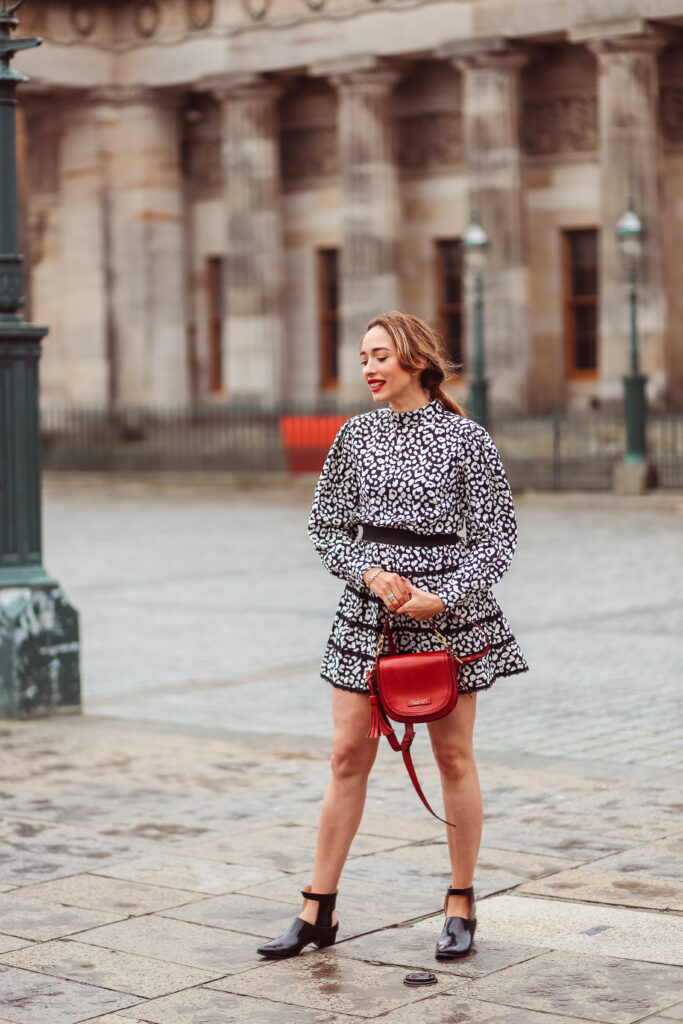 Hi! My lovelies,
Happy Tuesday, I hope y'all are having a good one and getting excited for Halloween weekend 🙂 I also had to ask myself today, HOW on earth is it going to be November?! Next week. This is the part of Autumn where you realize Winter is coming! September went by in a flash, for sure. 
Autumn is in full swing at the moment. Another amazing outfit I wore while in Edinburg is this gorgeous dress by Palo Santo Couture  it fitted me like a glove is modest and sexy at the same time, it has a gorgeous open back detail that I totally adore.
Again, I wore this dress with my beloved long winter coat and still it was bearable to walk around bare leg.
Wearing also my beloved cut out boots by Clave design and red leather bag by the Bridge this dress is one of a kind that you can wear again and again and you will never feel sick of wearing.
Love,
Virgit
In collaboration with For Bloggers Only
WHAT I WAS WEARING:
Dress: Palo Santo Couture
Bag: The Bridge IT
Cut out boots: Clave design


Comments