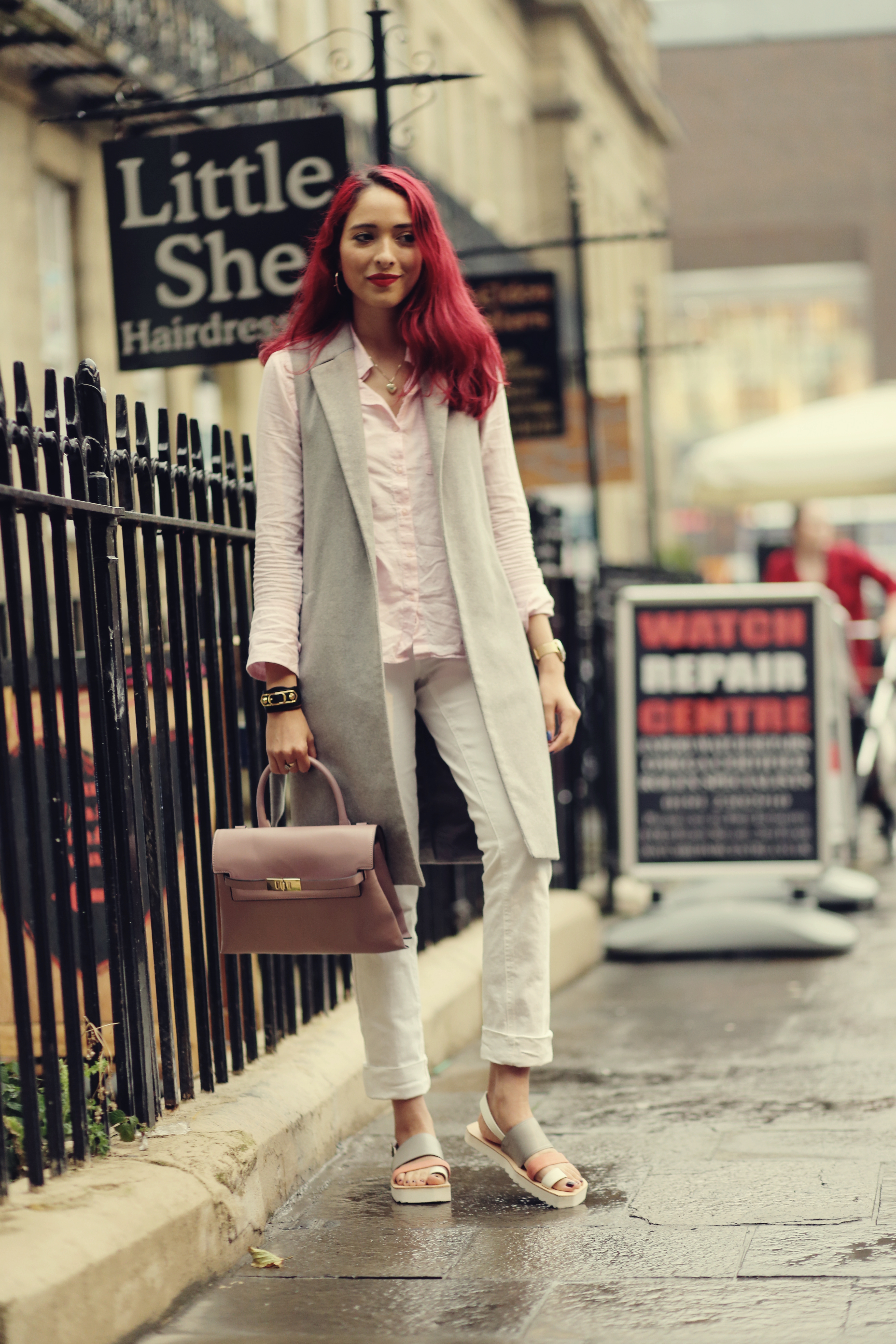 Happy Saturday, my lovelies!
I can't believe that we are already  December! I have to confess that I don't get as excited as when I was a little girl but I do get excited for  New years eve  I love this time of the year so much because you can look back and see how much you have done and achieve this year and of course we couldn't forget  all the discounts as well specially January discount trust me you can get some good deals if you know where to shop.
I absolutely love pink as you guys know. I had this lovely blouse  hanging in my closet long time and never made pictures for the blog the only problem is that it got very wrinkle once I was outside as you can see on my picture by the way this picture got taken when the entire sky got dark at 12:00 o clock in the middle of the day can y'all believe that it was insane trust me. I though for a moment that the end of the world would be on that day I was so scared, This was the last day I wore sandals from my favourite store Clave It's the perfect finishing touch to so many looks.
I hope y'all have a great first weekend in December! What are y'all up to? I feel like so many fun, festive activities start this weekend. specially ice skating ban I can't wait to ice skate and visiting the Christmas markets and so many Christmas shows in the theatre.
Love,
Virgit
What I Was Wearing:
Vest: Newlook similar HERE and HERE
Pink Blouse: Topshop similar HERE and HERE
Bracelet: Balenciaga
Bag: Justfab similar HERE
Jeans: Longtallsally similar HERE
Sandals: Clave get 10% discount at check out with code "Virgit"


Comments