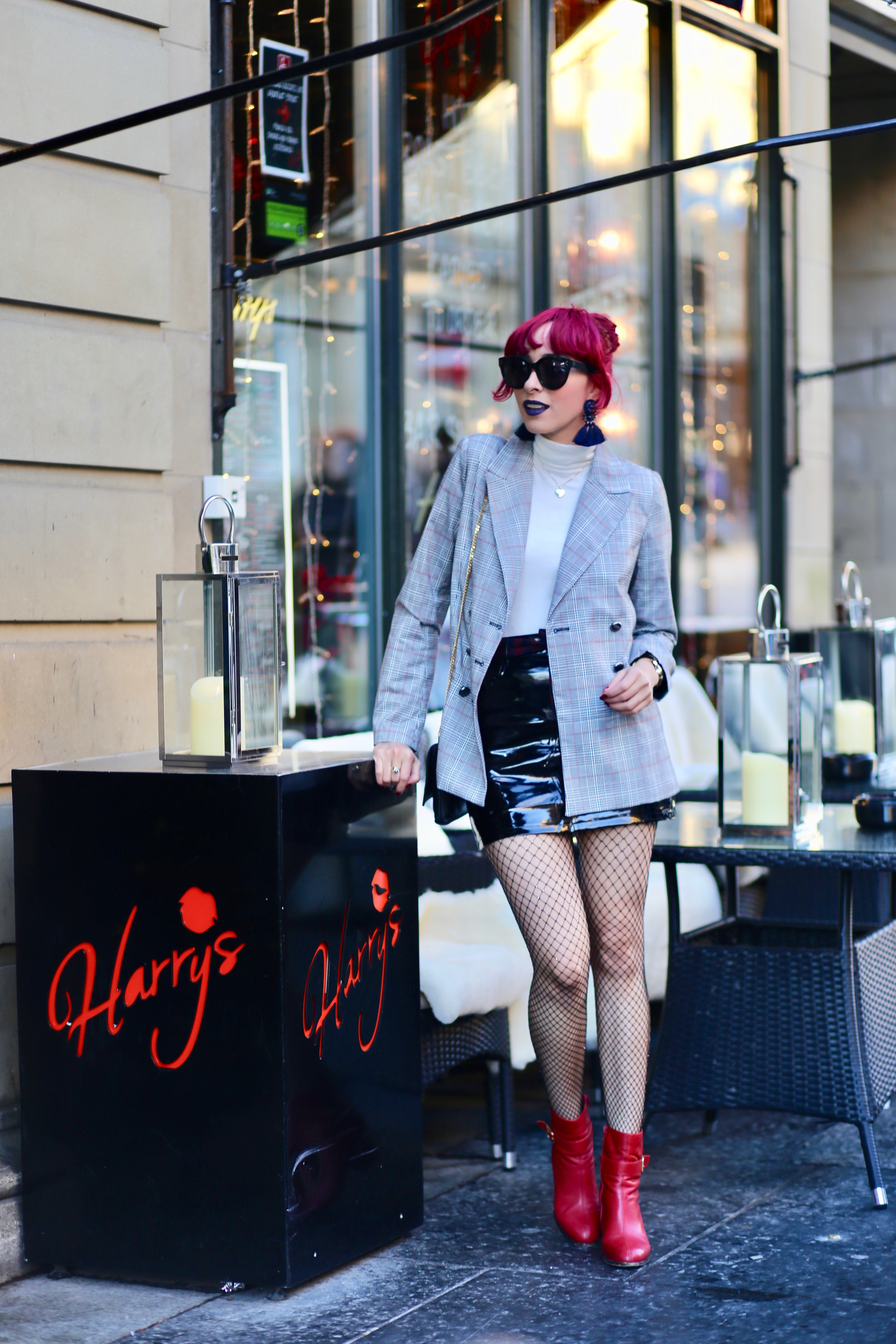 Hey friends! and Happy Wednesday!
It has been ages ago since I last publish something here on my blog like 3 months ago I took a break from social media, as I wasn't feeling ok and had some personal issues to solve the main thing is that I feel better and I have solve some of mine personal problems. I  found a new photographer friend who will be helping me out to take more pictures of my looks so I'm very pleased with that ;D.
I am so excited to share this look with y'all today, because I'm wearing two of my favourite things. But first, how absolutely gorgeous is this check blazer?! It is so trendy. I love how preppy it looks. In combination with the white turtleneck! I think it's the perfect spring outfit. You could easily casual it down more with a pair of jeans, or tuck it into a tailor trousers for a dressier look. I just love it! It's under £50.
As I mentioned above, I'm wearing two of my favourite pieces in today's post. First up I love this lovely vinyl skirt. I decided to buy normal sizes, but I do not recommend that. I'm actually going to purchase another pair in one size up,  as it feels a bit too tight and short when I sit down.
Well, that's about it for today! Thanks so much for stopping by, friends.
Keep in touch,
Virgit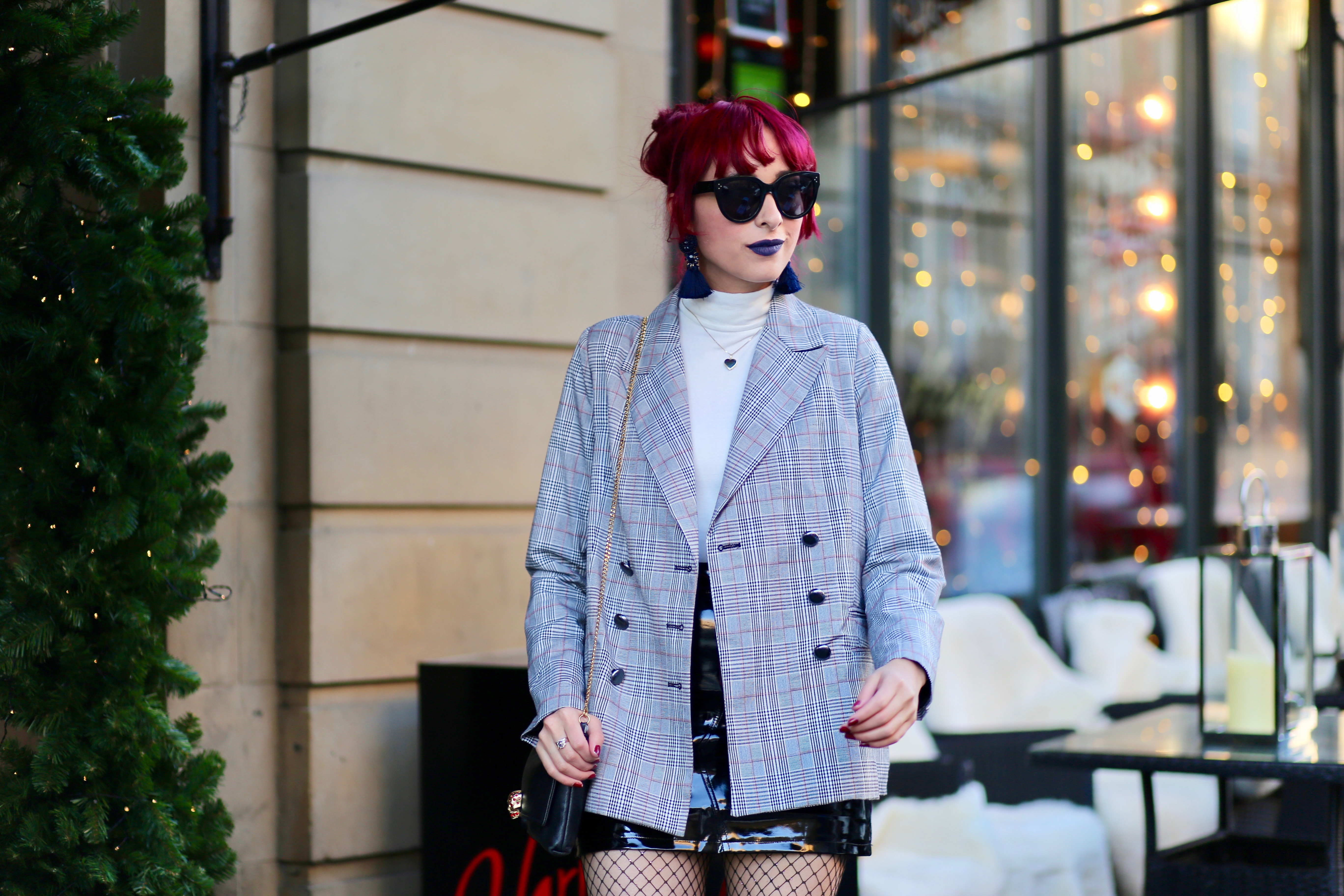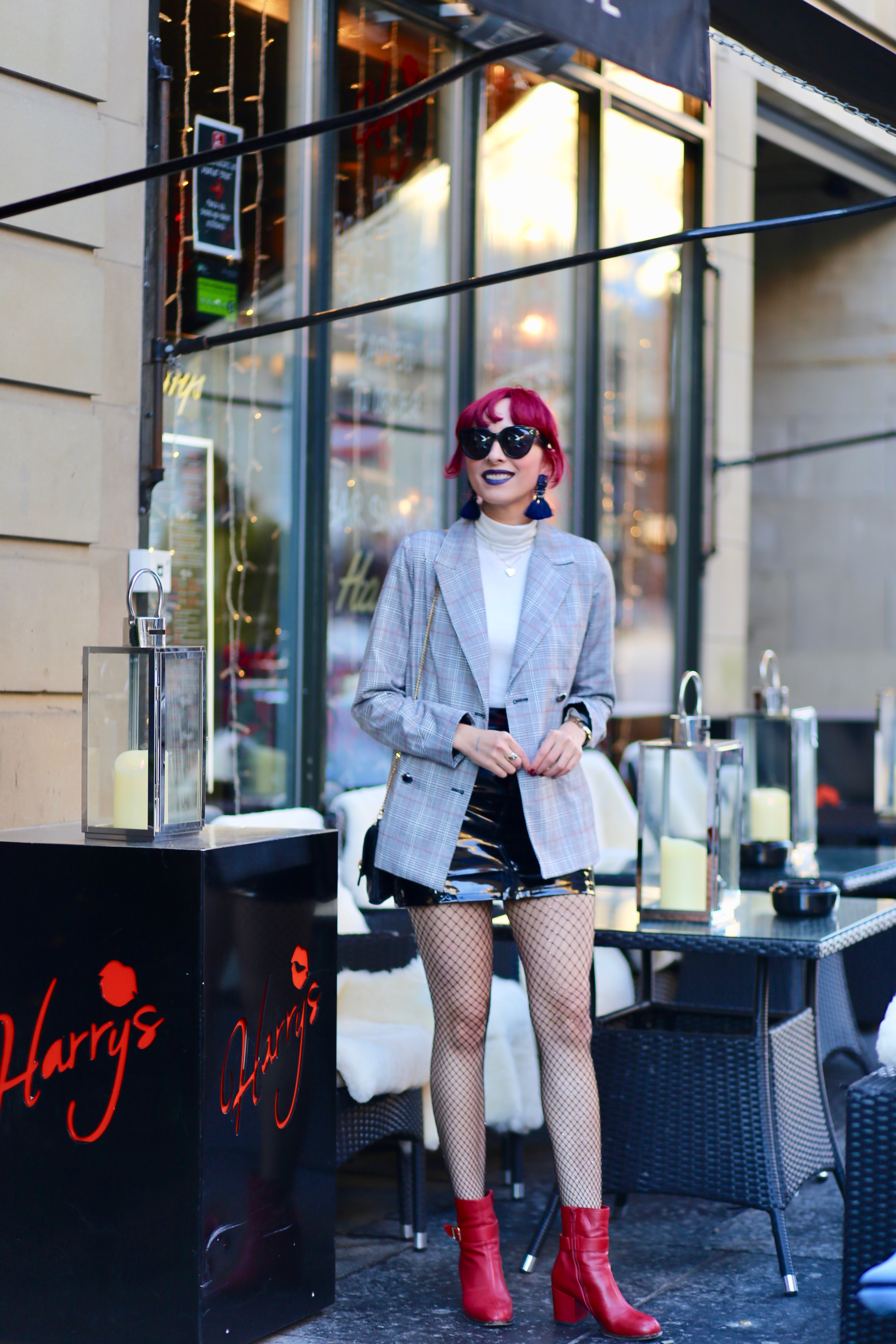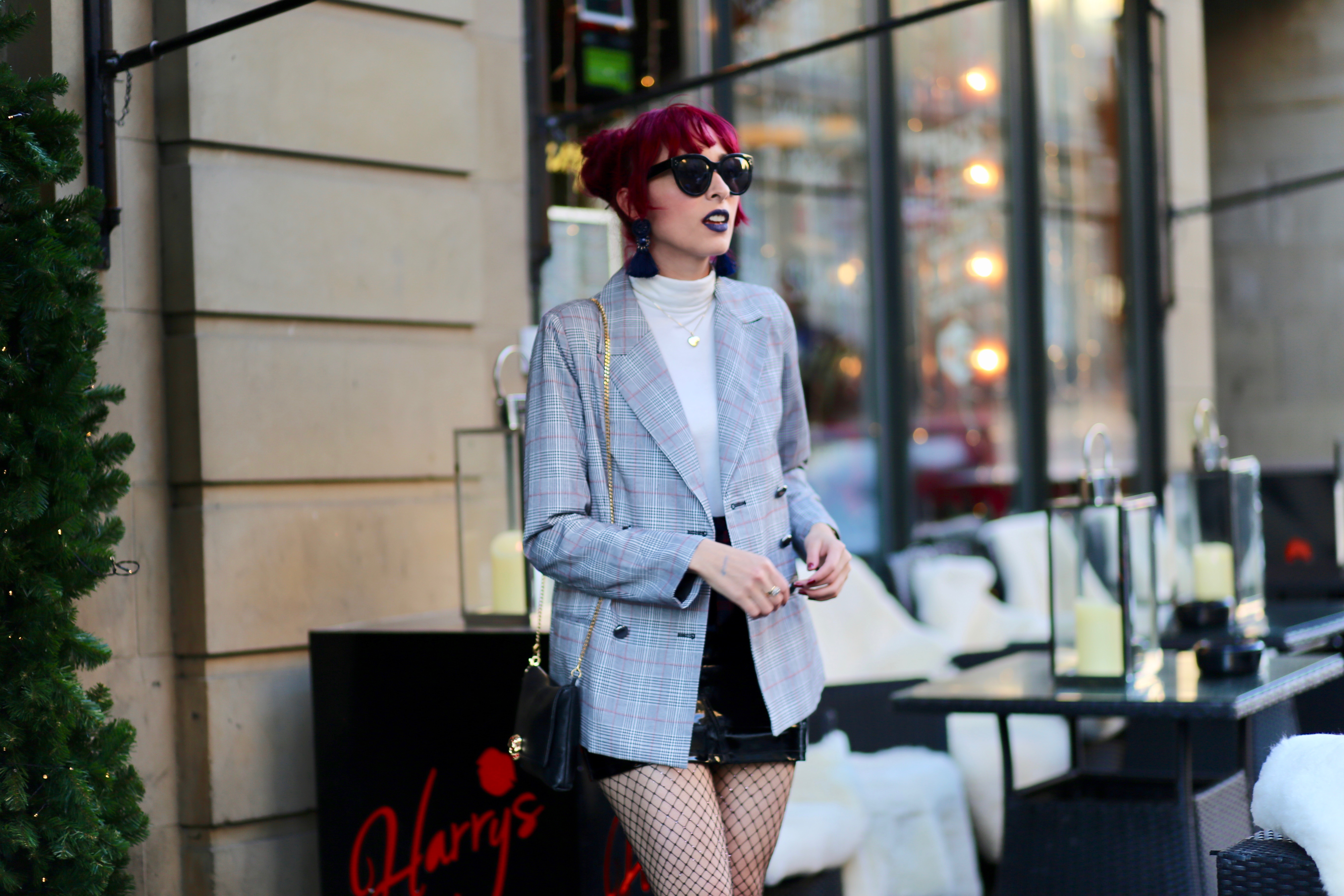 What I Was wearing:
Sunglasses: Celine
Earrings: H&M similar HERE
Turtleneck: Primark similar HERE
Vinyl skirt: Boohoo
Fishnet tights: Primark similar HERE
Boots: Chie Marie similar HERE
Bag: Alexander MacQueen


Comments