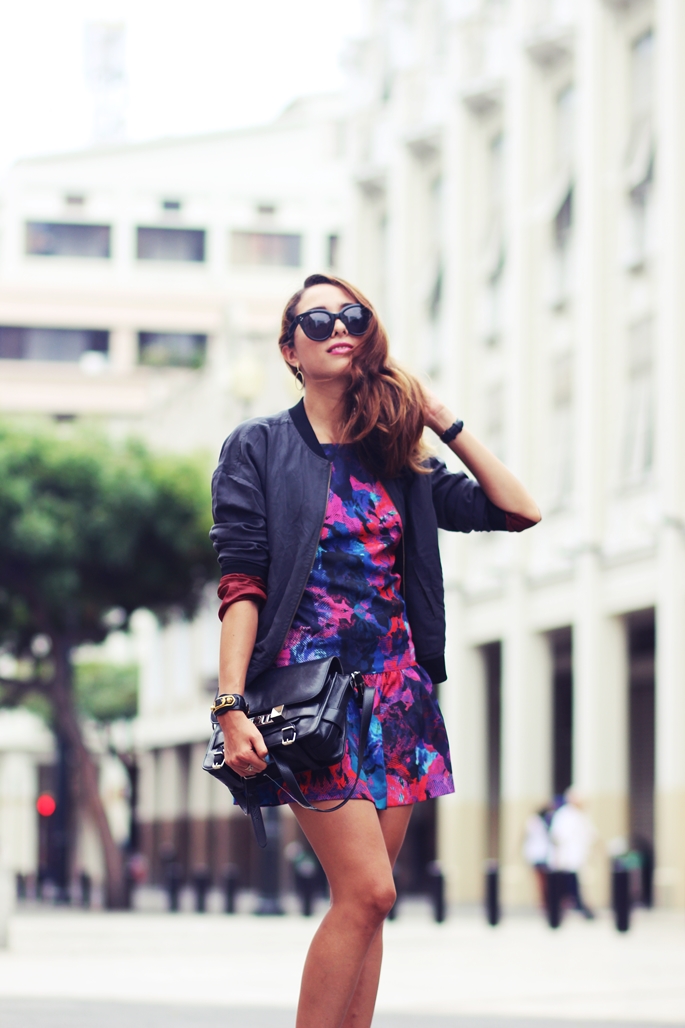 Hello Beautiful people,
Happy Valentines day to all of you , I have been so busy all week long  I have been to the  event of the miss carnaval from Ecuador, and got invited to see the candidates of the future miss Ecuador, and some clothes line events as well but next week I will be working on a very cool project that will reveal it very soon because I still have to keep it a secret.
And Happy Birthday to my little bro!!! missing you <3
Today I got my friends wedding so got I run to the hairdresser , enjoy your valentines day and like I always say it should be every day valentines day right!
Love,
Virgit
Picts by Cristian Barragan www.shotwalk.thumblr.com
What I Was Wearing:
Sunglasses: Celine similar via ASOS
Bomber:Amy and Yvy similar via ASOS
Dress: Finders keepers via ASOS and similar HERE
Bag: Proenza Schouler  similar via ASOS
Heels: zara similar via ASOS
Comments