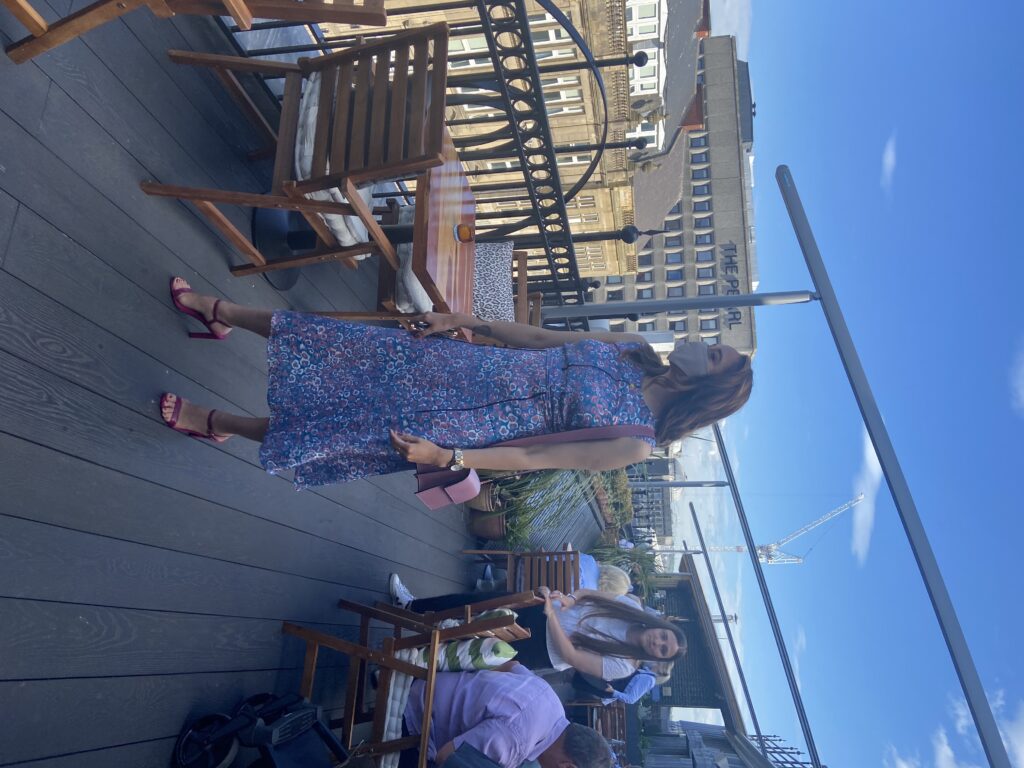 Hello my lovelies,
I was kindly invited to visit " Roof Thirty nine" located on the fourth floor for the first time, perfectly positioned restaurant in the heart of Newcastle, I have only been once before for Santa on the rooftop, just before the pandemic in December 2019. If you follow me on Instagram, you must remember, where I only reveal 1 or 2 pictures on my stories, because I wasn't allowed to reveal much so that Fenwick keeps the excitement alive for the children.
The romantic looking rooftop, had an almost hypnoticly inviting aura. Upon arrival, a very well-dressed maitre D' greeted us on the ground floor entrance to the rooftop by the Northumberland street florist entrance. And he radio to make sure our table was ready, for me and I was greeted with impeccable service from second one! Here the maitre D' took our names, and escort us into the lift which will take you to the 4th Floor. Even the lift is decorated with Newcastle's favourite sculpture " The Angel of the North" The chic, smart decor paired with the vibrant environment had me at "Hello there". Signage will direct you to the Roof Thirty Nine entrance, where you will be again greeted and asked to log in to NHS track and trace before being seated.
I was so lucky that day, that it was around 30 degrees in Newcastle and all I wanted/needed was a watermelon and Jasmine margarita, cocktail. When I read in the menu about that Margarita. I couldn't say no. I enjoy my cocktail as much as the next girl, so thought I knew pretty much what I would get, but somehow the watermelon with Jasmine added such a delicious, fresh kick to the classic Margarita cocktail, I really want to try this at home and think I can safely say I will never want a regular Margarita again!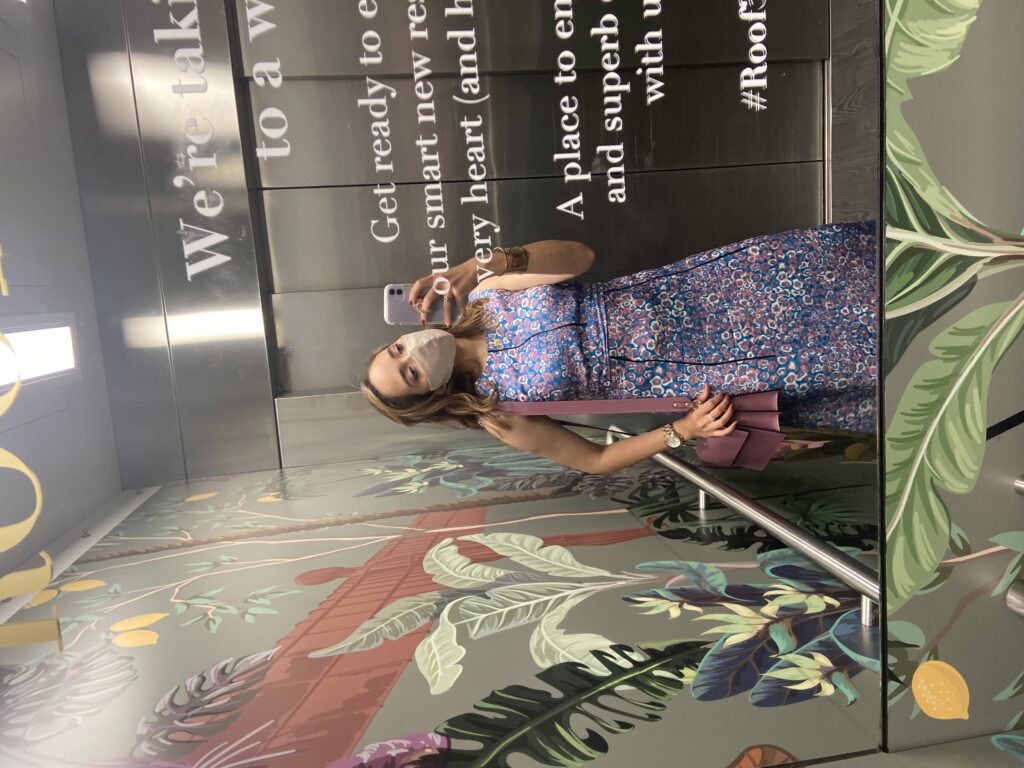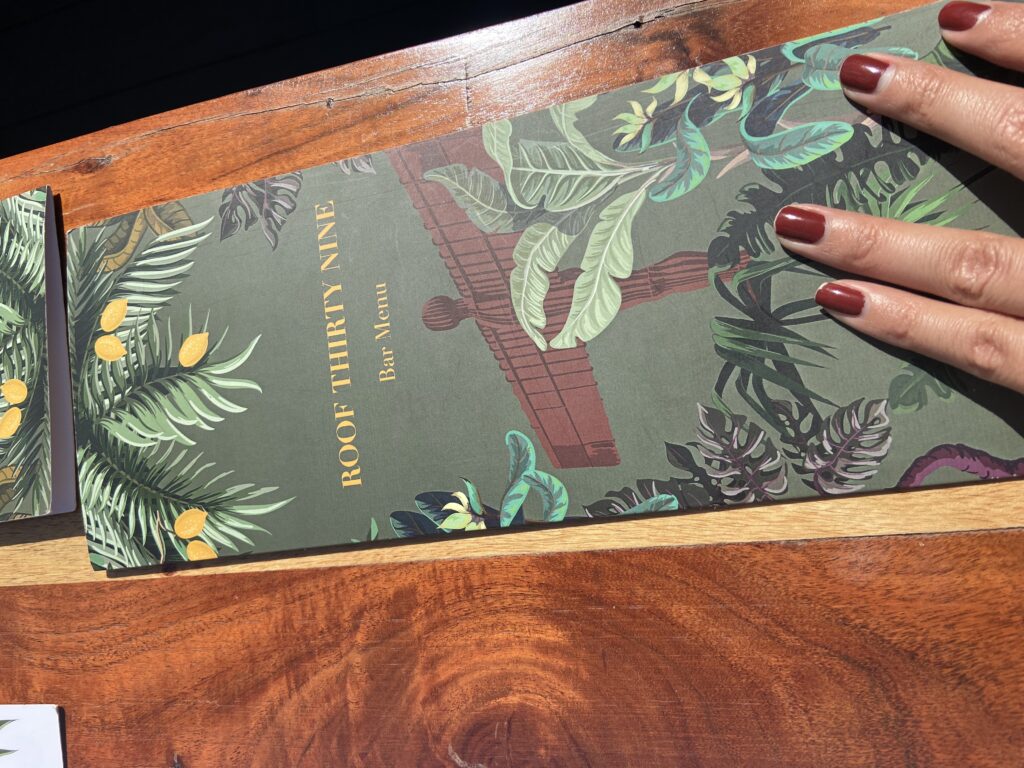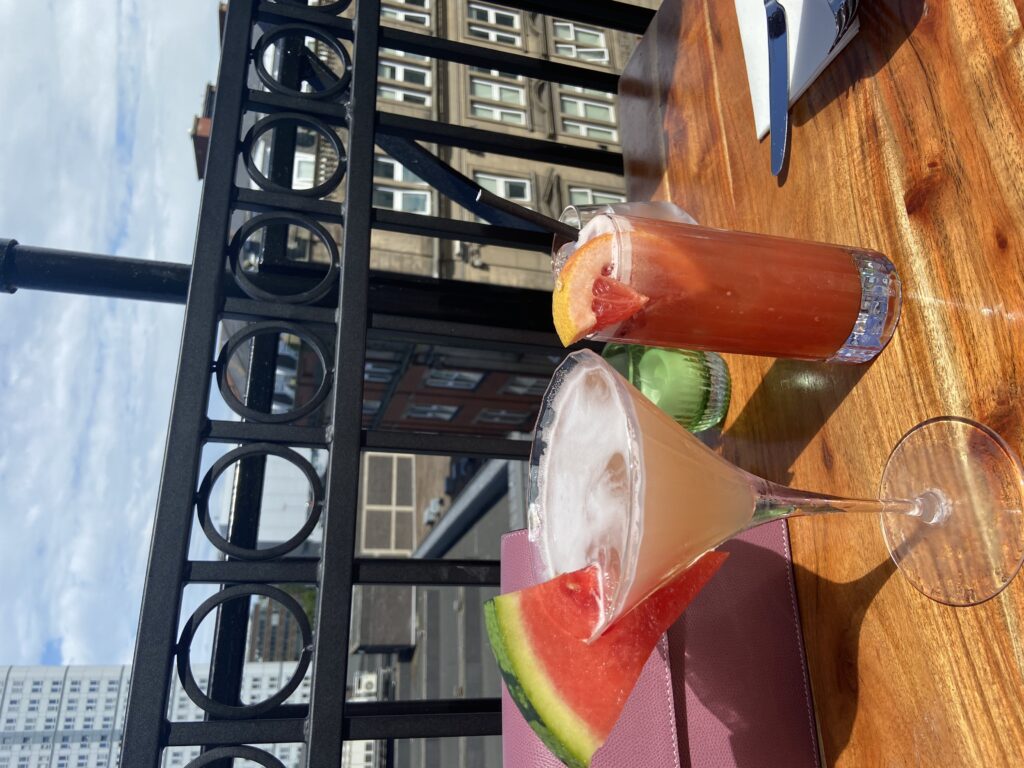 Cocktails on a sunny day. They do have mostly signature cocktails which I liked as I get bored with the same old classic cocktails. I had a watermelon and Jasmine Margarita and a Sloe Moorland Breeze, which is a long and thirst quenching drink.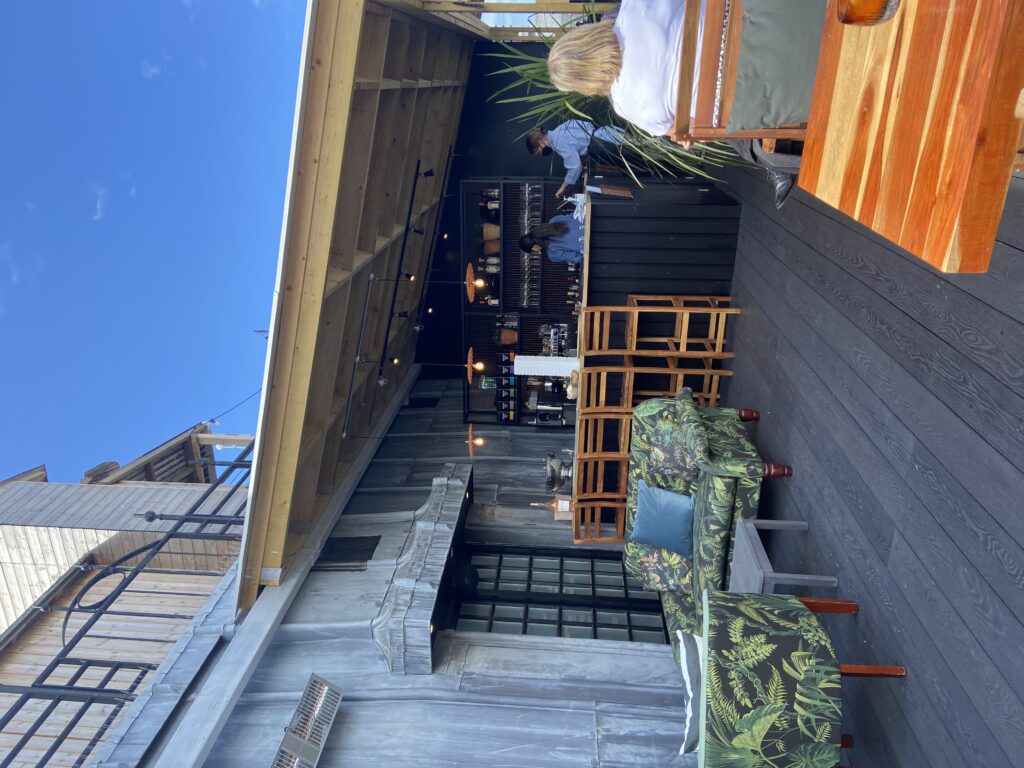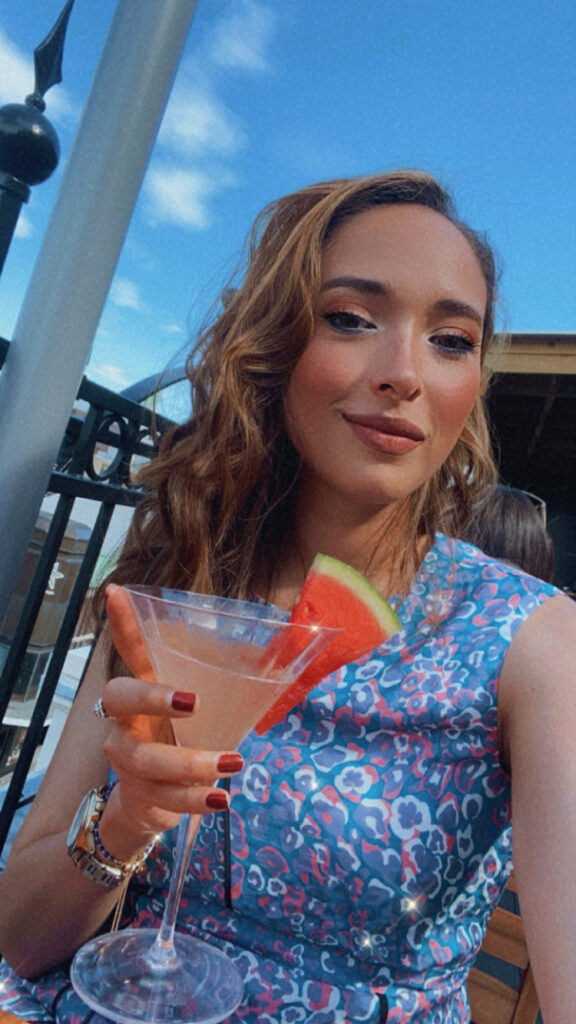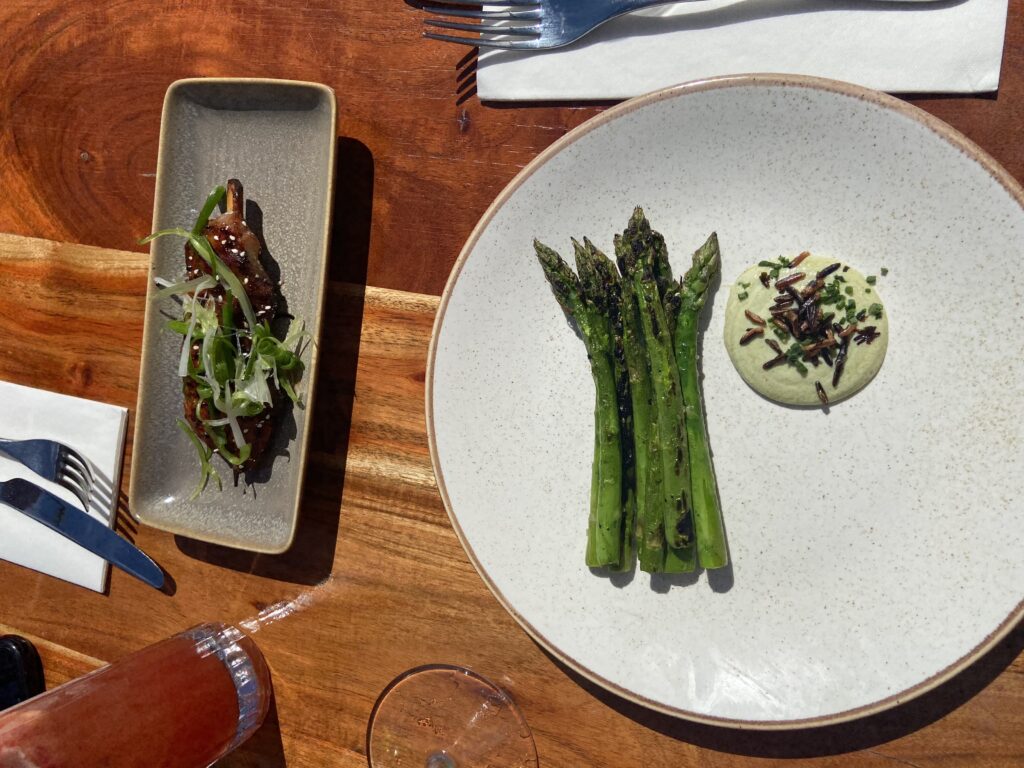 The grilled Asparagus with herb Emulsion and Lemon together with soy and sesame Barbecue Chicken Skewers were both fantastic starters. Naturally, we cleaned the plates barley leaving the glaze!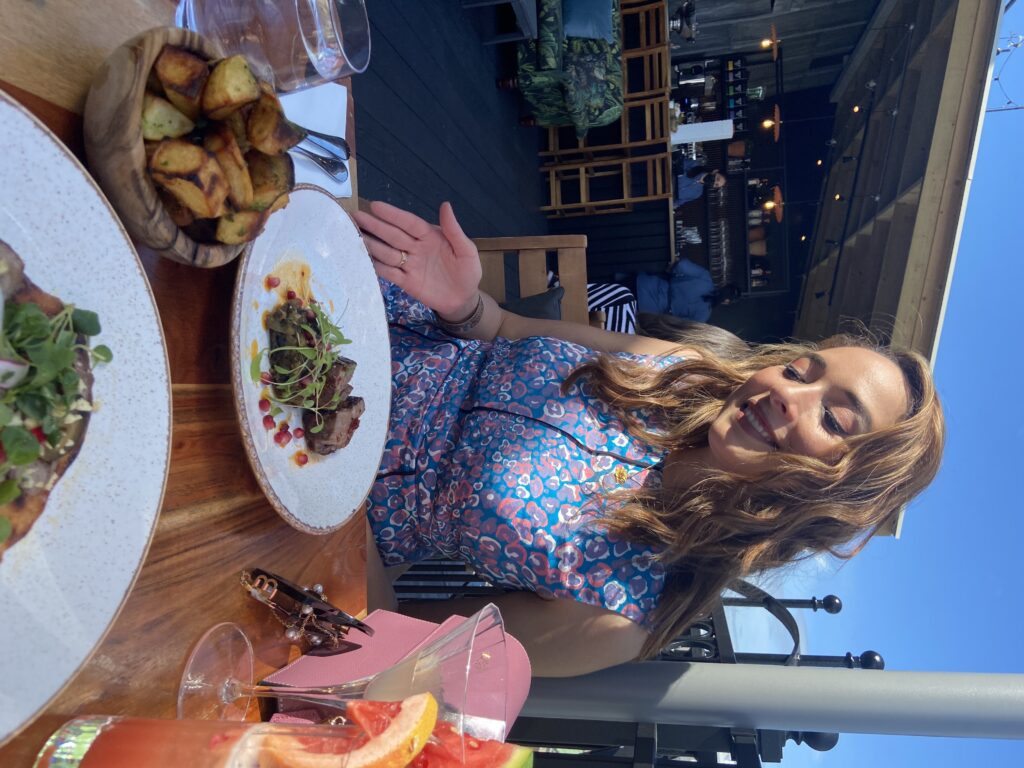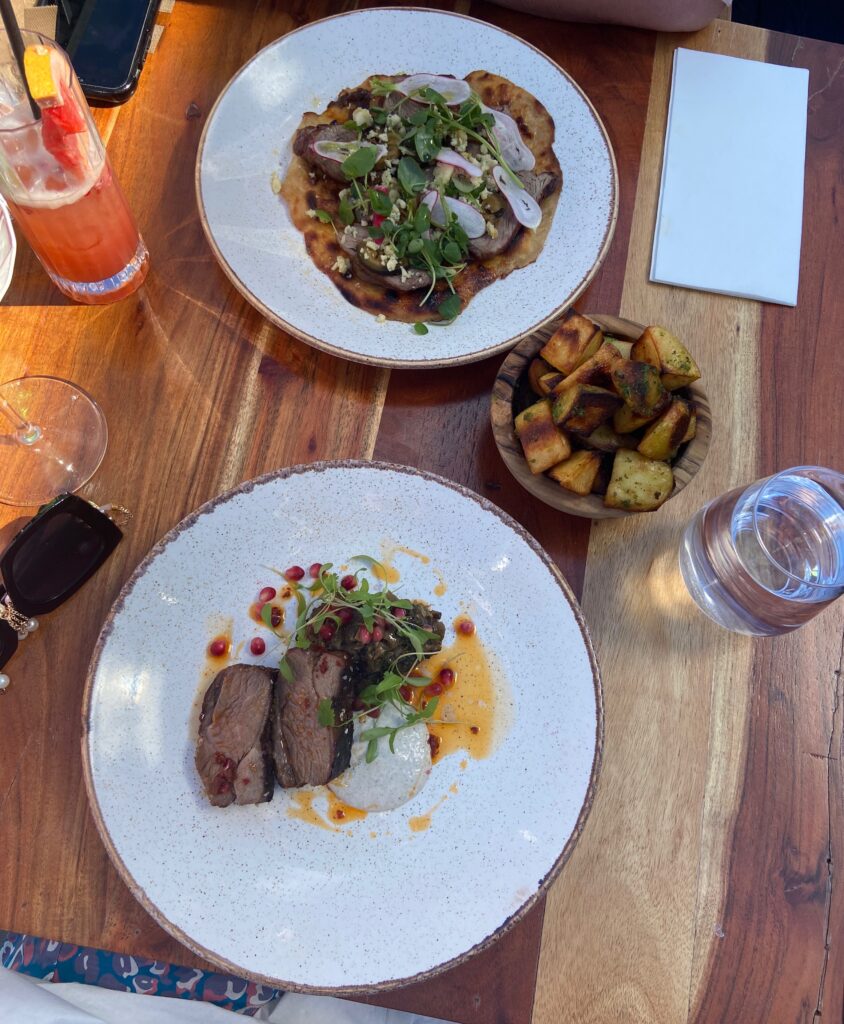 I order the Rose Harissa Lamb with Charcoal Roasted Aubergines and Yoghurt, soft and juicy for main. The mix of flavours and textures between the soft wonderfully unctuous meat and the fresh crisp rosemary and garlic potatoes was just divine! And so mouth watering best lamb I have ever had in town.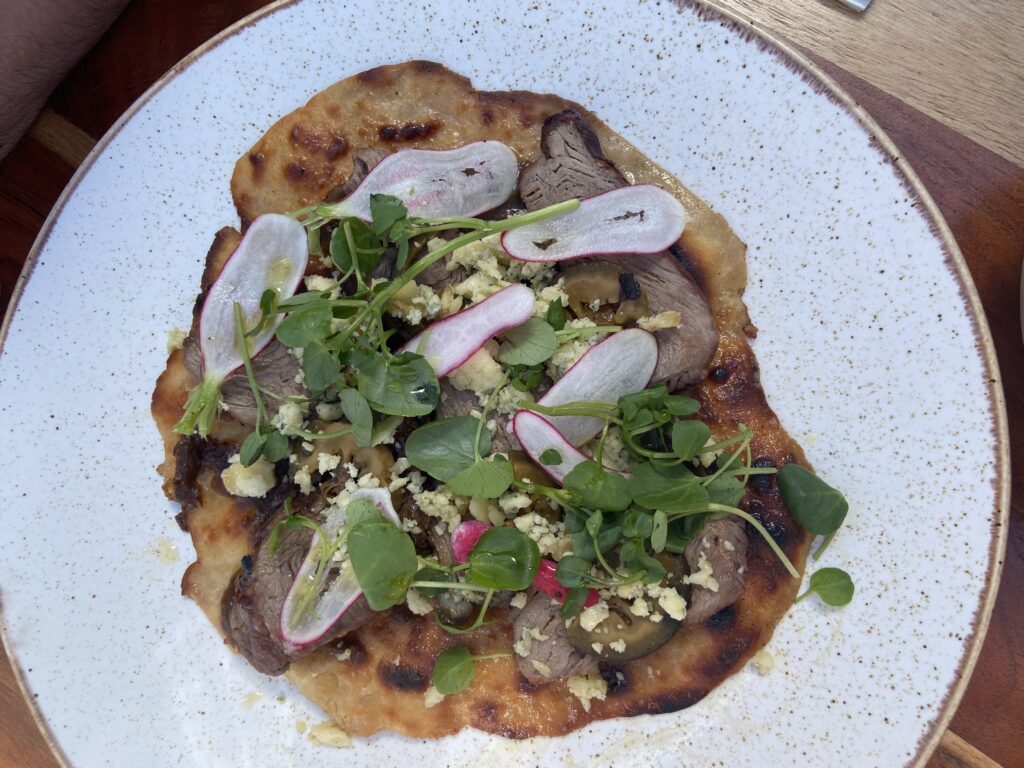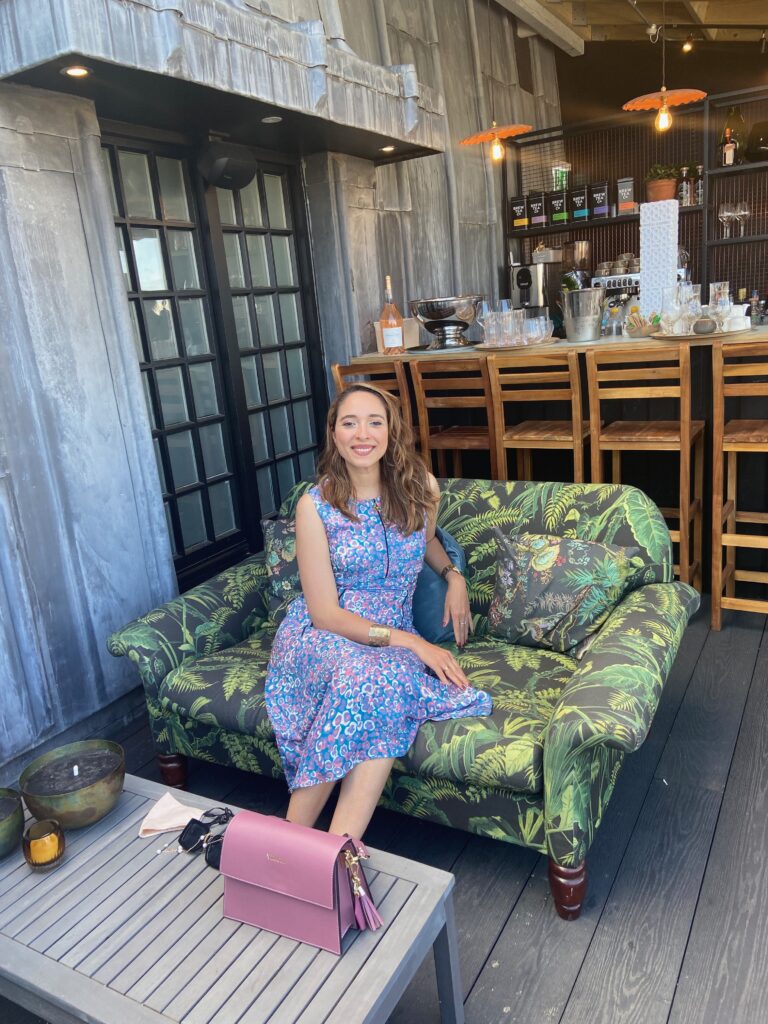 Our fabulous afternoon ended with a fabulous Vanilla Panna Cotta and a strawberry triffle , a mouth-watering mix of sweetness and freshness, and am now a huge fan! of the Vanilla Panna Cotta more then the strawberry triffle I would say having a roasted peach was such a nice touch.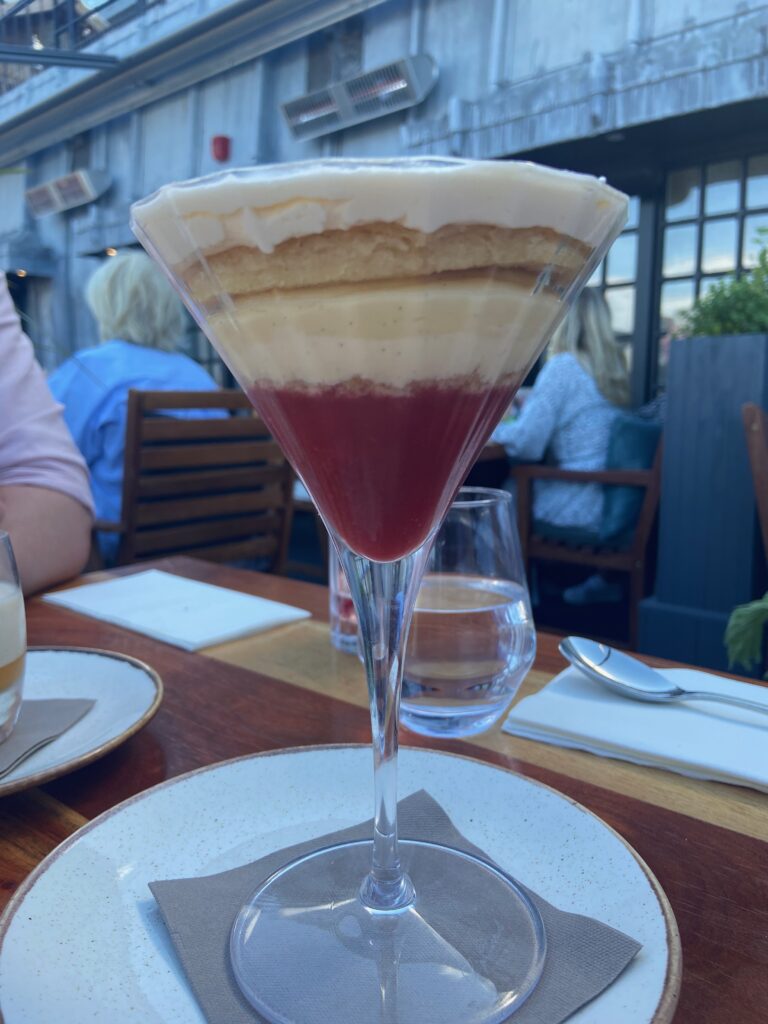 Roof Thirty Nine is ideal for a Cool first date, if it's worth the splurge, I can't guarantee a second date but it is very likely! Haha one thing I have to admit that it's very romantic specially having the view from the roof a place to enjoy fresh air, seasonal food – and your very favourite company.
Thank you Fenwick Newcastle for hosting us. As usual, all opinions are my own. If you have any questions don't hesitate to leave me a message, I guarantee that you won't be dissapointed for anyone who dines at Roof Thirty Nine! Book your table here.
OPENING HOURS:
OPEN
Mon – Wed 10.00 – 18.00 (last admission)
Thurs – Sat 10.00 – 21.00
Sun – 11.00 – 17.00
Comments