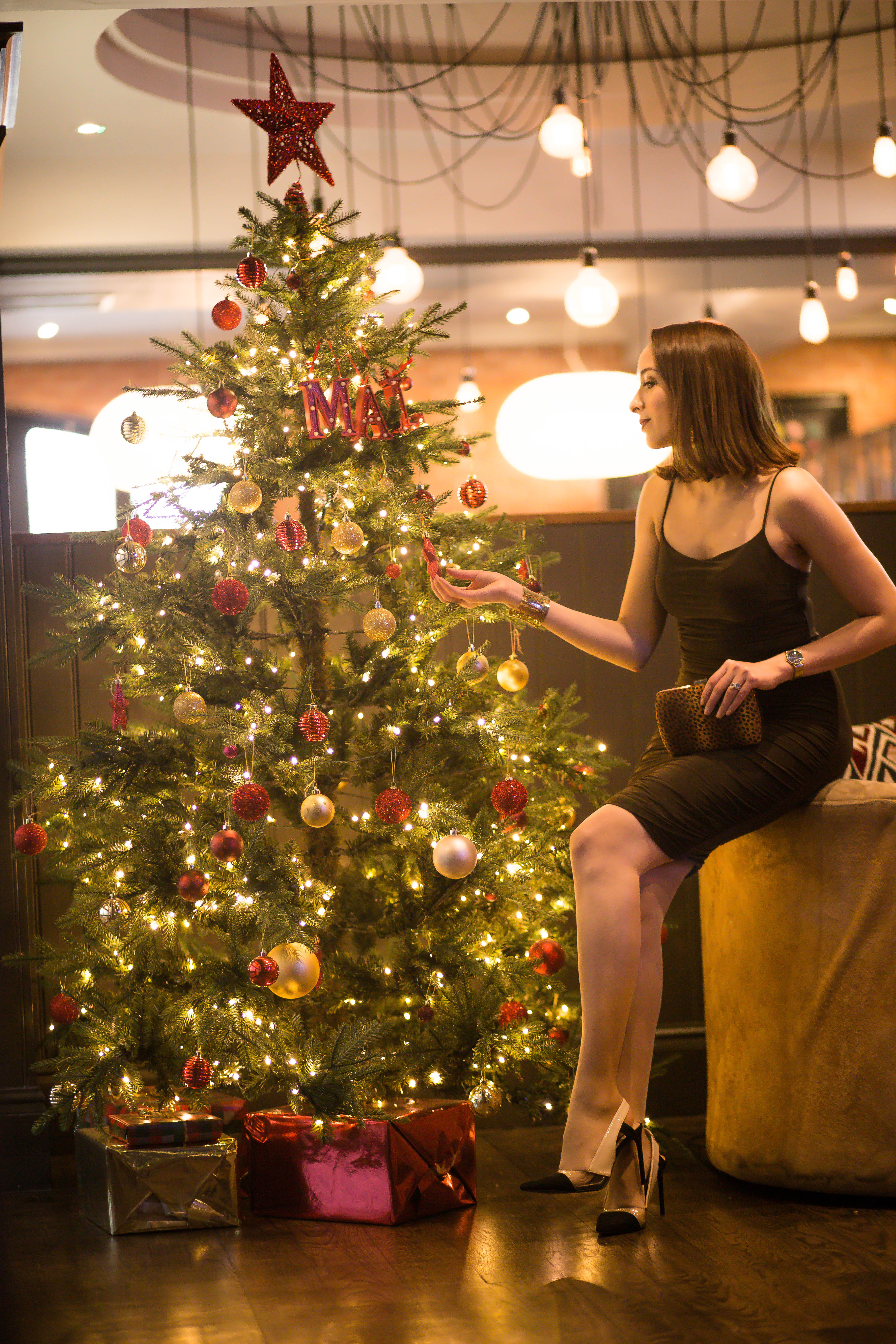 Hello my lovelies,
I can't believe it is Christmas Eve , where did the time go?  this year. I have been so busy that I haven't got the chance to make any Christmas outfit inspiration at all. As you guys follow my instagram stories, I have been on the hunt for Christmas outfits around town. But without a success didn't find anything of my fancy.
I have been working with Femme Luxe Finery for a while, and they have the most amazing festive dresses ever, this is one of them I will be posting an other festive outfit tomorrow. Love how this dress is so flattering on my body, and never knew it would look so good. Even though I'm more of a conservative type. You all know that,  I like how it shapes my body nicely without looking slutty. LoL but I'm glad I'm given new styles a chance.
What do you think?
This year, I'm staying in Newcastle and not travelling back to Amsterdam unfortunately. Missing my family dearly. So  for  everyone living abroad who can't spend Christmas with their love ones, just to let you know you are not alone out there. Wanted to shared some emotions that many can relate, I don't know what would I have done if we didn't had WhatsApp to be able to communicate with your love ones abroad. It is specially hard not to be home during  this time.
But that just makes you stronger as a person, sending my prayers to you all, stay strong sending you loads of love and light during these special times.
May the holy Christmas night bring warmth, happiness and well being into your life. Let the lights of Christmas guide you to success and prosperity and bring peace in your life.
Location: Malmaison Newcastle
Photography by Gareth Owen
What I was wearing:
Dress: Femme Luxe Finery
Clutch: ModaInPelle
Heels: Zara sold out but similar HERE

Comments