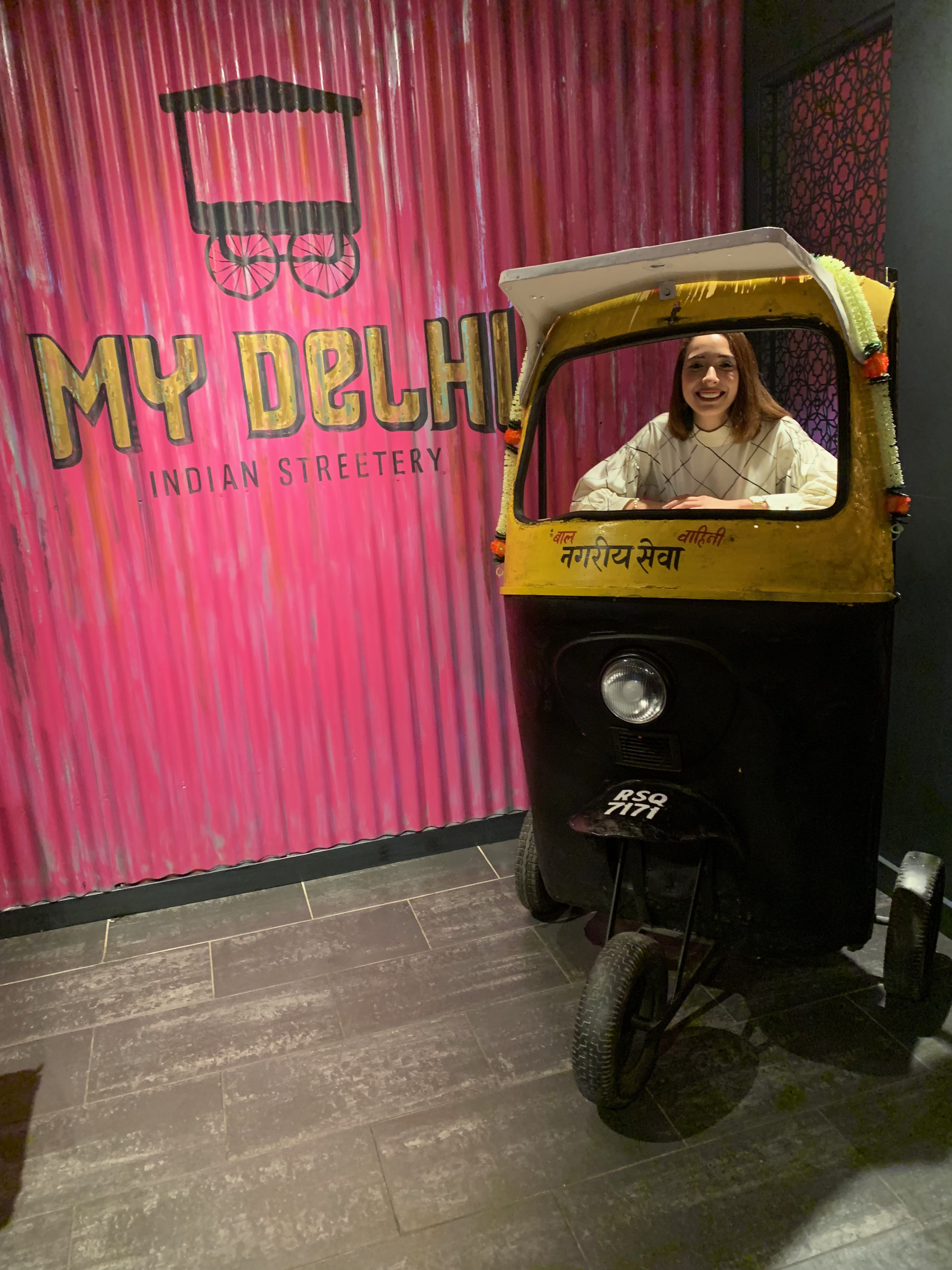 Hi my lovelies,
I want you all let you know that from now on I will be also reviewing restaurants on my blog and not only on my instagram, a few months ago I was cordially invited to review this new street food restaurant in Newcastle Upon Tyne.
India is in my bucket list of countries to visit one of my favourite cities thanks to its rich culture amazing history, warm, kind people, colourful quality fashion, and of course, its incredible food scene. My Delhi restaurant exceeded my expectations on every level.
Why? you might ask, because after living in the UK for 4 years and trying so many Indian restaurants all around the country, I have to confess that My Delhi Indian streetery is on an other level, prices are affordable and they sell  original Indian food in an excellent surrounding that you won't find in another Indian restaurant.
When I posted the food on my instagram some of you who have been to Delhi or are from India knows the traditional food and told me that "GOL GAPPA" is a traditional dish that you can only eat in Delhi. That's when I realise I have come to a good place ;D.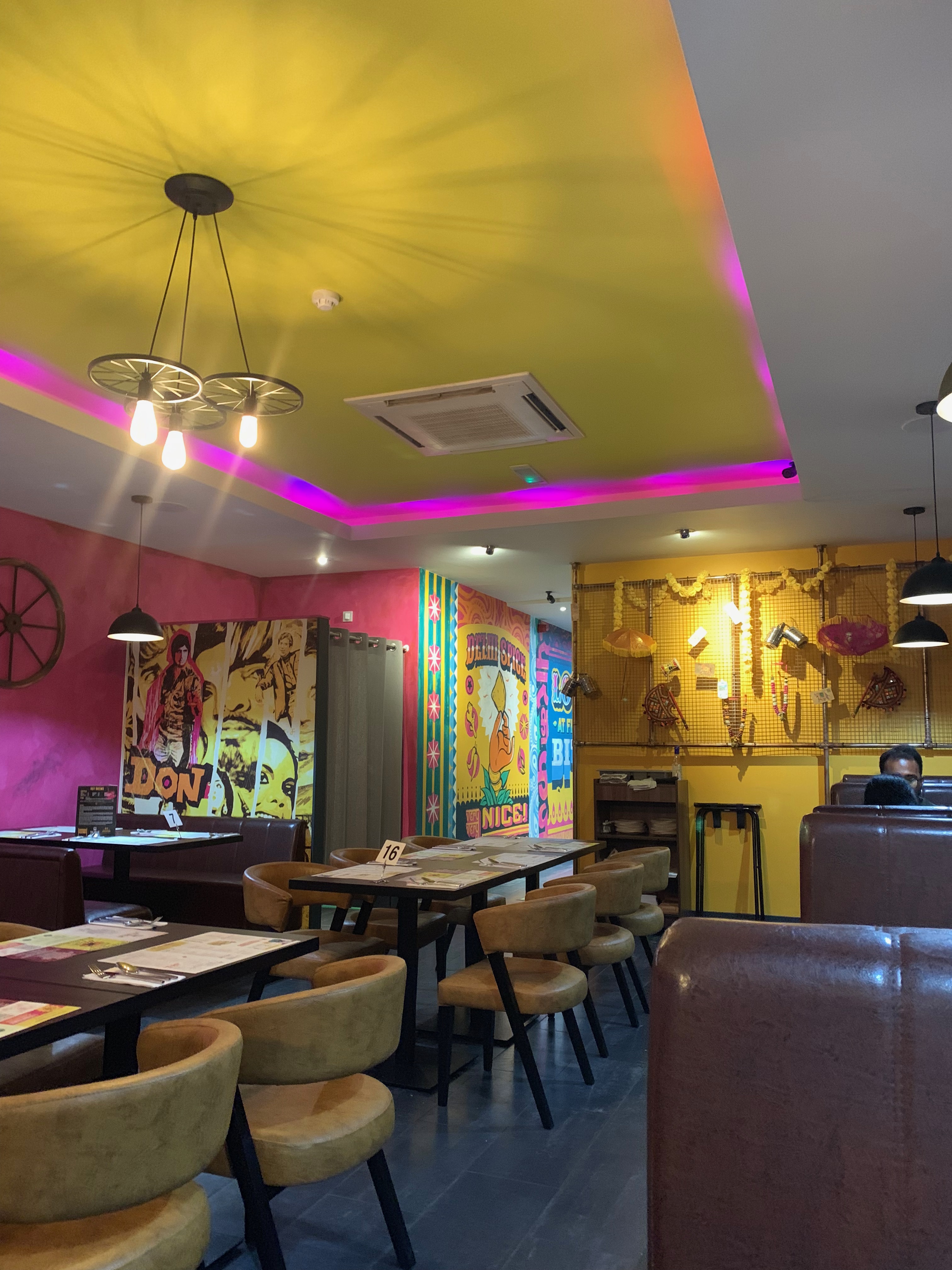 My Delhi is located at 87A Clayton Street, Newcastle upon Tyne NE1 5PY England in the city centre of town, not far from monument or central station.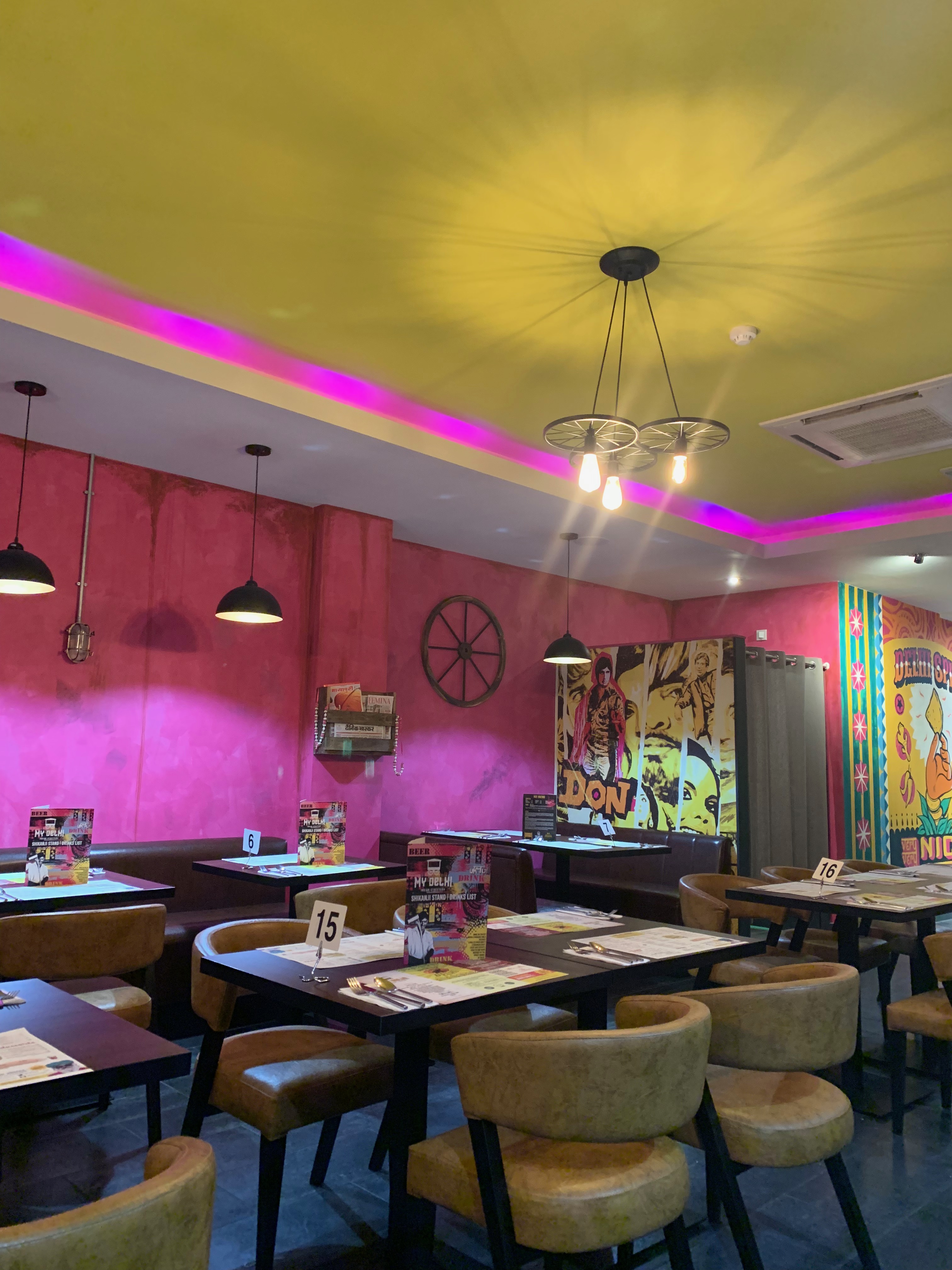 The restaurant has a nice ambiance, good decor and spotlessly clean.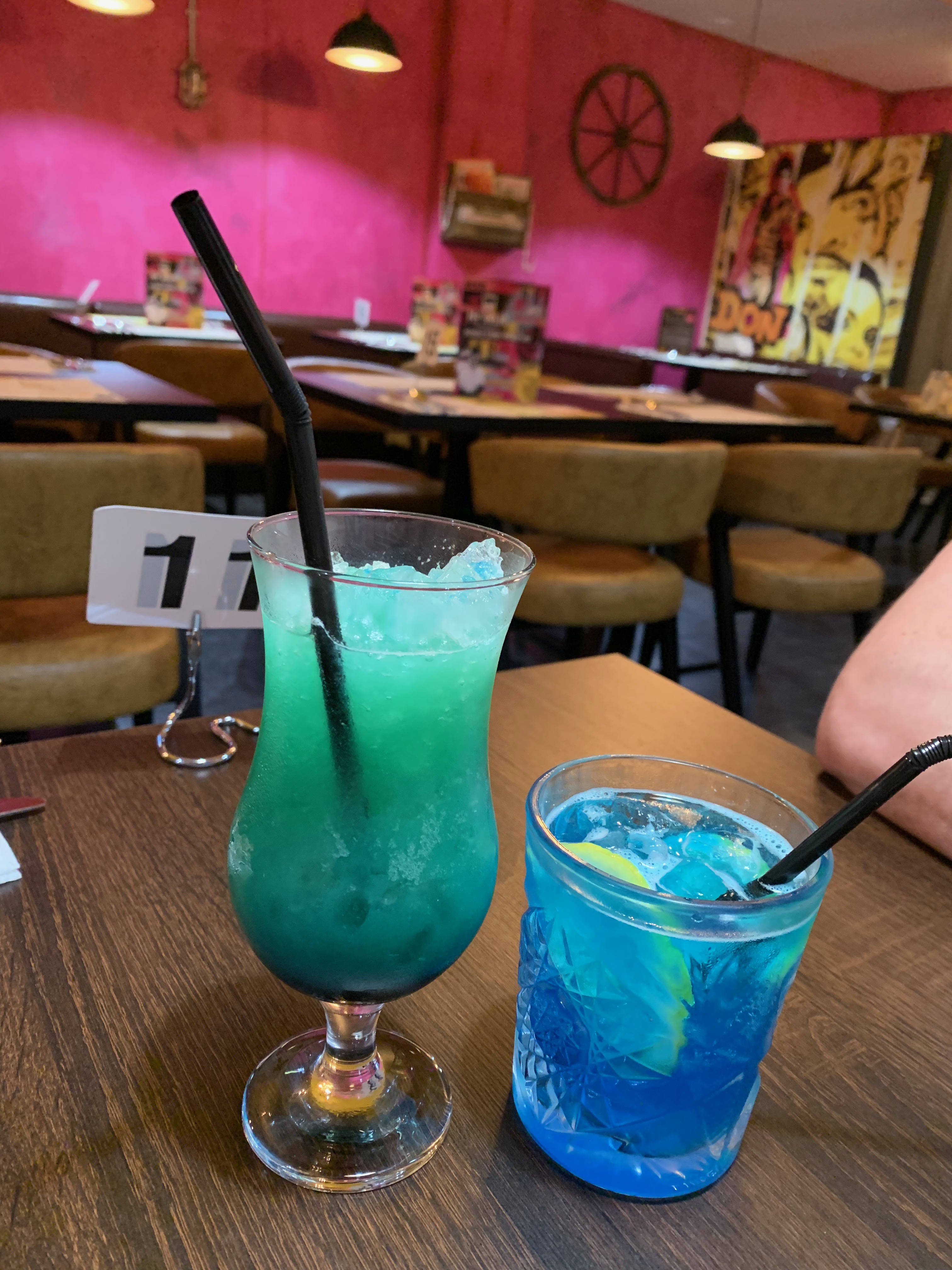 We were welcome with two cocktails, one is called sexy Monica I was dying to try their cocktails as I wanted to know how the flavours and tastes are in India even know people don't drink much alcohol there I'm aware.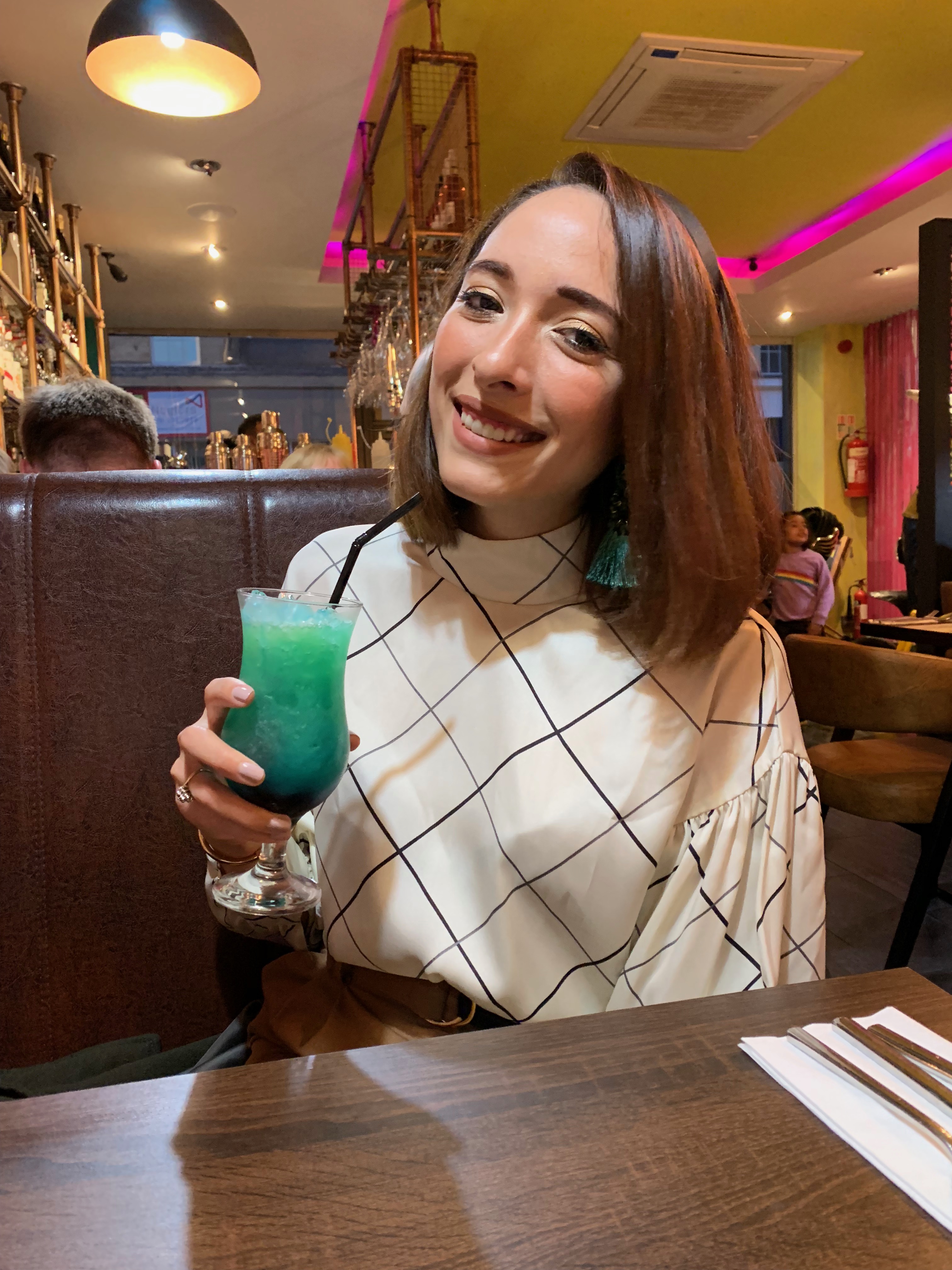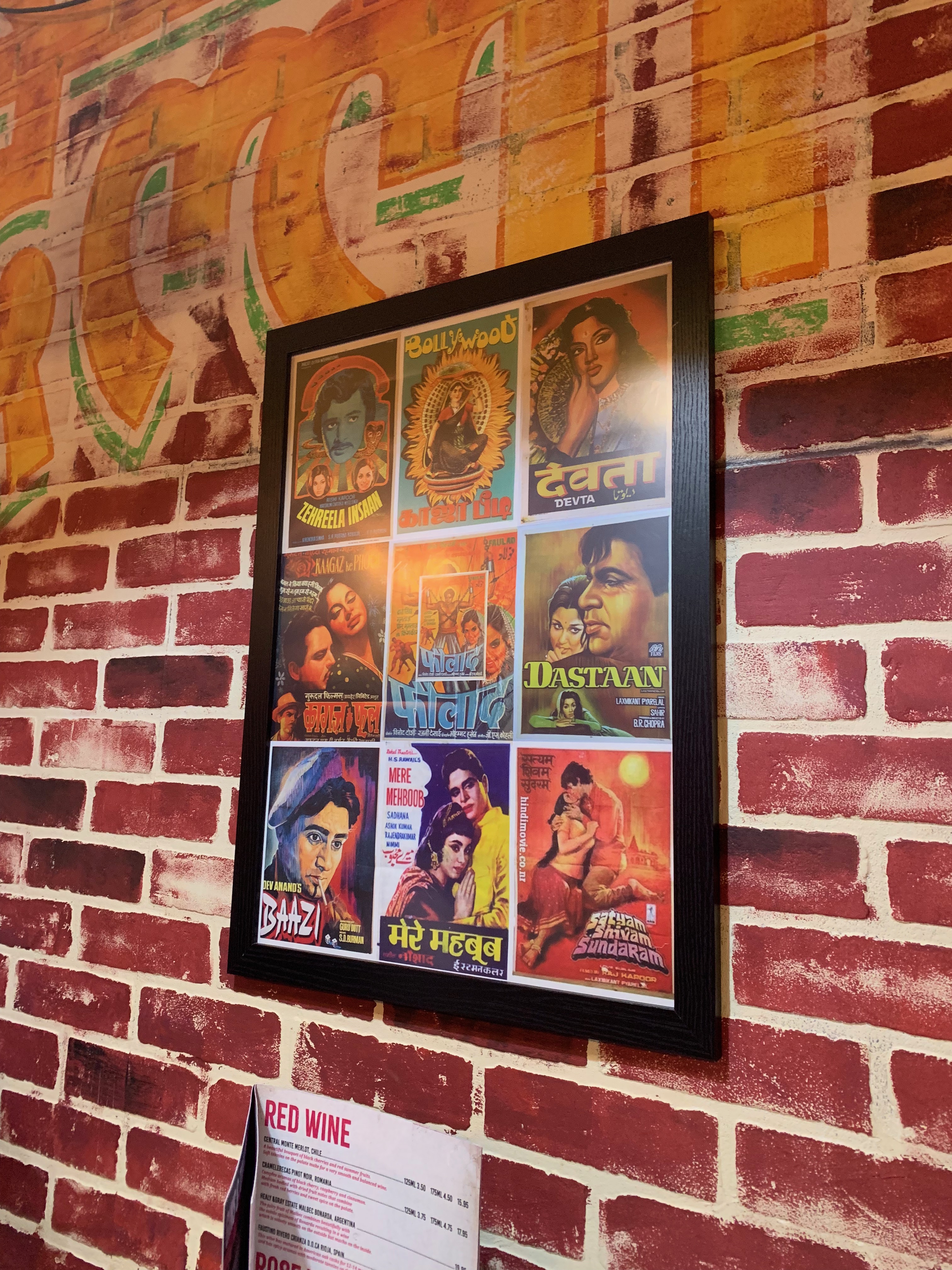 Love the Bollywood posters give the restaurant an authentic vibe from the interior to the dishes.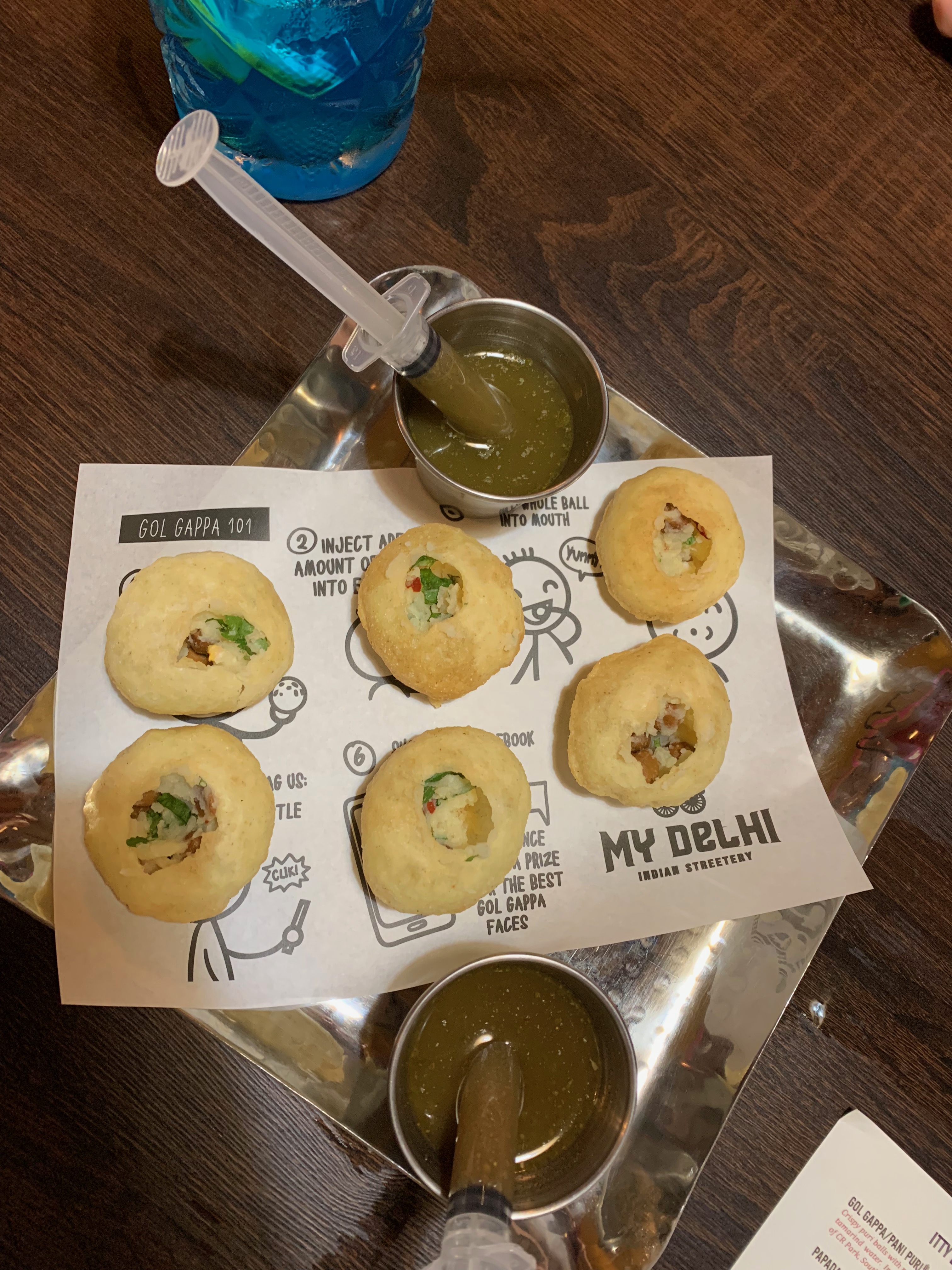 For starters we had the famous GOL GAPPA the most amazing Indian dish I have ever tried if I'm honest, Abdul our waiter was informative and so enthusiastic about the restaurant. I love when people enjoy working at their workplace. My Delhi has given Indian food a modern twist, especially seeing those syringe in my plate it remind me to the pancakes I ate  at the dispensary hehe
Crispy puri balls with potato, chickpeas and tangy and sweet tamarind water, inspired by the hawkers of CR parks, South Delhi. Costing £3.90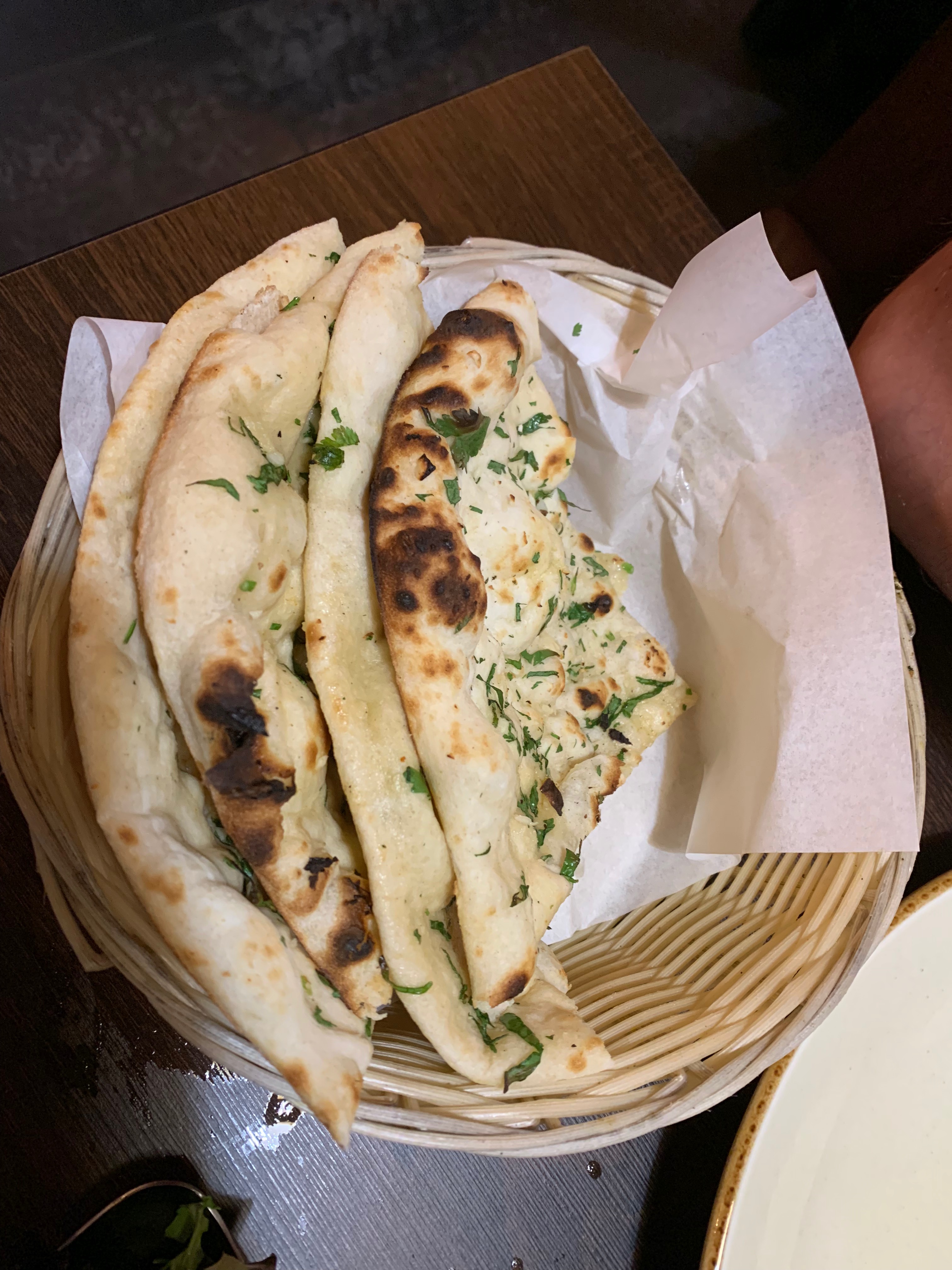 Truly heavenly food and impeccable service, we started our meal with a feast of fresh, crispy,delicious home-made garlic naan bread. For only £2.80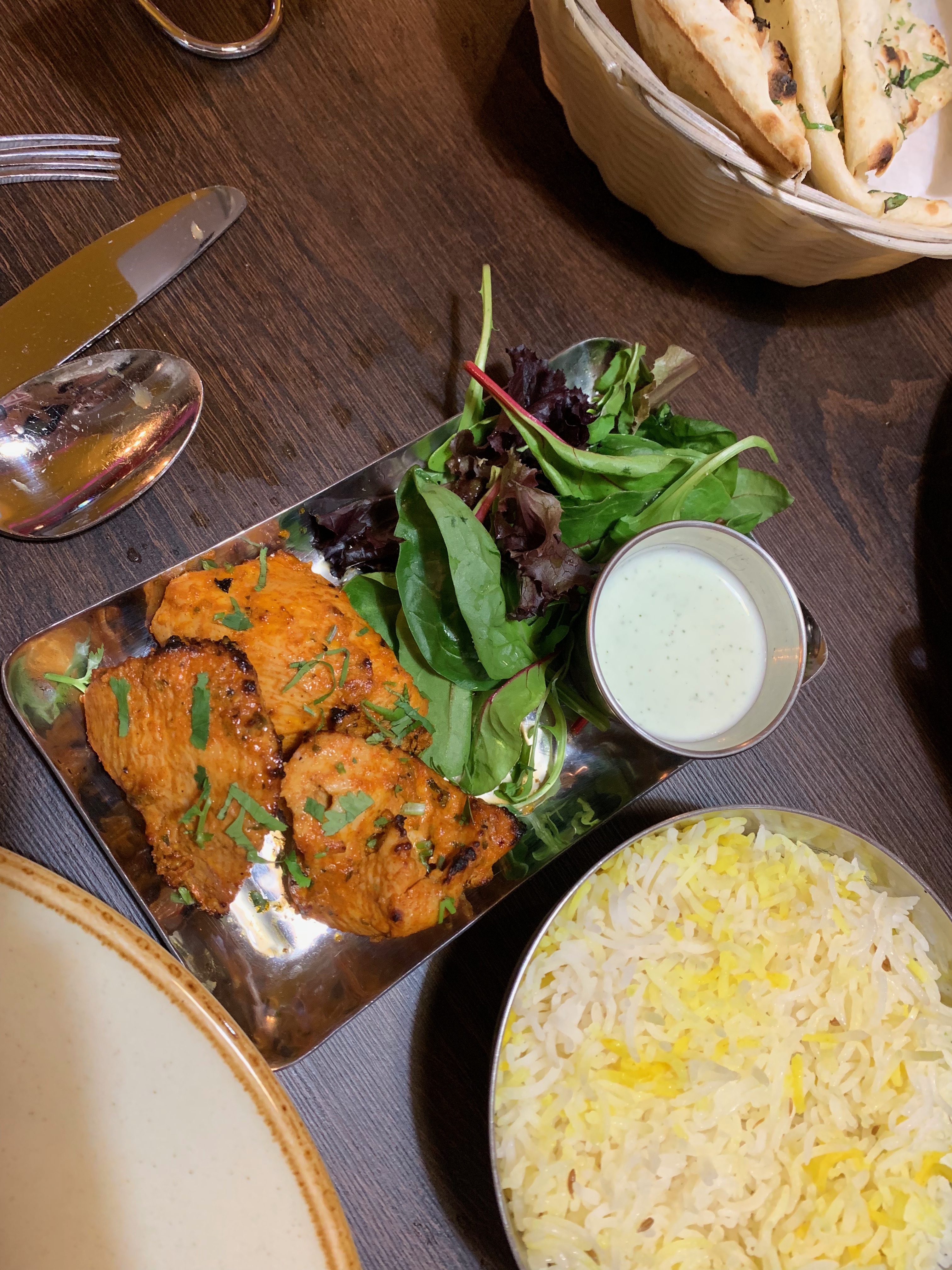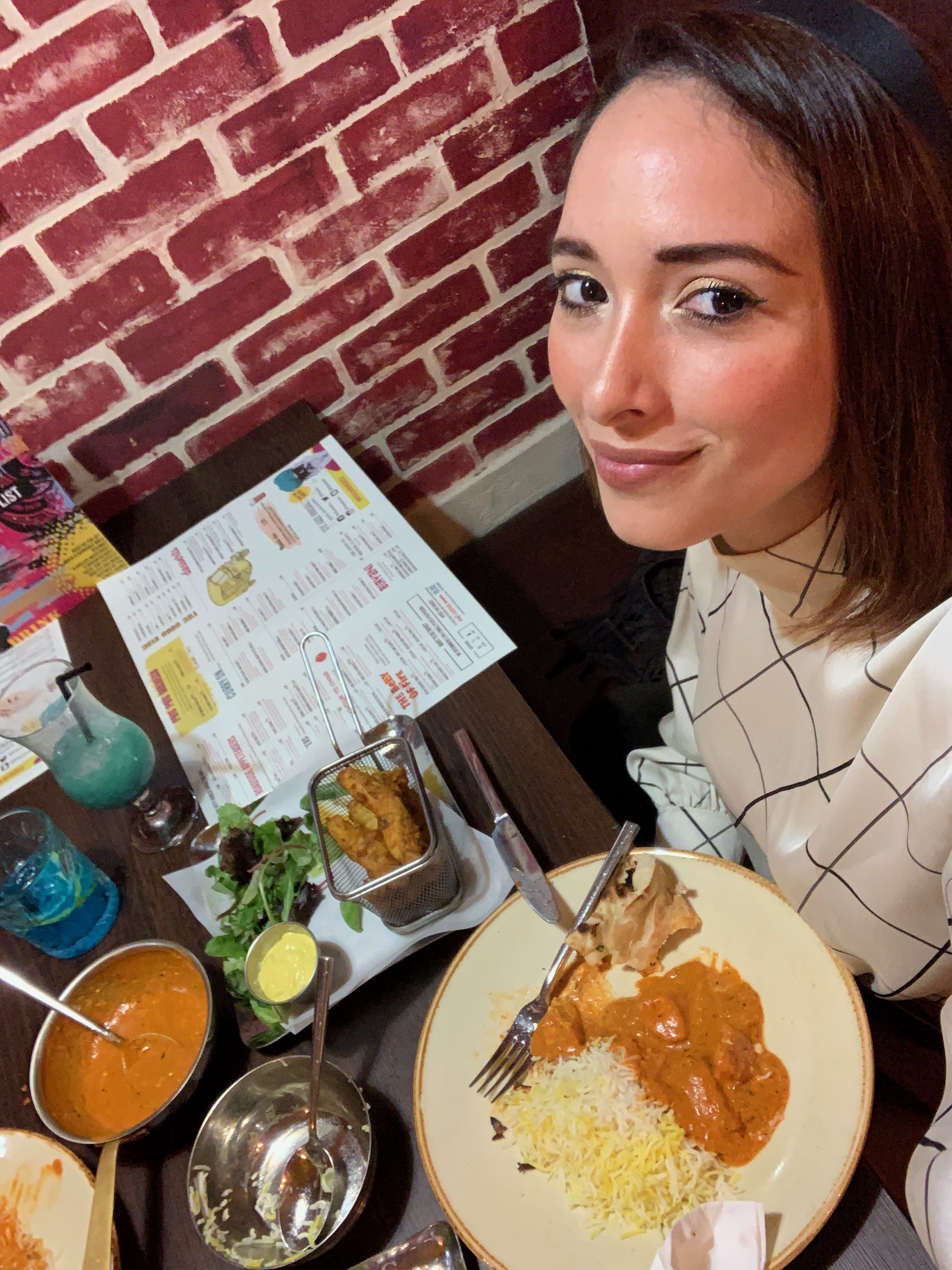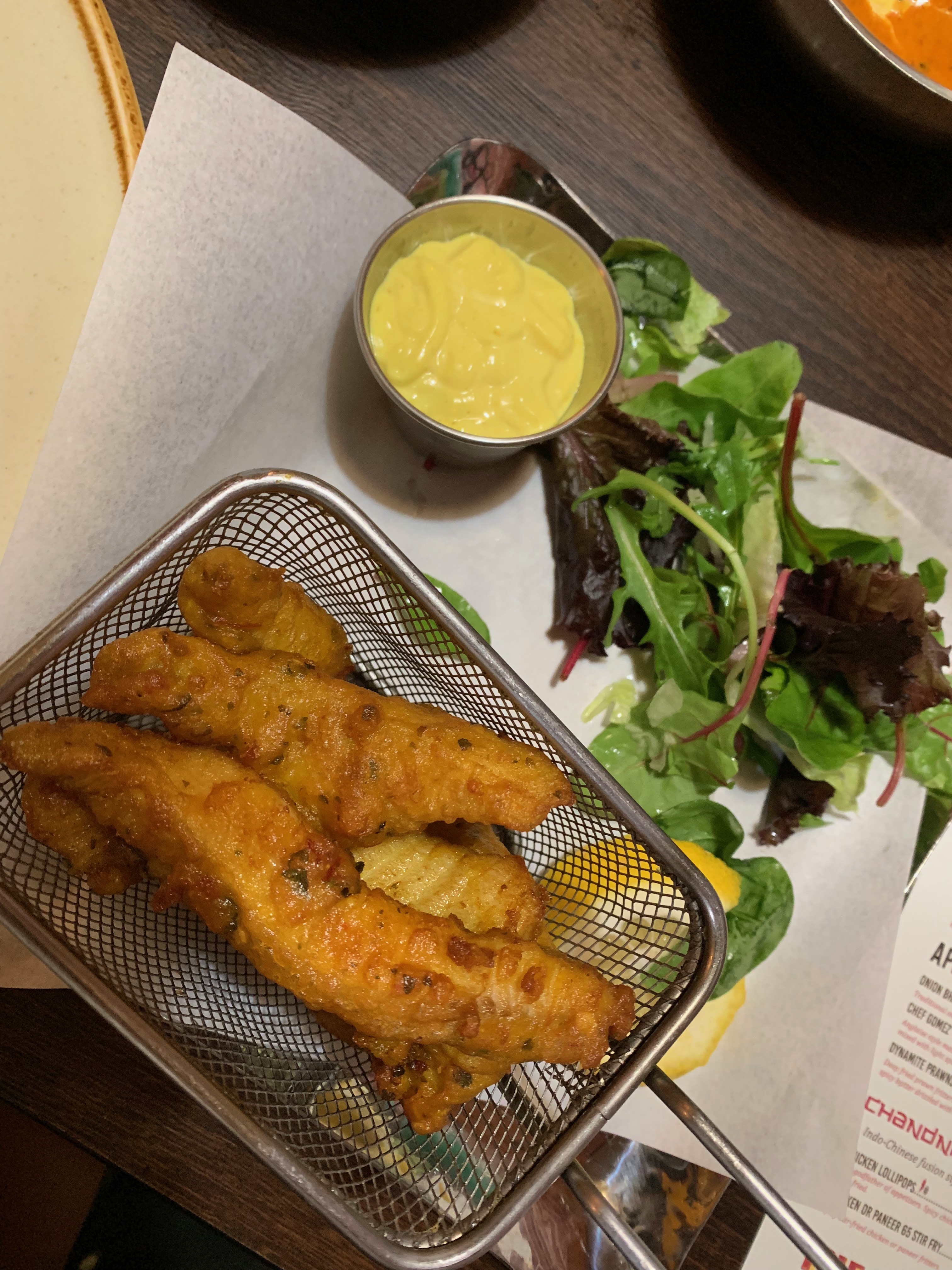 We also shared a few small plate dished like chicken tikka, butter chicken 1950 and amritsari  is a lightly battered Indian fish fingers served with the most delicious Delhi style tartar sauce, it was so finger licking. There are few places in the world that give you better value for money than this restaurant.This was again a delicious combination  Totally recommend this dish if you get the chance to visit My new Delhi when you are in town. Three dishes one can not miss.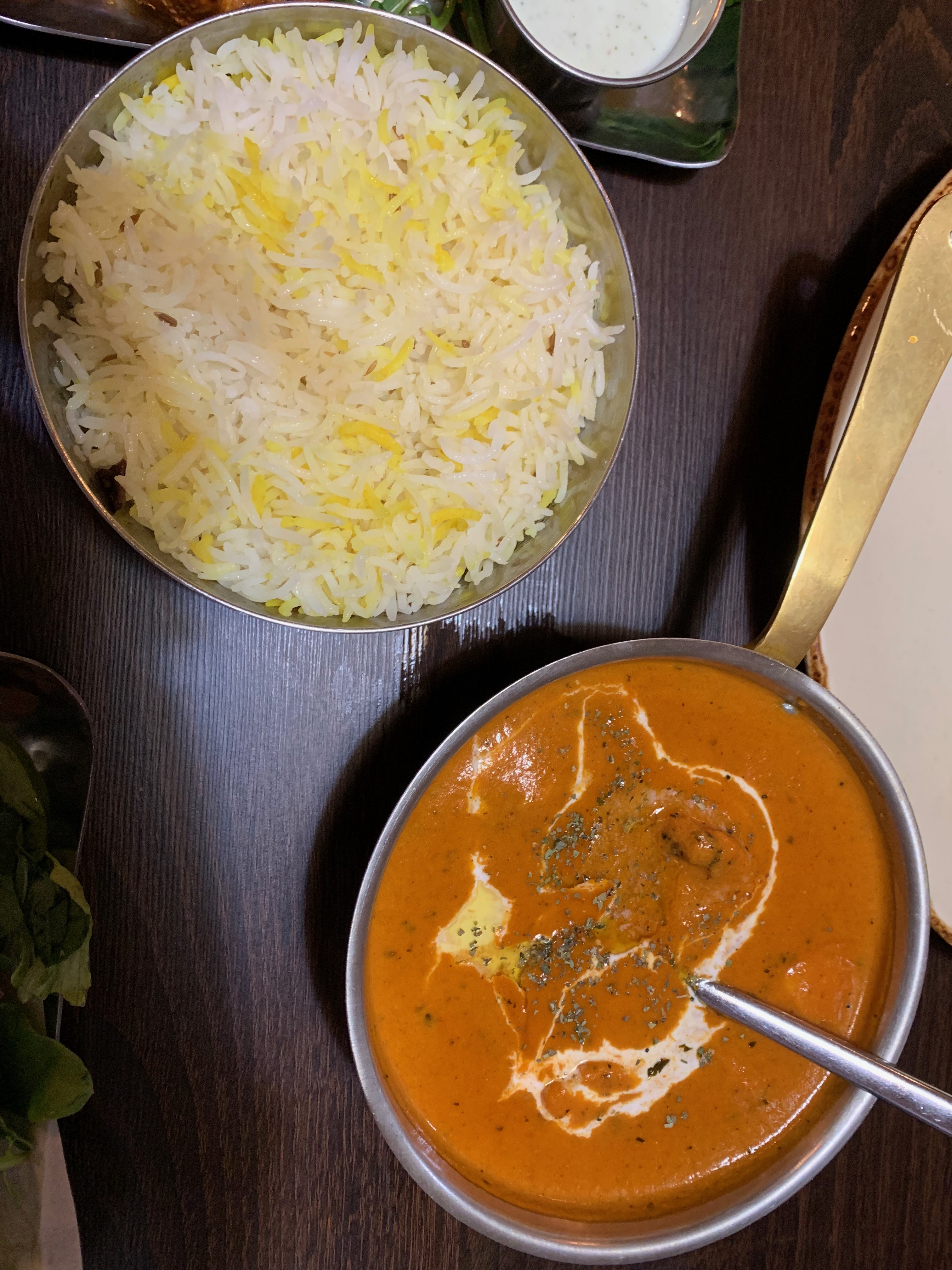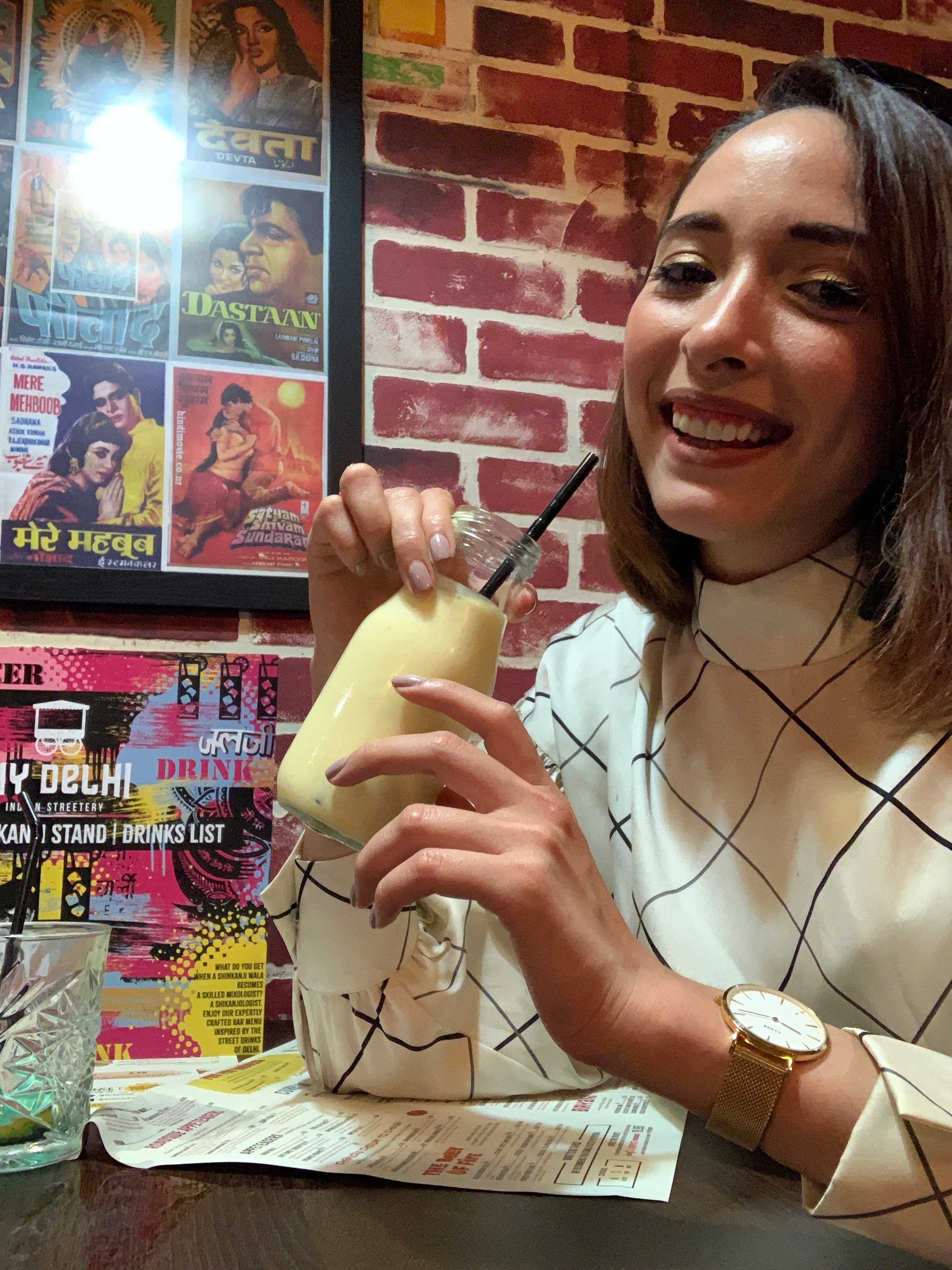 I strongly recommend treating yourself to a mango lassi while enjoying such delicacies! Every time I visit an Indian restaurant I have to drink it, is one of my favourite drinks from India, have you ever tried it ?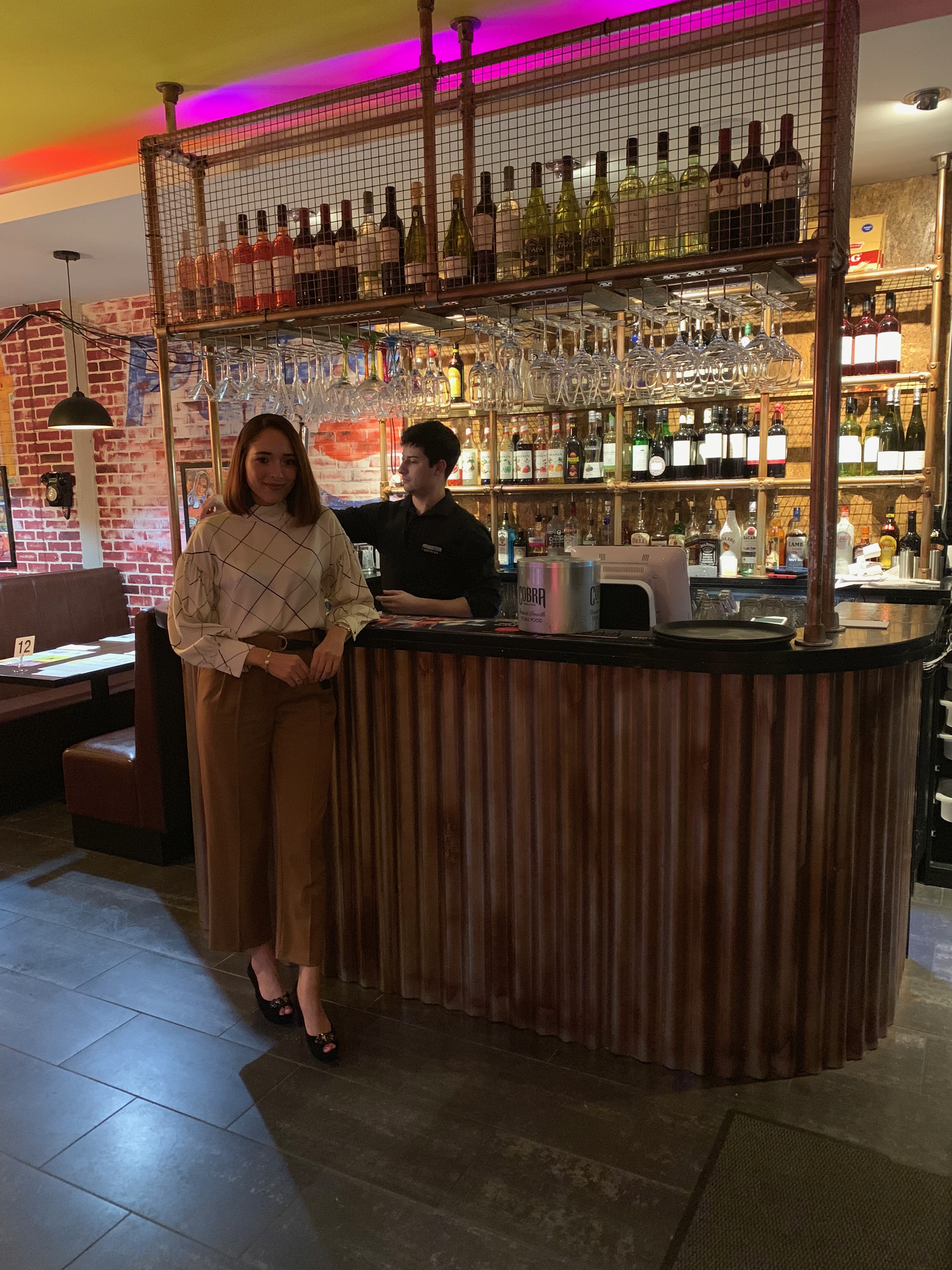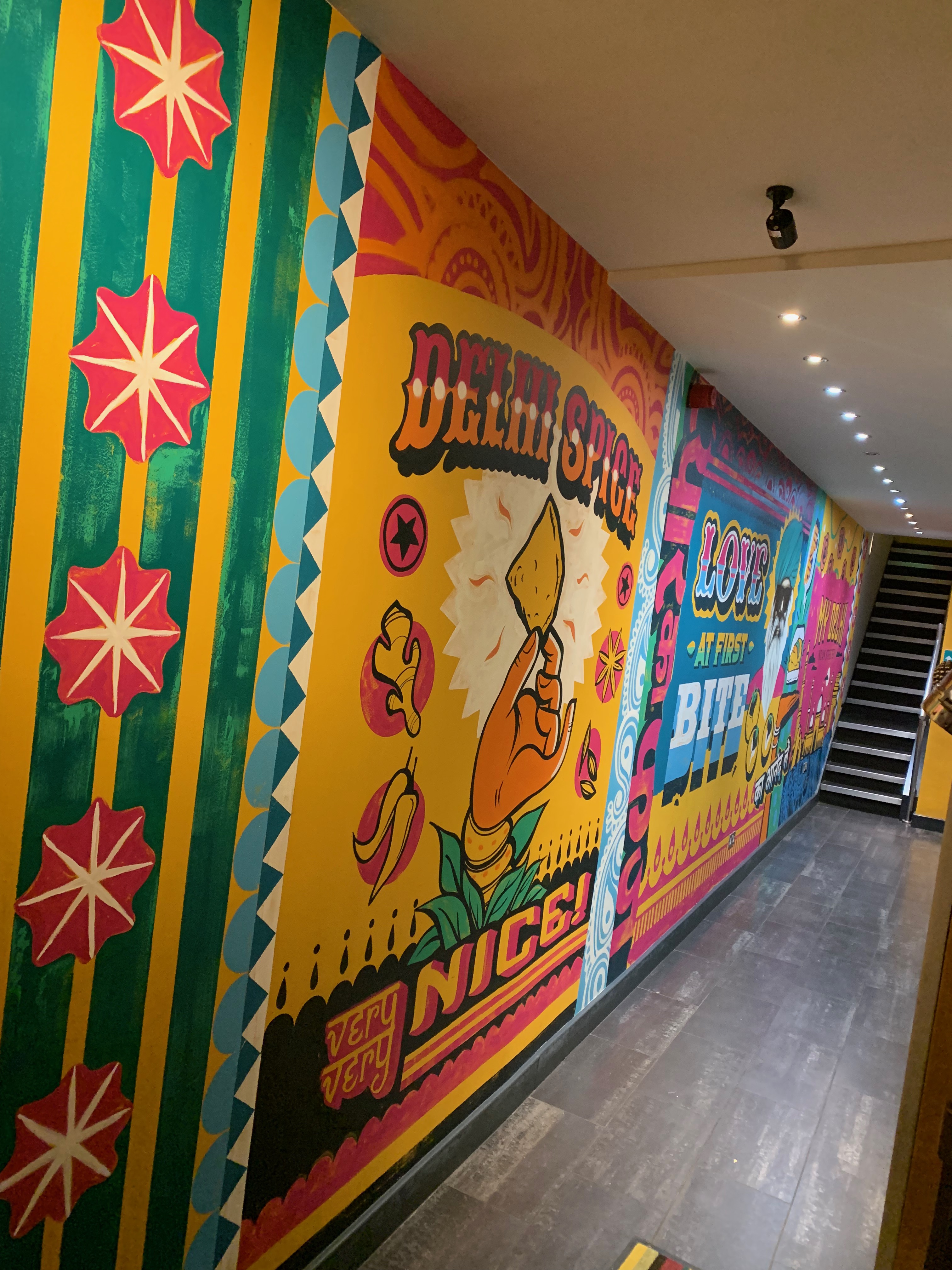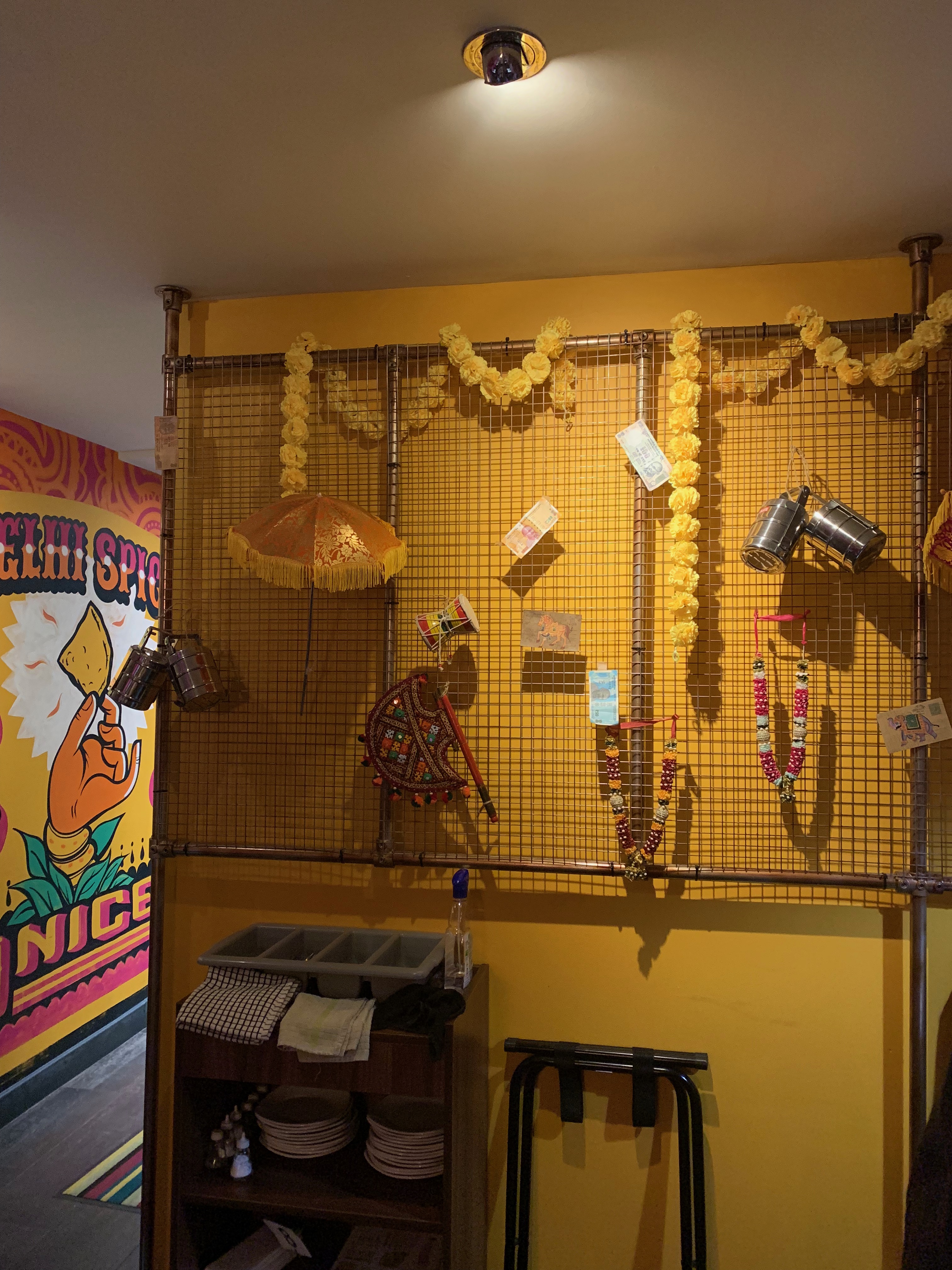 Had a lovely evening at My Delhi Newcastle. Service was very good, and personal. Was WONDERFUL! Food was very authentic and tasty.
You can visit their page at Mydelhistreetfood
Comments