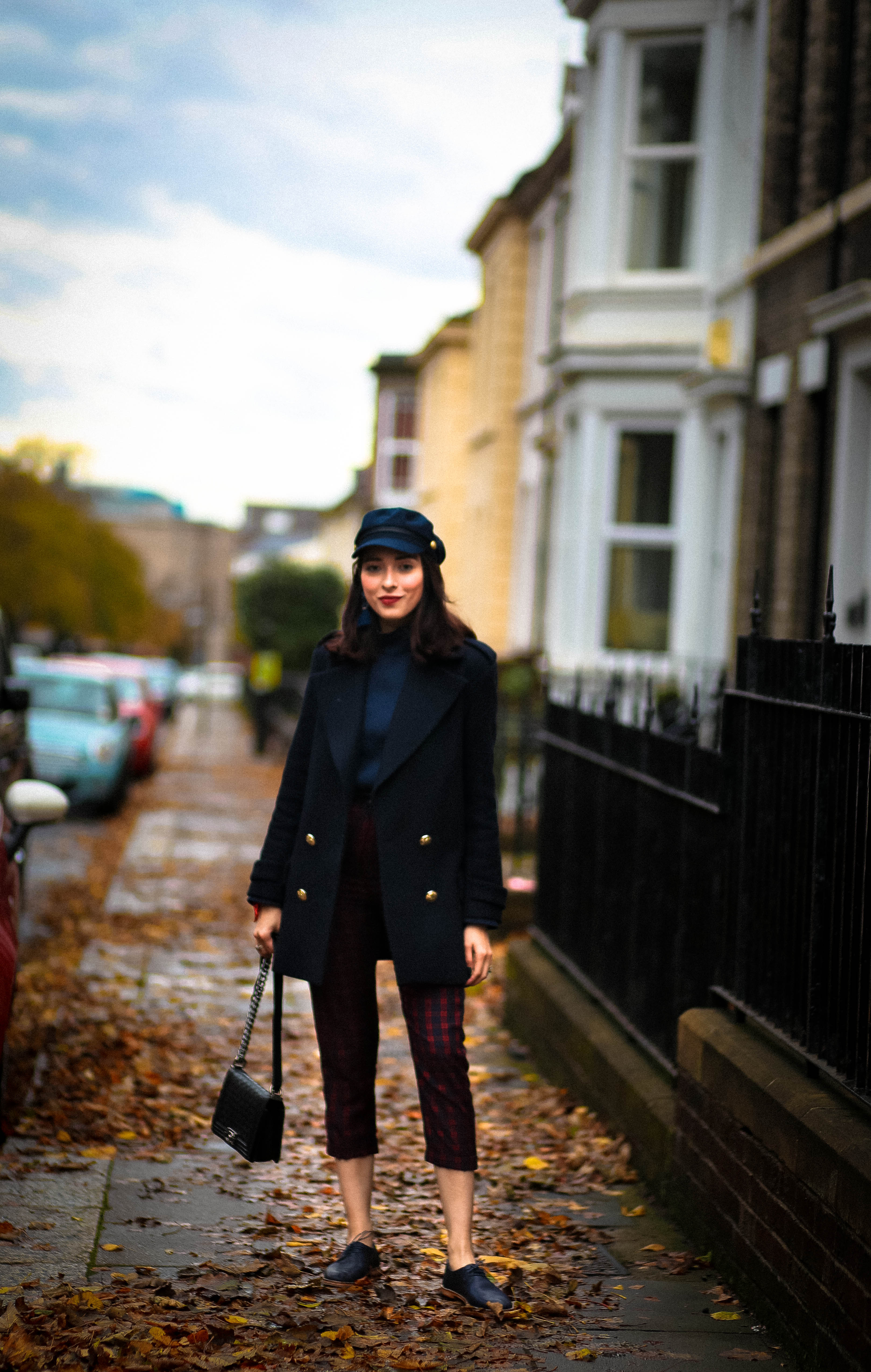 Hello  my lovelies friends and happy Thursday!
I know I've been pretty slow getting back to my normal blogging schedule. But this week I'm hoping to change that! I have some fun content planned, plus several outfits that need to be posting, because I shot them back in December.
Today I'm very happy  to share one of my winter outfits favourites. I actually shot this look back in December or November I don't remember well but as you can see you still see leaves, on the floor. But when I don't feel like  wearing colourful garments, I stick on wearing navy blue like this coat and baker hat but the most outspoken garment on this outfit have to be my plaid boohoo trousers, one thing when you order from boohoo is to go one size up as the garments  are a bit to tight for me, I end up gifting this trousers to my mum hehe, Is a daughter mother thing that we do, I sometimes use to borrow clothes from my mum, and she use to do the same ;P do you do the same with your mum.
Tomorrow I will be filming a really cool video that will be get loaded on my youtube channel, I'm excited because I haven't uploaded a youtube video like for ages ;D
Love,
Virgit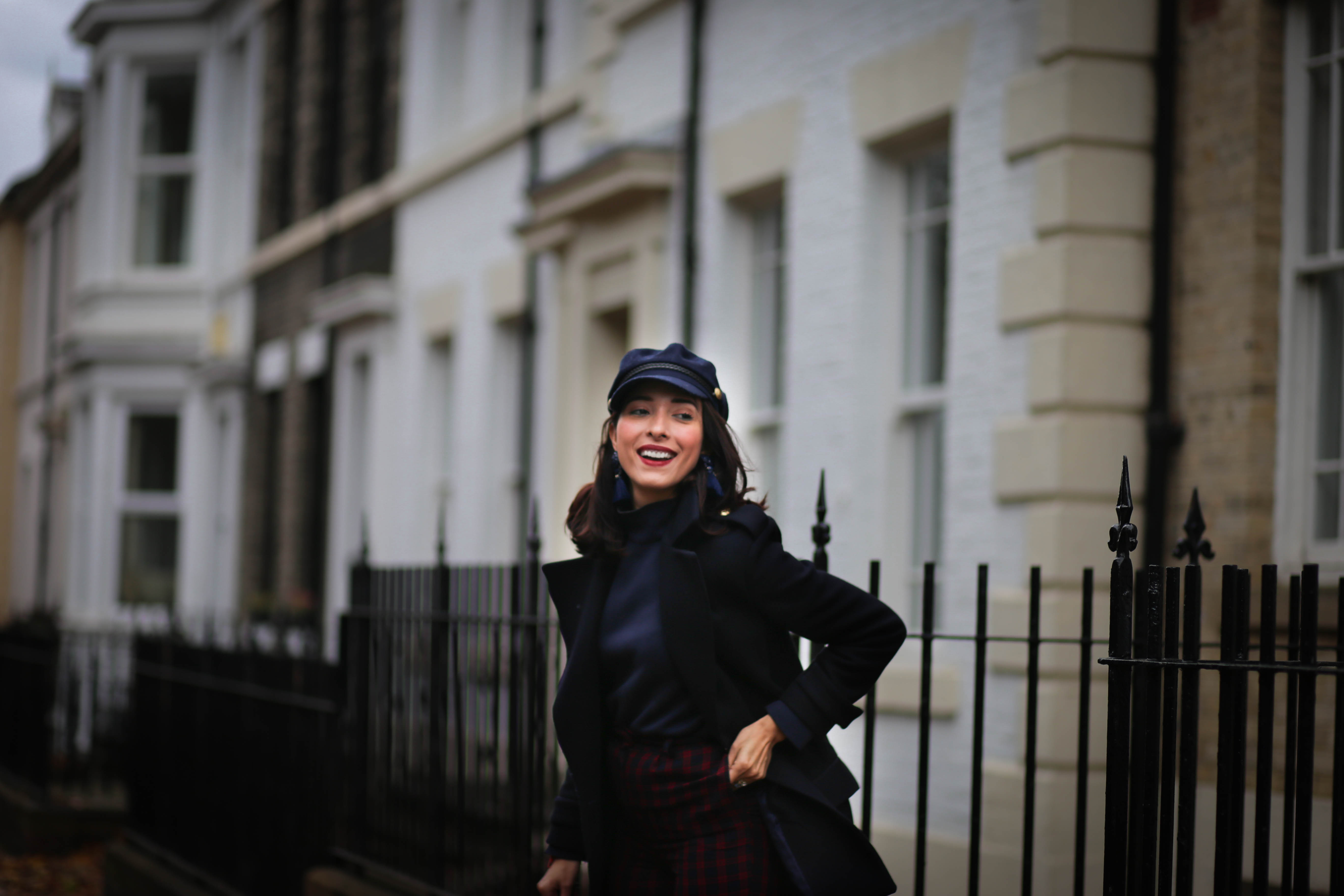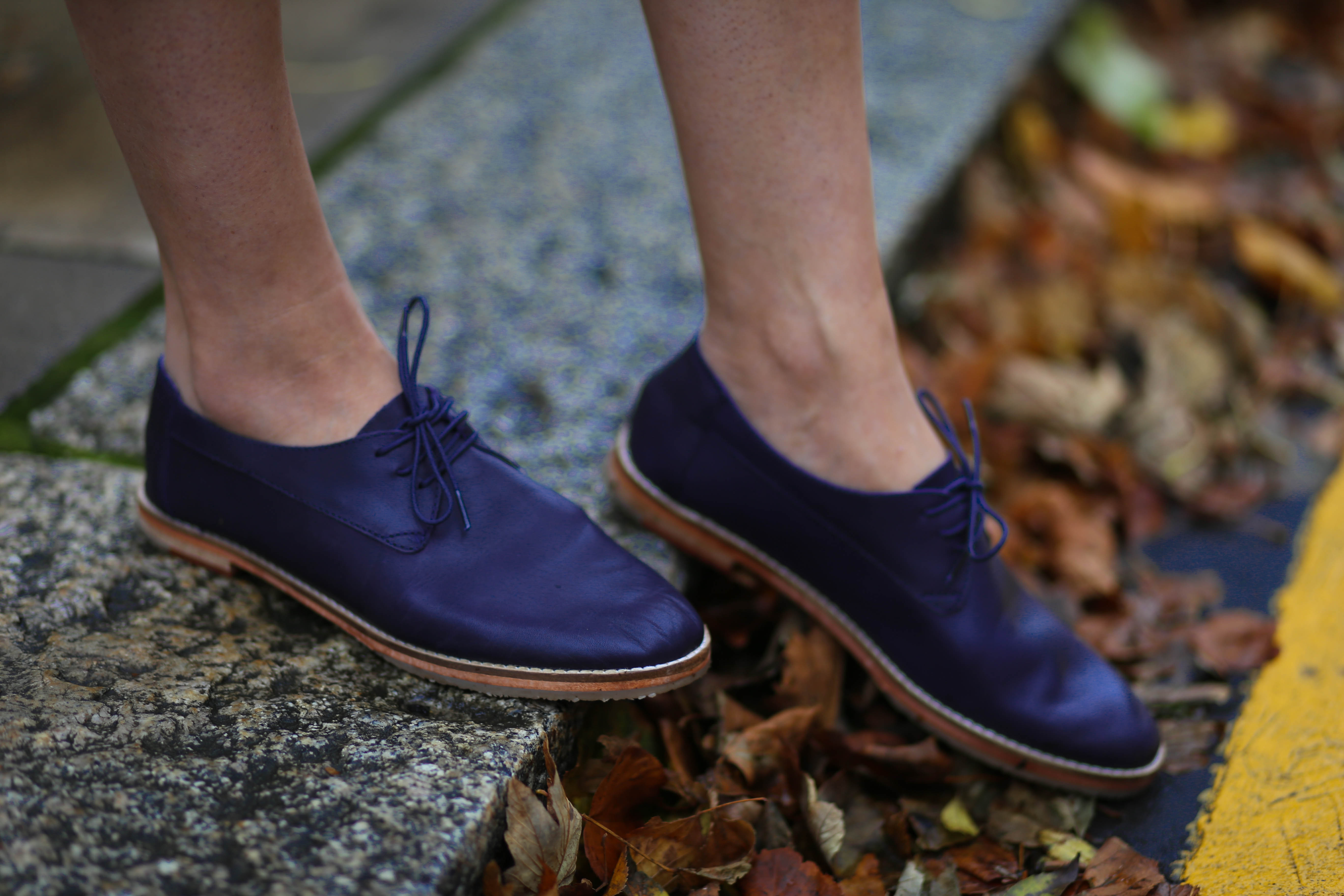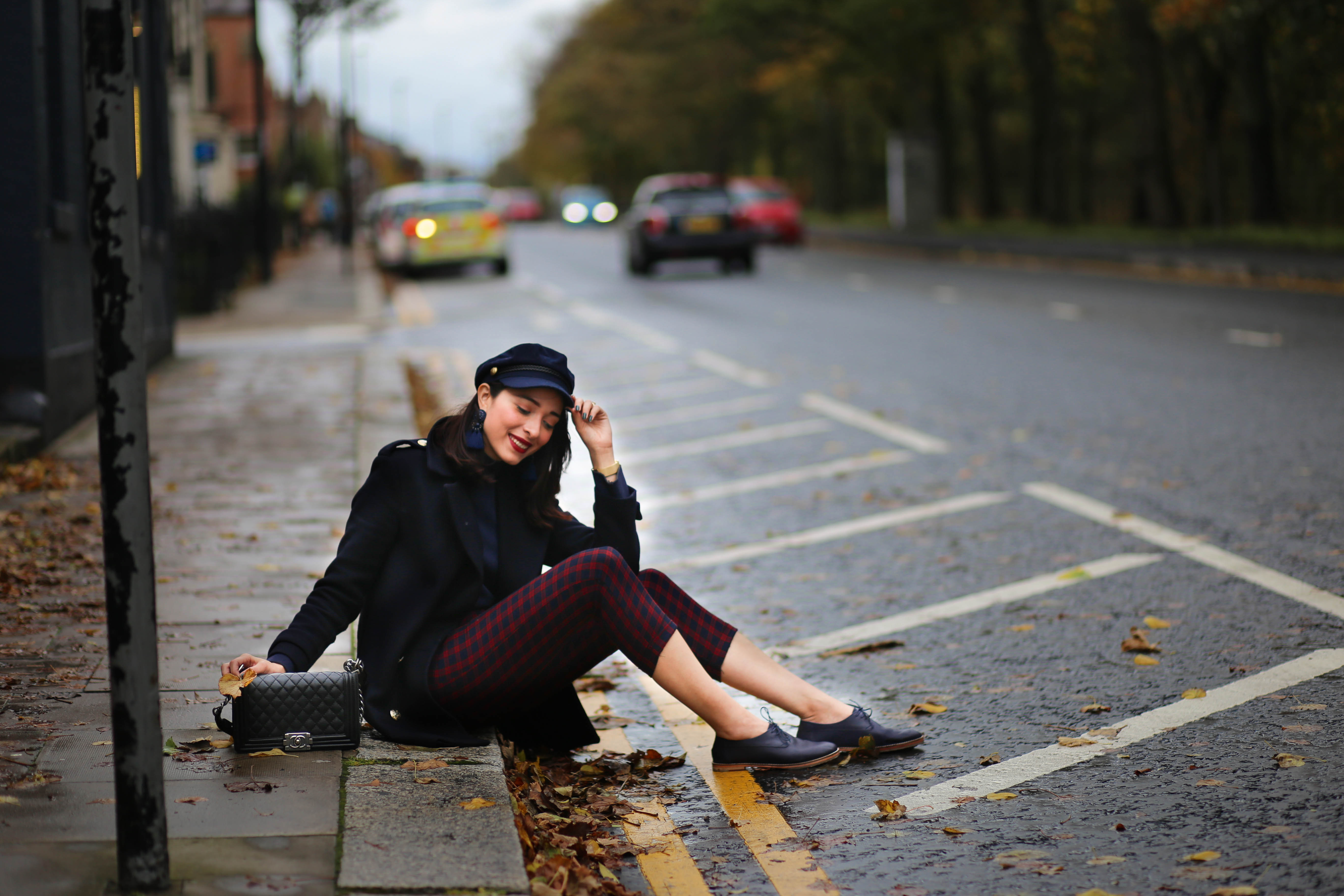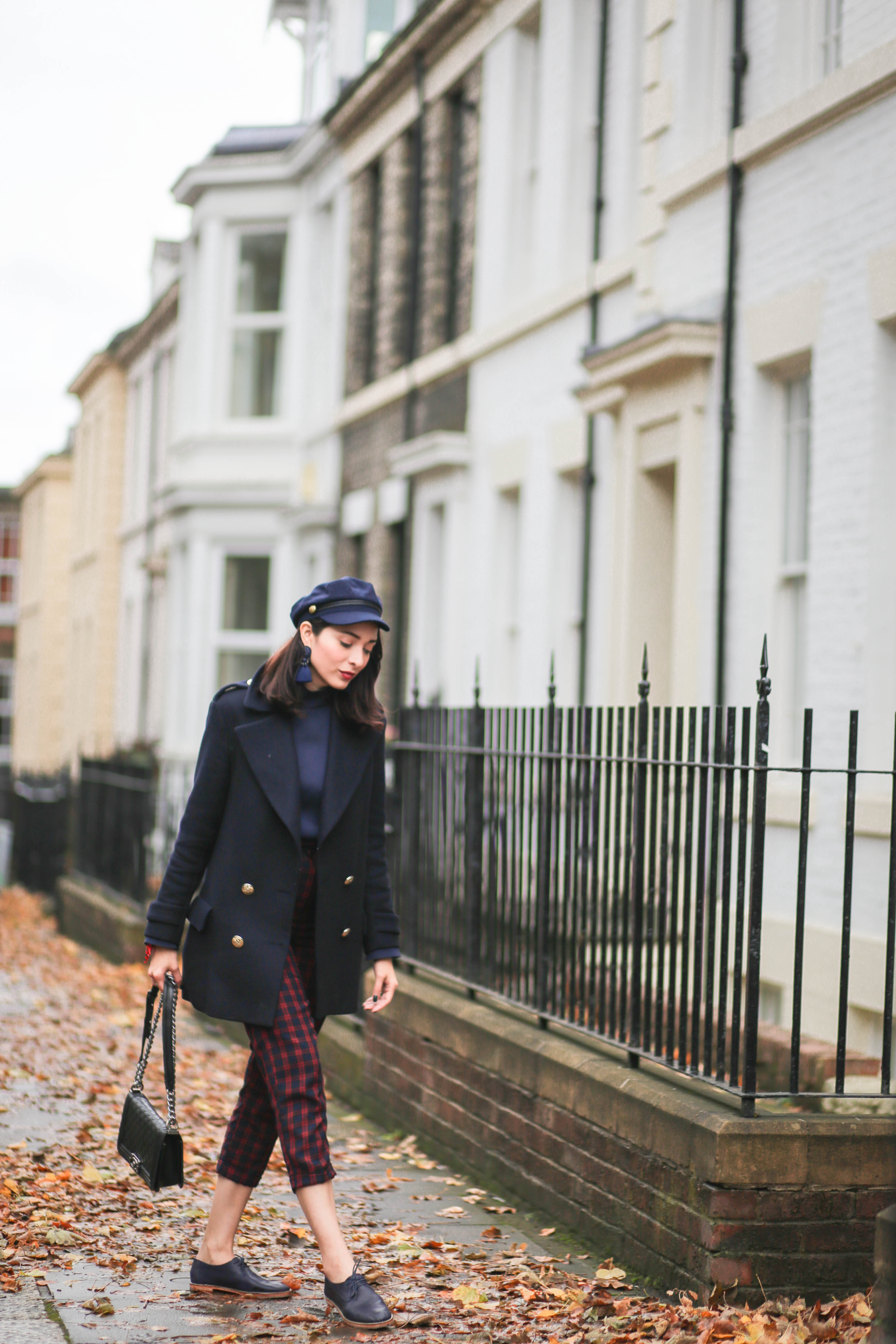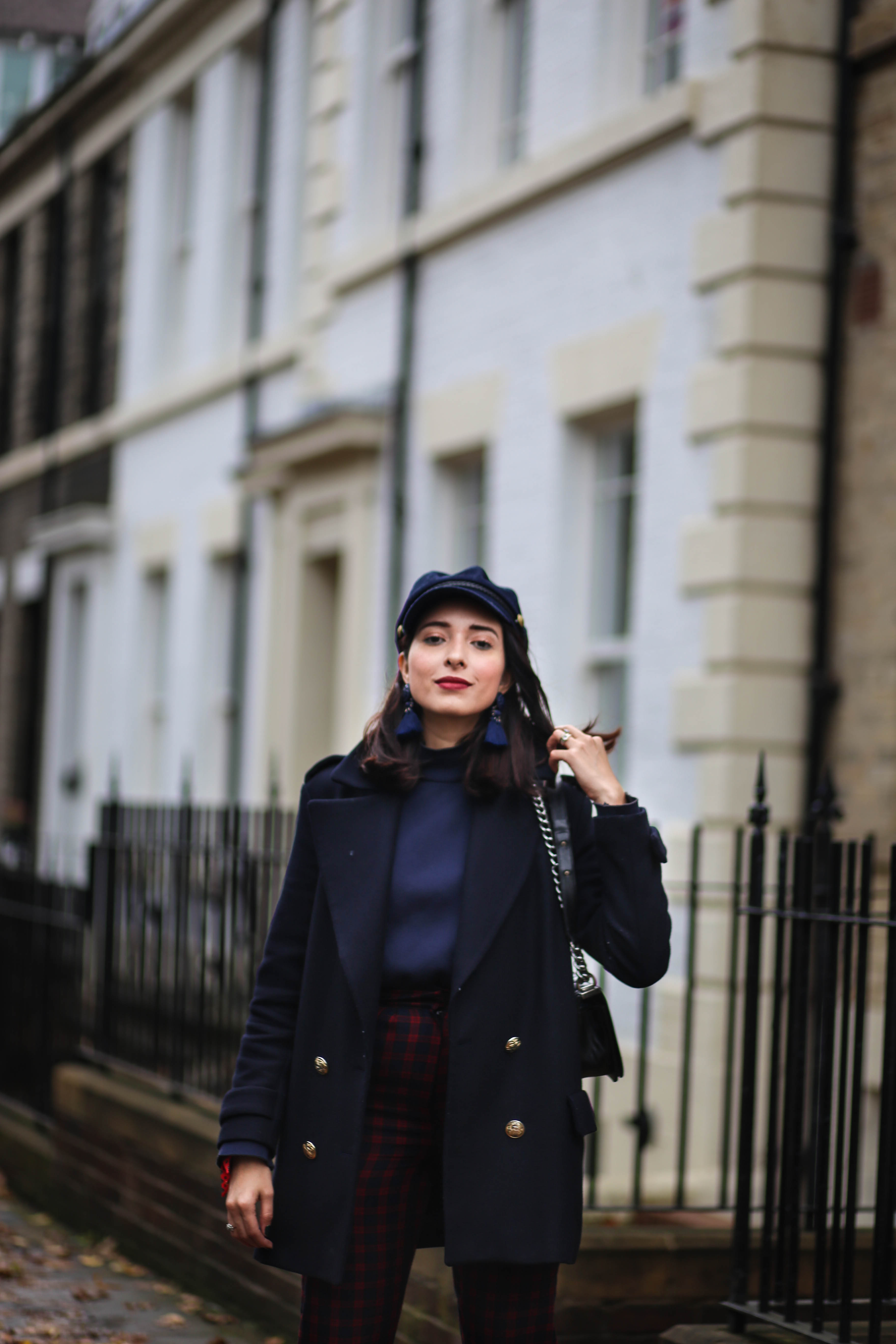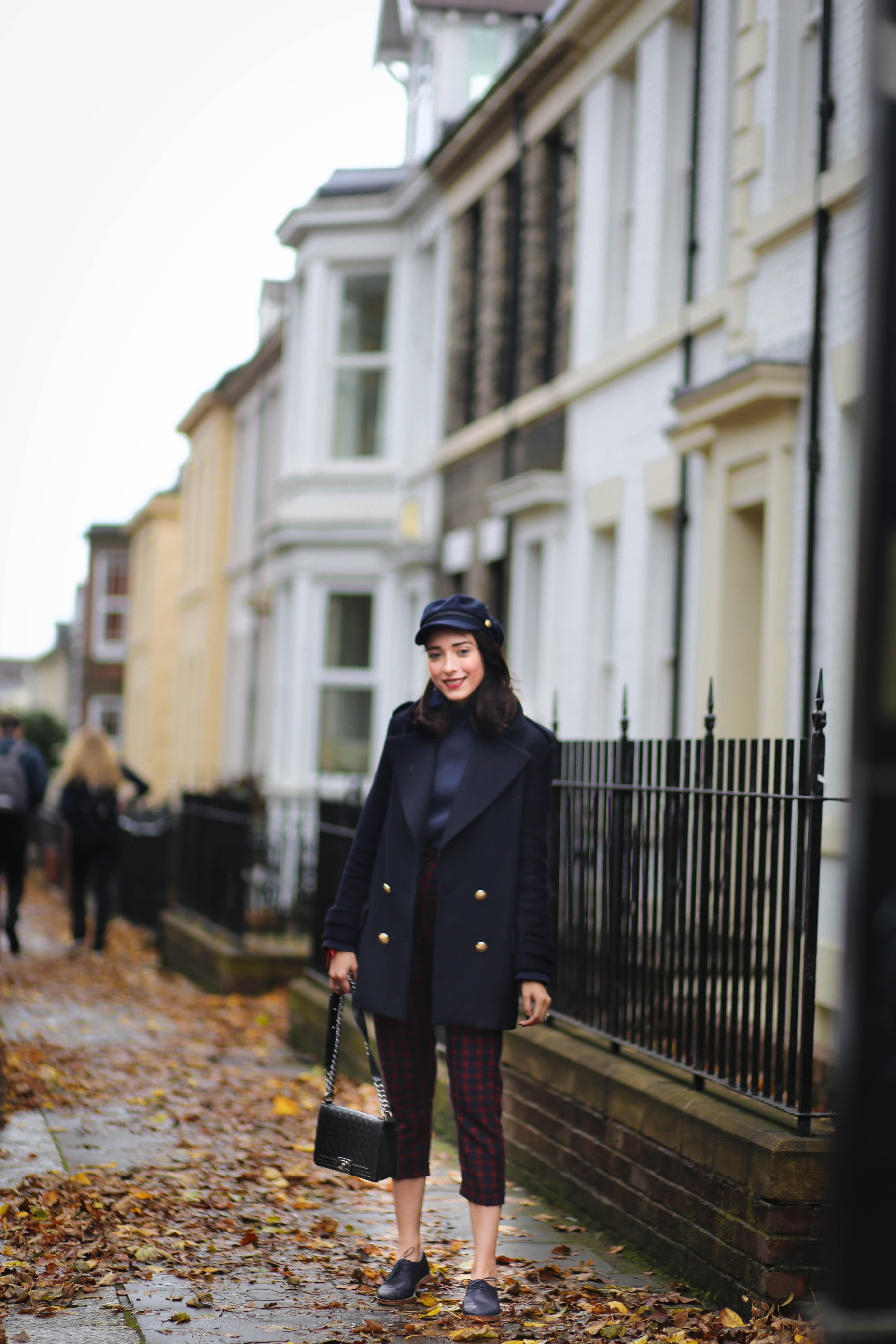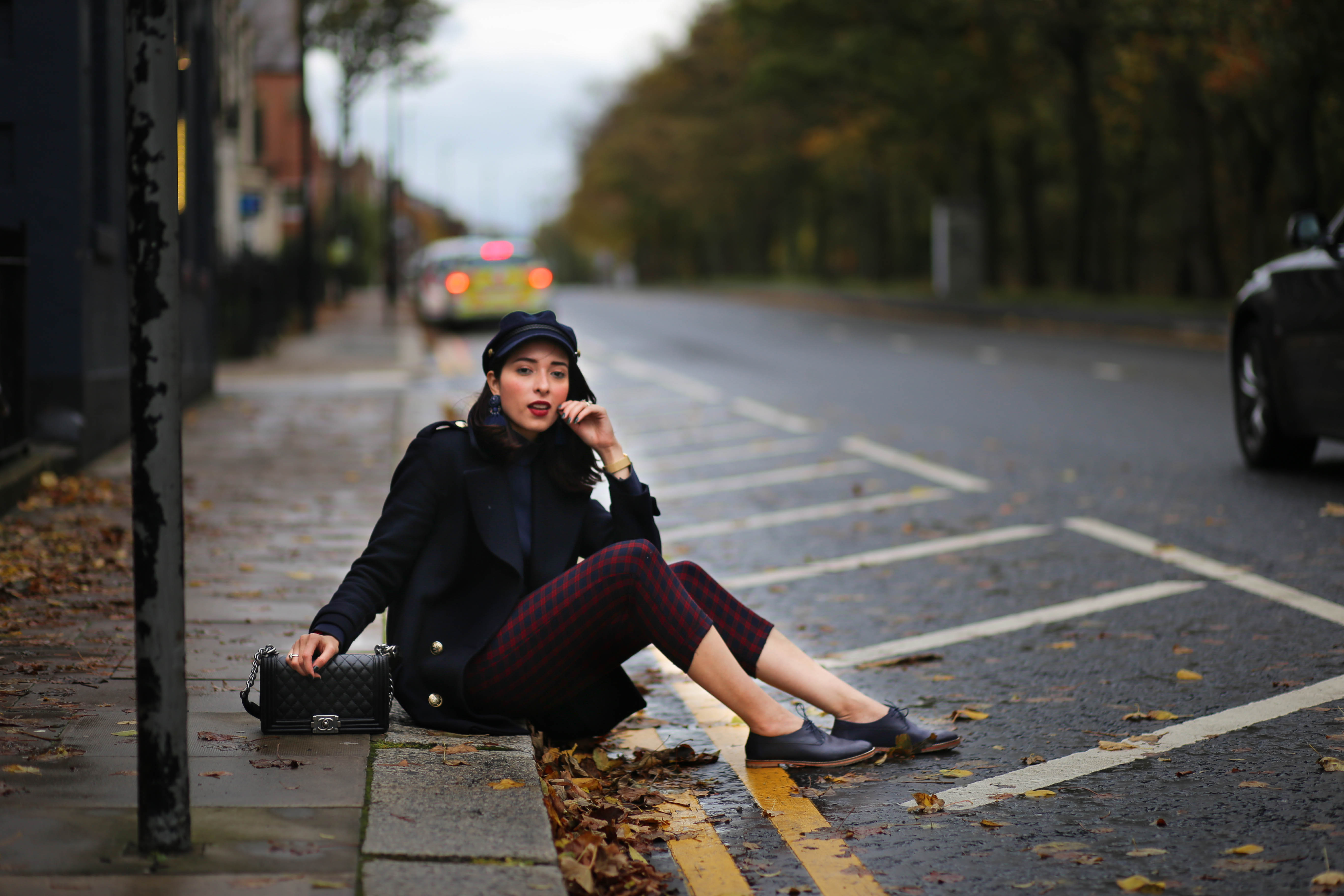 What I Was wearing:
Baker hat: H&M but similar HERE
Earrings: H&M but similar HERE and HERE
Coat: Zara OLD but similar HERE, HERE and HERE
Turtle neck jumper: Zara old but similar HERE
Trousers: Boohoo old but similar HERE
Bag: Chanel boy bag
Brogues: Emu Australia

Comments