Hello my Lovelies,
I got two new looks today on the blog, that I wore back in December and posted it on my instagram page already, but never posted here on the blog so all the details of where to get this garments are linked down below.
I will be making a year resolution. This is something I have honestly failed to do in the past. It helps so much when planning out a content schedule (monthly works best for me), and stick to it! One of the best tips of blogging is consistency. Even though I'm slow to starting the year off haha, my goal is to have 4-5 new posts up on here a week for you all! The way to do this without feeling overwhelmed and burned out is to plan out your posts topics at the beginning of each month. But it all depends what I get send every month and what trend I like each month.
On my first outfit I'm wearing this velvet skirt that I wore a year ago and is making an appearance again on the blog. Mixing cobalt blue with grey goes so well together love this winter look.
My second look is this gorgeous white bodysuit, I'm also wearing the Victoria secret bra, I called the magical bra, it makes wonders when wearing this sexy bodysuit don't you think? I'm also wearing this QUIZ earring that I got gifted by them thanks to the Intu metro centre in Newcastle.
Nowadays I'm trying to be more daring and wearing other garments that I will never will, but having the body I have I don't know why I kept on hiding it hehe. But I'm glad I don't anymore, what do you think?
Love,
Virgit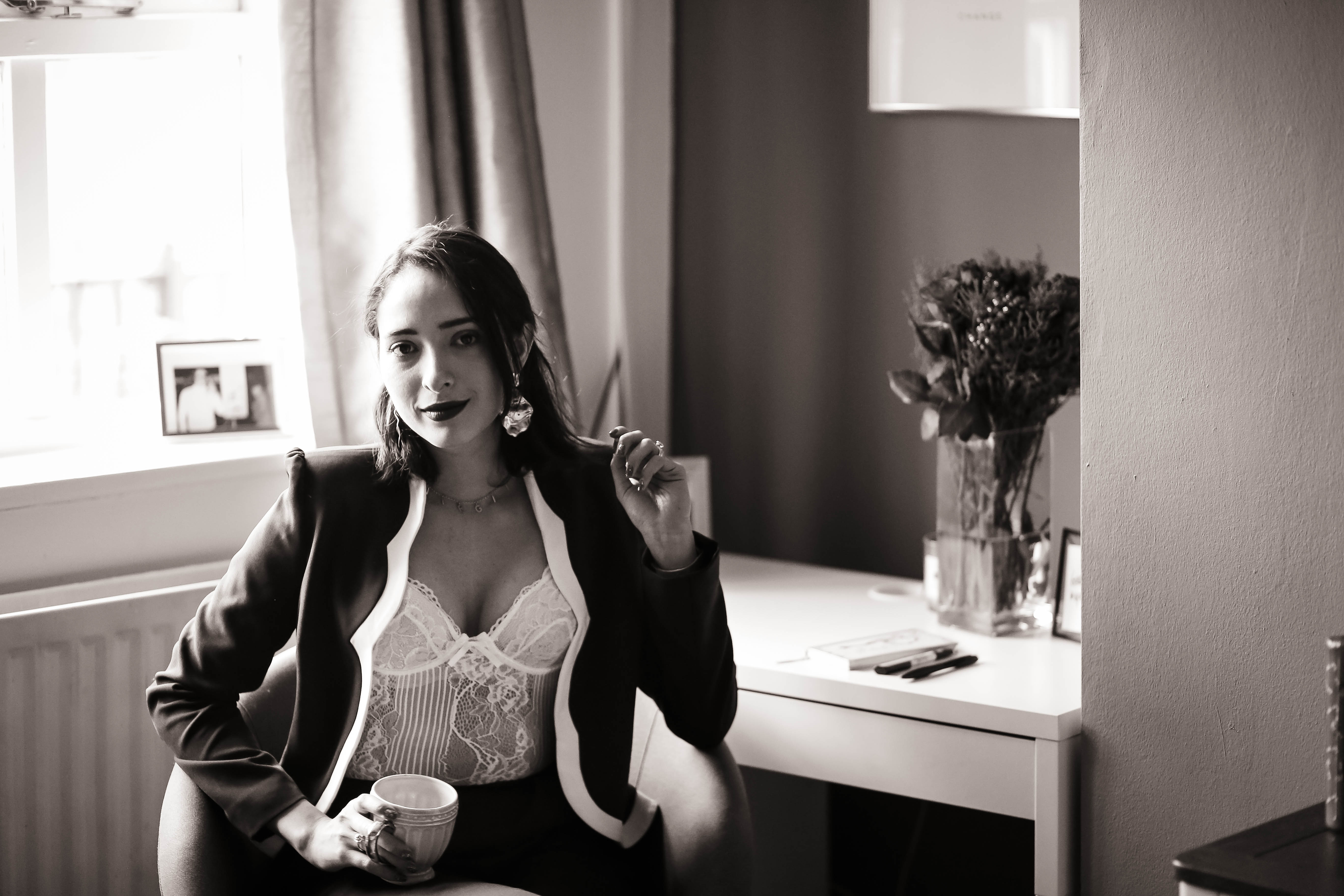 What I Was wearing:
Beret: NowIstyle similar HERE
Sweater: FemmeLuxeFinery 
earrings: H&M similar HERE
Belt: Topshop
Velvet skirt: Morethanjustfigleaves
Boots: JustFab similar HERE
Bag: Alexander MacQueen
SECOND OUTFIT:
Blazer: Paper dolls similar HERE
Earrings: Quiz similar HERE
Bodysuit: FemmetheLuxefinery

Comments