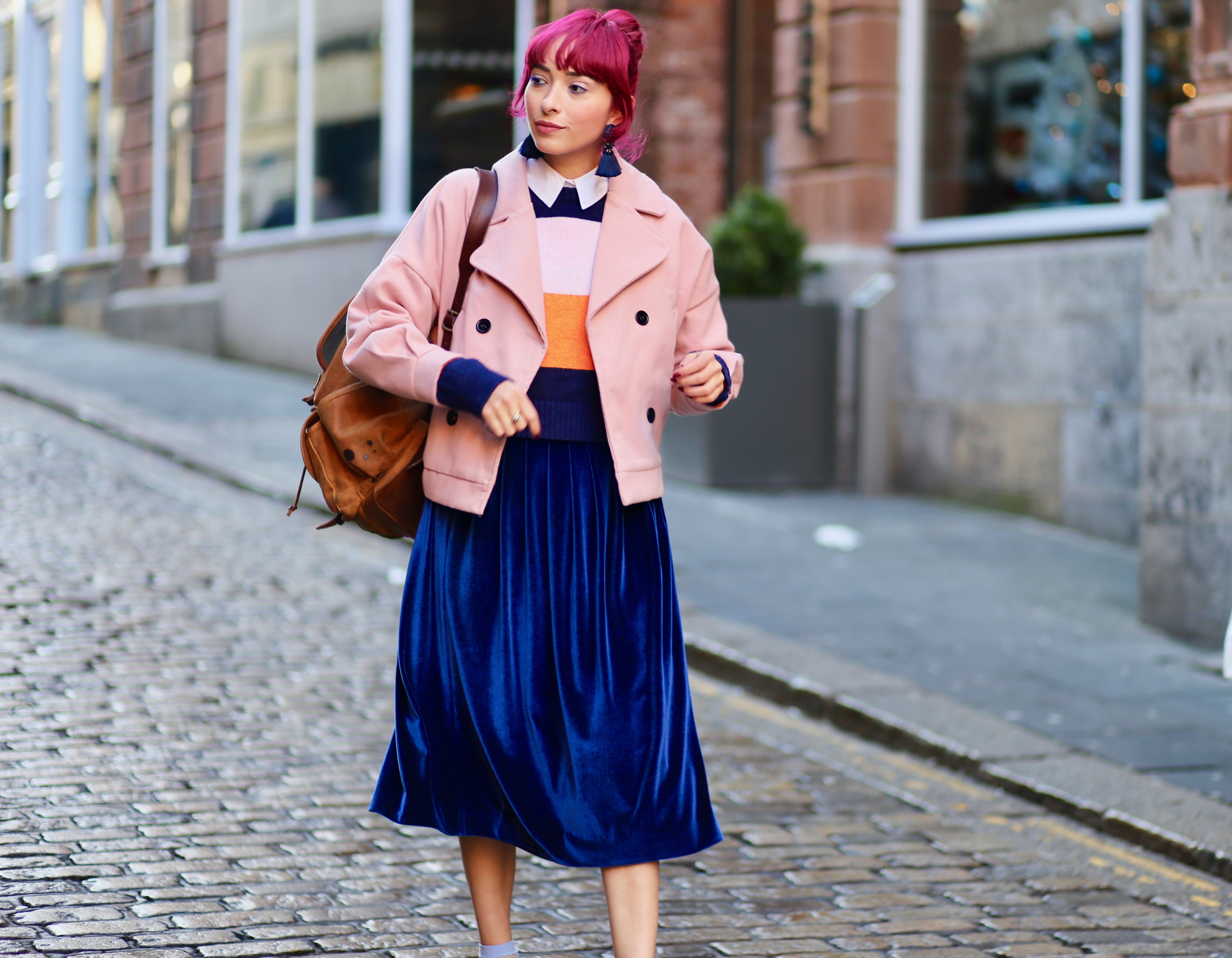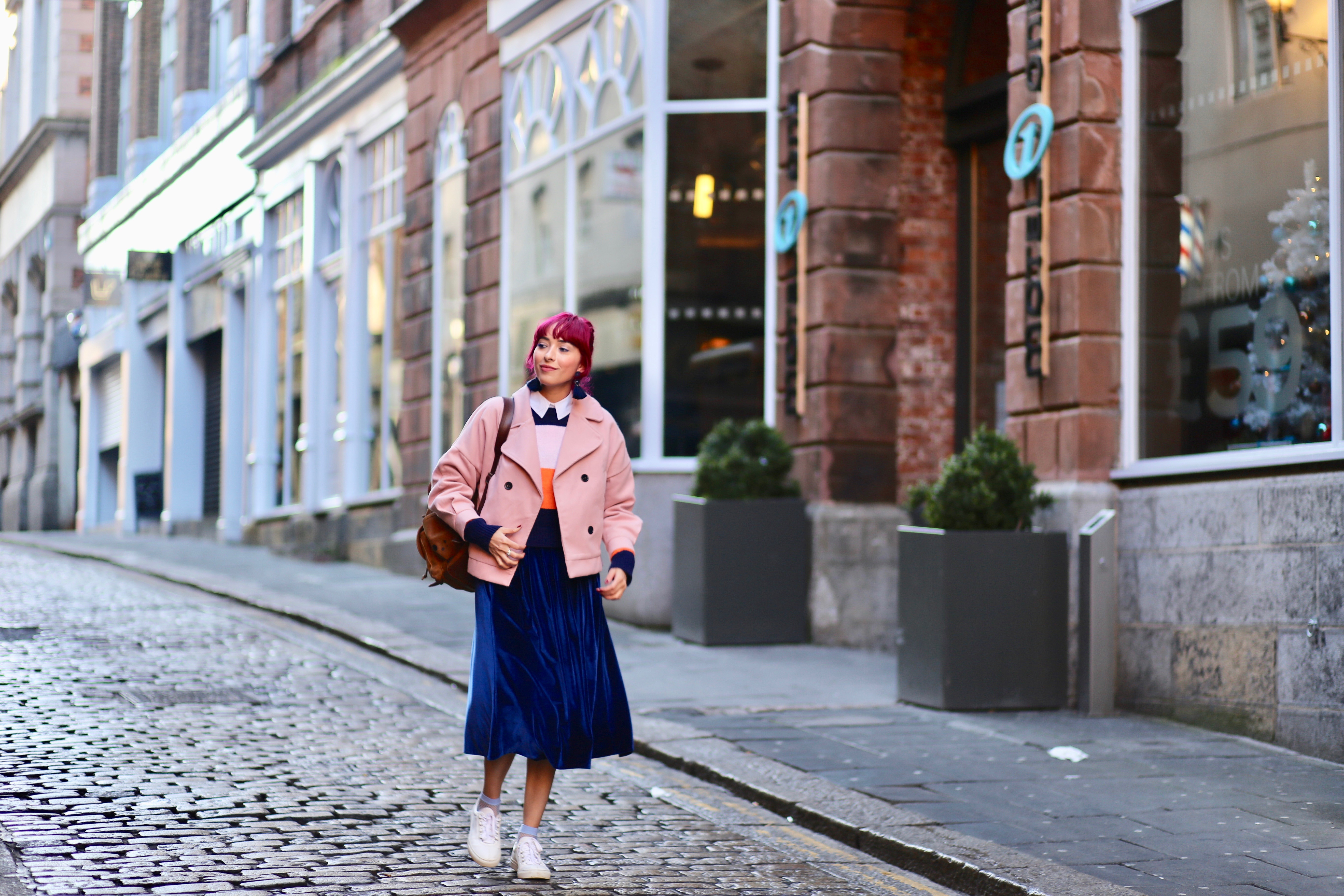 Hi my lovelies,
Happy Sunday! I hope y'all are having a great weekend so far, I wish it started to warm up a little bit around the end of March, but guess what! it is even snow predicted for next week so I have to to be prepared, again with warm garments. It was just starting to get warm I have begun investing in some good transition pieces for spring – ones that are light and bright in color, lightweight, yet have a little bit of a warmth factor to them.
I  paired this lovely velvet skirt with white trainers, and fishnet socks for a more casual look. But like I said, I also love the idea of wearing it with heels. It's one of those pieces that could be kept casual or dressed up as the skirt is a velvet material. Overall, I simply adore this piece!
I also have to say just how thankful I am for each and every one of you who read my blog. Thank you thank you thank you from the bottom of my heart. My little space on the internet means so much to me, and I am so grateful for each of you who take the time to visit it. Thank you for encouraging me to continue to pursue my passion. I get so many beautiful messages on my instagram from some of you that I feel more connected with you  day by day. love y'all!
Love,
Virgit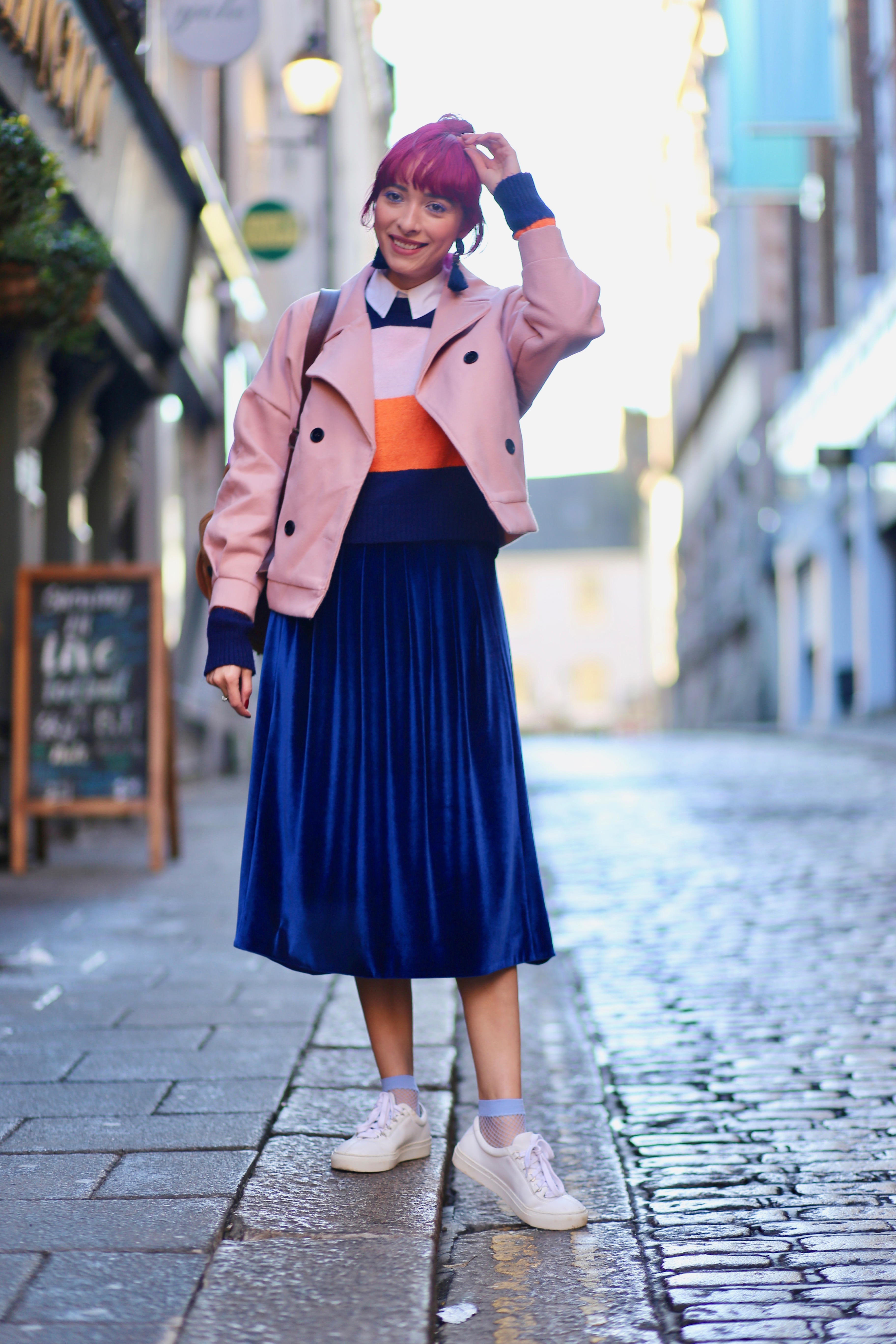 WHAT I WAS WEARING:
Coat: PopJulia
Striped sweater: NewLook similar HERE
Velvet skirt: Morethanjustfigleaves
Fishnet socks: Primark similar HERE
Trainers: K-Swiss
Earrings: H&M similar HERE
Backpack: Freedom of movement


Comments