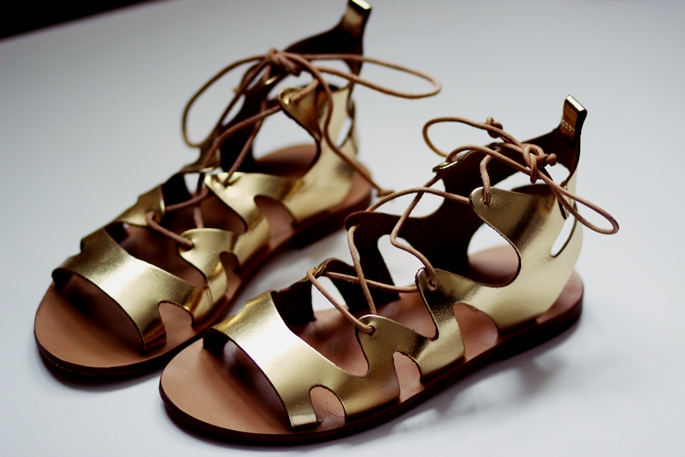 A new Summer trend is in town after watching the Chloe  spring- summer collection 2015 were the gladiator sandals were the main high light of the show,  one thing was in mine mind I need to have a pair of those sandals I wanted something Summery so I choose for  a pair of a golden colour they look so nice when you have a tan colour on they are so comfy and they look even more luxury once on  ,  I bought the last pair that was in the store I think when that happens is meant to be don't you think.
Are you into this new trend yet?
Have a lovely Sunday!
Love,
Virgit

Comments