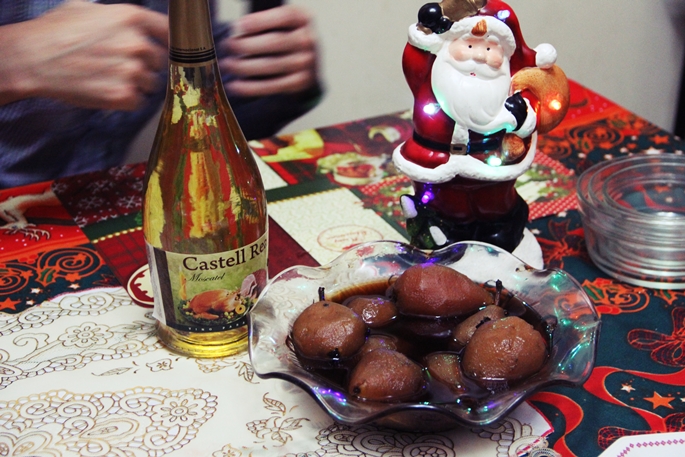 Hi Sweeties,
On Christmas day , I make my delicious Dutch Dessert That I love even though I don't know if they make it in other countries but anyways  Is so yummy!! and I wanted to shared with you guys you can make it on New Years eve is a dessert that I make on every holidays, and is so easy to prepared enjoy sweeties and please tag me if you can on my Facebook to see your pears.
May God spread prosperity and joy in your life on this New Year and fulfill all your dreams.
Love,
Virgit
INGREDIENTS:
A few kg of pears (optional)
1 lemon
cinnamon stick
water
some cloves
50g sugar or more (optional)
Red wine
Preparation:
Peel the pears. They are very small, they let in its entirety with a stick stalk it. Cut them into quarters or else cut them in half and remove the bell housing.
Put them in water, so much that they almost are under. Might add a piece of cinnamon stick, a few slices of lemon, some cloves, the  sugar and some red wine . Let the pears for 2 hours gently stew and bind moisture and mix it up with potato flour.
Comments