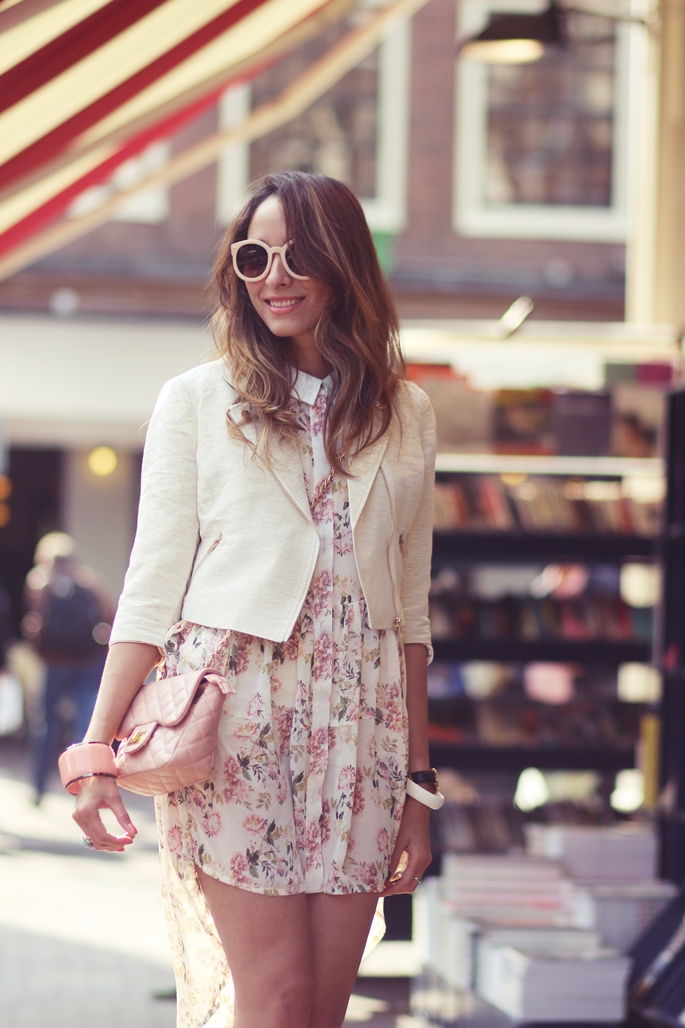 I have been disconnected for day's because my battery from my computer die plus it didn't wanted to switch on without it, is very weird after buying my battery I wanted to connected again and than my cable charger didn't work anymore problem after problem.
But I'm glad I fix my problem is such a drama having a computer from Europe and using it in South America because the voltage is very low over here they use 150v and in Europe 250v or 200 I don't know any more the thing is that I was damaging my own computer because I use a 150v charger but I'm very glad it got fix now and I'm able to blog again.
I'm wearing a beautiful floral preppy dress from boohoo how I adore this cute dress the print is so romantic and love pastel colors, they look so wonderful combine with all the accessories .
Love,
Virgit
Pict by Iris Dijkers (http://www.adashoffash.com/)
What I Was Wearing:
Sunglasses: ZeroUv
Jacket: Boohoo
Flower dress: Boohoo
Bag: Arafeel similar HERE
Sandals: zara similar HERE
Bracelet: New Yorker

Comments