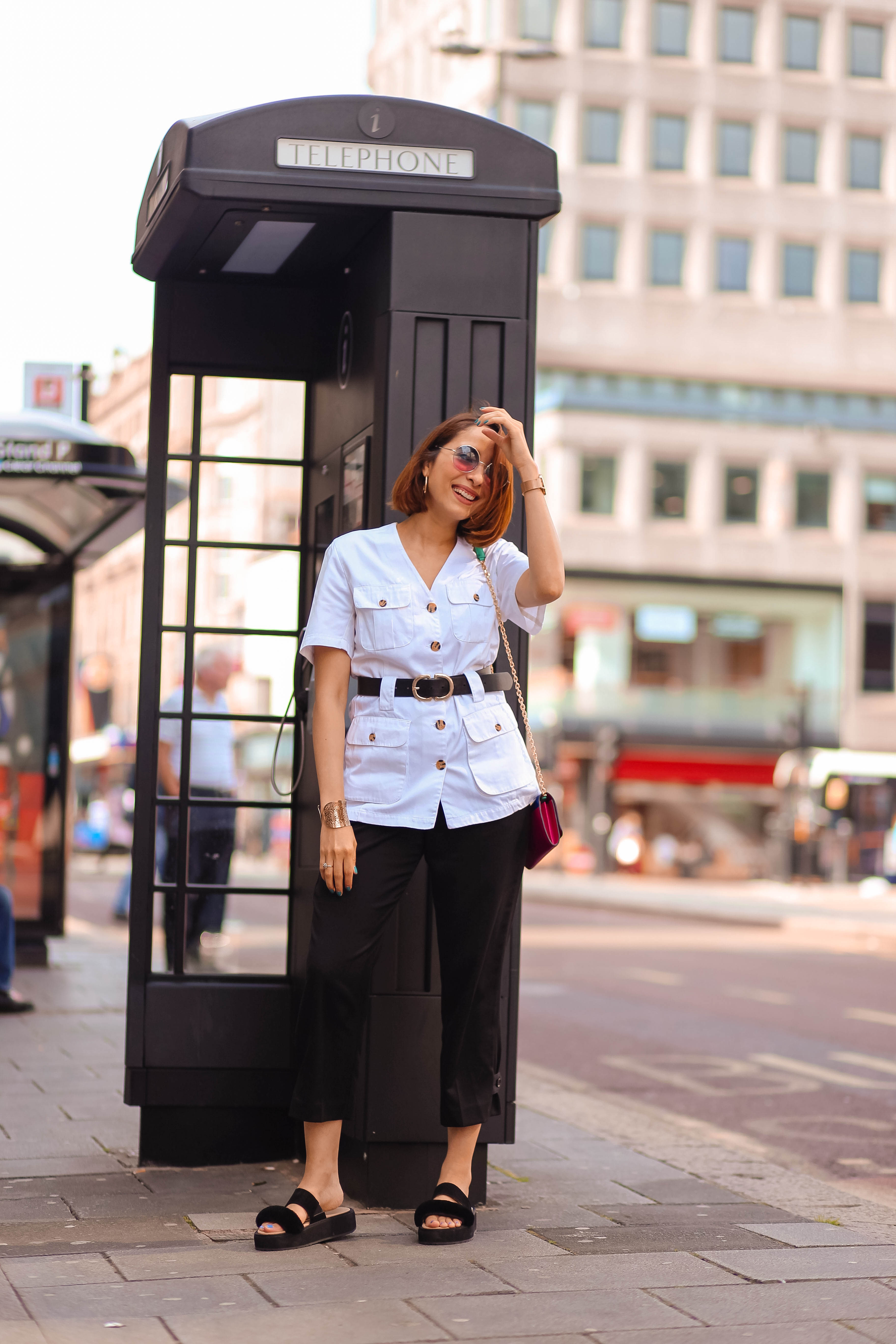 Hi my lovelies,
 When you wear an outfit that fits your personality perfectly, it just makes you feel all happy inside! That's the way I feel about this outfit. I've always loved a clean black and white look.
I can't believe I shot this look last year and forgot to post about it here on the blog, but hey as you can see I was wearing one of the latest trend the "Shacked" jacket even though this one is vintage by
TRENDLISTR
,  I'm trying to  be more sustainable in a way and shopping more in charity shops and vintage stores. This jacket is so chic love that by wearing a belt around the waist it gives this  safari looking look, even though this "shacked" is a summer version as normally they have long sleeves and a collar and this one doesn't but that's the good thing about shopping vintage, you always find something unique that nobody else will have.
 I will definitely be loving this piece all spring and summer long. Trust me, you need it in your life 🙂
We've reached that point in the year where Spring has finally arrived and legit it feels like Summer in the light, and Winter in the shade 🙈☀️❄️ Not that I'm complaining, the bright mornings and longer evenings are so very welcome!  What are your favourite things about Spring?
I hope y'all are having a great week! I'm studying my driving theory test, I have been procrastinating for so long, and trying to stay more away from Netflix, I seriously get addicted to the series there, I just finished watching love is blind. I was hooked lol I'm trying to read more as is better then been behind the phone all the time right!!! What have y'all been up to this week?
Love,
Virgit xXx
Photography by Liv Ashton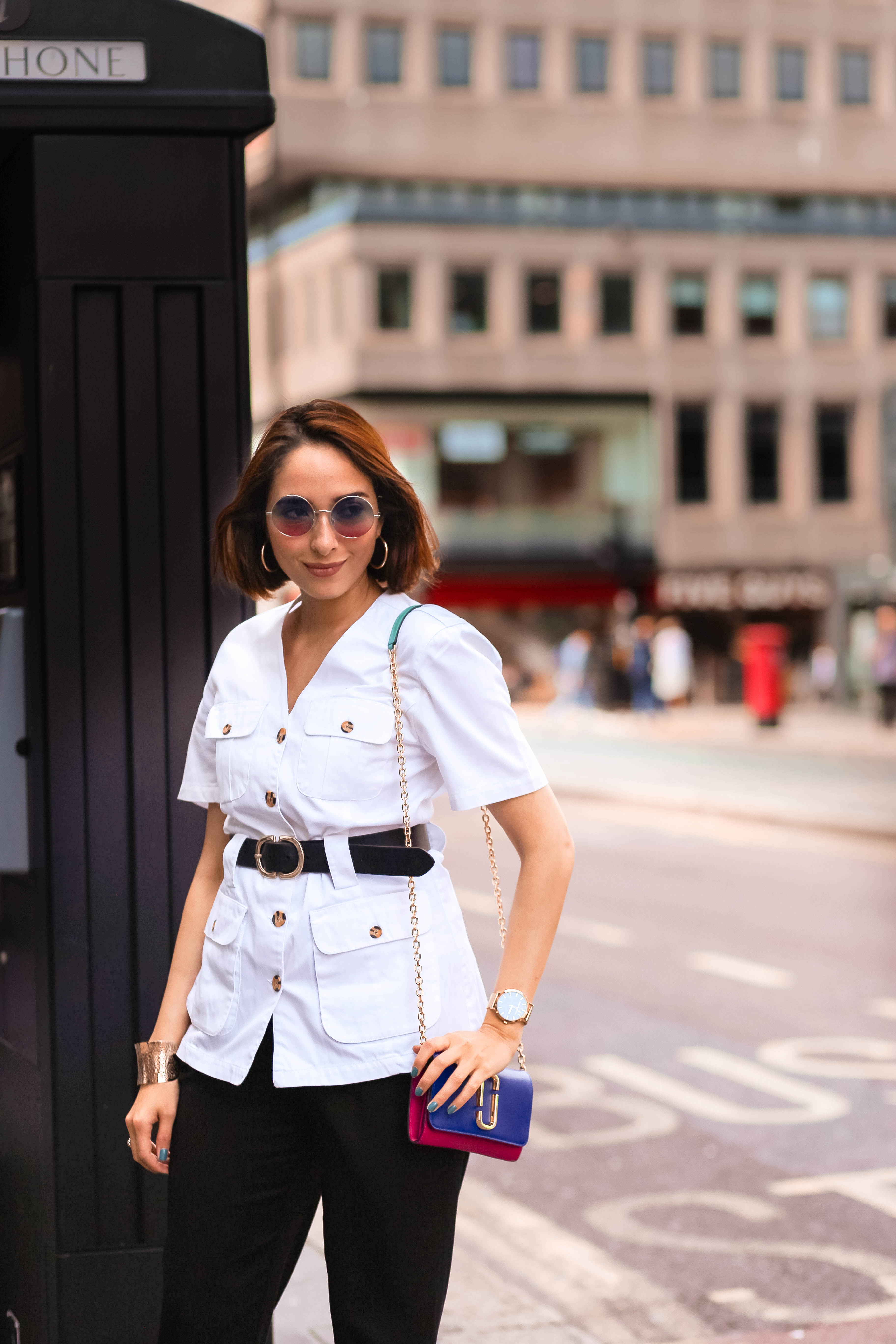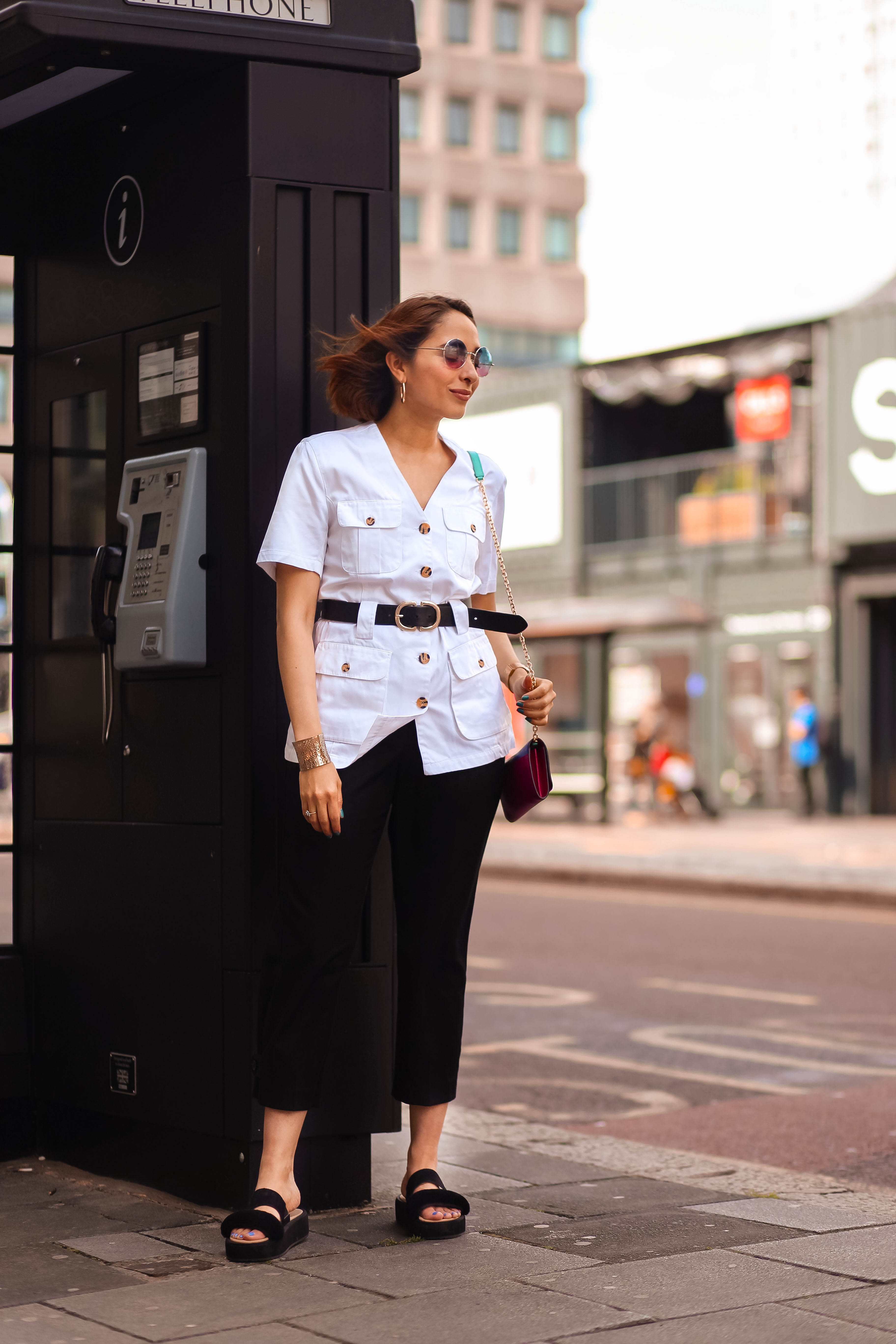 What I Was Wearing:
Shirt jacket: Trendlistr /Vintage
Trousers: Reiss cheaper version HERE
Sandals: Emu Australia
Belt: Topshop
Bag: Marc Jacobs
Sunglasses: Trenlistr /Vintage


Comments