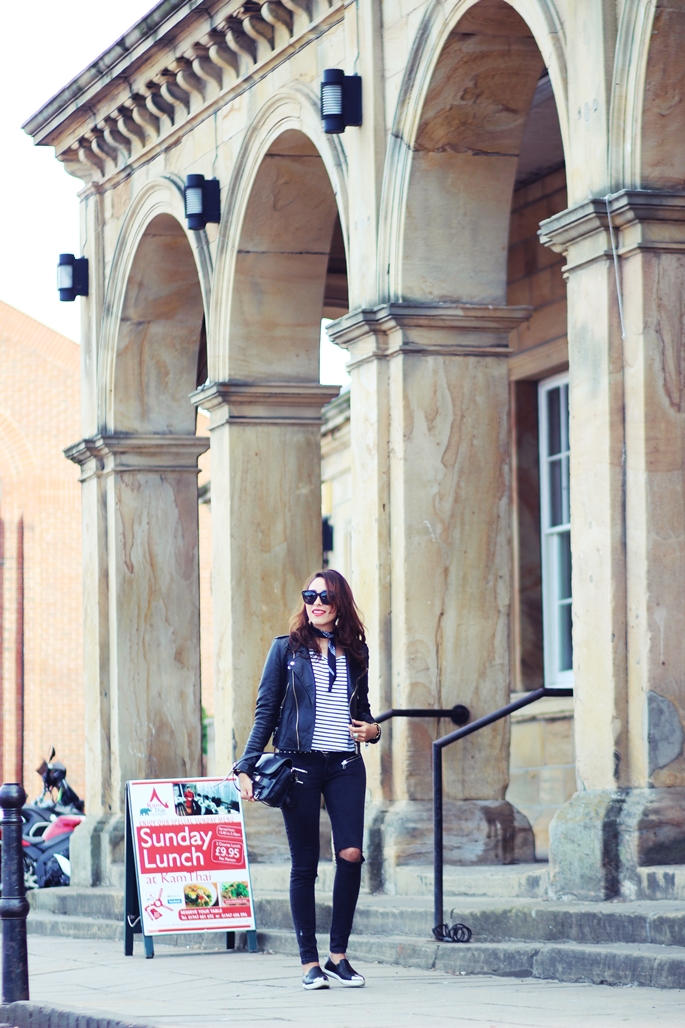 Sometimes they are days that you don't want to wear colours , so this look I call it my edgy look the one that you are not the center of attention :P.
An other big trend of the moment has to be the handkerchief , I got this one from my lovely friend Jorge from the www.goldenshapes.net .
Handkerchiefs I have to say they give that little extra that you need in your outfit , like I say I didn't wanted to be the center of attention this time but still looking classy and edgy at the same time.
Have a lovely Monday!
Love,
virgit
What I was Wearing:
Sunglasses: Celine
Handkerchief: Here
Stripe top: Choies
Leather jacket: Mango
Trousers: Mango
Slipons: Miu Miu
Bag: Proenza Schouler
Earrings: Miriam salat
Comments