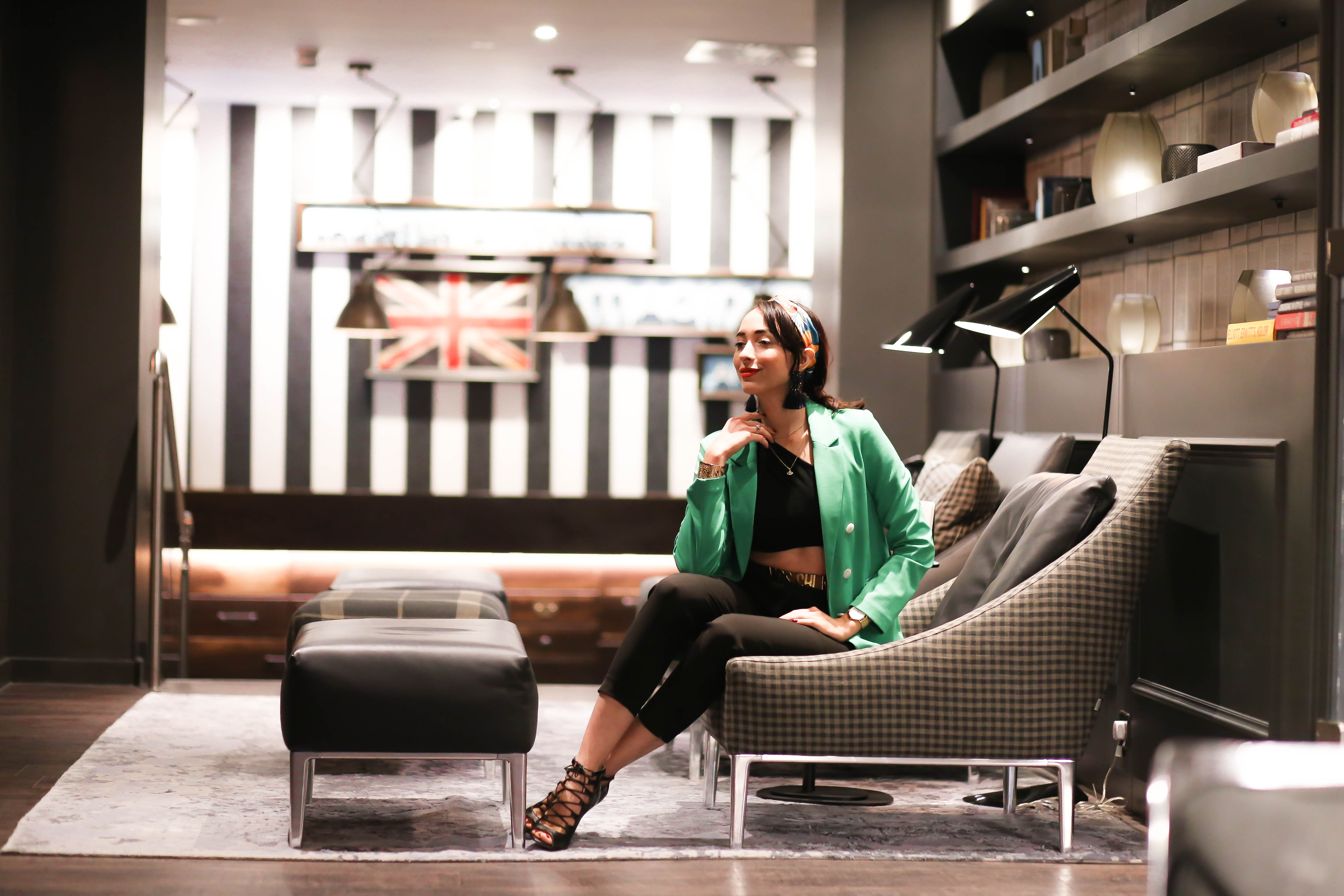 Hello my lovelies and happy belated Valentine's Day!!
I had the most romantic valentines day ever, with the boy he took me to the place were we had our two first dates ever hehe, we had a lovely dinner as well I'm never fuzzy but what I order I didn't like and I tried his food and he ask me if I wanted to swap plates I felt bad but I said yes!!! hehe and I thought at that  moment that he keeps on surprising me with his actions.
It was so sweet and romantic of him to do so, then after that we had plans to double date with other friends, on valentines day so we had a lovely pleasant night. He surprised me with a bunch of flowers, and the biggest and best valentines card I have ever got hehe ;P he also got me a lovely preppy bow polka dot blouse, that I wore later that night, some of you comment me on private where that blouse was from and is from Zara still in stock.
Anyways, I'm SO excited to be sharing this  summer  Day look with you all today. That I wore a few months ago I called summer look because of the tropical headband I'm wearing,  I absolutely love headbands in any colour…green and orange, flowers and all things feminine and fun! Do you like headbands too? There's so much to love about this look.
I remember I wore this look for dinner with the girls, and totally forgot to shared with you,I shot this beautiful pictures at the most amazing hotel in Newcastle  Motel One the bar area and the terrace is a dream in the summer months, so is worth it paying it a visit if you haven't visited yet.
Love,
Virgit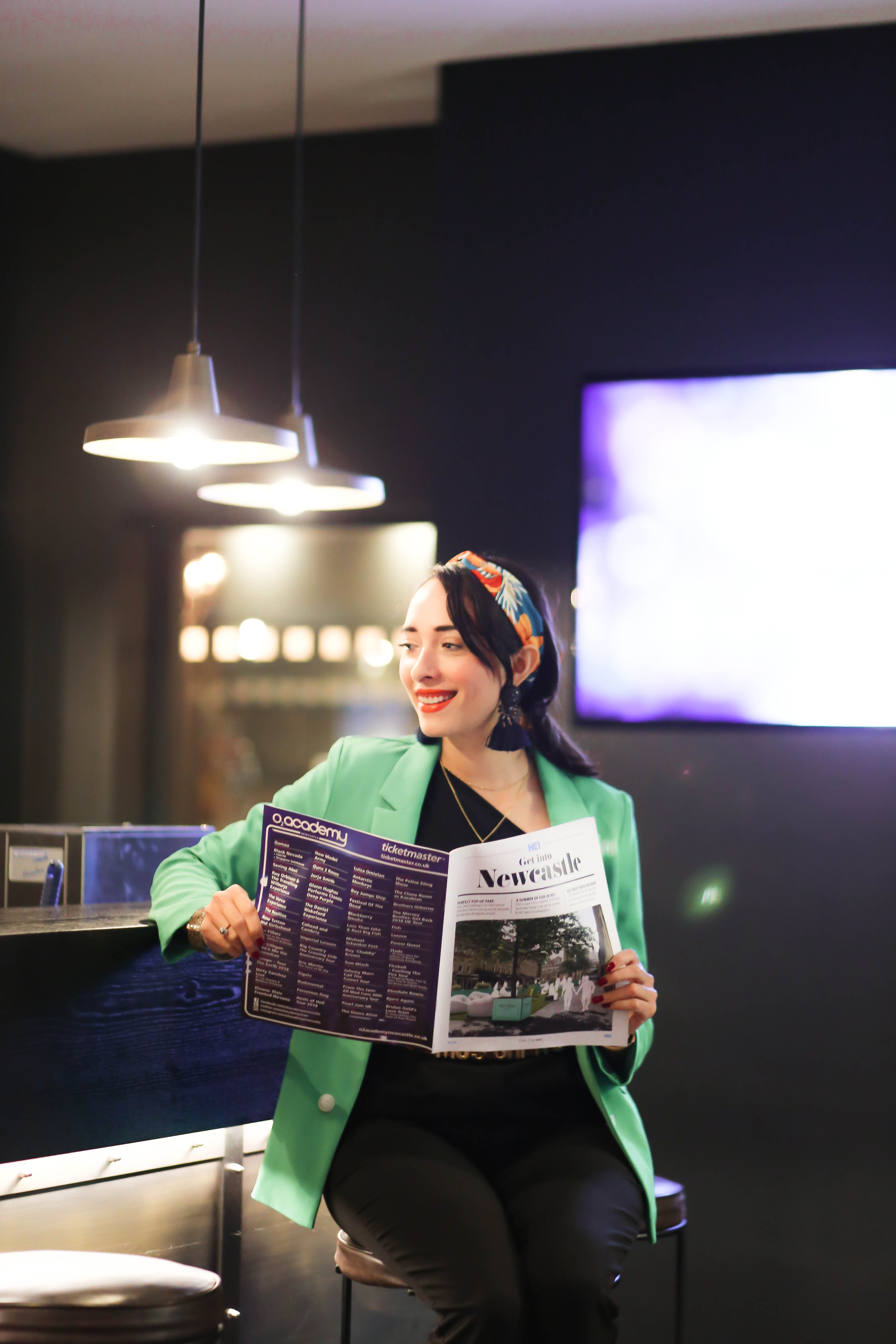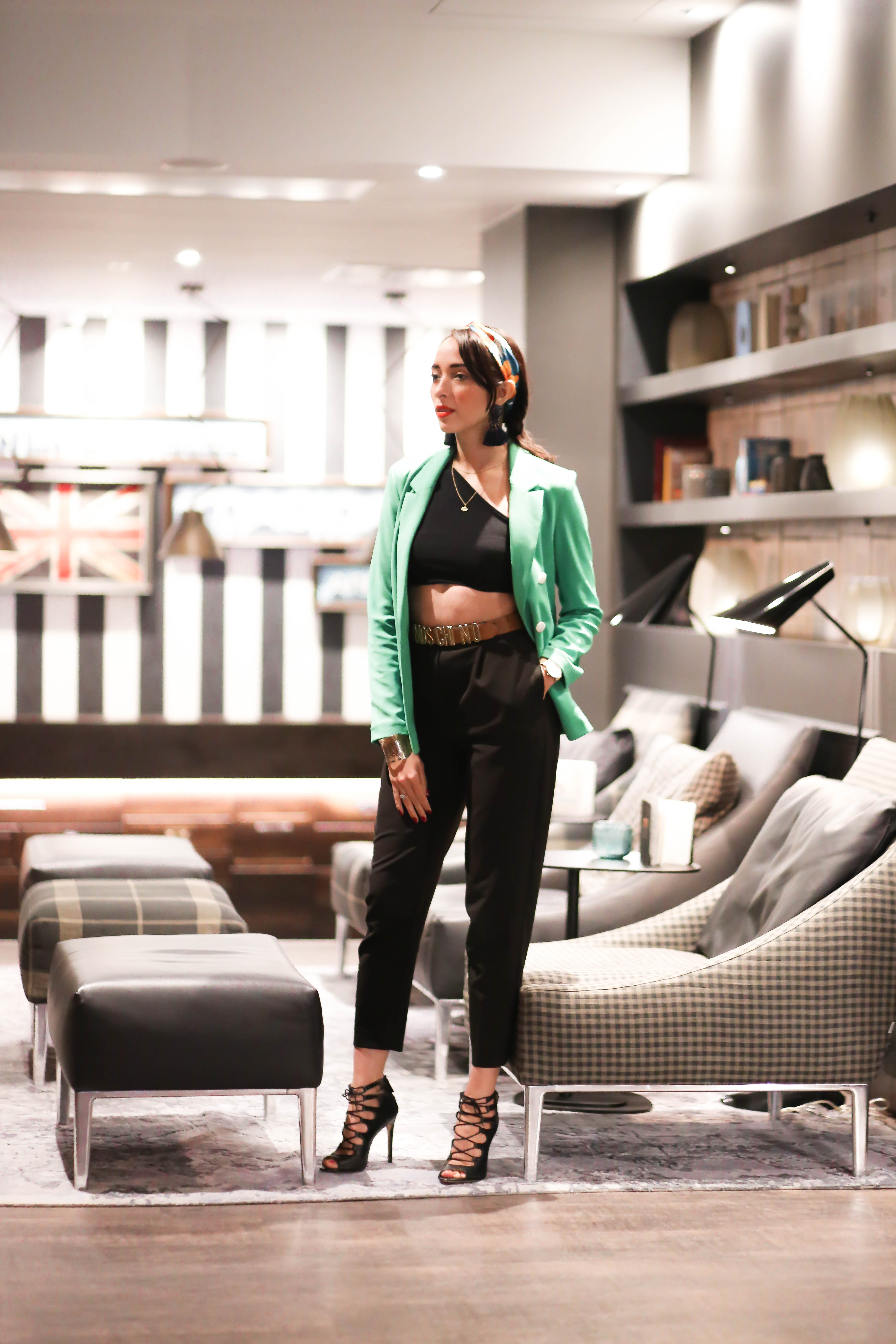 What I Was wearing:
Headband: Primark similar HERE and HERE
Blazer: Topshop OLD  but similar HERE
Crop top: Femme the Luxe sold out but similar HERE, HERE and HERE
Trousers: Newlook old but similar HERE
Belt: Moschino vintage
Heels: Zara old but similar HERE and HERE


Comments