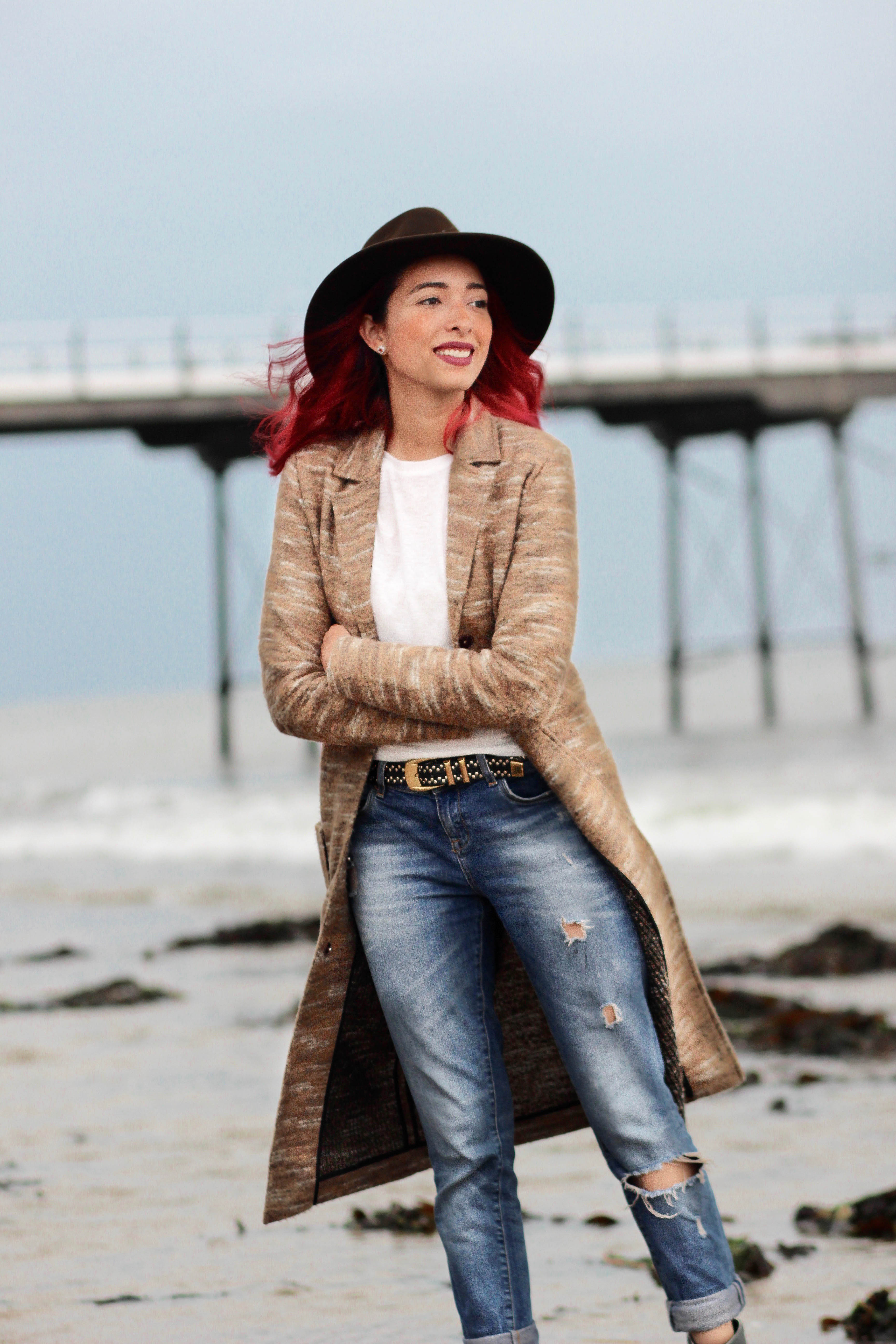 I wish I could tell you pack a bag with a bikini,  towels and sun protection well that one we  have to use anyways even in the winter,  in Fall things changes I like to keep a few things in mind when deciding what to wear to the beach in Autumn:
1.- It'll be cold and windy so everything I wear needs to help me stay as warm as possible.
2.-I'm going to get wet so a good pair of wellies are a must.
3.- Loose fitting jeans like the boyfriend ones are also in my list perfect for a relaxing day at the beach.
4.- A hat to keep your head warm is a must but I won't recommend you wearing a loose one as it is windy and it might blew it away, so make sure it fits you perfectly.
5.- If you are lucky enough to live in England or are visiting make sure to have fish and chips it has become my favorite meal since I live here specially with garlic sauce is so tasty.
Do you guys have an extra option to add to this list please be free to live a comment down below.
Love,
Virgit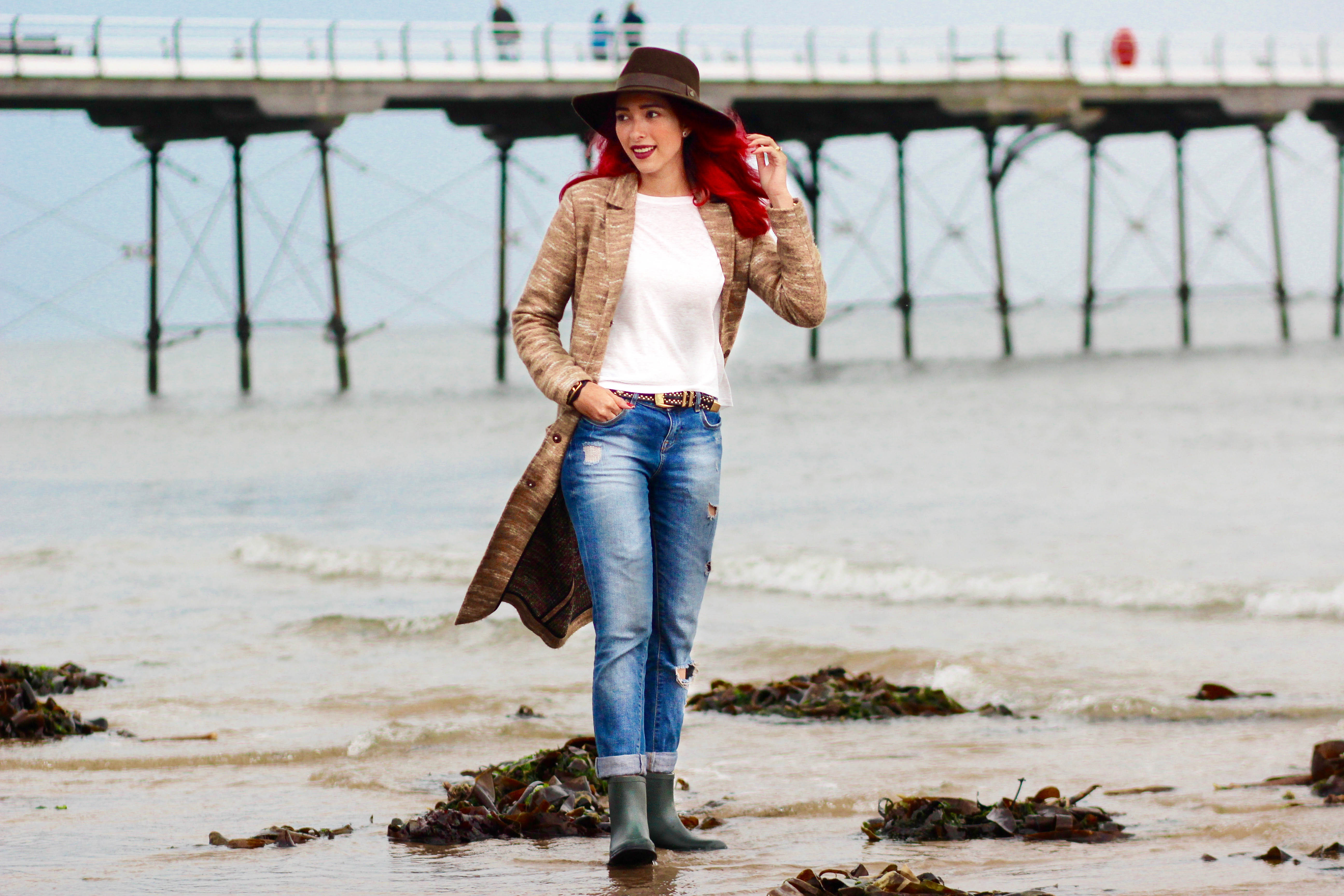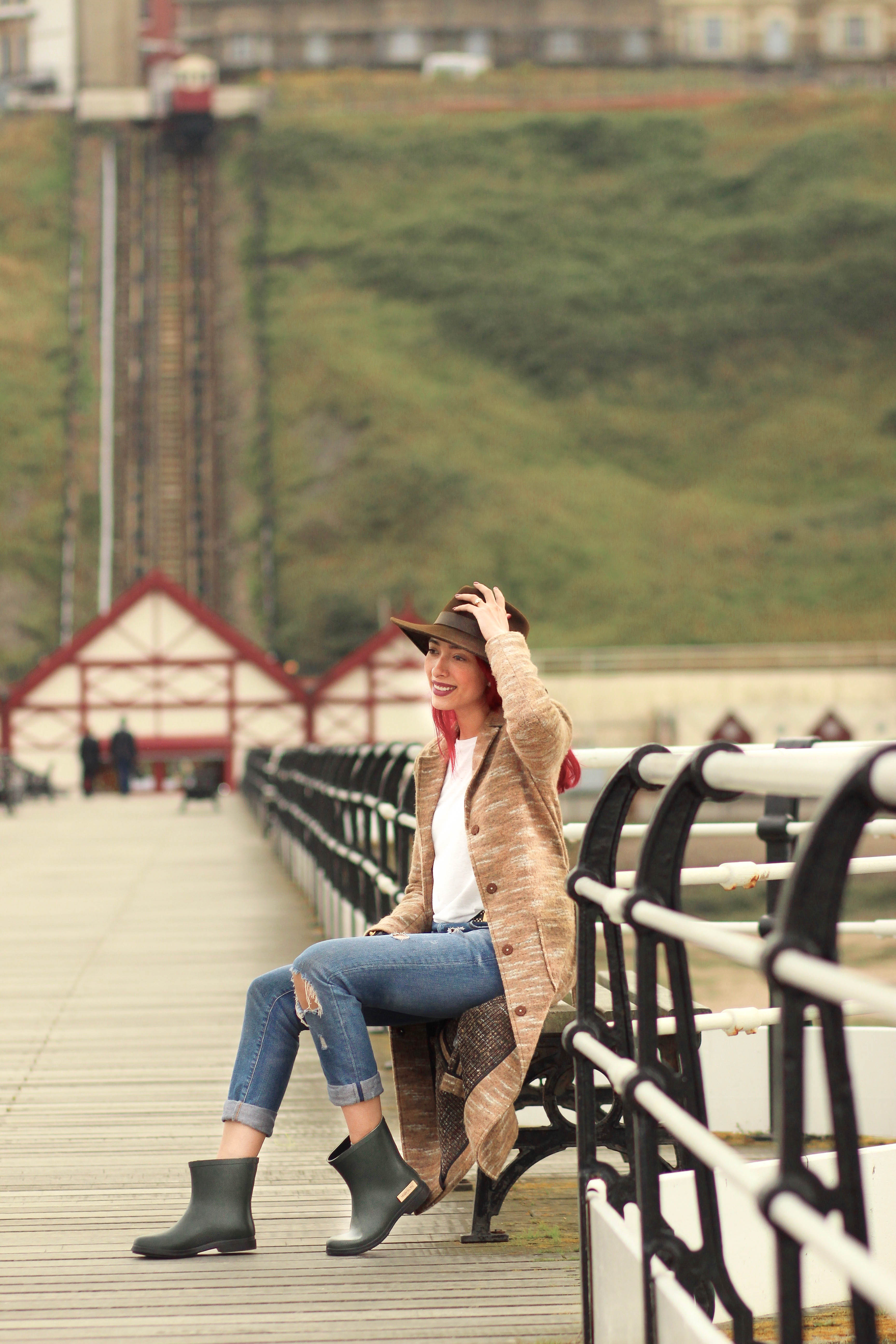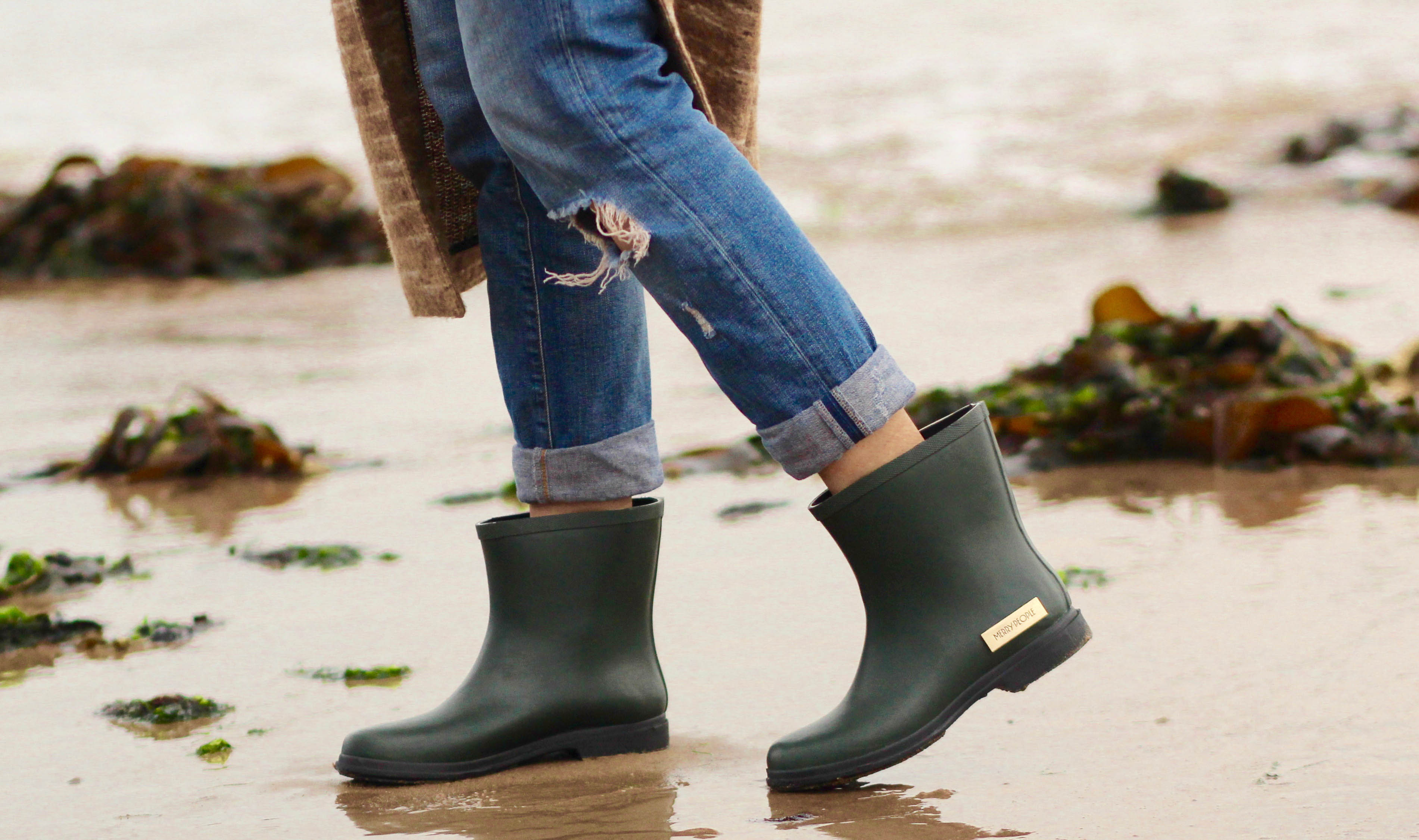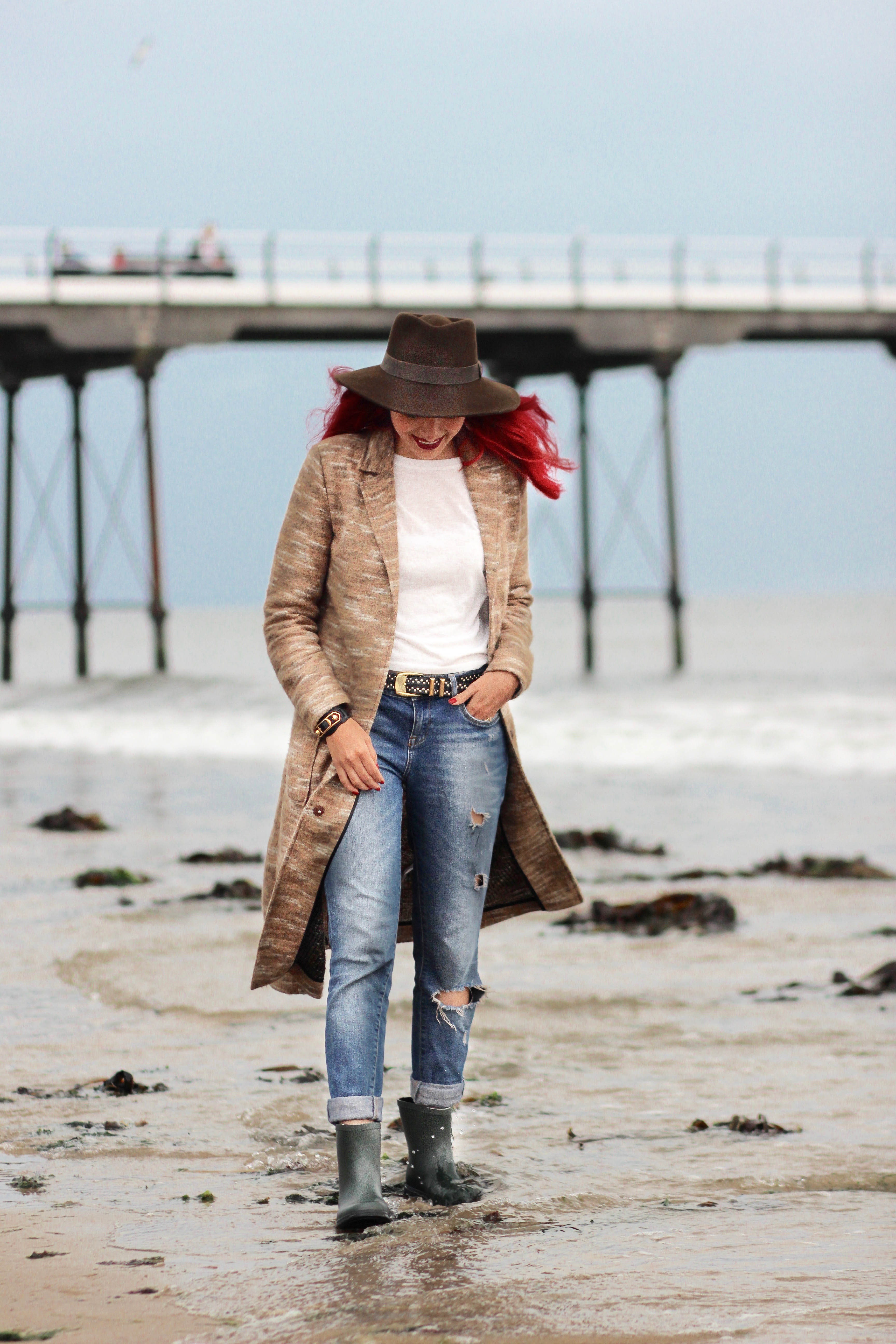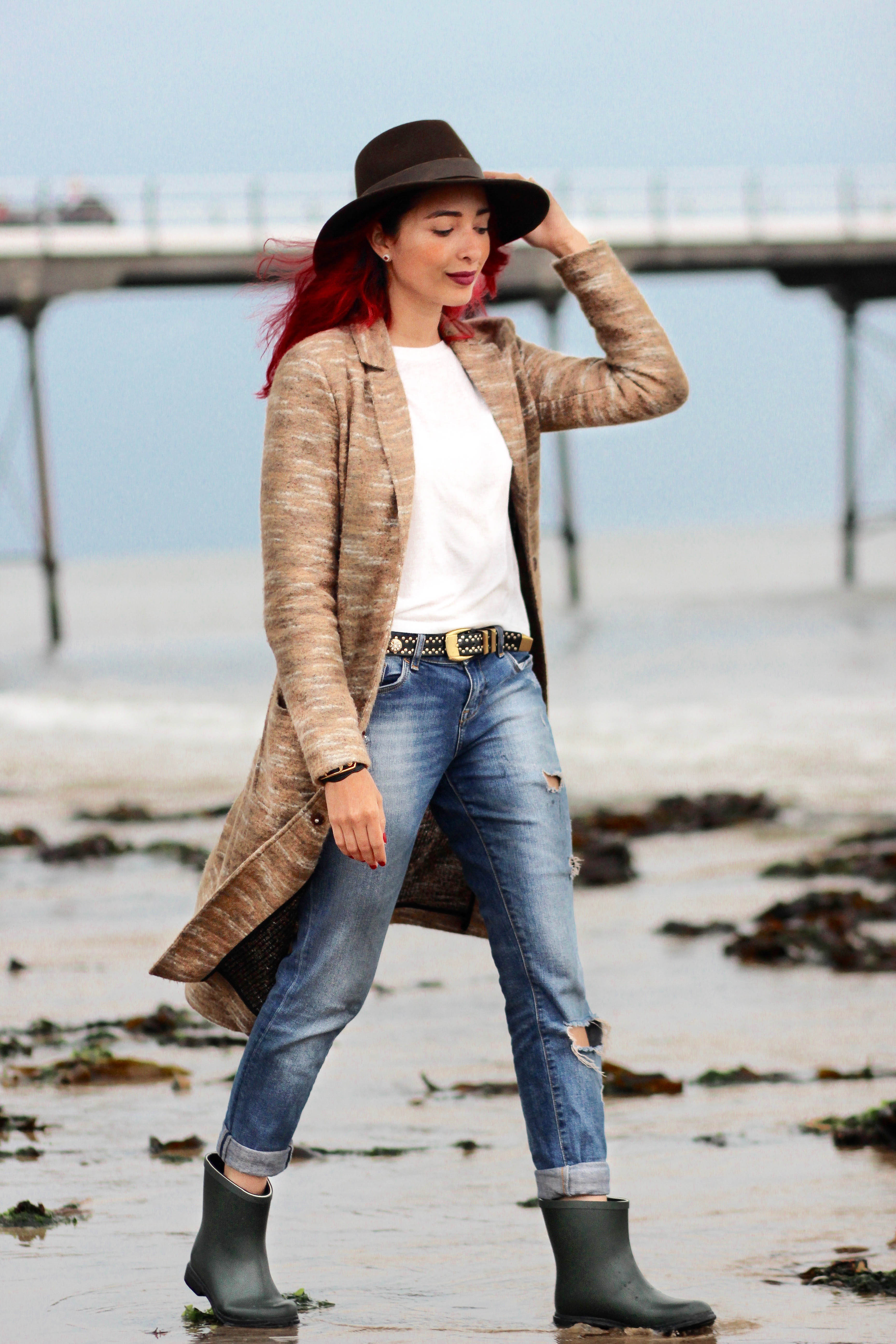 What I was wearing:
Hat: EcuaAndino
Coat: Numph
Top: NewLook
Belt: Versace vintage similar HERE
Boyfriend Jeans:  Zara similar HERE
Wellies: Merry People

Comments